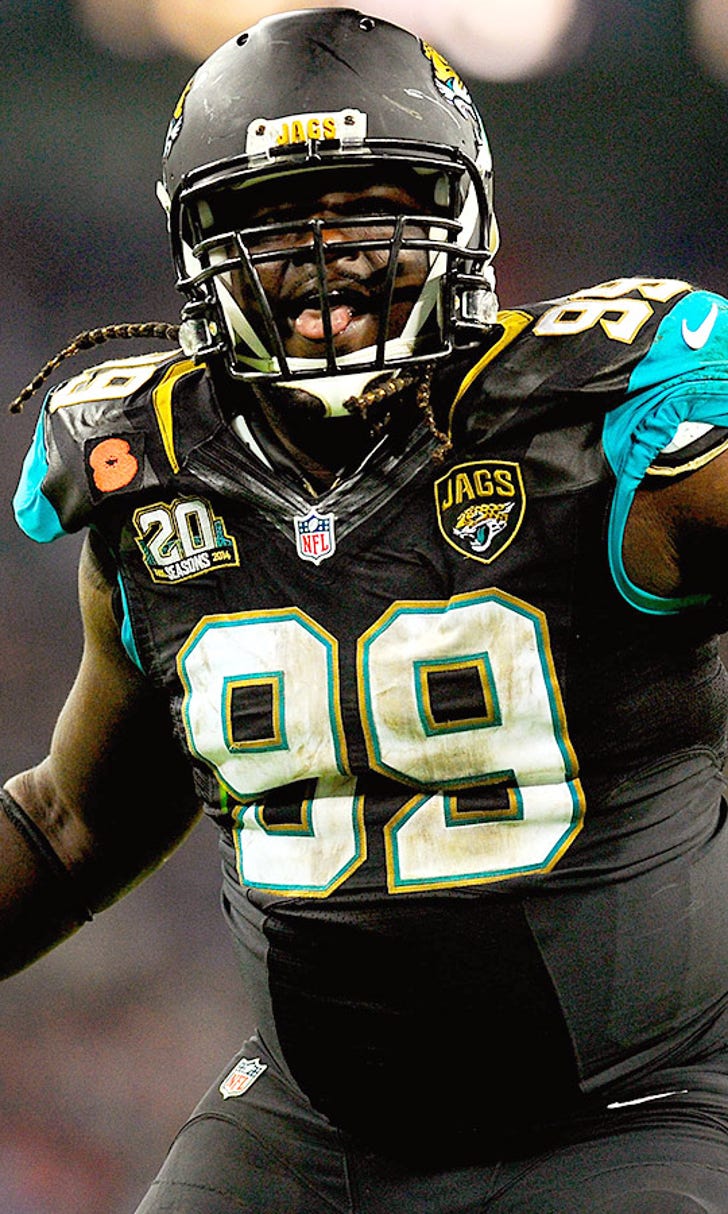 Injuries give Jaguars DT Marks an unhappy preview of retirement
BY foxsports • January 14, 2016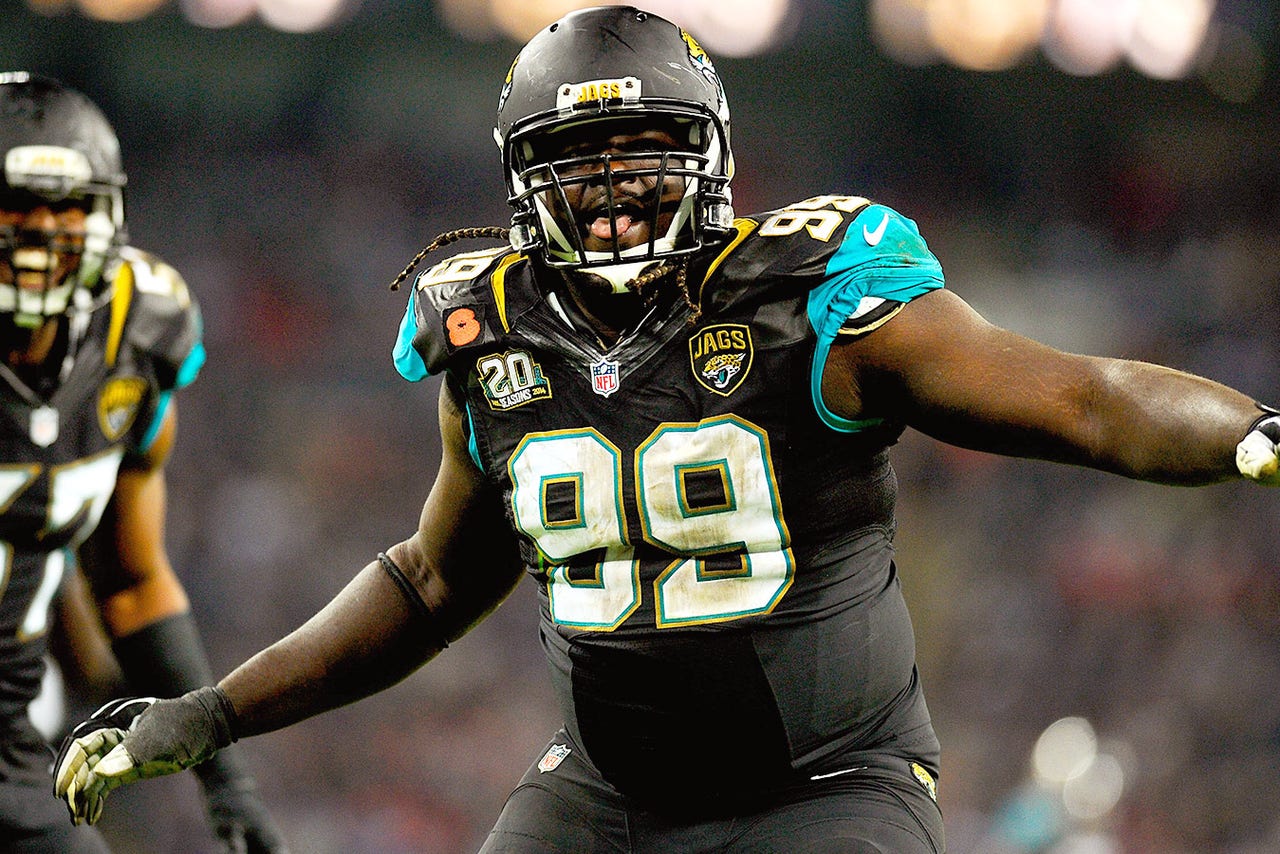 After missing 12 games in 2015 with knee and triceps injuries, Jacksonville Jaguars defensive tackle Sen'Derrick Marks has a pretty good sense life on the sidelines isn't for him.
Marks sat out of Jacksonville's first five games while recovering from a torn ACL suffered in Week 17 of the 2014 season. He returned to play in four games before suffering a season-ending triceps injury in the Jaguars' Nov. 15 win over the Baltimore Ravens.
The seven-year veteran, who led the Jaguars in sacks in 2014, said missing that much time wore on him.
Via Jacksonville's official website:
"I wasn't able to be around the guys as much as I wanted (in 2015)," Marks said. "I see them in the locker room and see them around the building in meetings, but I wasn't able to be on the field with them. I couldn't be out there going through drills and running around and be in that atmosphere.

"I got to the point where I was like, 'If this is what it feels like, retirement is going to suck.' I don't see how people just go off and retire. How are you going to retire?
The good news for both Marks and the Jaguars is the 28-year-old expects to take part in the team's offseason program in April. Marks said one benefit of his extended absence is he should be fresher when next season begins.
"I didn't take as much banging on my body," Marks said. "I have another offseason to rehab the knee and rehab the triceps, which shouldn't take that long. I won't have any excuses as far as, 'I'm not 100 percent.' In my mind, that's what I'm working toward."


Marks had six tackles in 2015. A year earlier he recorded 44 tackles and 8.5 sacks.
---
---