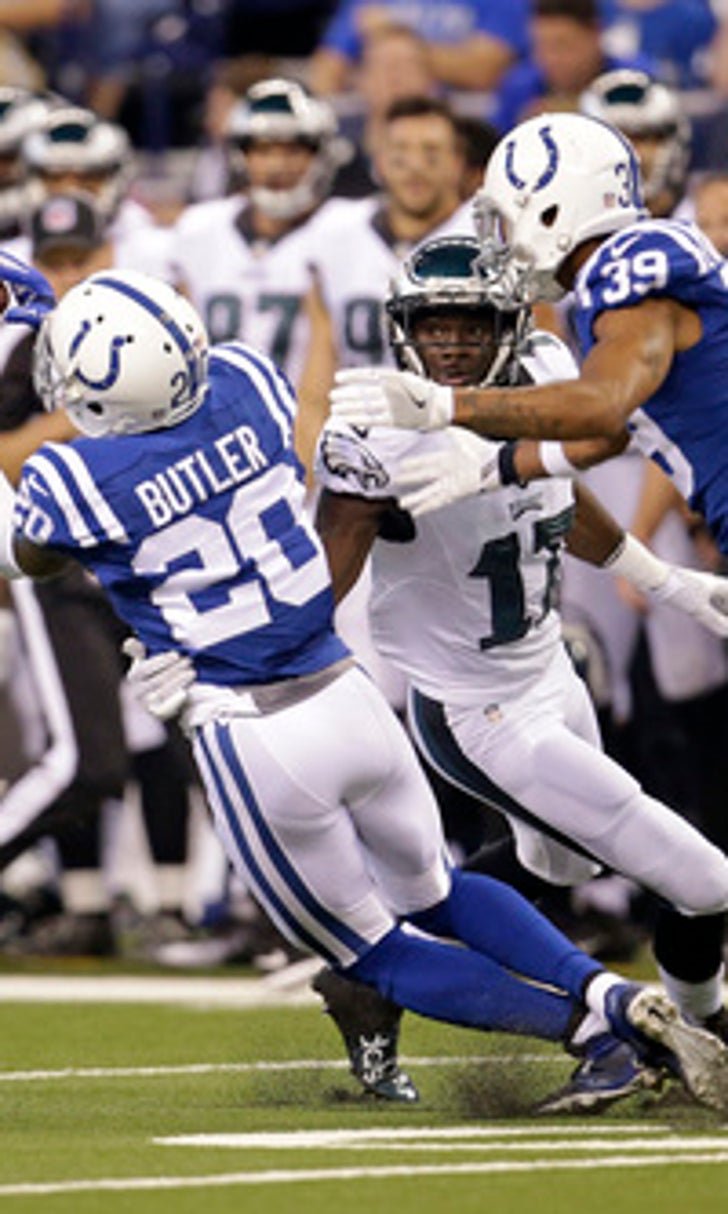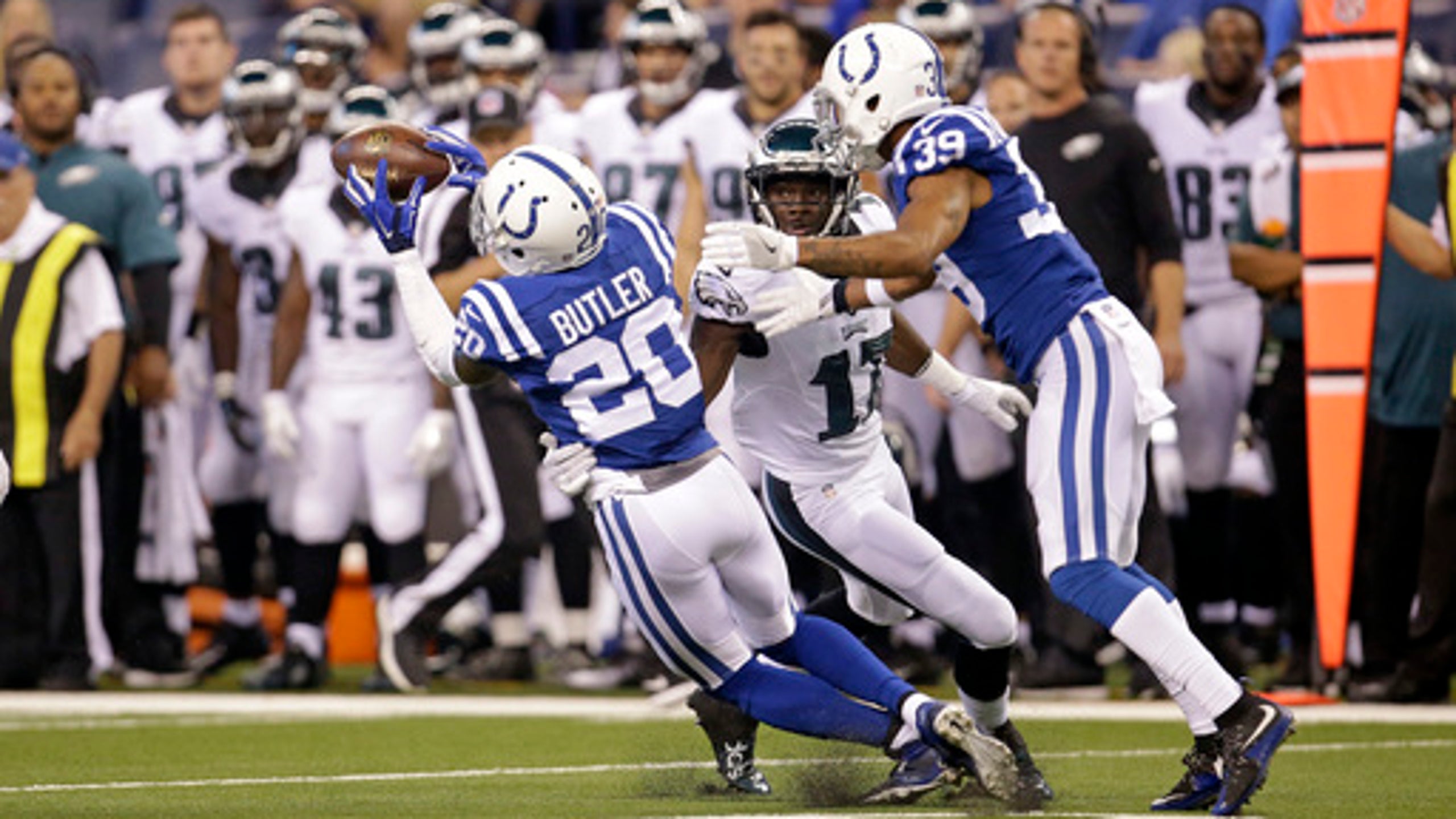 Injuries create sticky situation for Colts' roster moves
BY foxsports • August 29, 2016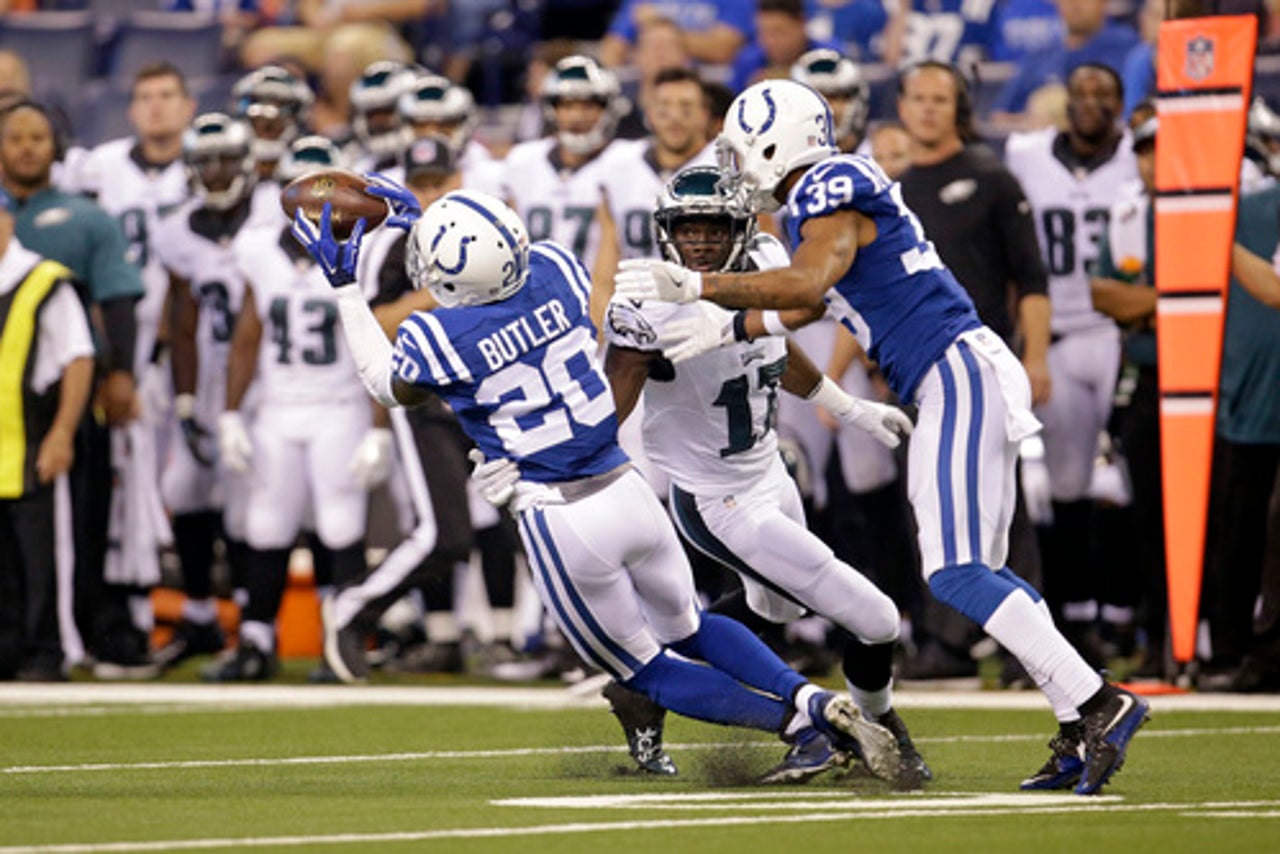 INDIANAPOLIS (AP) Coach Chuck Pagano and general manager Ryan Grigson are in a real jam.
By Saturday, the Indianapolis Colts must compile a 53-man active roster - something that has become complicated by a long list of short-term injuries.
''It makes it tricky,'' Pagano said Monday. ''We are going to have to do a really good job. Ryan will do a great job. Jimmy Raye III, the personnel group and coaches will all get together, and we'll make the appropriate decisions based on all of those components.''
Usually, the Colts head into cut down weekend protecting their starters and looking to fill a certain number of spots at each position.
Not this time.
Indy lacks depth along the offensive and defensive lines and in the secondary, and they can't count on getting relief from the NFL's rules.
Only one player can be designated for return from injured reserve, and the only Colts' player eligible for the physically unable to perform list is safety Clayton Geathers.
Just how much of a toll have the injuries taken on the Colts' depth chart?
They opened Saturday's game with two rookies and a second-year player starting along the offensive line and with three key players - right tackle Joe Reitz (back), backup guard Hugh Thornton (ankle) and versatile swingman Joe Haeg (ankle) - all on the sideline. When left guard Jack Mewhort left during the first half, things got even worse.
Initially, the fear was Mewhort had sustained a torn ACL, which would have ended his season.
Instead, the MRI came back negative, limiting Mewhort's absence to 2 to 4 weeks.
But without those four, Indy's offensive line again struggled to protect Andrew Luck or create openings for the running game, causing consternation for fans and coaches as the regular-season opener approaches.
''I'm not going to lie to you and tell you that everything is going to be OK,'' Pagano said. ''We have to execute, we have to communicate, we have to make plays and we have to put the ball in the end zone.''
Defensively, things may be even worse.
Indy was missing four of its top five cornerbacks, including both starters, against Philadelphia and lost No. 5 when Darius Butler left in the first quarter with an injured ankle. Butler is listed day to day.
The defensive line has been without defensive end Kendall Langford (knee surgery) since early this month. Defensive tackle Henry Anderson, who is recovering from ACL surgery, was just activated off the PUP list last week. Pagano isn't sure if either will be available for the Sept. 11 season opener against Detroit.
Indy also will be without defensive tackle Art Jones for the first four games because of a suspension for violating the NFL's policy on performance-enhancing substances.
Jones won't count against the roster limit until he returns in early October.
But if the Colts keep everyone active, they could start the season with nearly a dozen guys unable to play Sept. 11 against Detroit.
The combination means Thursday night's usually meaningless preseason finale at Cincinnati carries much more significance for everybody.
As Pagano and Grigson try to plug holes, they will also be on the lookout for players who can start immediately - even if they start out on the Colts' practice squad.
''I think you have to look at all the injured players,'' Pagano said, ''and know that it's going to affect roster mechanics in one way or another.''
Notes: After releasing 10 players Sunday, the Colts cut four more players Monday. Indy waived receiver Danny Anthrop, tackle Keith Lumpkin and running back Trey Williams and released tight end Konrad Reuland. ... Running back Stevan Ridley practiced with the Colts for the first time Monday. He was signed Sunday. ... Pagano also promised Monday to fix the penalty problem that has plagued them through the first three preseason games.
---
Online:
AP NFL website: www.pro32.ap.org and AP NFL Twitter feed: http://twitter.com/AP-NFL
---
---