National Football League
National Football League
Injured Hampton mentoring McLendon, Ta'amu
Published
Jun. 14, 2012 9:30 p.m. ET

The somewhat crude white sheet of paper taped to the top of Casey Hampton's locker said ''Coach Hamp.''
And it was not the veteran nose tackle's idea.
Then again, considering what Hampton's doing these days, it's an apt job description.
''It comes with being an old guy,'' Hampton said with a shrug of his massive shoulders. ''Being a coach is part of it.''
He certainly looks the part, minus the whistle. The five-time Pro Bowler spent the last few weeks standing off to the side while the rest of the Steelers went through organized team activities and minicamp as he continues to rehab his surgically repaired right knee.
Every once in awhile Hampton would pull back-ups Steve McLendon or rookie Alameda Ta'amu off to the side and give them a few pointers on what it takes to play in the heart of coordinator Dick LeBeau's 3-4 defense.
Consider Ta'amu all ears. The fourth-round draft pick out of Washington is considered the eventual heir to Hampton, though he'll get at least one season to learn at the foot of one of the greatest nose tackles of his generation.
Ta'amu, who missed all three weeks of OTAs while finishing up school, nodded intently while Hampton gave pointers following one particularly intense drill.
''He's one of those guys you grow up watching,'' Ta'amu said. ''You better be listening when he talks, because he knows how to play this position better than just about anybody.''
Just not for much longer, and Hampton knows it. He'll be 35 before the season opener at Denver on Sept. 9 and is now the longest tenured player on the defense following the retirement of defensive end Aaron Smith.
''It's definitely different when you've been with guys for 10-plus years,'' Hampton said. ''That's the nature of the beast, that's how it is. I've seen a lot of guys come and go.''
Which is why Hampton's not quite ready to judge the 355-pound Ta'amu just yet. Sure, the kid looks like a nose tackle. It'll be awhile before Hampton decides Ta'amu can play like one.
''Everybody looks good in shorts,'' Hampton said.
Particularly Hampton, never a fan of football in the springtime. In that way the torn ACL he suffered in the Wild Card loss to Denver has been a blessing. He underwent surgery on Jan. 27 and spent the first few months of the offseason working out in Houston.
Besides, at this point he doesn't really think he needs the practice time.
''I've been in the defense for 12 years, it's not like I have a learning curve or have to do a whole lot,'' Hampton said. ''I just know what to do.''
He believes he's on pace to be back in time to face the Broncos, which would be his preference every year if given the choice, and said the Steelers haven't approached him about moving him to the Physically Unable to Perform list.
''I can't see that happening,'' Hampton said. ''I feel I'll be ready to go.''
Until then, expect to see a lot of McLendon, who spelled Hampton capably last season. Hampton said the somewhat undersized McLendon, who is listed at 280 pounds, could start for most NFL teams.
McLendon's teammates agree it's time for him to emerge from Hampton's considerable shadow.
''It's one of those years that you should know the defense, you should know the calls, you should know the techniques,'' defensive end Brett Keisel said. ''You should be able to go out and play at high speed, at game speed, so that's where he's at.''
Ta'amu isn't quite there yet, which is fine. He's only too happy to quietly absorb the considerable advice Hampton offers. Of course, Ta'amu has little choice in the matter.
''He doesn't have to ask, I'm going to help him regardless,'' Hampton said. ''If he wants a piece of mind, he's going to get it. Everything I've told him he's been wide open to it.''
Ta'amu shares Hampton's enthusiasm, and his appetite. The 21-year-old needs to shed about 10 pounds before training camp starts in July. Getting to the 340-pound range shouldn't be an issue.
Become a disruptive force the way Hampton has done for over a decade? That's another matter.
Hampton will only be only too happy to show Ta'amu the way. Though to be honest he'd rather have a coach's paycheck than some makeshift sign.
''Hopefully they'll come with the extra salary that came along with (the sign),'' Hampton said with a laugh. ''If they want to give me a coach's salary plus my salary, I'll take that.''
---
---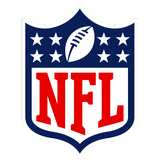 Get more from National Football League
Follow your favorites to get information about games, news and more
---