National Football League
National Football League
If Giants need it, Beckham willing to be punt returner
Updated
Mar. 4, 2020 12:13 p.m. ET

EAST RUTHERFORD, N.J. (AP) Odell Beckham Jr. wants the ball any way he can get it.
If that means the big-play wide receiver adds the job of returning punts for the New York Giants, he's up for it.
Beckham showed what he could do as a returner in the fourth quarter of the Giants' 27-13 win over Cleveland on Sunday, fielding Britton Colquitt's 54-yard punt, finding an opening in the converging Browns, and then cutting across the field for a 59-yard touchdown return .
It was typical Beckham. He turned nothing into something and woke up the Giants.
The touchdown was nullified by Mark Herzlich's holding penalty, but it again showed how much of a game breaker Beckham can be.
Don't forget he also caught two touchdowns against Cleveland as the Giants (8-3) ran their winning streak to six games.
''Hopefully we get another chance to run some back,'' Beckham said Wednesday, looking forward to Sunday's game in Pittsburgh.
''It's something I've been doing pretty much all my life. I've done punt return and kick return. It's just what it is. It's just another opportunity. They punt it and that ball is going straight to you. Your teammates are out there making the blocks. You just have to make cuts off of them.''
Beckham said returning and getting the feel for the ball helps him get going on offense.
''Hopefully you don't get hit but you get an opportunity to get tackled,'' said the 24-year-old, whose 65 catches are tied for seventh in the league.
''It's a lot of fun. It's something that I do enjoy. Hopefully I can help this team out in that way or whatever way I can.''
Beckham has practiced fielding punts all season. Dwayne Harris has handled the job almost all season, but he has been bothered by a wrist injury and running back Bobby Rainey handled the job against the Browns.
Rainey fumbled a punt in the second quarter and Beckham took over in the second half, averaging 11.7 yards on three returns.
Steelers coach Mike Tomlin saw the videotape of Beckham returning punts and was impressed.
''He needs no endorsement from me, he looks like a dangerous guy,'' Tomlin said. ''Guys like him, they're capable of distinguishing themselves regardless of what you ask them to do. He's a competitor, a skilled athlete, a playmaker, and that's what they do.''
Harris isn't sure whether he will be able to return punts this week, but he added his wrist is feeling better.
Coach Ben McAdoo said he will make a decision on a punt returner later in the week.
Beckham injured a thumb against the Browns last week in the first half but he played through it. He is not worried about it, or even the prospect that he might be hurt returning punts. It's a job that rarely is done by a team's best skilled player.
''You could do that playing football or crossing the street,'' Beckham said of the potential for injury. ''It's part of life. I don't really worry about being hurt at all. It's in God's hands.
''I put the best preparation in my body that I can and take care of it the best that I can in order to go out there and not get hurt. Me being back there on punt return, getting hurt or anything like that is not really something I'm worried about. It can happen on any play.''
NOTES: RB Shane Vereen has been designated for return from injured reserve and practiced for the first time since tearing a triceps against Washington (Sept. 25). The Giants have 21 days to activate him or he stays on IR the rest of the season. ... Gs Brett Jones (calf), Justin Pugh (knee) and Marshall Newhouse (knee) practiced on a limited basis. ... S Nat Berhe (concussion), LB Mark Herzlich (concussion) and DE Owa Odighizuwa (knee) did not practice. ... Safety Christian Bryant was signed to the practice squad. He has played in 11 NFL games, two this season for Arizona Cardinals and nine last season for the Rams.
---
For more NFL coverage: http://www.pro32.ap.org and - http://www.twitter.com/AP-NFL
---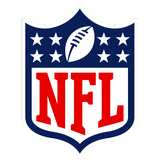 Get more from National Football League
Follow your favorites to get information about games, news and more
---