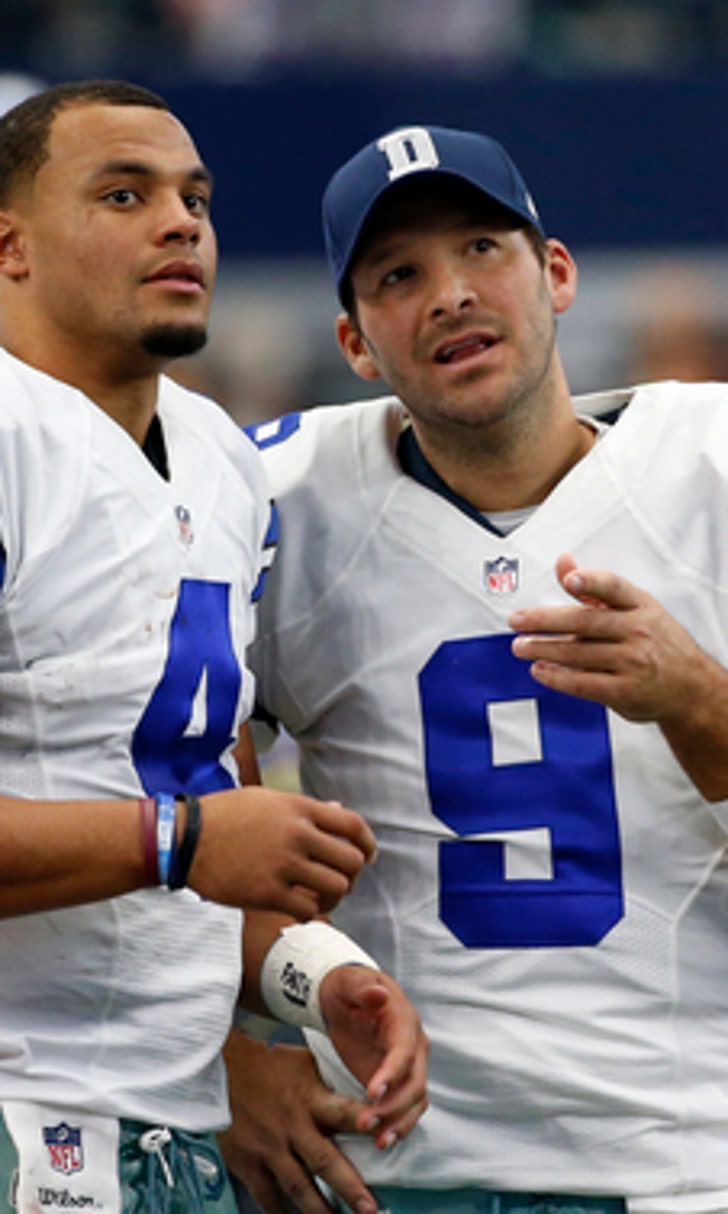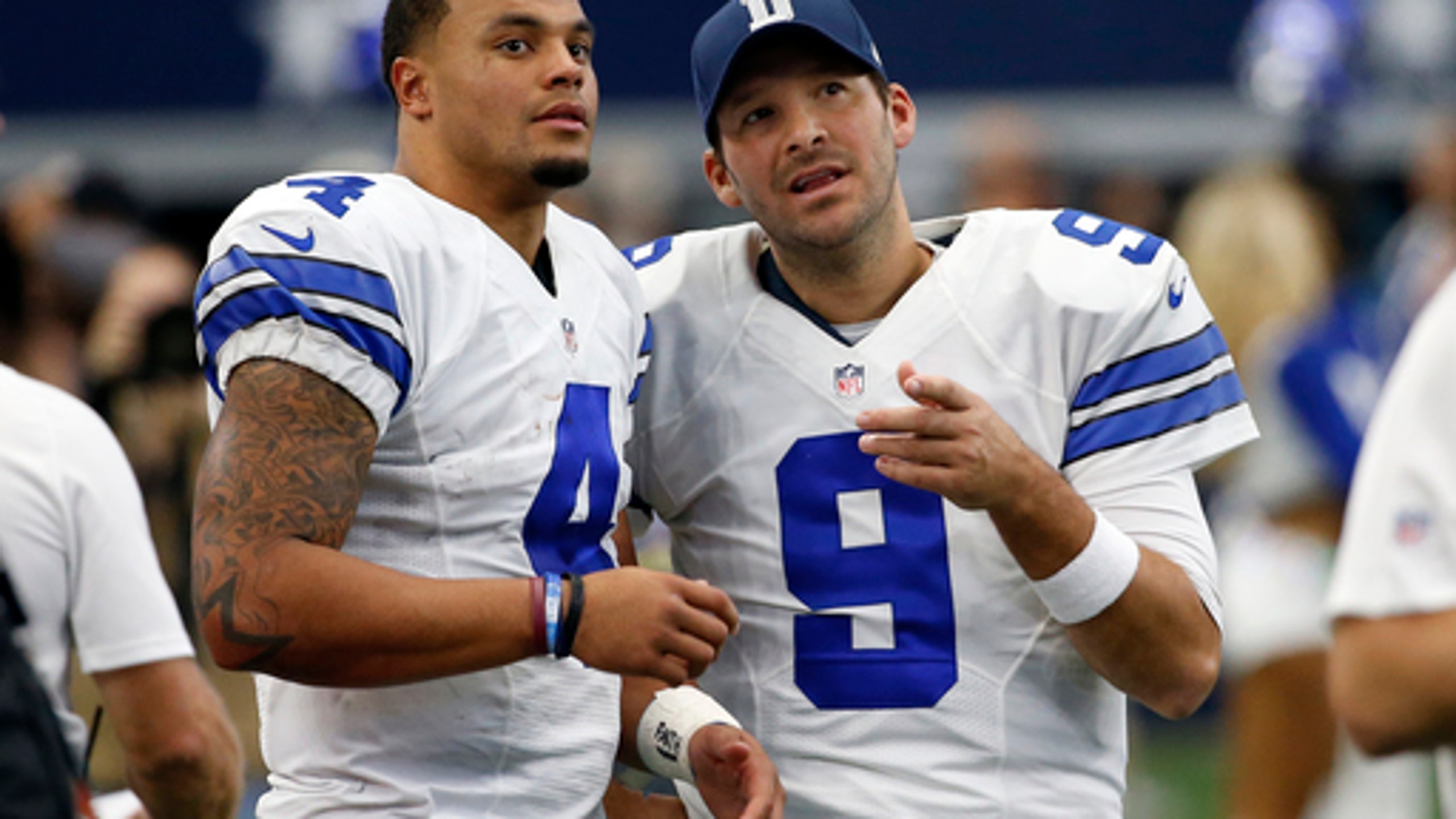 ICYMI in NFL Week 11: Dak Prescott looking Super for Cowboys
BY foxsports • November 21, 2016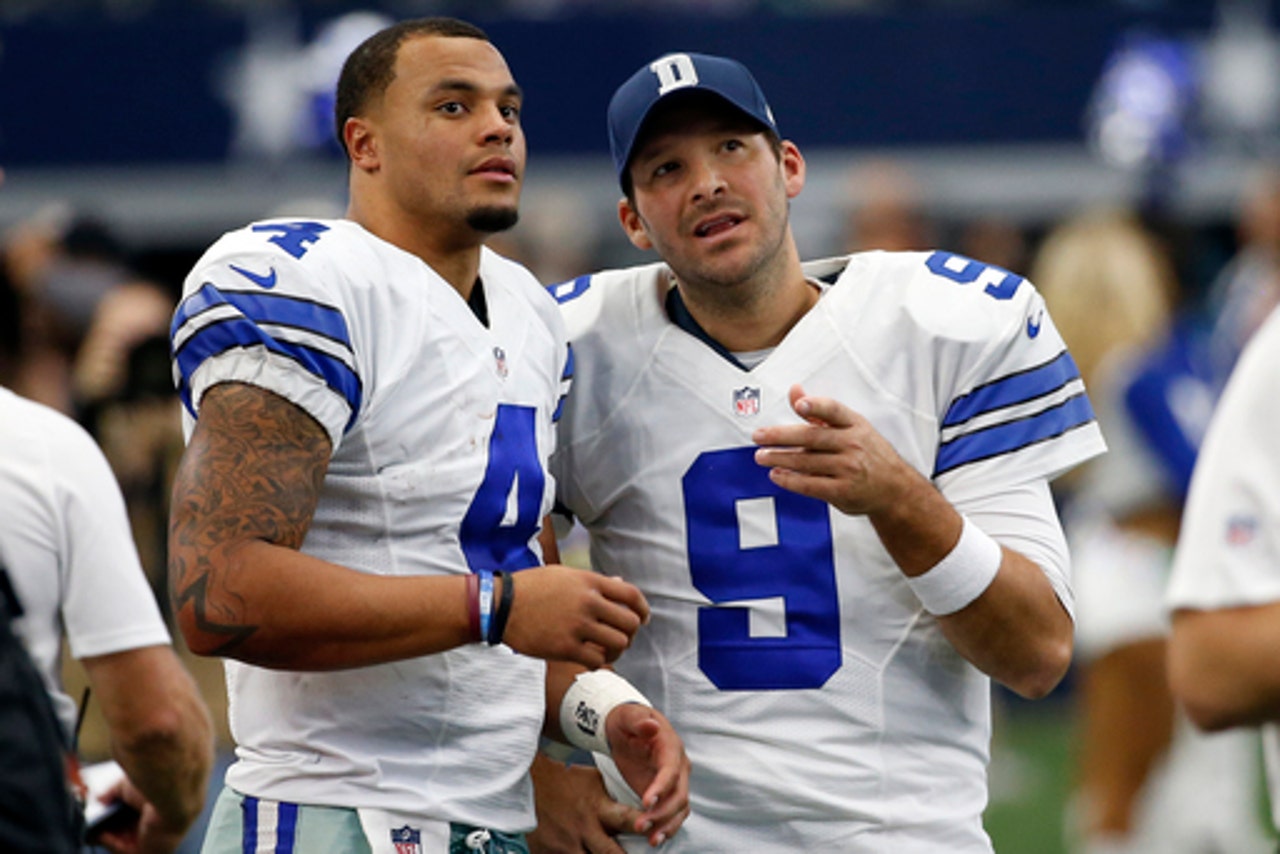 Dak Prescott is looking more and more capable of becoming the first rookie starting quarterback to take his team to a Super Bowl.
Whatever whispers there were as recently as a month ago that Prescott would be replaced in the Dallas Cowboys' lineup when Tony Romo returned from a back injury, forget about it. Romo is healthy now - and he is most definitely the backup.
Prescott, only a fourth-round draft pick, just keeps producing, pairing with another rookie, running back Ezekiel Elliott, to lead Dallas to a 9-1 record on the strength of the first nine-game winning streak within a single season of the storied franchise's history.
Prescott's latest impressive performance came in a 27-17 victory Sunday against the Baltimore Ravens, a team that entered the day with the NFL's No. 1 defense. All Prescott did was shake off punts on Dallas' opening four possessions to wind up 27 of 36 for 301 yards and a trio of TD passes.
With the outcome in the balance, Prescott completed 14 of 15 throws in the second half, leading Dallas on drives of 92 and 88 yards, capping each with a scoring toss to Dez Bryant.
Clearly, the kid can play. He's also seen as a leader.
''We're going to follow that guy. We're going to continue to keep following that guy,'' Bryant said. ''The way that he adjusts and the way he handles his business, it says a lot about him.''
Prescott and first-round pick Elliott - if anyone else receives serious consideration for NFL Offensive Rookie of the Year, it would be an upset - have been consistent as can be this season. So even if it's surprising to hear Cowboys owner Jerry Jones insist he'll ''continue to stay away from'' Super Bowl chatter, it's OK for everyone else to consider it a real possibility for his team.
In case you missed it, here are other top topics after the NFL season's 11th Sunday:
TEARING IT UP
Redskins WR Pierre Garcon made quite a sideline statement as Washington beat defensively challenged Green Bay 42-24 on Sunday night to set up a Thanksgiving Day showdown against division rival Dallas: He ripped a yellow foam "Cheesehead" in half.
DIRTY DOZEN
Give the NFL credit for getting this one right: Hoping to add some intrigue before last season to the ever-boring extra point, the league made it the equivalent of a 35-yard kick instead of 18. On Sunday, a record 12 PATs went awry - including two each by Mike Nugent of the Bengals and Robbie Gould of the Giants. Consider this: In 2014, at the old distance, eight extra points were missed all season. Two significant takeaways: No more assuming that a TD is worth seven points, and 2-point conversions are going to increase in popularity.
NOT HAPPY
Cardinals coach Bruce Arians did not want to discuss the officiating after his team's 30-24 loss to the Vikings, but his son wasn't shy about expressing his thoughts on one particular key play, firing off a tweet with an obscenity directed at the NFL and its game officials. Jake Arians - who kicked for the Buffalo Bills in 2001 - was angry about what happened right before Minnesota's Xavier Rhodes took back one of his two interceptions 100 yards for a TD: The Cardinals thought receiver John Brown was held by Vikings defensive back Captain Munnerlyn before the pick. ''I'm sure we'll turn that into the league,'' Arizona QB Carson Palmer said, ''and I'm sure they'll come back and say it was holding.''
CATCHING, TOO
Seattle QB Russell Wilson is known for his running ability and passing, of course, but he revealed another talent in a 26-15 victory over the Philadelphia Eagles: He can catch, too. Finally looking healthy the past two weeks after struggling with leg injuries for the season's first two months, Wilson scored with an over-the-shoulder, 15-yard TD grab on a throw from wideout Doug Baldwin.
ELIMINATED
What some might have figured was a foregone conclusion since, oh, Week 1 or so is now official: The Cleveland Browns were mathematically eliminated from playoff contention by falling to 0-11 with a 24-9 loss to the Pittsburgh Steelers. Could 0-16 be far behind?
---
For more NFL coverage: http://www.pro32.ap.org and http://www.twitter.com/AP-NFL
---
Follow Howard Fendrich on Twitter at http://twitter.com/HowardFendrich
---
---