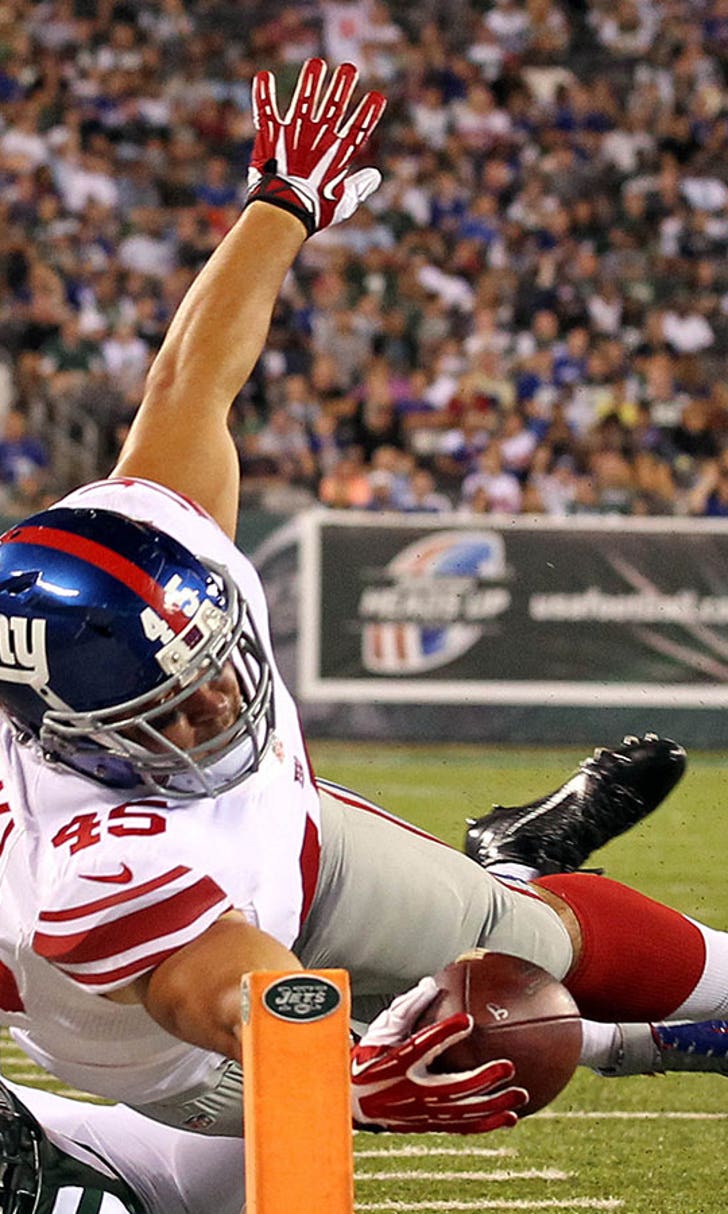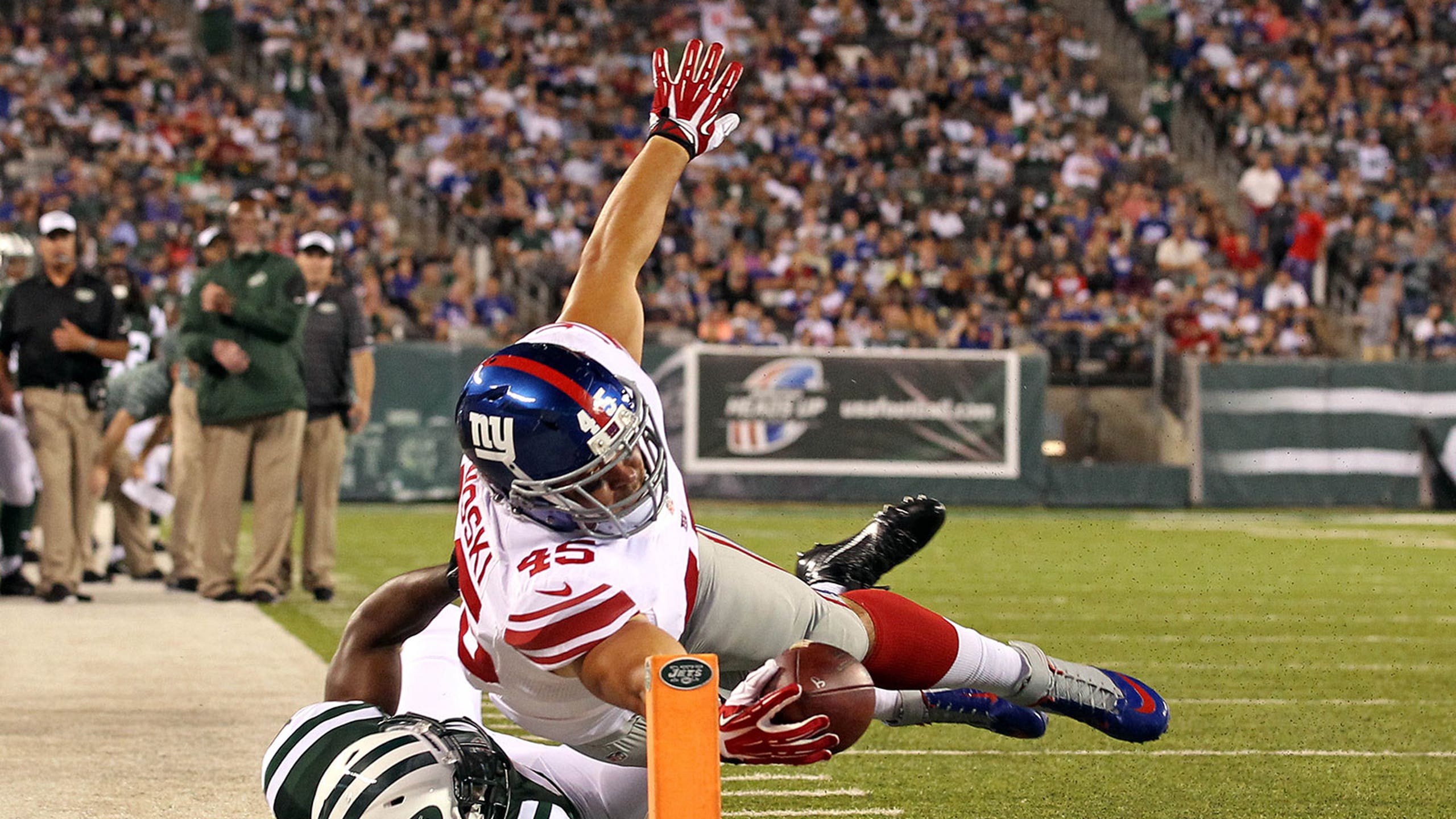 Hynoski: More talent on this Giants team than any other year
BY foxsports • June 15, 2015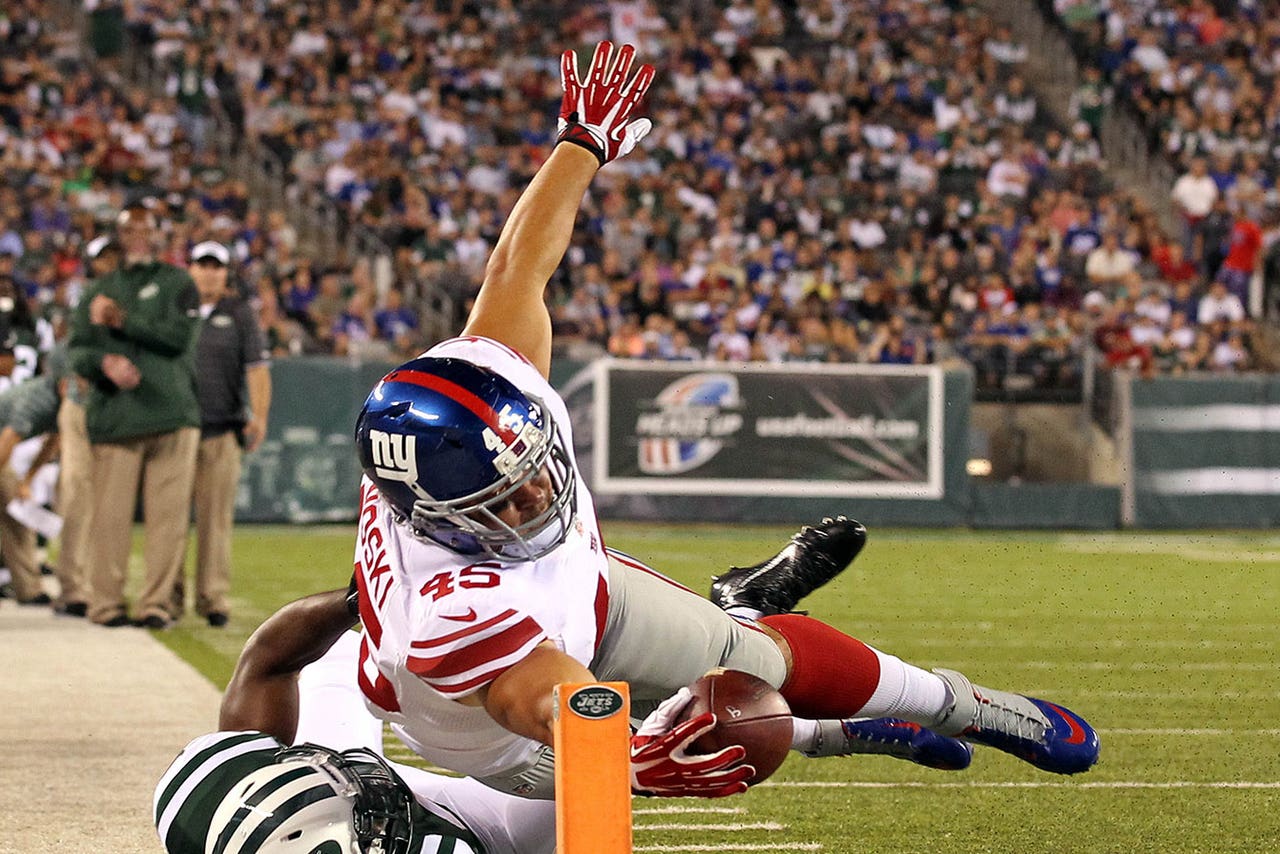 Fullback Henry Hynoski joined the New York Giants during their championship-winning 2011 season, and he has been with the team ever since. Although his position has undergone changes within now second-year offensive coordinator Ben McAdoo's offense, he remains a part of the team's plans.
After starting his career in the best possible way, holding up the Super Bowl XLVI trophy, he wants to return to that experience. Looking around at the new and returning faces on the 2015 roster, Hynoski feels that the Giants have the talent to once again get back to the promised land.
"I look around at practice and in meetings and I see more talent in that building than I did any other year so I feel with our new offense, we're starting to click, and starting to come together," Hynoski said, per Harold Raker for the News-Item. "I feel like everybody is getting more comfortable with it and I think we have everything in place for a breakout year."
Hynoski realizes how rare it was for him to get the opportunity to experience a championship in his first professional season, but that's still the only thing he can think about when he steps on a football field.
"If you don't expect to win a Super Bowl, you're not in it for the right reasons. But, to get it your first year, I got a little spoiled.
"It's just making me more hungry to do everything I can to help the team improve and help the team win," Hynoski said. "I want to get back; I want to have that feeling again. It's the best feeling in the world, holding up that trophy."
During the 2012 season, Hynoski finished as the eighth-best fullback according to Pro Football Focus. In former offensive coordinator Kevin Gilbride's offense, Hynoski played a career-high 428 snaps. After missing almost the entire 2013 season with knee and shoulder injuries, Hynoski picked up right where he left off in 2012. Hynoski only played 209 snaps in 2014 under McAdoo, but he finished as Pro Football Focus' second-best fullback, and he once again earned very high marks as a run blocker.
Going forward, McAdoo could look to expand his role in 2015. If the offensive line takes some time to develop, having Hynoski on the field could help keep Eli Manning upright. McAdoo also hails from the Green Bay Packers offense and he spent several seasons coaching when fullback John Kuhn earned a prominent role in the Packers' offense.
(h/t News-Item)
Photo Credit: Adam Hunger/USA TODAY Sports
---
---