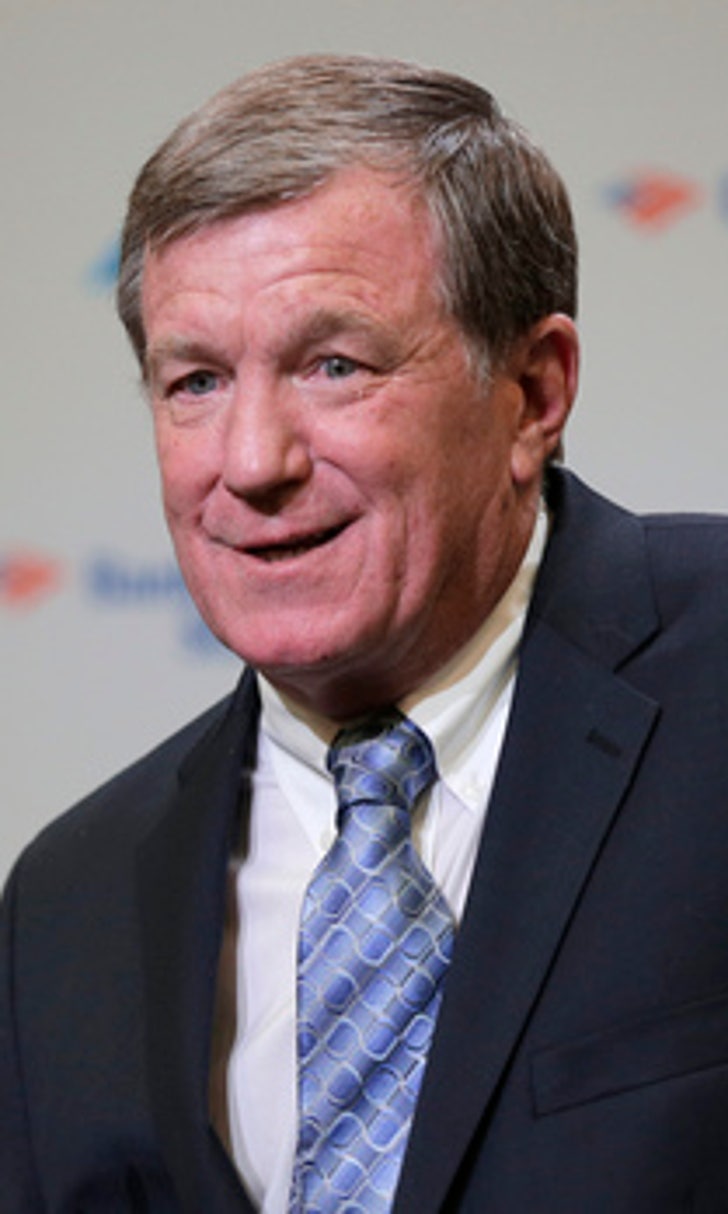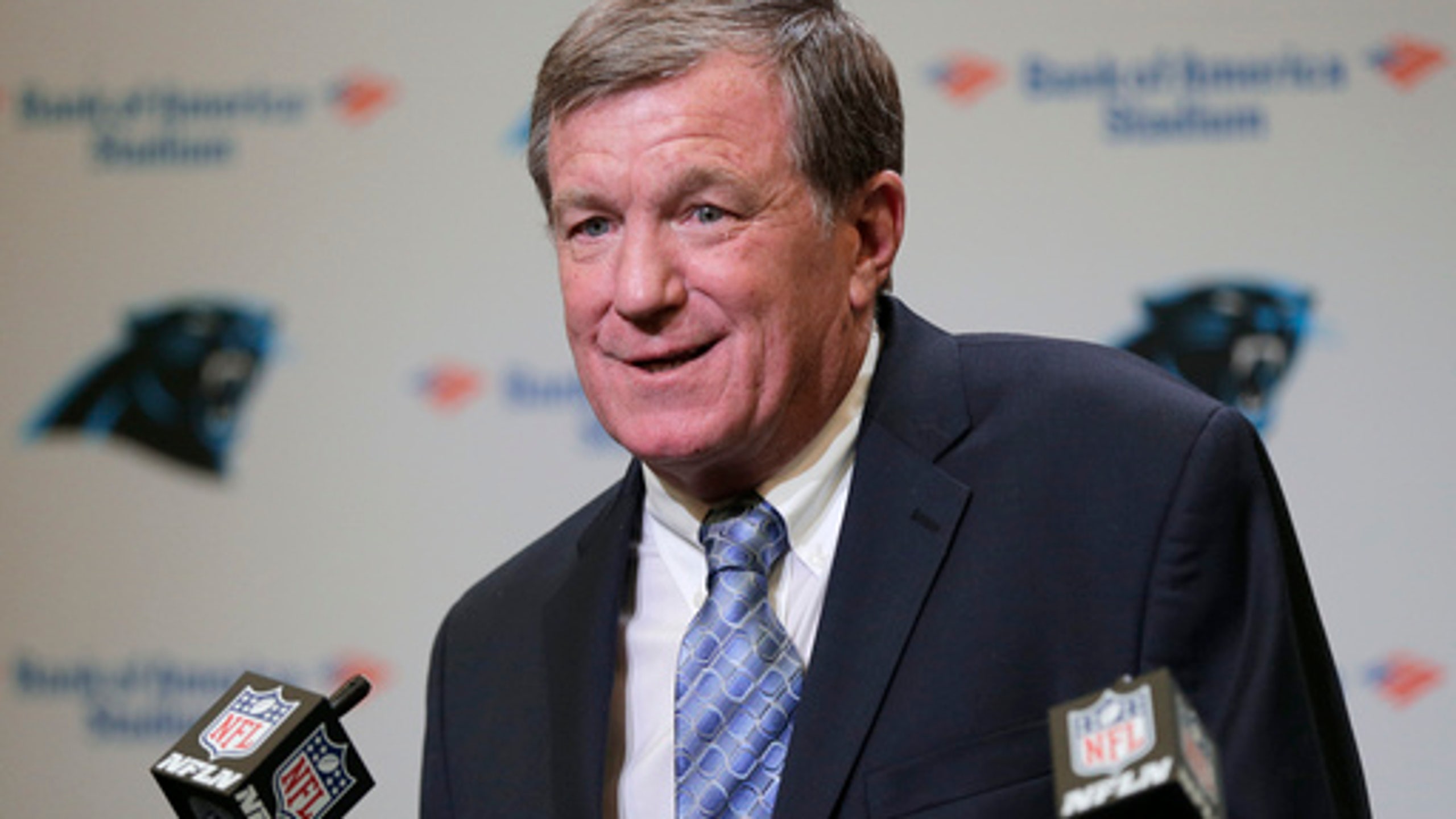 Hurney reinstated as Panthers interim GM after investigation
February 16, 2018
The Panthers have reinstated interim general manager Marty Hurney after an NFL investigation found no wrongdoing into charges of harassment by his ex-wife.
Hurney had been on a paid leave of absence during the investigation.
He is one of four candidates who have interviewed for the team's permanent general manager position, which is expected to be filled soon.
The NFL said in a statement Friday that its ''investigation identified no evidence to support an allegation of domestic violence or similar conduct that would constitute a violation of the personal conduct policy.''
The league said it requested to talk to his ex-wife Jeannie Hurney, but that she declined.
Marty Hurney said in a statement through his attorney that he's ''grateful'' to be headed back to work after what he called ''false claims'' by his ex-wife.
His attorney, Kathleen Lucchesi, told The Associated Press in an email Friday Hurney was headed back to work immediately to begin preparations for the NFL draft and free agency.
Hurney's interim contract is set to expire June 30.
''It's been a very long two weeks for Marty and his family,'' Lucchesi said in a statement emailed to AP. ''In this digital age, it's nearly impossible to overcome suspicion, defend yourself, and clear your name once the court of public opinion gets a hold of a false narrative. The public scrutiny can be devastating and unrelenting. In this case, it was also unnecessary.
''Words cannot express how thankful Marty is for the love and unwavering support of his family. He is grateful to the NFL for conducting a thorough investigation. He is also grateful for the continued confidence and support of the Panthers organization. Marty is looking forward to getting back to the work of building a strong and successful Panthers team for the 2018 season.''
The NFL said its investigation included a review of available law enforcement and court records, sworn testimony in prior proceedings, and interviews of multiple people including Hurney.
The Panthers placed Hurney on paid administrative leave on Feb. 4 when the NFL began an investigation into whether Hurney violated the league's personal conduct policy after Jeannie Hurney unsuccessfully requested a temporary restraining order alleging her ex-husband harassed her.
Hurney remarried in 2016 and has a 14-month old child at home.
At that time Lucchesi told AP in an email that Hurney was ''very upset'' by the allegations ''first, because they are not true, and second, because she made them at a time she and the rest of Charlotte knew Marty was interviewing for the GM job with the Panthers.''
The Panthers brought Hurney back to be their interim general manager last July after then-owner Jerry Richardson fired Dave Gettleman days before the start of training camp to provide some stability in the organization.
Hurney was the Panthers GM from 1998 through 2012 and is credited for building the core of a team that reached the Super Bowl two seasons ago.
Along with Hurney, the Panthers have also interviewed Bills assistant college scouting director Lake Dawson, Texans assistant general manager Jimmy Raye III and 49ers senior personnel executive Martin Mayhew for its permanent GM position.
---
For more NFL coverage: http://www.pro32.ap.org and http://www.twitter.com/AP-NFL
---
For more NFL coverage: http://www.pro32.ap.org and http://www.twitter.com/AP-NFL
---
---