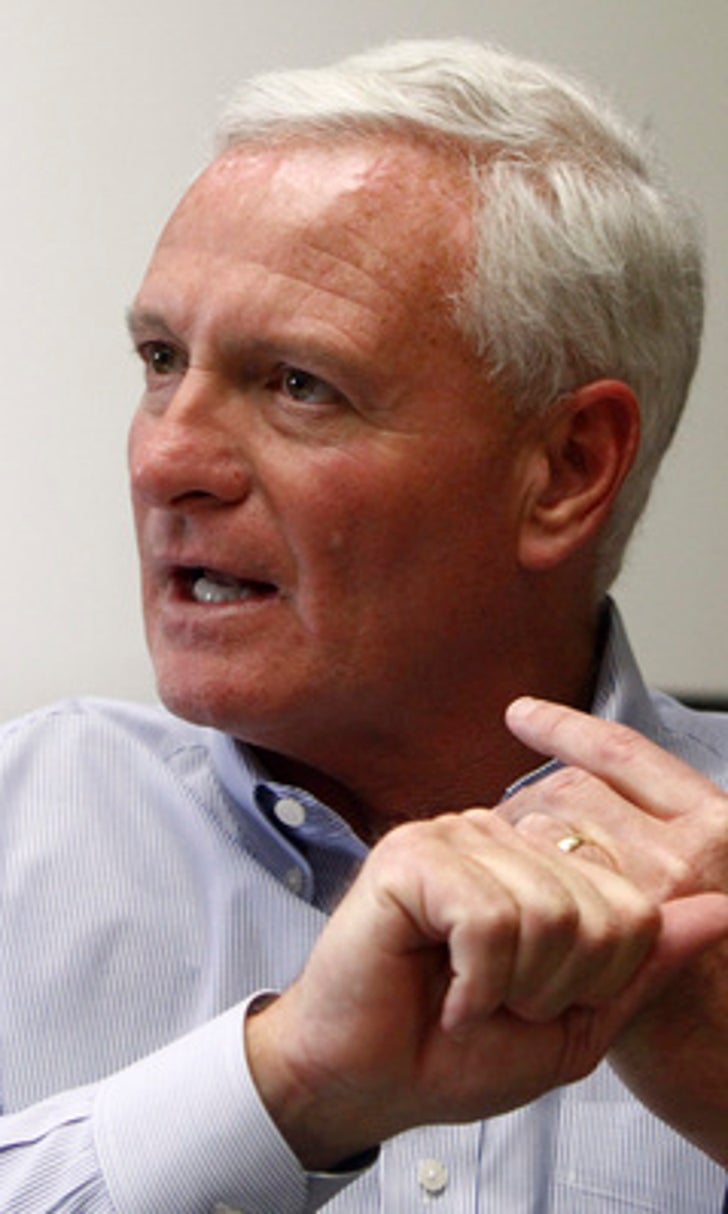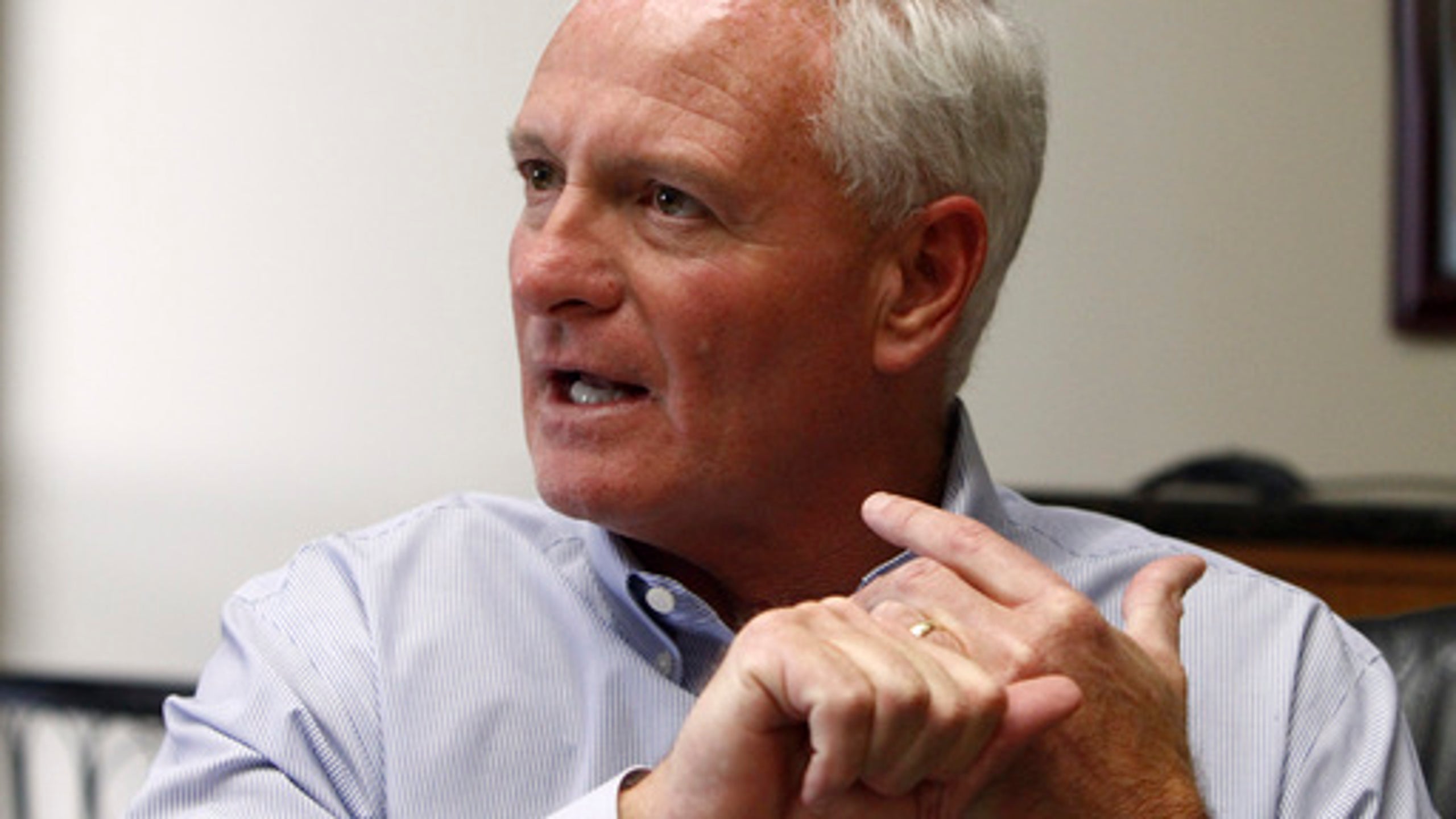 Hue Jackson has second coaching interview with Browns
BY foxsports • January 12, 2016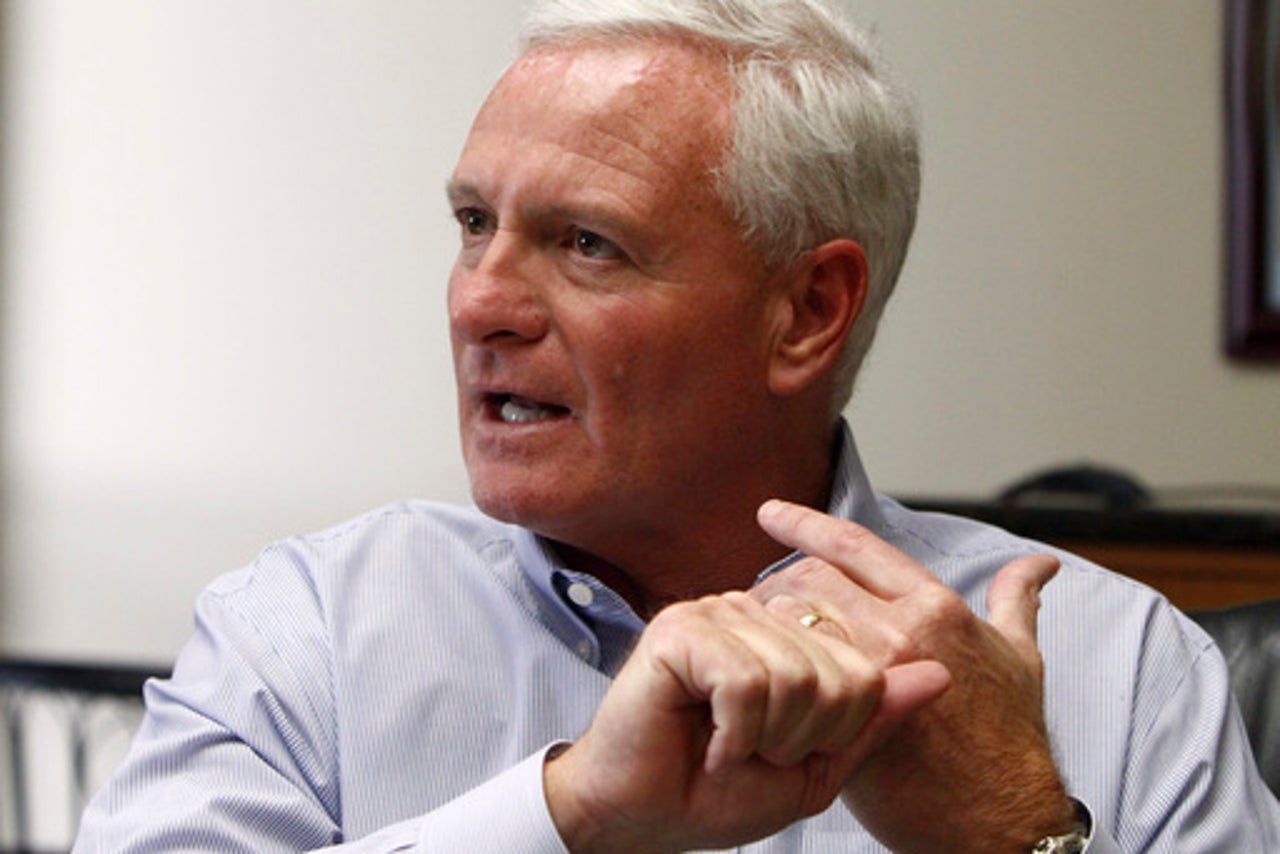 CLEVELAND (AP) Bengals offensive coordinator Hue Jackson has interviewed with the Browns for a second time about their coaching job.
The Browns confirmed owner Jimmy Haslam's meeting on Tuesday with Jackson, who has emerged as the front-runner to become the team's eighth coach since 1999.
Cleveland has not extended an offer to the 50-year-old Jackson, who has also interviewed with the San Francisco 49ers and could draw interest from other teams.
Haslam skipped the NFL meetings in Houston so he could meet with Jackson. Haslam's wife, Dee, who has owned Cleveland's franchise with her husband since 2012, attended the meetings in Texas and will likely vote on the future of pro football in Los Angeles on behalf of the Browns.
Jackson is the only candidate to meet twice with Cleveland's search committee so far. It's not known if the Browns have any more interviews scheduled. They first met with Jackson on Sunday, a day after the Bengals were beaten in an AFC wild-card game by Pittsburgh.
The Browns seem eager to get a deal done before Jackson signs elsewhere.
It's possible the 49ers have moved on from him. The team met Tuesday with former New York Giants coach Tom Coughlin, a person with direct knowledge of the meeting told The AP. The two-time Super Bowl-winning coach met with 49ers general manager Trent Baalke at an unspecified location on the East Coast, the person said, speaking on condition of anonymity because the team isn't making public its interviews or candidates to replace the fired Jim Tomsula.
Jackson's initial interview with Cleveland lasted more than four hours and the Browns clearly liked him enough to have a second meeting.
Jackson's background working with quarterbacks, his knowledge of the AFC North, and his experience as Oakland's coach has made him attractive to the Browns. Cleveland owns the No. 2 pick in this year's draft, a selection they could use on a quarterback, perhaps California's Jared Goff or Memphis' Paxton Lynch, considered the top two college QBs in the 2016 class.
Jackson went 8-8 in his only season coaching the Raiders in 2011. He was fired amid an ownership change and joined Marvin Lewis' staff in Cincinnati as a defensive assistant. He previously coached the Bengals wide receivers from 2004-06.
He has served as Cincinnati's offensive coordinator the past two seasons. The Bengals ranked 15th in overall offense and quarterback Andy Dalton had his best statistical season before injuring his right thumb late in the season.
The Browns are looking for their sixth coach since 2008. The Haslams fired Mike Pettine and general manager Ray Farmer on Jan. 3, hours after a loss to the Steelers in the season finale.
Cleveland confirmed interviews last week with Adam Gase, Chicago's former offensive coordinator who was hired by Miami; Detroit defensive coordinator Teryl Austin; Jacksonville assistant Doug Marrone; Dallas secondary coach Jerome Henderson; New England defensive coordinator Matt Patricia; and Carolina defensive coordinator Sean McDermott.
Jackson and Marrone are the only candidates with head coaching experience. Marrone went 15-17 in two seasons with Buffalo. Gase was the club's first interview and the 37-year-old was believed to be its top target.
---
AP NFL websites: http://www.pro32 .ap.org and http://www.twitter.com/AP-NFL
---
AP Sports Writer Janie McCauley in Santa Clara, California, contributed to this report.
---
---