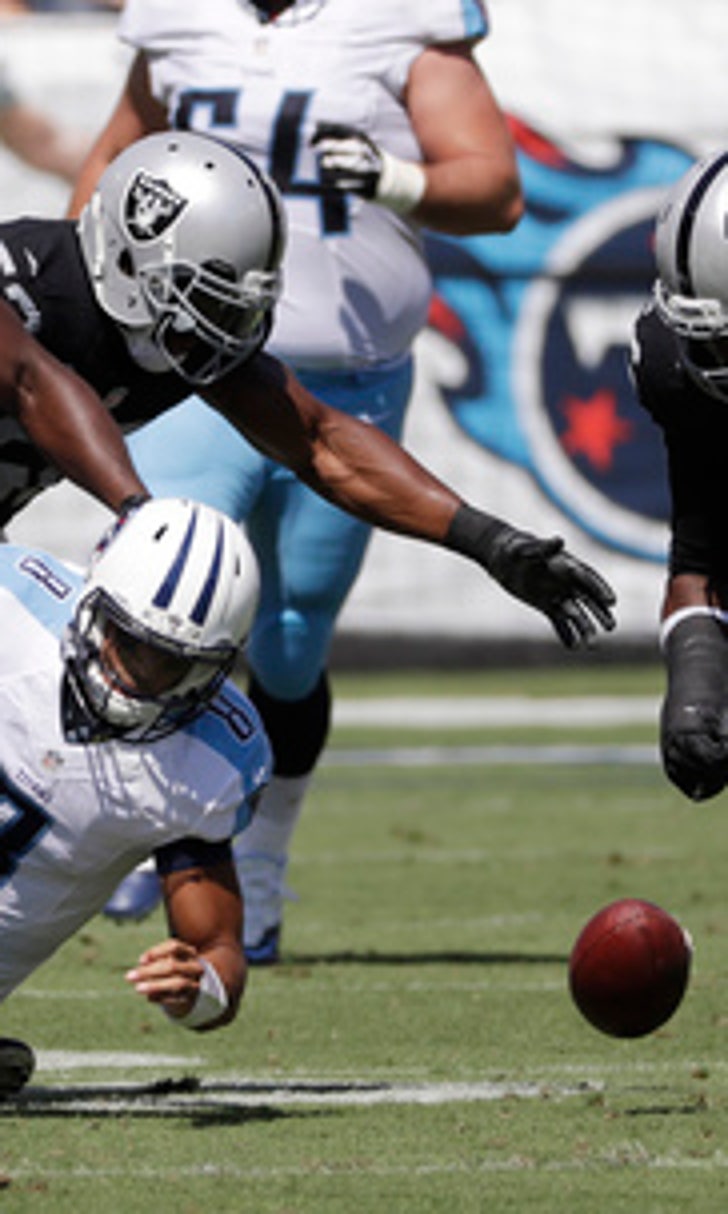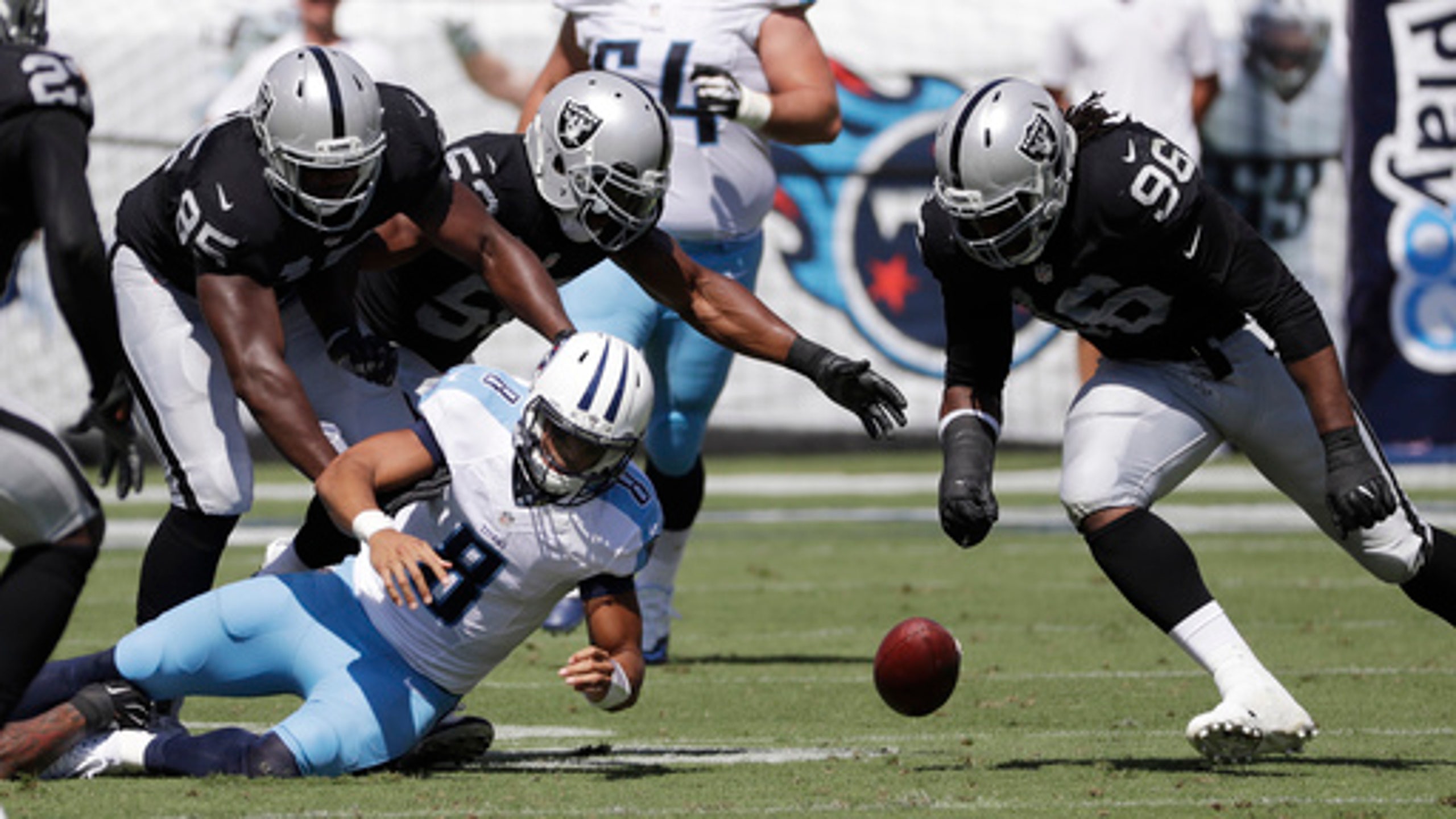 Home woes: Titans need Mariota to play better in Tennessee
BY foxsports • October 12, 2016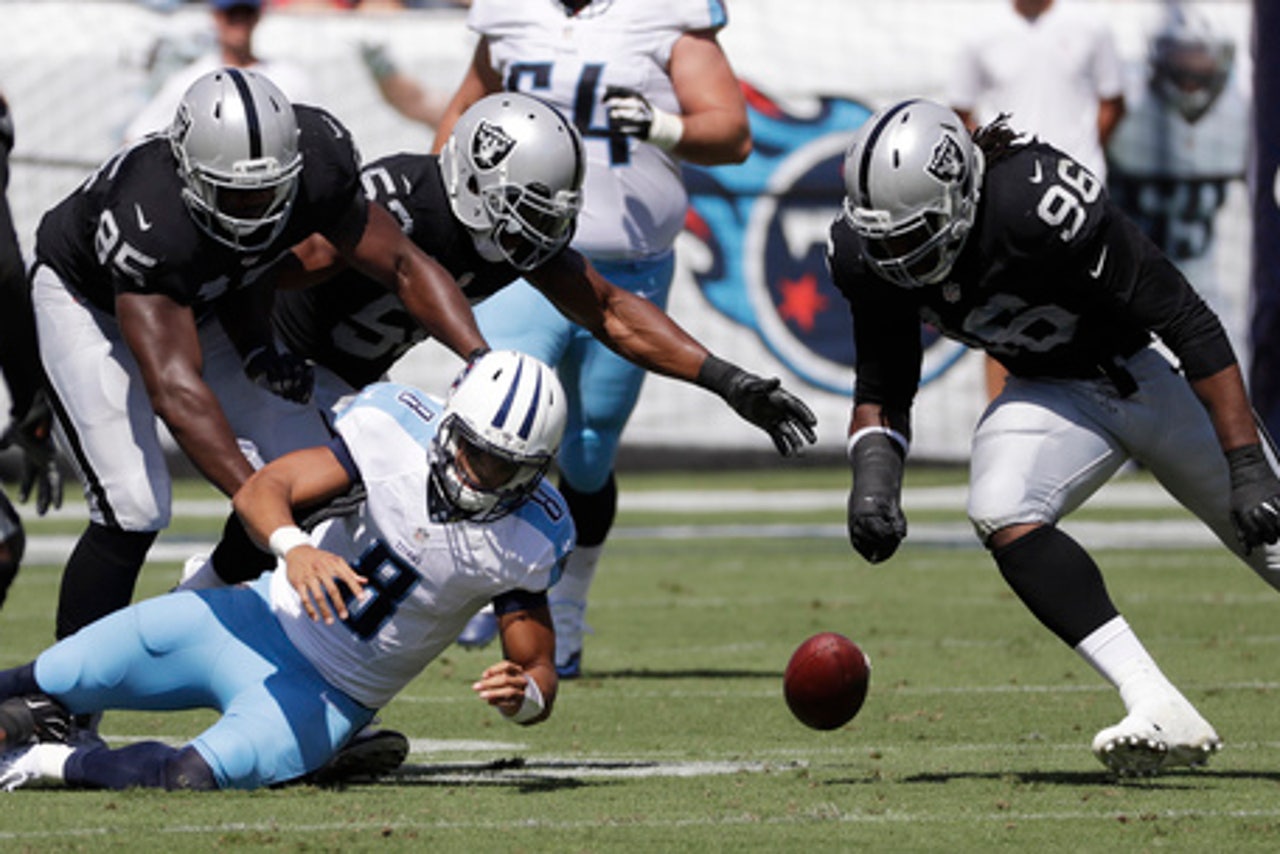 NASHVILLE, Tenn. (AP) Marcus Mariota needs to get comfortable at home so he can match his NFL road success.
Music City has been the Tennessee Titans quarterback's own personal house of horrors in his evolving pro career. Mariota is just 1-7 at home and has turned the ball over 17 times, something that must stop if the Titans are to start winning games in Nashville.
Titans coach Mike Mularkey said Wednesday Mariota's turnovers have been the difference in some games.
''I couldn't tell you exactly the reason why there's more turnovers here than on the road,'' Mularkey said. ''It's the same game. He's playing the same. I can tell you that at a later date. I don't know why, right now, that's a big difference.''
Mariota has turned the ball over at least once in each home game with five fumbles and 12 interceptions since he came to the NFL last season. This season, he has five turnovers in just two home games.
The contrast with how he protects the ball on the road is so drastic that Mariota looks like a different quarterback. He had only four turnovers in six road games as a rookie and has yet to lose a fumble with only two interceptions combined in three road games this season.
Mariota is coming off a 30-17 win at Miami with no turnovers and three touchdown passes and a rushing TD. That marked his fourth game with four TDs, tying him with Giants quarterback Charlie Conerly (1948-49) for the most such performances over a quarterback's first 17 starts.
Mariota has no idea why he's played so much better on the road, but has a chance to figure things out when the Titans (2-3) host the winless Browns (0-5) on Sunday.
''I have to play better at home,'' Mariota said. ''We have to be able to come here and play well and to get some wins.''
Not turning the ball over would be a good place to start.
Mariota had two turnovers returned for touchdowns in the Titans' season opener, a 25-16 loss to Minnesota. He was intercepted twice by Oakland in a 17-10 loss Sept. 25, the latest home loss for a franchise that is 1-9 since drafting Mariota with the No. 2 overall pick out of Oregon last year.
''It's always on your mind when you have to make a decision, when you have to make a quick decision,'' Mariota said of protecting the ball.
Mularkey said the Titans' competition also plays into his quarterback's turnovers.
''We've played some pretty good teams here, as well, starting off with Minnesota, who hasn't lost yet,'' Mularkey said.
Browns coach Hue Jackson has his own quarterback issues with his starter Robert Griffin III out injured and both Cody Kessler and Josh McCown limited in practice Wednesday by their own injuries. He couldn't answer why Mariota has been so different at home than the road but noted the quarterback is settling into the game and the Titans' system.
''This is a very talented player,'' Jackson said. ''He has some talent around him and he understands how to play the game. I think you guys will be excited. I just don't want to see that this weekend, that's all.
Notes: Titans safety Da'Norris Searcy, who missed the last two games with an injured ankle, practiced fully Wednesday and wasn't on the injury report. LT Taylor Lewan (shoulder) was limited along with CB Cody Riggs (hamstring). Punter Brett Kern (illness) and NT Al Woods (pulled calf) did not practice.
---
Online:
AP NFL website: www.pro32.ap.org and AP NFL Twitter feed: https://twitter.com/AP-NFL
---
Follow Teresa M. Walker at www.twitter.com/teresamwalker
---
---