National Football League
National Football League
Holmes changed but still doesn't get it
Published
Jan. 21, 2011 12:00 a.m. ET

The player nicknamed "Tone" says winning Super Bowl XLV with the New York Jets would be a "slap back" in the face of the team that traded him.
Talk about tone deaf.
If anything, Santonio Holmes should be singing the praises of the Pittsburgh Steelers for forcing him to get his off-field affairs in order. Holmes was enough of a mess this spring that the Steelers traded one of the NFL's top young receivers for a paltry fifth-round draft pick.
That's how much Holmes had alienated a front office known for promoting a family atmosphere and keeping core players under contract.
"Nobody would really think you would trade Santonio for a fifth-round pick," Steelers wide receiver Mike Wallace said before Thursday's practice. "But nobody really knows all the other factors and things like that. People just look from the outside-in. You don't really know what's going on."
Here's what we do know: The Steelers finally ran out of patience after a series of unpleasant incidents.
Two months after becoming Pittsburgh's 2006 first-round pick, Holmes was arrested on misdemeanor charges of domestic violence and assault in Columbus, Ohio. The alleged victim, the mother of one of three children that Holmes had fathered by age 22, told police she was choked, thrown to the ground and slammed into a door. She later declined to pursue charges and asked they be dismissed.
Judge Michael T. Brandt agreed to drop the case after Holmes' attorneys said their client was in an NFL-sponsored counseling program. Brandt, though, did offer Holmes some unsolicited advice.
"Everything you do in your life will be watched more carefully and more closely than other people," Brandt said, according to the Pittsburgh Post-Gazette. "That is because you've been blessed with a God-given athletic ability and talent that let you do what other people just dream about. You don't need this distraction. You have a job a lot of people would love to have. Take advantage of it and use it fully and take care of your kids."
Holmes didn't listen. After his arrival in Pittsburgh, a source told FOXSports.com, Holmes would throw wild parties that drew college students, including University of Pittsburgh football players who were later discouraged from attending.
"It was brought to the university's attention and addressed," the source said.
In November 2008, Holmes was arrested on a marijuana possession charge. The case was dismissed because the prosecutor felt he couldn't justify the search of Holmes' vehicle that led to the bust. Holmes, though, had told police the pot was his. He was suspended for a game by the Steelers.
"I recognize that I made a mistake and understand the significance of my actions," Holmes said in a team-released statement. "I will not make any excuses for my behavior. I look forward to putting this behind me and to being accepted by my teammates and the fans as part of this team."
For a time, Tone really did atone. He made the game-winning catch in Super Bowl XLIII. Holmes followed that with his best NFL season in 2009, catching 79 passes for 1,248 yards and five touchdowns. And he stayed out of trouble -- until the 2010 offseason.
Holmes alluded to smoking marijuana on Twitter with a March tweet that said it was "time to wake n bake." A few weeks later, the NFL announced that Holmes was being suspended for the first four games of this season for violating the league's substance-abuse policy. The length of the suspension indicated that Holmes already was in the NFL's substance-abuse program.
Maybe under different circumstances the Steelers would have given Holmes yet another chance. Doing that is easier than replacing someone with his physical gifts. But with the franchise being rocked by another off-field scandal involving quarterback Ben Roethlisberger, Holmes' days with the Steelers went up in a puff of smoke.
"Everybody knows there were a couple things going around at the time," said Wallace, who took Holmes' place in Pittsburgh's starting lineup. "I don't know about him being a victim because I guess he brought it on himself."
Holmes was a likely goner in free agency after the 2010 season, which also factored into the split. Steelers coach Mike Tomlin described the Holmes trade Thursday as a "business decision" but didn't elaborate.
For his players, Tomlin didn't have to justify even if the move to trade Holmes within the conference comes back Sunday to haunt the Steelers.
"We knew what time it was," Steelers cornerback Ike Taylor said Thursday. "It's a cool, relaxing environment (here). It's a great setup for players. You don't try (management). That's one thing you don't do.
"We've pretty much got anything we need as far as work and trying to get ready and prepare. They're very lenient toward what we do. Coach (Tomlin) is a player's coach. The organization understands and knows what the players want. If they feel you're taking advantage of that, they're going to do what they need to do."
Holmes told New York media this week he hadn't grown "1 percent" from the experience of being traded and suspended. His actions tell you otherwise. If he hadn't changed, Holmes would be facing a lengthier NFL suspension for another failed drug test.
Holmes also made the most of his opportunity with the Jets by reporting in excellent physical condition after the suspension. Holmes made an immediate impact and helped spur four victories with clutch plays in late-game situations. He came through again in last Sunday's 28-21 upset of New England. He made a twisting 7-yard grab in the end zone that gave the Jets a 10-point, fourth-quarter lead.
Such moments resonate with Steelers players who will never forget Holmes making the leaping, tippy-toe grab in the corner of the end zone that beat the Arizona Cardinals and won the franchise an NFL-record sixth Lombardi Trophy.
"That's what Tone do," Taylor said. "I ain't going to say (the catch vs. New England) looked familiar, because it was on the other side (of the end zone) and his body was turned a different way. But it was similar. I expect him to do that."
Based on his coverage assignment in last month's Steelers-Jets game, Taylor will likely be assigned to prevent Holmes from creating more magic. Taylor already caused a stir earlier this week when saying that he was "not going to hesitate to lay (Holmes) out" if given the chance.
Obviously, Taylor wasn't paying attention last week when the NFL said those kinds of threats could figure into league punishment if an illegal hit were to occur. But this is different than when Jets linebacker Bart Scott delivered an ominous warning to Patriots wide receiver Wes Welker for taking a veiled poke at the foot-fetish controversy surrounding New York head coach Rex Ryan. Holmes isn't reviled in the Steelers locker room. Like Wallace, Taylor remains friends with Holmes. They stay in contact and have even traded communication this week.
"It ain't nothing like that," explained Taylor, downplaying the nature of what he said about Holmes to the New York Post. "But going on that field, it's about business."
Taylor faces a daunting challenge in trying to cover his former teammate. But when it comes to which player better understands the public responsibilities that come with being a professional athlete, Taylor already has won the battle.
"Perception is everything," Taylor said. "Even though we feel like we might not want to be, we're role models when we step into that professional atmosphere. You've got to take that responsibility. Some people take advantage of it. Some people just don't get it. And some people like staying behind the scenes."
Based on his comments about the Steelers, Holmes still doesn't get it. The question now is whether he will get a Super Bowl ring at Pittsburgh's expense or if the Steelers can continue setting a new tone without the unpleasant noise Holmes brought to the team.
 
---
---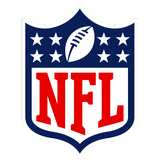 Get more from National Football League
Follow your favorites to get information about games, news and more
---