History suggests Dak Prescott is in for a rough rookie season
BY Cameron DaSilva • November 15, 2016
Rayne Dakota Prescott: a little-known name among casual football fans back in late April when he was drafted in the fourth round by the Dallas Cowboys. Fast-forward four months and many more fans are well aware of the name Dak Prescott.
That's due in part to the fact that he absolutely lit up the preseason — he completed 78 percent of his passes with seven total touchdowns and zero turnovers — and that Tony Romo is expected to be out six to 10 weeks with a broken bone in his back. Having a young backup who appears ready to take over has Cowboys fans excited, and rightfully so.
Prescott was the best quarterback of the preseason and his development has been quicker than anyone expected — even the coaching staff didn't see this coming.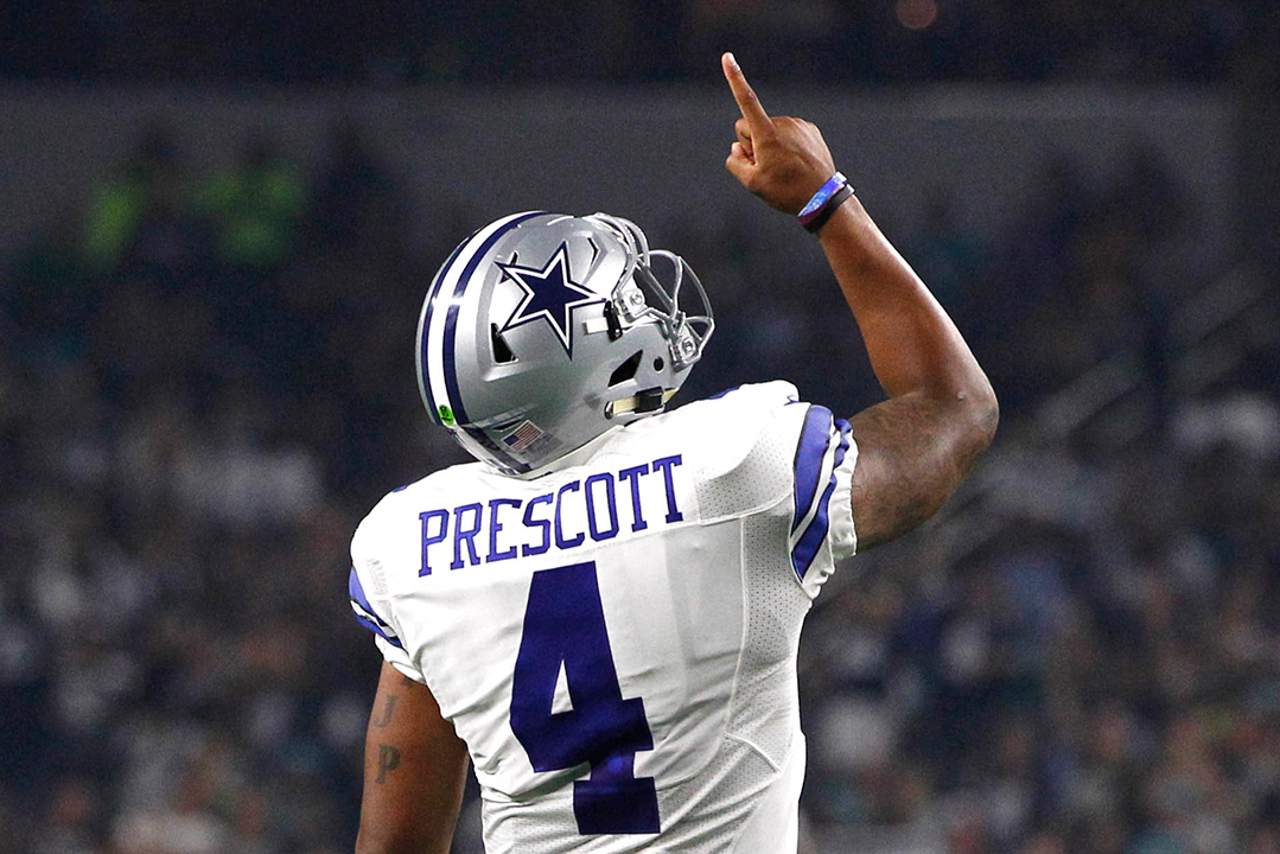 However, fans should take a step back (and a deep breath) before calling Prescott the next big thing. If he were to put together an outstanding rookie season in Romo's place, it would be unheard of and unlike anything the NFL has ever seen from a player in his situation.
Fourth-round quarterbacks don't often play as rookies. In fact, none has ever started all 16 games in Year 1. Prescott likely won't change that unless something goes terribly wrong in Romo's recovery, but he does have a chance to put together the best season ever by a fourth-round rookie quarterback.
Since 1970, only 11 quarterbacks taken in the fourth round have started a single game their rookie year. Only three of those have started five or more: Chris Weinke, Kyle Orton and Mike Pagel. Here's how they fared as rookies and beyond.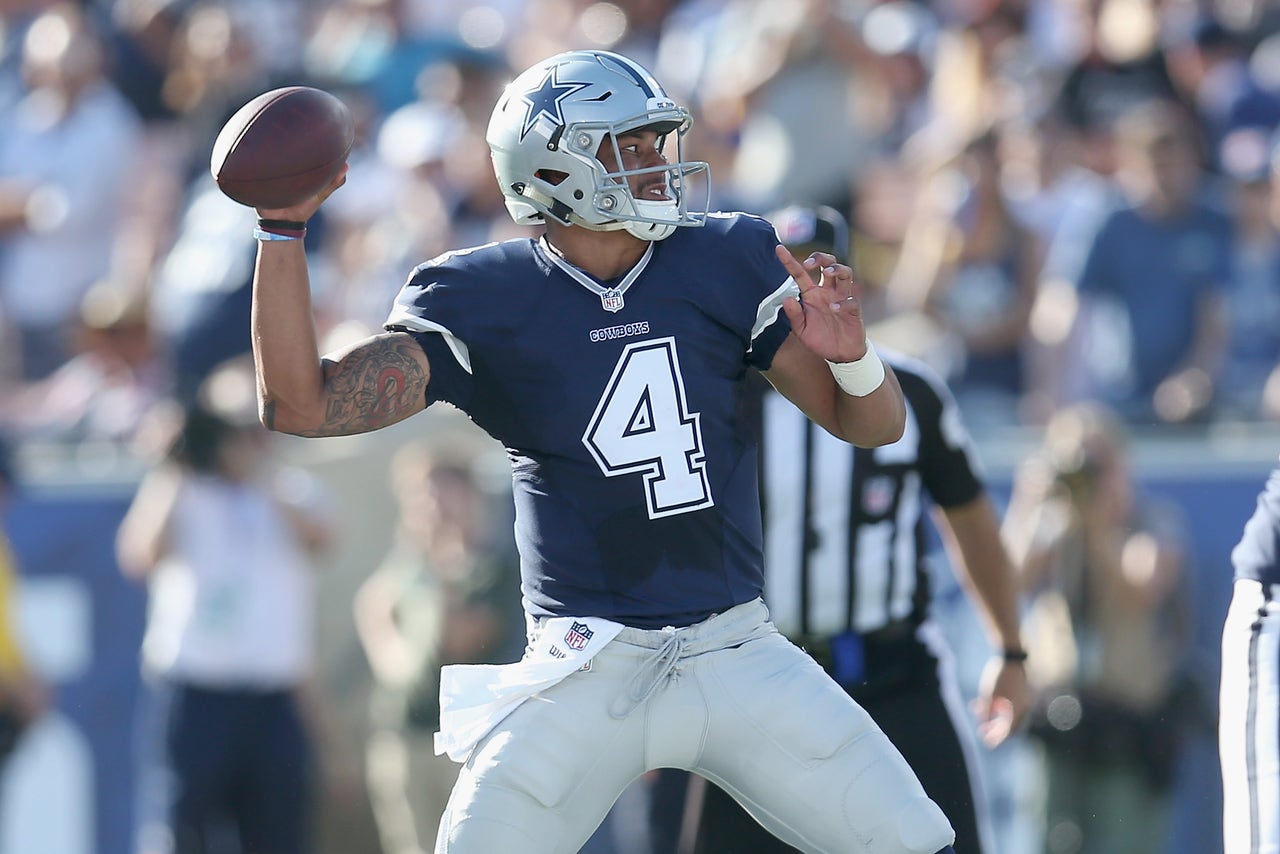 Chris Weinke: 54.2 completion percentage, 2,931 yards, 11 touchdowns and 19 interceptions. He led the Panthers to a 1-14 record in the 15 games he started in 2001, and never started more than three games in a season after that. Prescott is in a different situation, since he's not being thrown into the fire by choice like the Panthers did to Weinke, but it was a disaster of a season — and a career — for Weinke. It was a poor decision by the Panthers to start him in his first season.
Kyle Orton: 51.6 completion percentage, 1,869 yards, nine touchdowns and 13 interceptions. Despite putting up absolutely terrible numbers in 2005 with the Bears, Orton led Chicago to a 10-5 record in his 15 starts. And after Rex Grossman's injury before the season began, Chicago couldn't have asked for more from Orton given the circumstances. The Bears finished 11-5 and won the NFC North, but that was a different time in the NFL. The Cowboys probably aren't going anywhere if Prescott throws for 1,800 yards and nine touchdowns in 15 games like Orton did. Granted, the Cowboys hope he doesn't start 15 games, but that's just for argument's sake. Orton went on to have a decent career, but it pales in comparison to what fans are expecting Prescott to do.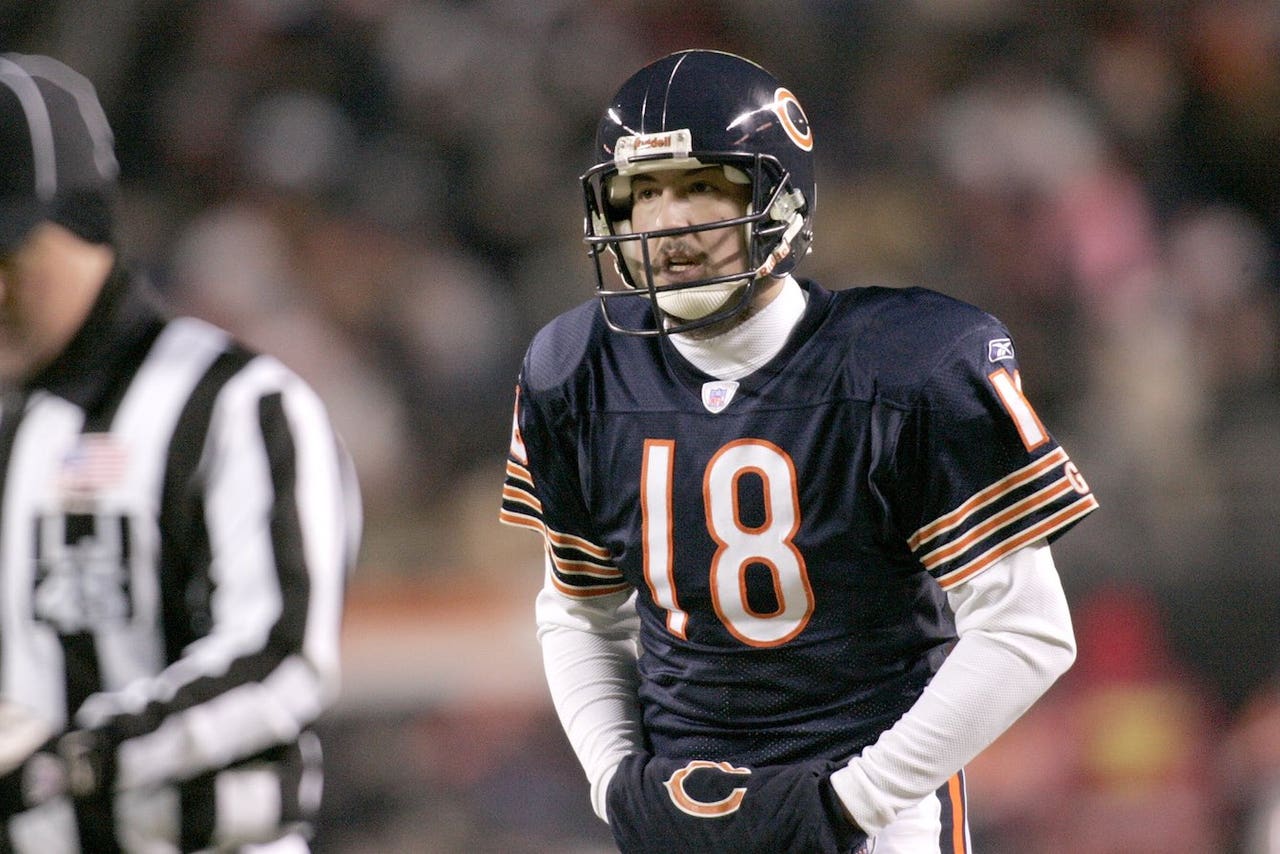 Kyle Orton
Mike Pagel: 50.2 completion percentage, 1,281 yards, five touchdowns and seven interceptions. Pagel started nine games for the Baltimore Colts in 1982 and didn't win a single contest — he went 0-8-1. The NFL wasn't as much of a passing league as it is now, but those still were subpar numbers. Pagel did go on to have a 12-year career, starting 54 games. Still, his overall numbers were poor (49 touchdowns, 63 interceptions).
Kirk Cousins and Luke McCown are two other well-known quarterbacks who also started their rookie years. McCown started four games for the Browns in 2004, going 0-4 with four touchdowns and seven interceptions. He also completed less than 50 percent of his passes.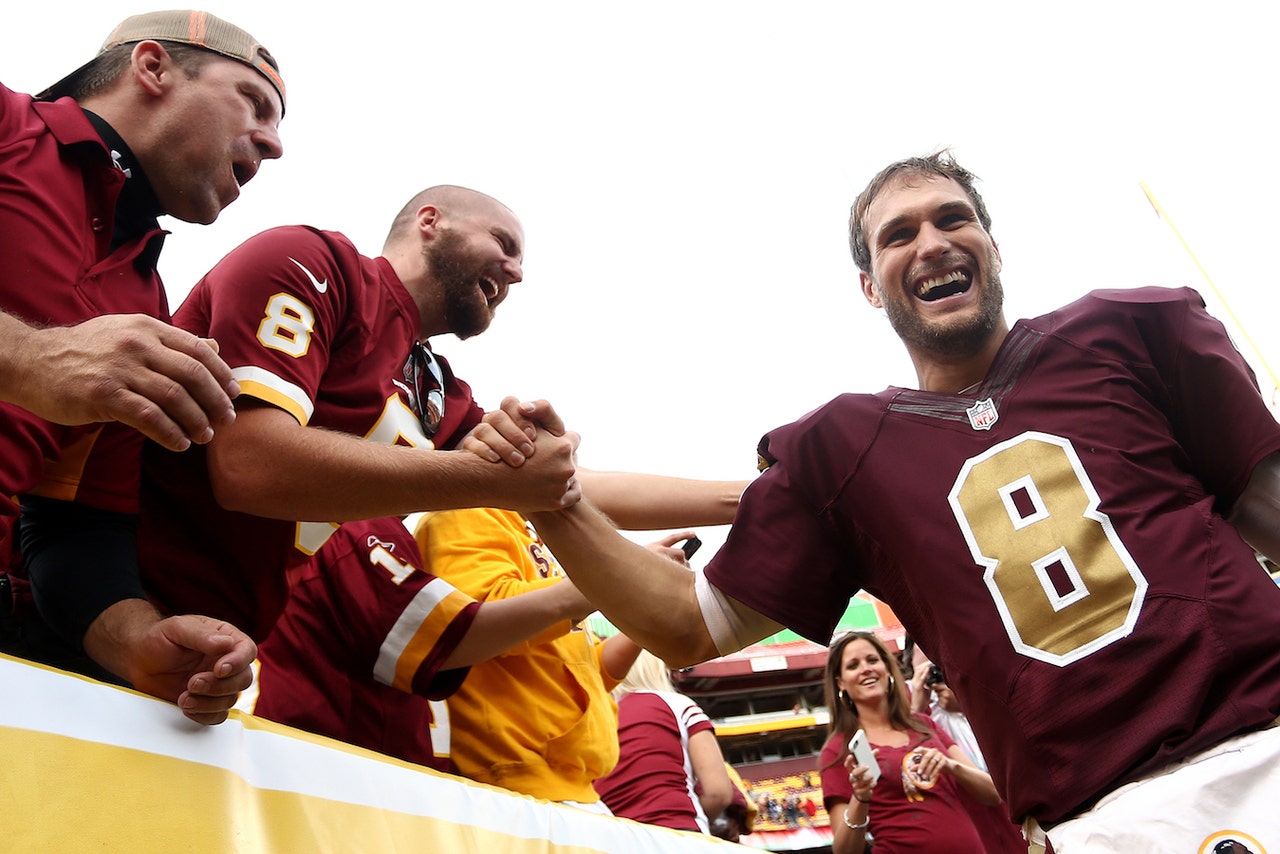 Kirk Cousins
Washington's Cousins made one spot start for Robert Griffin III in 2012 and appeared in two other games. He threw four touchdowns and three picks and won his lone start. He's now on pace to be one of the 15 best quarterbacks in the league; if Prescott were to do the same, the Cowboys would be thrilled.
History doesn't favor Prescott and the Cowboys when looking at the numbers for past fourth-round rookie quarterbacks, but this is a completely different situation. Dallas has the pieces around him to help him succeed. Ezekiel Elliott will take pressure off Prescott, the offensive line will protect him, and Dez Bryant and Jason Witten will be reliable targets in the passing game. He's set up to succeed as a rookie.
---
---