National Football League
National Football League
High-voltage Bolts on another late-season roll
Published
Dec. 16, 2009 8:34 p.m. ET

The San Diego Chargers are at it again.
The high-voltage Bolts (9-3) are on another late-season roll, winning seven straight games heading into a stretch that will determine whether they're good enough to clinch the AFC's No. 2 playoff seed.
``I think we just happen to jell at the right time, at the end of the year, play our best football,'' said LaDainian Tomlinson, who hasn't had a 100-yard game this season but does have six touchdowns during the last four weeks. ``That's something we focus on and talk about a lot, is playing your best football in December going into January. For some reason we do play our best football at that time.''
Their 30-23 win over the lowly Cleveland Browns was their 15th straight December victory dating to 2006, and their 10th in three seasons under coach Norv Turner.
Their late-season success will be tested beginning with Sunday's game at NFC East co-leader Dallas (8-4), followed by a home game against AFC North leader Cincinnati - with the No. 2 seed likely on the line - and a Christmas Day game at Tennessee.
The Chargers have closed out the last three seasons with winning streaks.
In 2006, they won their final 10 games in coach Marty Schottenheimer's last season to finish 14-2 before their playoff pratfall against New England.
This is the third straight year the Chargers have rebounded from slow starts under Turner to finish strong.
Turner's third go-round as an NFL head coach got off to a shaky start when the Chargers opened the 2007 season at 1-3, with fans chanting Schottenheimer's name at the end of a 30-16 loss to Kansas City. The Chargers won 10 of their final 12, including their last six, and made it all the way to the AFC championship game before losing to the Patriots.
Last year, they became the first team to go from 4-8 to the playoffs.
The Chargers looked to be in trouble this year after being manhandled in a loss at Pittsburgh and losing a home game to Denver that dropped them to 2-3, 3 1/2 games behind the Broncos in the AFC West. The Chargers now have a one-game lead over the Broncos.
If there's a common denominator across the three seasons, it's Turner's approach, said quarterback Philip Rivers, who has thrown for 1,792 yards and 14 touchdowns during the winning streak.
``One thing that we have had that I think starts with Norv is a steadiness and a consistency, a week-to-week approach,'' Rivers said. ``We're not on an emotional rollercoaster. It is the same and we strive to keep getting better each week, then you hope that gives you the best chance to peak at the right time, obviously if you're in it.
``Last year was a little crazy, how we were in it but we weren't really in it, then we were in it,'' Rivers said. ``This year we find ourselves in a lot better position and playing our best.''
Rivers said the best example of Turner's consistent approach came last year when San Diego had to win its final four, coupled with Denver's historic collapse, to clinch the division title at 8-8.
``The only chance we had to recover was the fact that he never flinched. Nobody panicked. It was about as bad as it could get last year. This year, same deal, we just stay the course. It was a little different because I didn't feel the start was as bad as it may have been perceived. It filters down, the whole staff's approach, and the way we prepare,'' Rivers said.
``I hope those things help,'' said Turner, who's often maligned for his overall record, which is 86-98-1. ``We talk about finishing strong a lot. Our guys have confidence going into this month. But we know, I think everyone knows, we have a real demanding schedule. The teams we're playing have a lot at stake, just like we do.''
The Chargers were 2-1 going into the Pittsburgh game and still finding their way after losing defensive tackle Jamal Williams for the season and a handful of other starters in a season-opening win at Oakland. Tomlinson missed two games with a sprained ankle and center Nick Hardwick still hasn't returned from ankle surgery. ``This year was a unique thing,'' Turner said. ``We lost a lot of players in the opening game this season and we were scrambling for a month to get some of those guys back and to get reorganized, replace them.''
General manager A.J. Smith didn't return several calls seeking comment on his team's late-season performances.
Tomlinson said strong finishes are a matter of players getting comfortable in their roles.
``We learn what our identity is as the season goes along,'' L.T. said. ``We really hone in on what we do well and we attack people that way. Guys get a little more comfortable.''
In this case, it's Rivers throwing to tight end Antonio Gates - who is six yards shy of his second career 1,000-yard season - and his 6-foot-5 wide receivers, Vincent Jackson and Malcom Floyd.
Gates said the only thing that matters is getting to the playoffs.
``The reality of it is, there is no one in this world who is immune to trials and tribulations in anything they do,'' said Gates, who had a career-high 167 yards on eight catches Sunday. ``So whatever you do, however you do it, whatever the expectations are, there's going to be some bump in the road and you just have to overcome that.
``I feel like it won't be sweet without the sour,'' Gates said. ``I'm that type of person. That's why you cry when you win a championship, because of the bumps and bruises you've taken to get to that point. Nobody understands what you have to get through to get to that point.''
---
---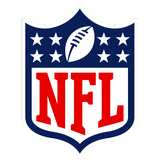 Get more from National Football League
Follow your favorites to get information about games, news and more
---