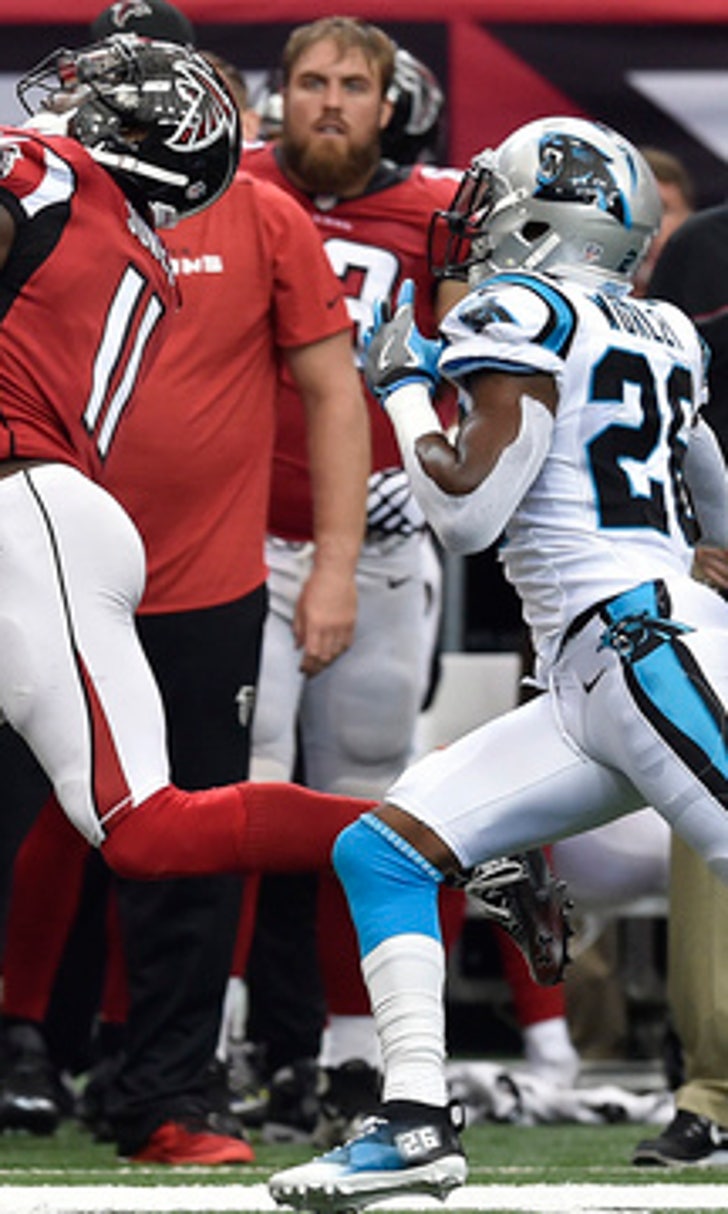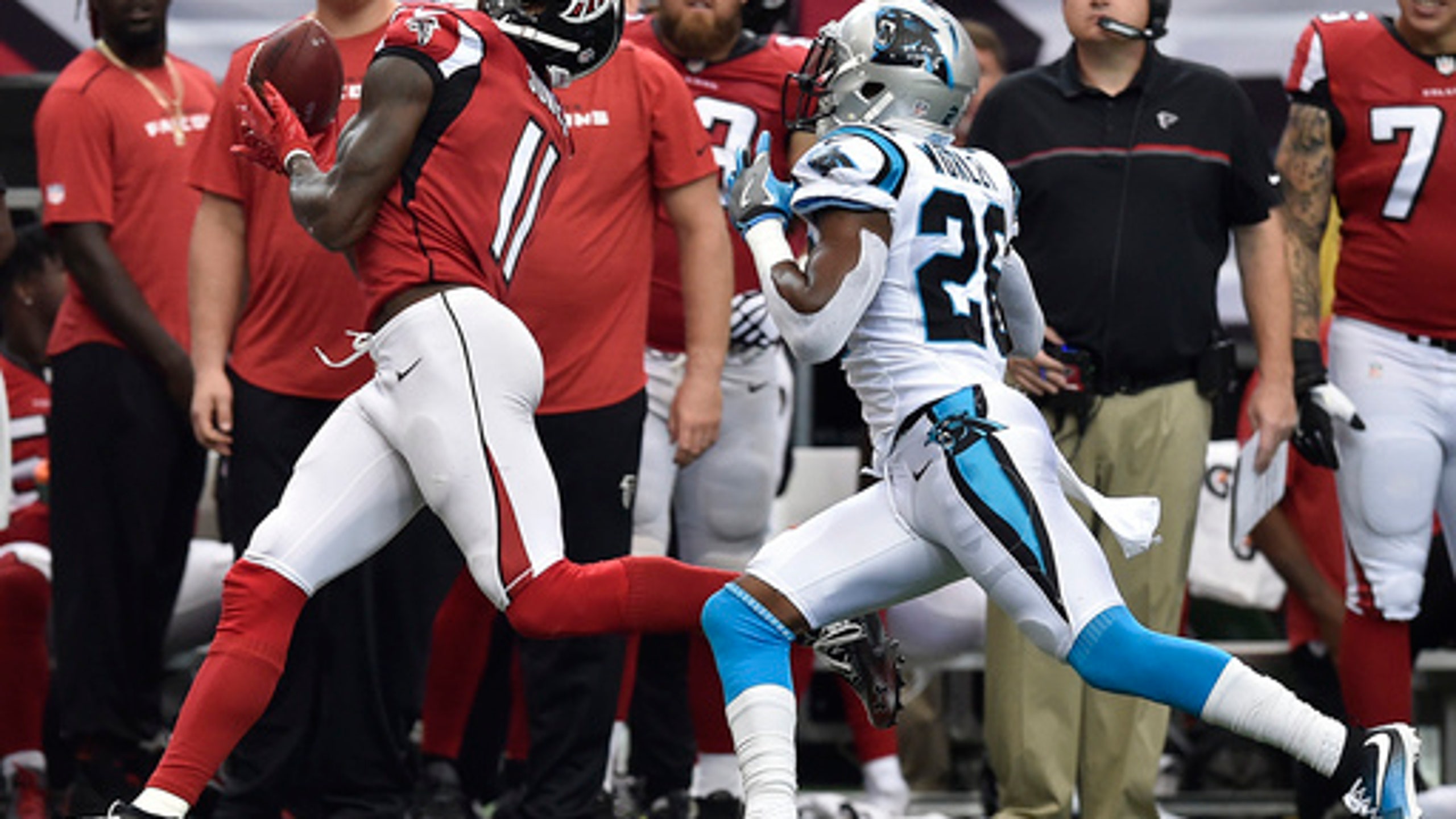 High-scoring Falcons face stiff challenge the next 2 weeks
BY foxsports • October 5, 2016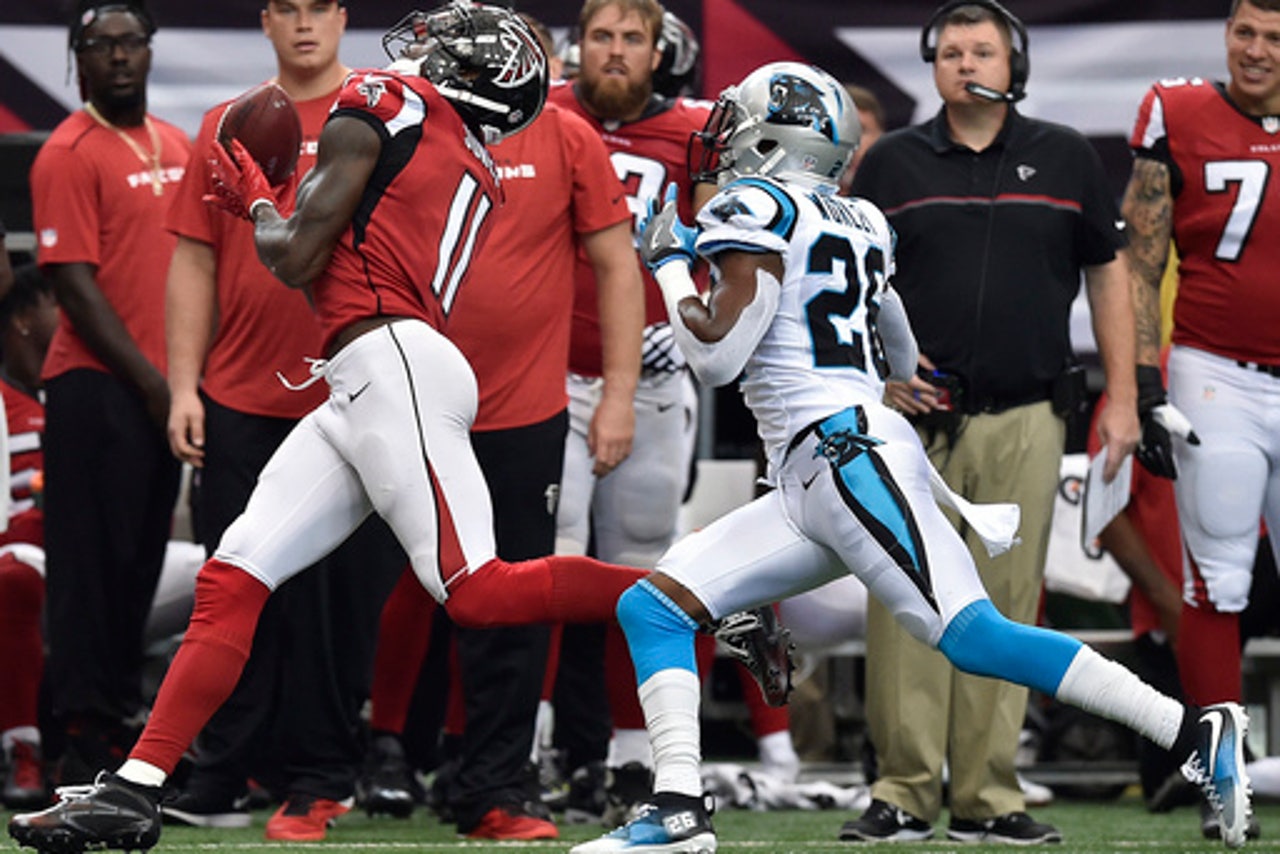 FLOWERY BRANCH, Ga. (AP) The Atlanta Falcons are flying high, leading the NFL in a bunch of offensive categories.
Now comes the real test.
Can Matt Ryan & Co. keep it going against not one, but two of the NFL's top defenses?
The Falcons (3-1) will be on the West Coast the next two weeks, facing the defending Super Bowl champion Denver Broncos on Sunday, followed by the team that won it all during the 2013 season, the Seattle Seahawks.
Both have made their mark on the defensive side of the line in recent years, and nothing much has changed this season.
The Broncos and the Seahawks rank among the top five in fewest points and yards allowed, providing quite a challenge for a team that seems to be clicking on all cylinders.
''We're leading in a lot of the stats for offense,'' left tackle Jake Matthews said Wednesday. ''It's time for us to prove it and continue to do it every week.''
It's probably asking too much for the Falcons to keep up this pace. Led by Ryan and receiver Julio Jones, but working pretty much everyone into the mix, Atlanta has averaged 38 points and 478.8 yards per game over the first quarter of the season.
No one else is even close to those staggering numbers.
The Falcons lead in passing yards (354.3) and are sixth in rushing yards (124.5), showing the kind of balance that coach Dan Quinn knows is so important.
''We're making good decisions in both the run game and the pass game,'' the second-year coach said. ''That's what makes going against us so challenging.''
After a season-opening loss to Tampa Bay, the Falcons ripped off three straight victories - scoring more than 40 points the last two weeks against New Orleans and defending NFC champion Carolina.
While Jones is having another dynamic season, highlighted by his 300-yard showing against the Panthers, Ryan is working the ball all over the field. Ten other players have at least two catches, and six players besides Jones have touchdown receptions.
''When you spread the ball around, keep everybody involved, keep a defense off-balance and make sure they're guarding all five eligibles,'' Ryan said, ''it makes it tough on those guys.''
Coming off a bit of a disappointing season marked by a series of perplexing turnovers, Ryan is the top-rated quarterback in the league. He's completed 72 percent of his passes for an NFL-leading 1,473 yards, and his 11 touchdown passes are tied with Ben Roethlisberger of the Steelers. More important, Matty Ice has only two interceptions.
Clearly, he's more comfortable in Year 2 with offensive coordinator Kyle Shanahan.
''We're both further along at this point than we were last year. There's no question about that,'' Ryan said.
''He understands everybody we have in the building, too. Kyle has done a great job of utilizing guys' skill sets, mixing and matching and putting guys in positions to succeed. Sometimes, that takes time, too.''
With teams focused on the dynamic passing game, the Falcons are able to do plenty of damage in the run game, as well. Devonta Freeman has rushed for 322 yards, averaging 5.9 yards per carry while teaming with Tevin Coleman (129 yards, four TDs) to provide quite a 1-2 punch.
''They've had a lot of explosive plays,'' Denver coach Gary Kubiak said. ''They've got a lot of guys making those plays.''
Coleman is something of a question mark because he carries the sickle cell trait, which could be exacerbated by Denver's high altitude. The second-year back intends to play but will be closely monitored.
''Just stay hydrated and keep on talking to the doctors during the game to see how I feel,'' Coleman said. ''I've never been there, so I really don't know how my body is going to react to it.''
Freeman said he's ready to carry the load if Coleman is limited or can't play. The Falcons don't have another running back on the 53-man roster.
''We're not a one-dimensional team,'' Freeman said. ''That is what's going to make us so special.''
NOTES: The Falcons are hopeful new LB A.J. Hawk will be able to suit up after being signed this week. The 32-year-old was hastily learning the defense after replacing Sean Weatherspoon, who went down with a season-ending Achilles' tendon injury. ... The Falcons are really hurting at linebacker. Rookie starter De'Vondre Campbell (ankle) and backup Paul Worrilow (groin) didn't play against the Panthers, and rookie starter Deion Jones (calf) went out during the game. None of them practiced Wednesday. ... P Matt Bosher (right hamstring) also missed practice. The team signed another punter, Michael Palardy, to the practice squad as insurance.
---
Follow Paul Newberry on Twitter at www.twitter.com/pnewberry1963 . His work can be found at http://bigstory.ap.org/content/paul-newberry .
---
AP NFL website: www.pro32.ap.org and www.twitter.com/AP-NFL
---
---