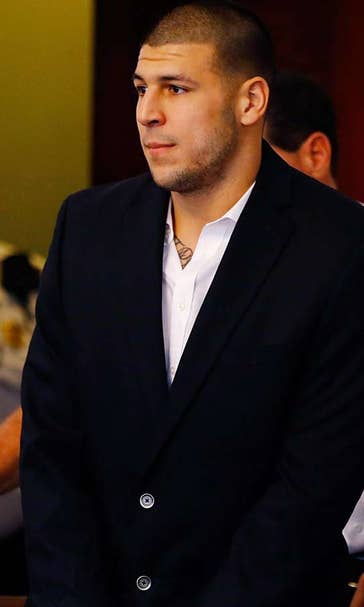 Hernandez facing multiple wrongful death suits
February 27, 2014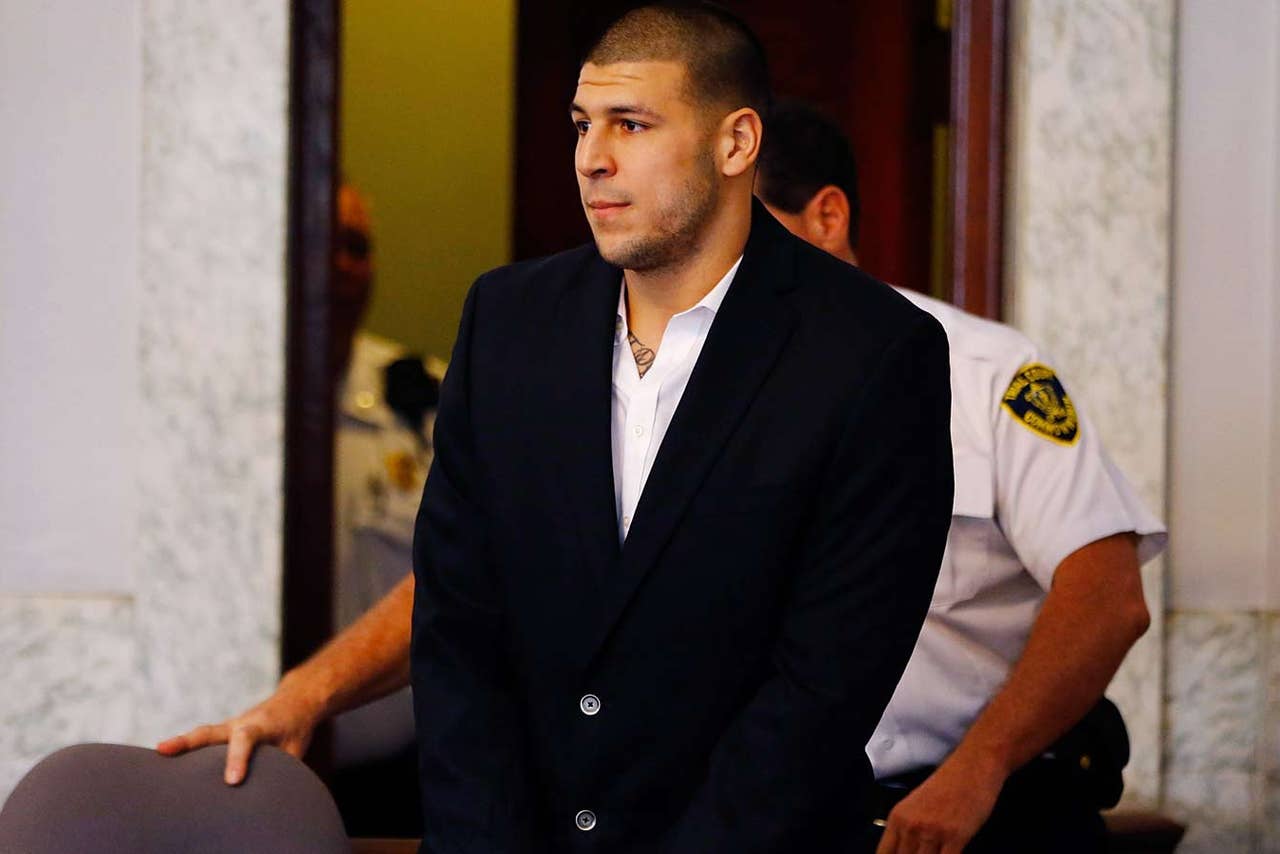 Former football star Aaron Hernandez is facing a new legal challenge --€" this one in the form of two $6 million wrongful death lawsuits filed by the families of two men gunned down on Boston'€™s south side in July 2012.
The identical suits allege that Hernandez "willfully, recklessly and/or maliciously shot a firearm from inside of his motor vehicle" into a car occupied by Daniel Abreu, 29, and Safiro Furtado, 28. Both died.
The investigation into those July 16, 2012, deaths is ongoing, and while it's clear from court documents that detectives strongly suspect Hernandez was involved in those murders, no criminal charges have been filed.
Abreu and Furtado had been at a nightclub in Boston's theater district at the same time Hernandez, then a star tight end for the New England Patriots, was there.
Shortly after they left the club, Abreu and Furtado and three friends were stopped at a red light when someone in a sport utility vehicle pulled up next to them. Someone inside the SUV opened fire, and Abreu and Furtado were killed, and one of the other men in the car was wounded.
Recently unsealed court documents showed that investigators have surveillance camera footage placing Hernandez in the club that night – and they believe a Toyota 4Runner he was given to drive as part of a promotional contract with a car dealership was used in the killing.
Hernandez, according to those documents, "may have been the shooter" who killed Abreu and Furtado.
But while the criminal case remains the subject of an ongoing investigation, the families of the two men filed the lawsuit.
The twin suits, each six pages long, were filed on behalf of Admilson Abreu, Daniel Abreu's brother, and Salvador Furtado, Safiro Furtado's father.
"The fatal attack was without provocation or justification," their attorney, William T. Kennedy, wrote in the filings.
Kennedy could not be reached Thursday.
For Hernandez, already facing murder and weapons charges in the June 17, 2013, murder of semipro football player Odin Lloyd, the new suits represent an escalation of the legal issues facing a man who 18 months ago signed a $40 million contract extension with the Patriots. They include both criminal and civil cases: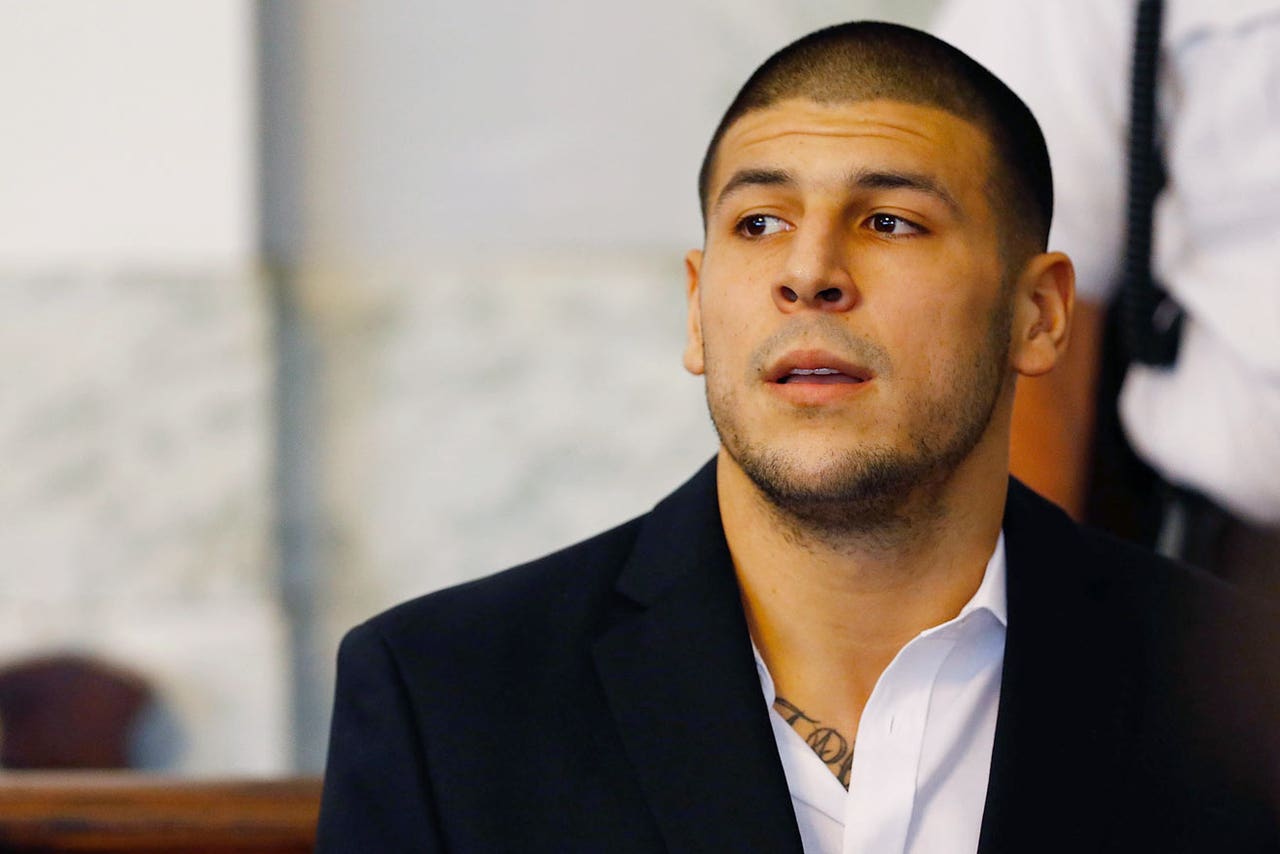 Aaron Hernandez faces a criminal investigation into a fight with another inmate earlier this week.
--He has been held without bail since his arrest last June 26 in the murder of Lloyd, an associate who was dating the sister of Hernandez's fiancee. Although no trial date has been set, prosecutors have laid out an extensive series of text messages and surveillance photographs that are the basis of the allegation that Hernandez summoned two friends from Connecticut, convinced Lloyd to join them for a night out, and then drove him to a secluded field where he was killed.
--He has been sued by Alexander Bradley, an associate who alleged in a federal lawsuit filed in Florida that Hernandez shot him in the face in February 2012 after an altercation at a nightclub. According to court documents, investigators believe Bradley was with Hernandez the morning that Abreu and Furtado were killed. That case was put on hold this week in a joint filing by attorneys for both Hernandez and Bradley. Hernandez is in jail in Massachusetts, and Bradley has been jailed in Connecticut after a shooting at a nightclub.
--He is the subject of an ongoing grand jury investigation in the murders of Abreu and Furtado. It is clear from court documents that investigators believe Hernandez was involved --€" and they discovered the vehicle they believe was used in the killings parked in the garage of a home owned by Hernandez's uncle in Bristol, Conn.
--He has been sued for wrongful death by Lloyd's family for an unspecified amount of money. A judge ordered that Hernandez's home not be sold until the lawsuit is settled or dismissed.
--He has been sued by the families of Abreu and Furtado.
--He faces a criminal investigation into a fight with another inmate earlier this week.
--Hernandez'€™s fiancee, his cousin, and the two men allegedly with him when Lloyd was killed all face charges in connection with that case.
---
---