National Football League
National Football League
Hernandez associate Ortiz arraigned
Published
Oct. 18, 2013 1:00 a.m. ET

An associate of former New England Patriots tight end Aaron Hernandez pleaded not guilty Friday to an accessory to murder charge and was ordered held on $500,000 cash bail under an agreement with Massachusetts prosecutors.
Carlos Ortiz - a key witness in the case - entered his plea in Fall River Superior Court during his arraignment on a single count of being an accessory to murder after the fact in the killing of Odin Lloyd.
Hernandez has pleaded not guilty to first-degree murder in the death of Lloyd, a 27-year-old semi-pro football player from Boston who was dating the sister of Hernandez's girlfriend.
Ortiz's attorney, John Connors, had planned to make an argument for bail on Friday but said he decided to delay doing so because he didn't yet have minutes from the grand jury that indicted Ortiz last month and other evidence.
Ortiz is due back in court Nov. 20. He was being held without bail on a separate gun charge related to the case.
Prosecutors say Ortiz was with Hernandez, Hernandez's ''right-hand man'' Ernest Wallace and Lloyd in a car on the night Lloyd was killed at an industrial park near the ex-player's home in North Attleborough, Mass.
Prosecutors say Ortiz has told authorities he didn't see who shot Lloyd but that Hernandez and Lloyd were alone outside the car. That's a change from his initial story, according to court records, when he told police that both Hernandez and Wallace got out of the vehicle with Lloyd.
Asked outside court if Ortiz would testify against Hernandez during a jury trial, Connors said he could not predict what would happen.
''He has his own case to worry about,'' Connors told reporters.
Ortiz's mother, sister and girlfriend attended the brief proceeding but declined to comment.
Meanwhile, defense attorneys for Hernandez filed their response to prosecutors' request last week that the judge assigned to the case, Susan Garsh, step aside. Prosecutors have cited a ''well-known and publicly documented history of antagonism'' between her and lead prosecutor William McCauley stemming from a 2010 murder trial.
McCauley won a conviction in that case but criticized her in the media. He says in court papers Garsh was hostile, biased and wrongly excluded evidence. The request suggests the media will sensationalize and exploit the friction.
In a response filed on Thursday, Hernandez's attorneys call the recusal request ''patently without merit.'' They say the accusations of bias are unsupported; they say there was no pattern of Garsh ruling disproportionately against McCauley in the 2010 case.
The filing also says that what prosecutors call ''mutual antagonism'' is in fact ''one-sided antagonism manufactured and perpetrated by (Assistant District Attorney) McCauley when he chose to criticize Judge Garsh publicly; she has never reciprocated!''
Garsh has declined to comment, citing judicial ethics. A hearing on the issue is scheduled for Monday.
Gregg Miliote, a spokesman for Bristol District Attorney Samuel Sutter, said the defense is trying to curry favor with the judge and ignoring the fact that prosecutors filed an identical motion two years ago - and that Garsh ended up giving the case to another judge.
---
---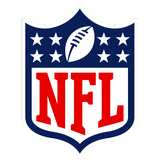 Get more from National Football League
Follow your favorites to get information about games, news and more
---