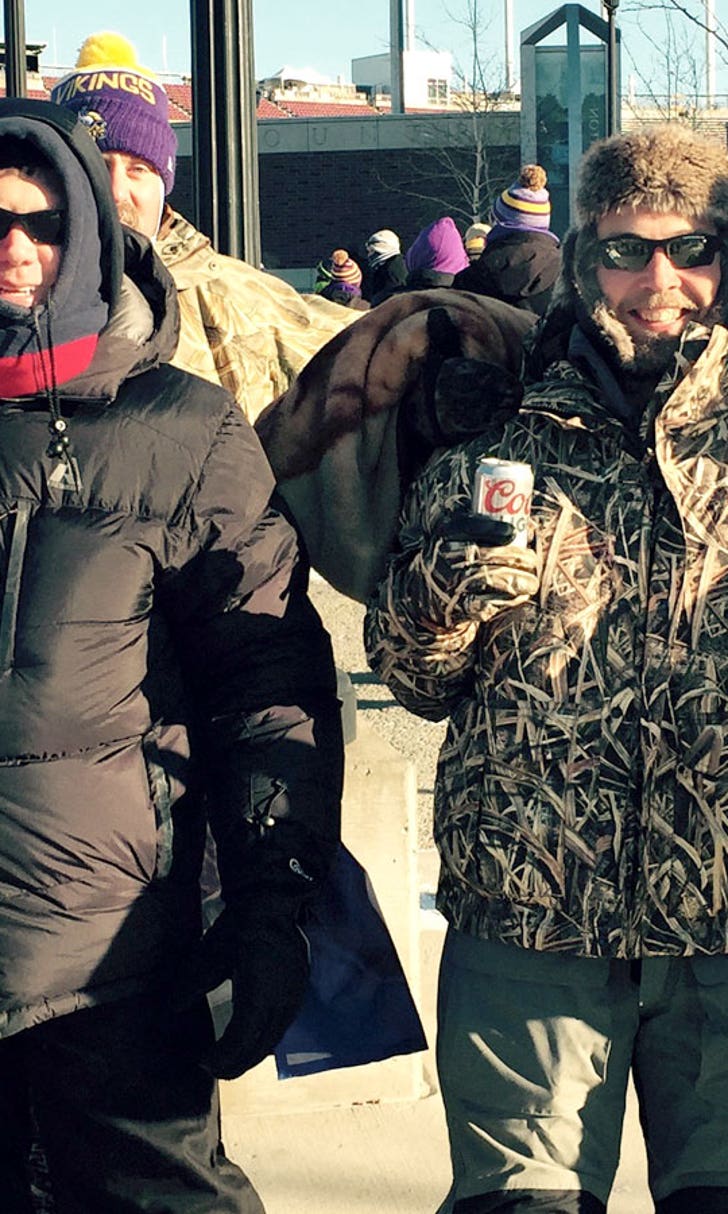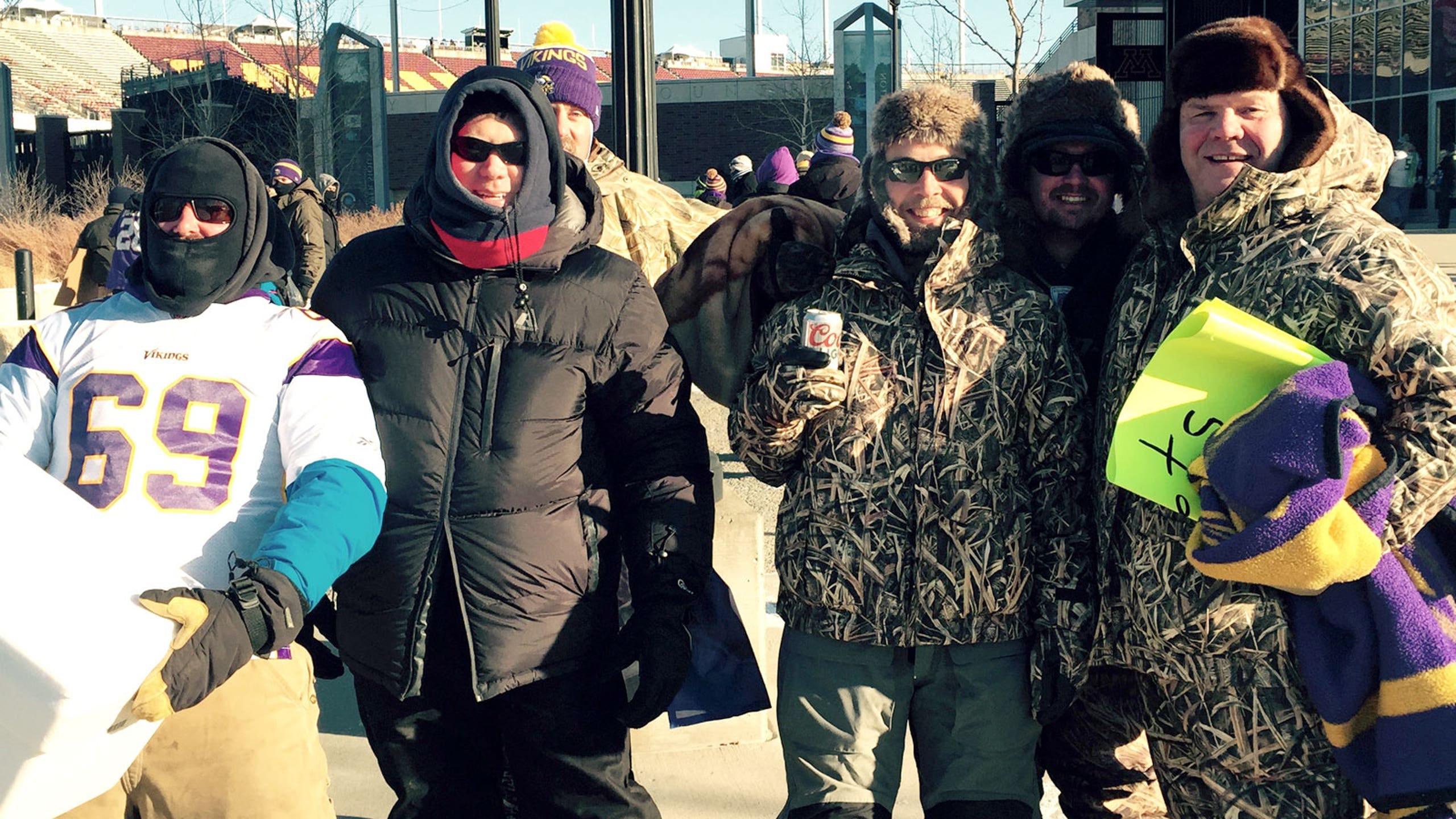 Here's your frigid update for Seahawks-Vikings: It is cold!
BY Reid Forgrave • January 10, 2016
MINNEAPOLIS --€" It's cold.
How cold, as the Minnesota Vikings and Seattle Seahawks prepare for their wild-card playoff game today?
It was minus-7 an hour and a half before kickoff, with a wind chill that made it feel like minus-25. That's comparable to the Bengals-Chargers playoff game on Jan. 10, 1982 -- known as "The Freezer Bowl" -- when the kickoff temperature was 9 below zero, with a bone-rattling wind chill of minus-37. The winds gusted up to 35 miles per hour. The coldest game in NFL history? "The Ice Bowl" in 1967, when Green Bay and Dallas played in minus-13 temperatures for the NFL championship.
Sunday's game could end up being the coldest game in Vikings' history -- and with the team scheduled to play indoors at the new US Bank Stadium starting next season, that would be a record that would stand.
Before the game Sunday, fans were walking into TCF Bank Stadium dressed in full winter hunting gear, complete with snow bibs and fur-lined winter hats. The University of Minnesota's hockey arena, just down the street from the stadium, is being used as a pre-game warming house. The Vikings were giving away hand warmers and coffee outside the stadium, and fans brought in cardboard and newspapers to place on the concrete stadium ground to help keep their feet warm.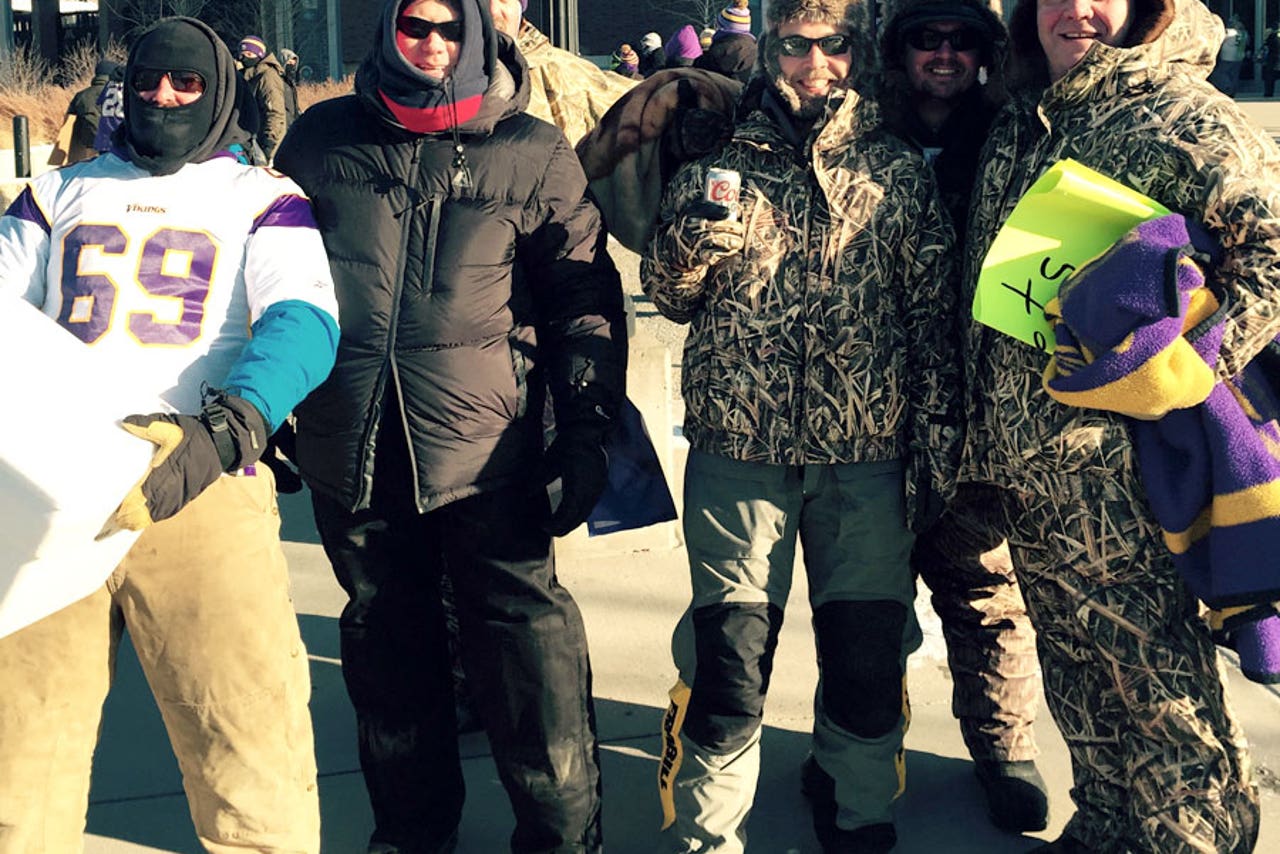 Vikings fans show their colors -- and layers -- before Sunday's game.

In pregame warmups, Teddy Bridgewater was taking snaps from his center, Joe Berger. Berger was in short sleeves.
---
---