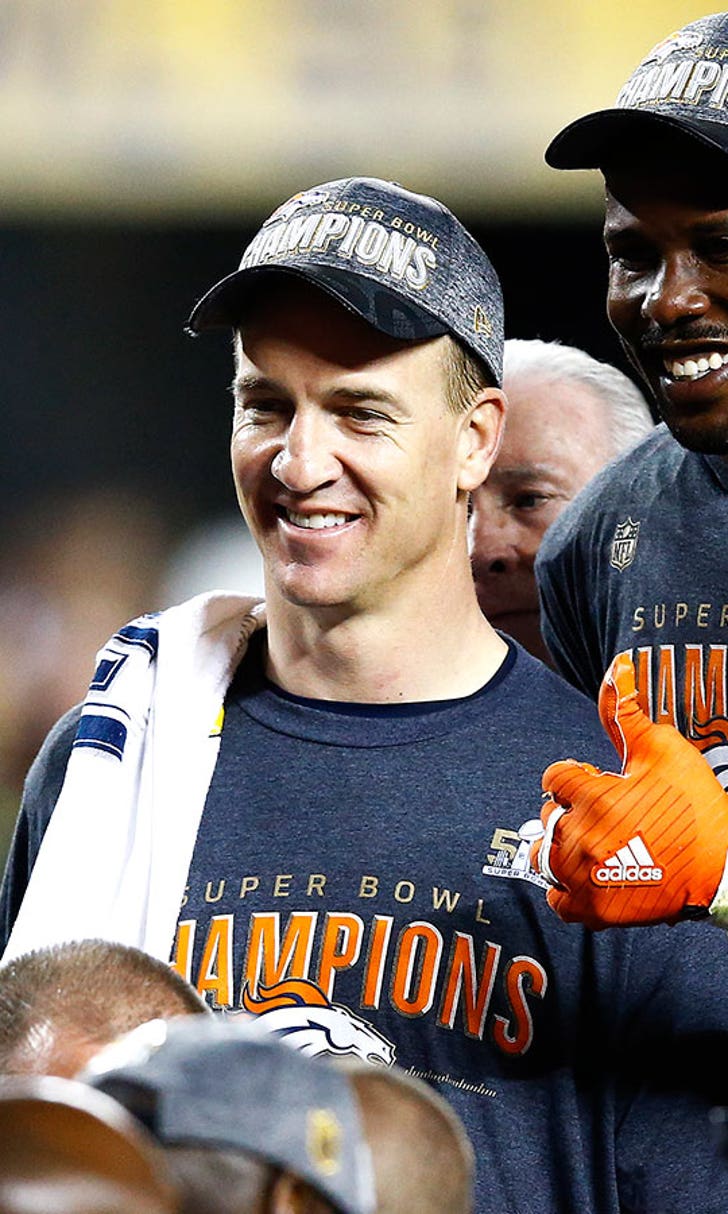 Here's how the Broncos will spend their Peyton Manning money
BY foxsports • February 29, 2016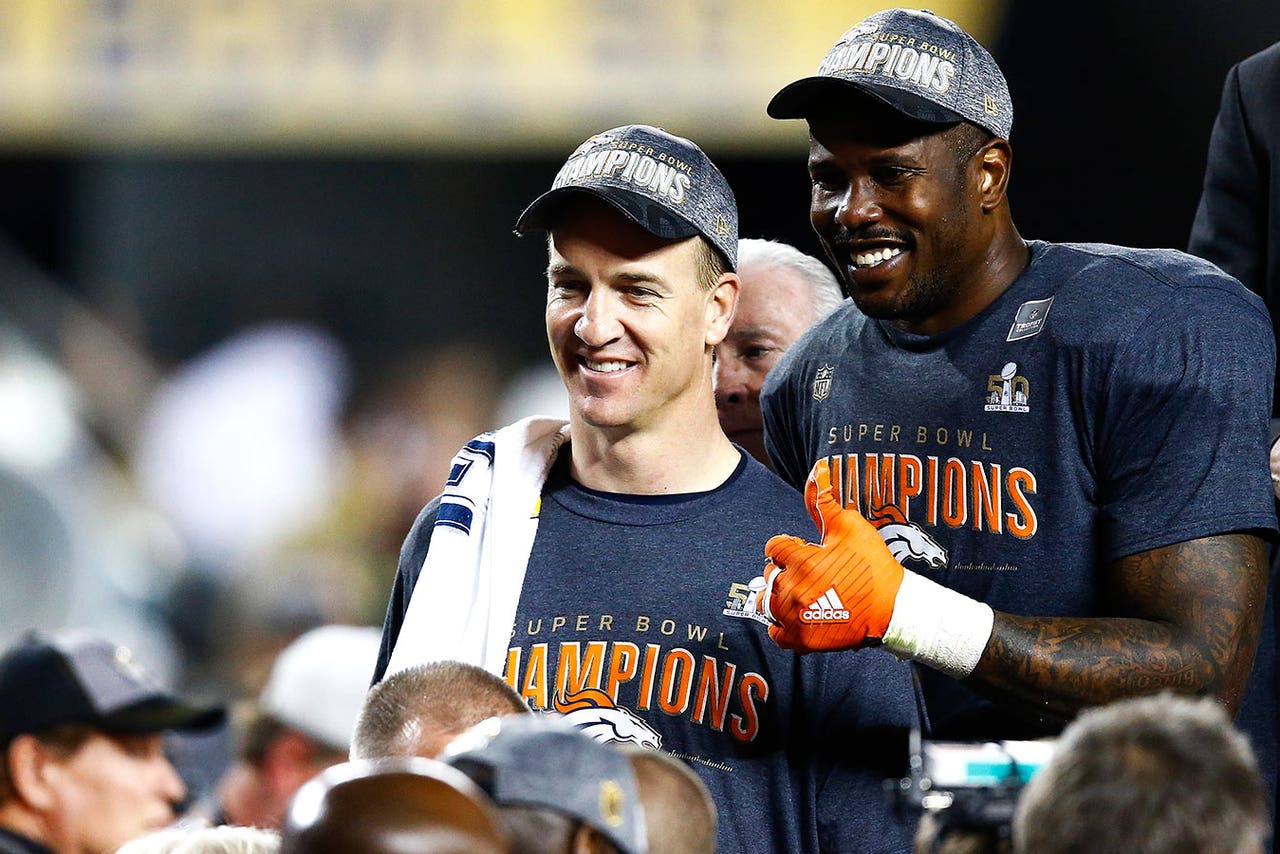 Time waits for no man in the NFL – even a future Pro Football Hall of Fame selection.
Peyton Manning may not be prepared to announce whether he is playing in 2016, but the Denver Broncos have already made up their minds. As reported Saturday night by FOXSports.com, the Broncos are proceeding with contract negotiations with other players without counting Manning and his $19 million salary on their books for salary cap purposes.
So what happens next?
Manning himself may eliminate any suspense by simply retiring. The Denver Post reported that Manning will make that announcement later this week and that playing for another team for one more season is "implausible."
This would be the best-case (i.e. least messy) scenario for the Broncos, which are ready to move in a different direction at the position with Brock Osweiler. Denver is trying to re-sign Osweiler before the March 9 start of the free-agent signing period. To get that accomplished, the Broncos will need to use some of the $19 million in base salary that Manning is slated to earn in 2016. That salary also becomes guaranteed on March 9, which is why the Broncos can't wait much longer for a decision.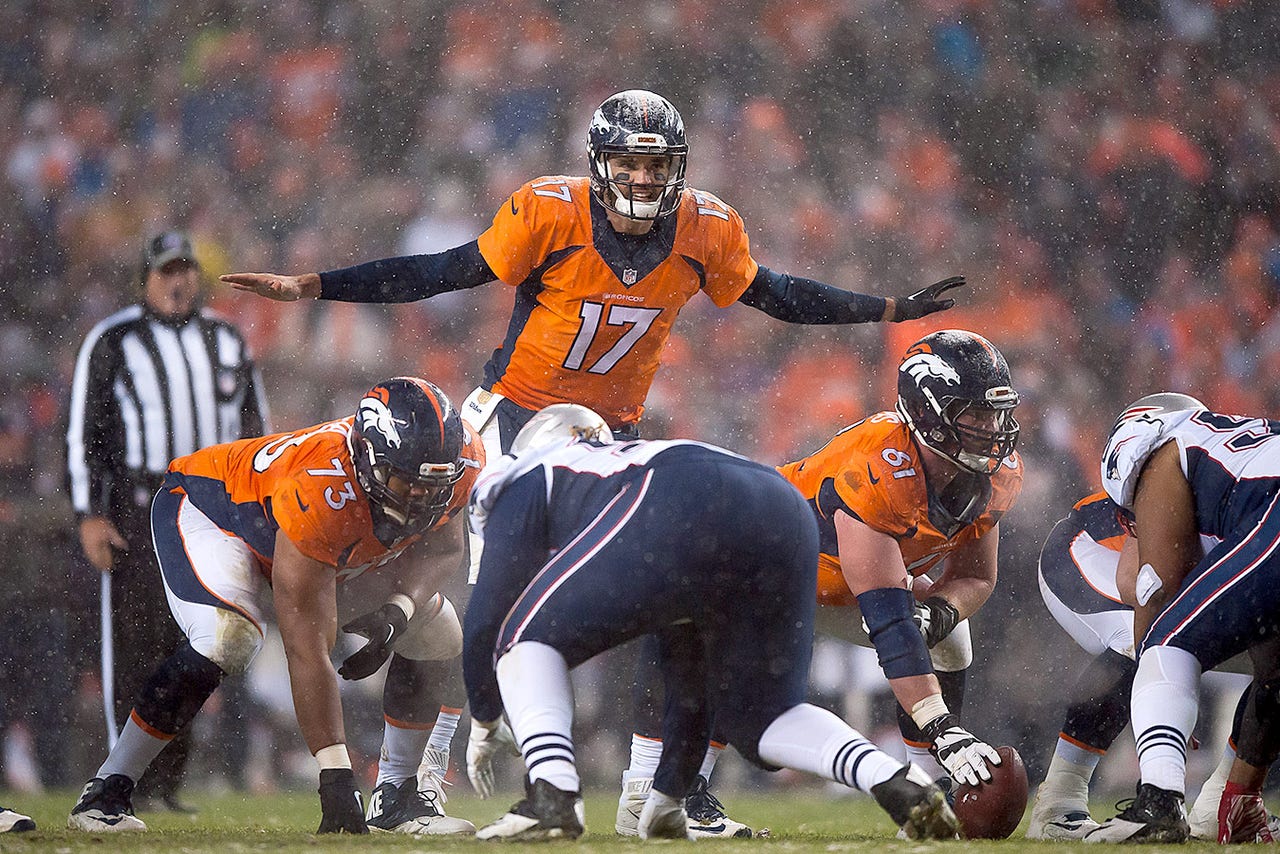 The Broncos must make sure Brock Osweiler doesn't leave as a free agent.

Osweiler isn't the only player the Broncos have targeted to keep in the fold. Outside linebacker Von Miller and defensive end Malik Jackson are two other priorities that will cost a pretty penny.
A source told FOXSports.com that Miller is seeking a contract more in line with defensive tackle Ndamukong Suh's deal with the Miami Dolphins than Kansas City's Justin Houston, who became the NFL's highest-paid outside linebacker last summer with a six-year, $101 million contract that included $52.5 million guaranteed. Suh's deal is for six years at $114 million with $60 million guaranteed.
If the Broncos can't reach agreement with Miller by Tuesday, all indications are that Denver will use its franchise tag to keep the Super Bowl 50 MVP off the free-agent market. The Denver Post reported that it will be the exclusive tag, which yields a one-year salary of $14.04 million and prevents Miller from signing an offer sheet elsewhere.
Jackson has his hand out as well. The Chicago Tribune reported last week that he is seeking a deal averaging $12 million a season, which would make him one of the NFL's richest 3-4 defensive ends. The Broncos were offering in the $10 million range, 9News in Denver reported.
Broncos executive John Elway said Jackson is a candidate for the franchise tag if Miller can be re-signed by Tuesday, which is the deadline for teams to use that designation.
Manning himself could command a big salary if he wanted to hit the free-agent market. His shortcomings at age 39 are well documented, but he's still a better short-term option at quarterback than what the Los Angeles Rams and Houston Texans have at the moment. Both of those teams would be the most viable landing spots for Manning because they are viable playoff contenders for the 2016 season.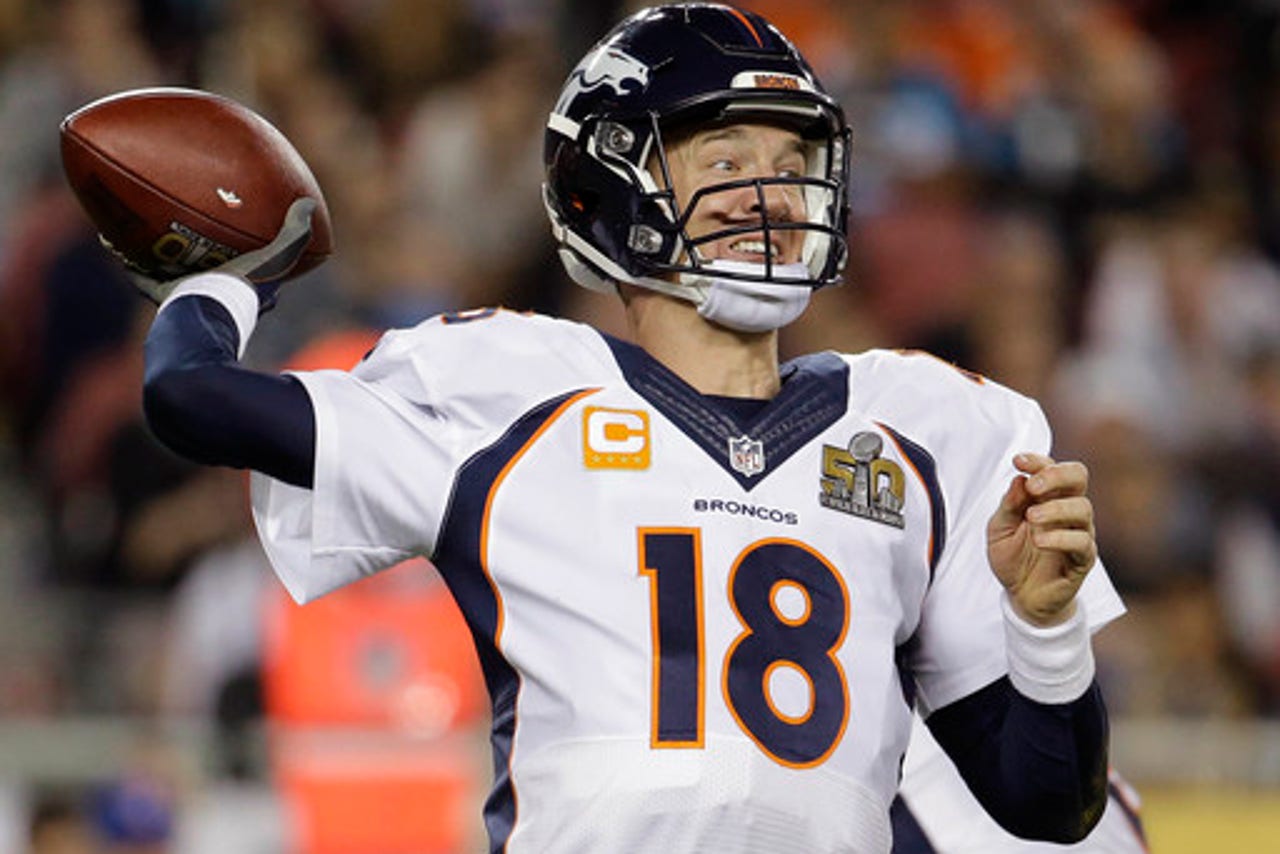 A couple teams might want Peyton Manning under center, but the Broncos aren't one of them -- no matter what happens with Osweiler.

The Rams, Texans and other quarterback-deficient teams also could become flies in the ointment for the Broncos if they want to offer Osweiler a mega-sized deal under the belief that he will become a franchise passer as a full-time starter. Elway told Profootballtalk.com that he was seeking to strike a "middle-class" contract with Osweiler, which would fall more in line with a base salary in the $12 million to $14 million dollar range than the nearly $20 million it would cost to use the franchise tag.
Losing Osweiler would hurt Denver's chances of repeating as Super Bowl champions. After three-plus seasons as Manning's backup, Osweiler showed promise in his first seven career starts before ceding the position back to Manning. There isn't a viable replacement on the roster nor are the options in free agency particularly appealing.
So would the Broncos be willing to have Manning back if Osweiler left? Never say never, but it seems like the odds of Elway himself stepping back under center are better than those of Manning returning. It's just a matter now of what the Broncos will be giving Manning when saying goodbye – an elaborate retirement sendoff or a pink slip.
---
---