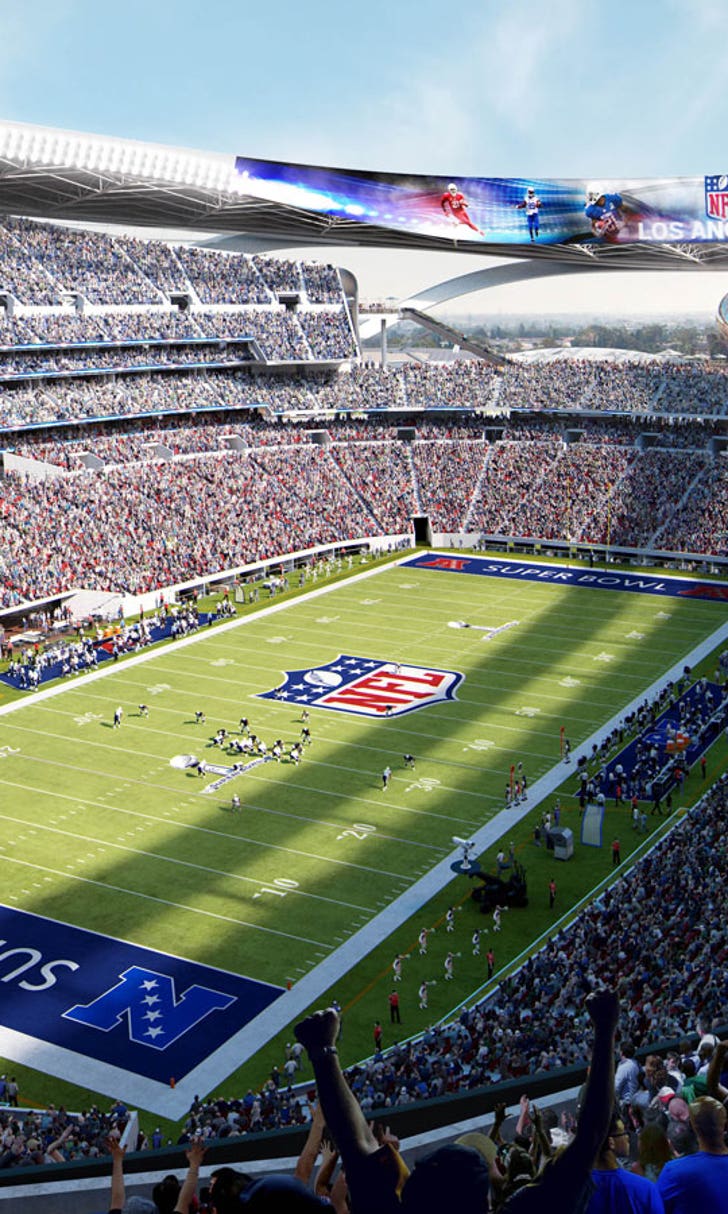 Here's every NFL team that will play a game in Los Angeles next season
BY Zack Pierce • January 12, 2016
The Rams won the non-Powerball lottery on Tuesday as NFL owners voted to relocate them to Los Angeles for the 2016 season.
That's brutal news for St. Louis, but it's great news for the L.A.-based fans of the Rams and for the massive number of football-loving transplants who live in Los Angeles but root for far-flung teams. Prior to now, the only option for those people was to make the trek down to San Diego on the off chance your team was playing there.
But once again there is an NFL team in L.A. and there might be a second one close behind -- as part of Tuesday's voting, the Chargers were given an option to join them. Since we already know the home and away schedules for next season, we can take a look at the complete list of teams that will play a regular-season game in Los Angeles in 2016.
LOS ANGELES RAMS: 2016 OPPONENTS
| | |
| --- | --- |
| Home games | Away games |
| Seattle Seahawks | Seattle Seahawks |
| San Francisco 49ers | San Francisco 49ers |
| Arizona Cardinals | Arizona Cardinals |
| Atlanta Falcons | New Orleans Saints |
| Carolina Panthers | Tampa Bay Buccaneers |
| Buffalo Bills | Detroit Lions |
| Miami Dolphins | New England Patriots |
| New York Giants (in London) | New York Jets |
Only seven other teams will play the Rams in Los Angeles because they lose one home game -- vs. the New York Giants -- to London next year.
If the Chargers follow suit for next season, the Chiefs, Raiders, Broncos, Jaguars, Titans, Saints, Buccaneers and Dolphins (again) would also play a game in Los Angeles.
The Rams will likely play at the Los Angeles Coliseum, home of the USC Trojans football team, until their new stadium in Inglewood is ready, probably for the 2019 season.
---
---