National Football League
National Football League
Hasty Pudding winner Chris Pratt roasted at Harvard
Published
Feb. 6, 2015 4:56 p.m. ET

CAMBRIDGE, Mass. (AP) Chris Pratt was teased about his early acting roles while being roasted Friday night at Harvard University, where he received the Hasty Pudding Man of the Year award by America's oldest undergraduate drama troupe.
Pratt walked to the stage while a band played an instrumental version of ''Everything Is Awesome,'' the central song in ''The Lego Movie,'' in which he voiced the character Emmet. He also starred in ''Guardians of the Galaxy.'' They were two of the five highest-grossing films of last year.
Zoe Rosenthal and Joshua Friedman, producers of Hasty Pudding's production of ''Oops! ... Madrid It Again!,'' teased Pratt about some of his earlier TV roles before his current gig on NBC's ''Parks and Recreation,'' such as his portrayal of Winchester ''Che'' Cook on ''The O.C.''
''Our Man of the Year played a minor character who had a major role in getting the show canceled,'' Friedman joked.
Rosenthal and Friedman also made fun of Pratt for his role in the film ''Deep In The Valley,'' saying audiences asked for refunds after watching it.
''Joke's on you: It didn't even open in theaters,'' Pratt quipped.
During a brief performance, Pratt was asked to break planks of wood with his hands and head, a reference to his character Andy Dwyer's ''Johnny Karate'' gimmick on ''Parks and Recreation.''
At the end of the roast, Pratt was presented with the traditional golden Pudding Pot. He called his day in Cambridge ''truly remarkable'' and thanked the crowd, then shared with the audience that he owned a Harvard sweatshirt in fifth grade.
''I only could have owned that at the time if it was for sale at Kmart for $5 or less,'' he said. ''So I would say you've come a long way, Harvard.''
At a news conference after the ceremony, Pratt responded to rumors that he may be playing Indiana Jones in a future movie, saying he knows as much as anyone else about the rumors, but that it would be an ''awesome opportunity'' to play the iconic character.
Earlier in the day, Pratt visited Christopher's Haven, a Boston home for children fighting cancer.
He showed up dressed as Star-Lord, his ''Guardians of the Galaxy'' character, to make good on a Super Bowl bet. Pratt, a Seattle Seahawks fan, lost the bet with fellow Marvel superhero Chris Evans, a New England Patriots fan who plays Captain America.
Pratt said at the news conference that he enjoyed his time cheering on his favorite team, even though Seattle lost to New England in dramatic fashion.
''I'm a big fan of Russell Wilson,'' said Pratt, referring to the Seahawks' quarterback. ''He's a great leader.''
---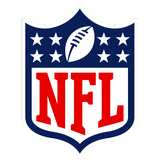 Get more from National Football League
Follow your favorites to get information about games, news and more
---