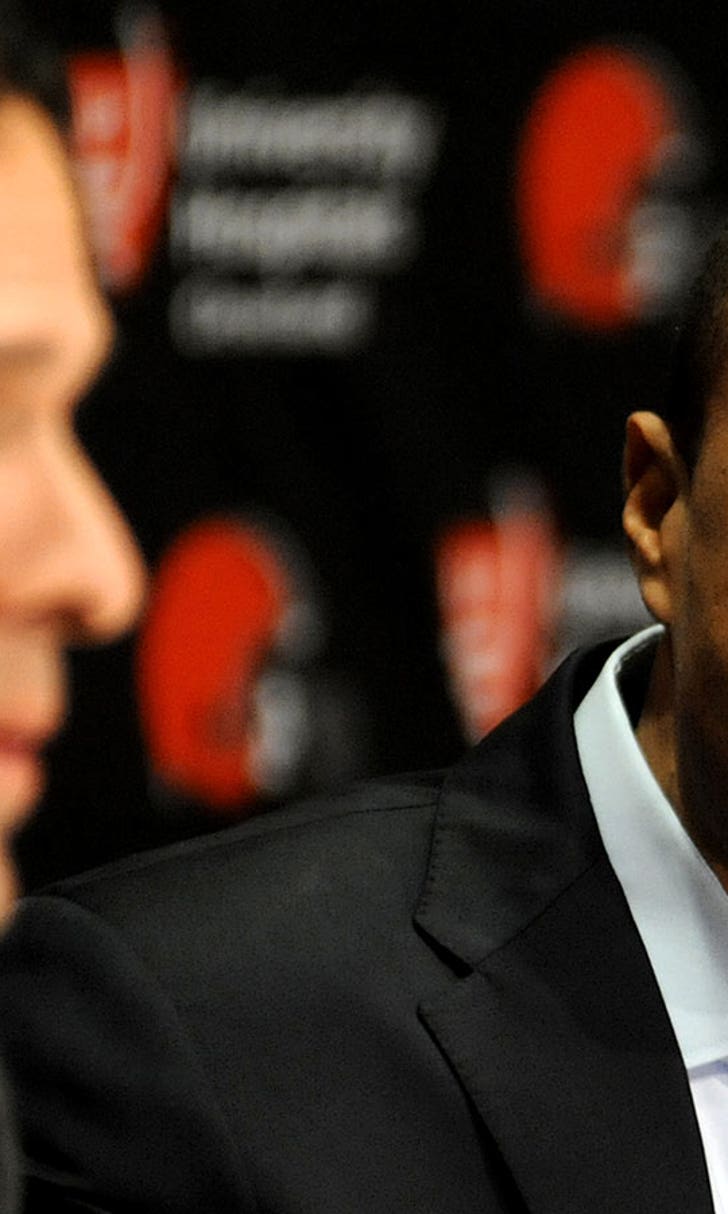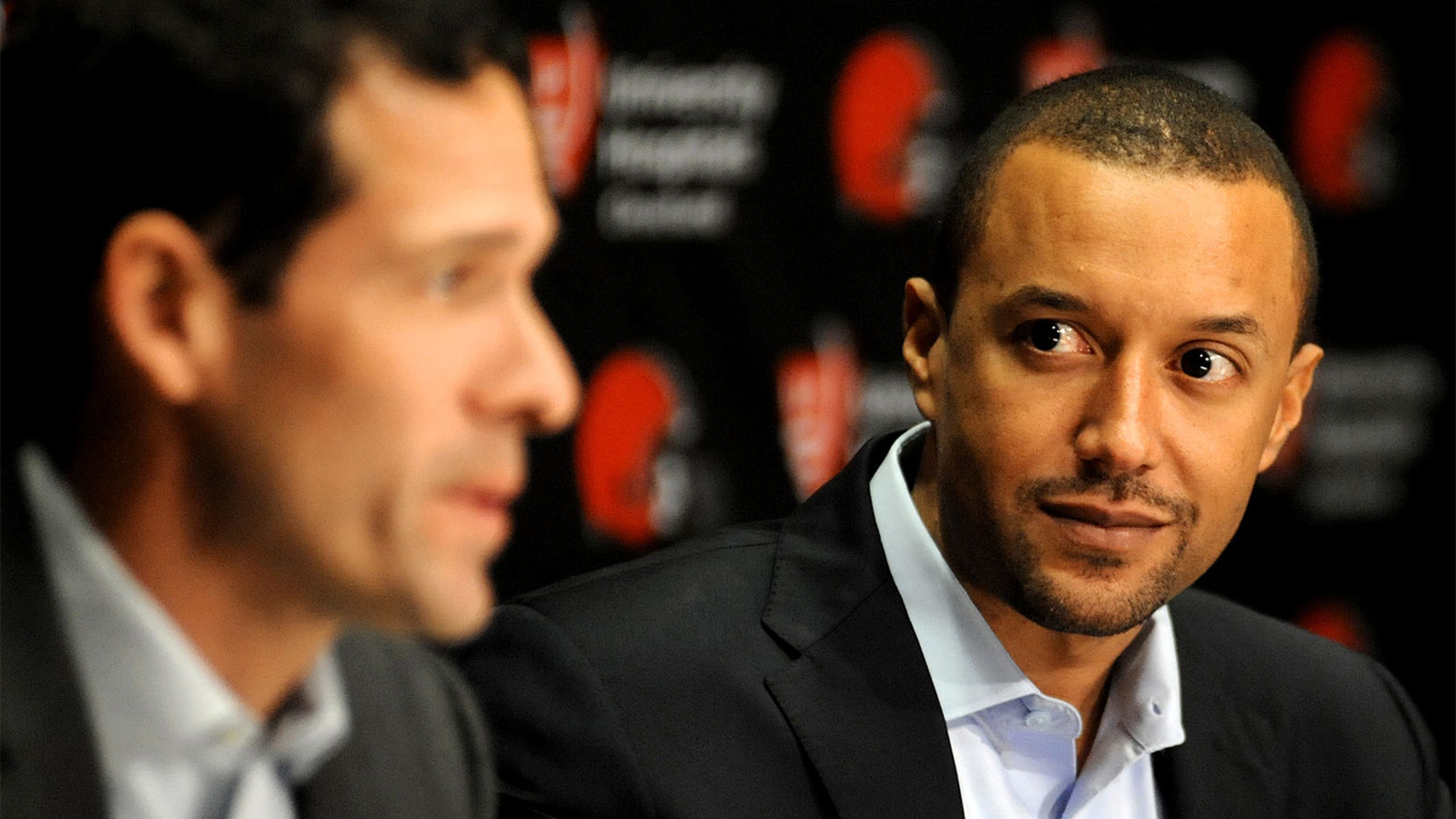 Harvard triumvirate now running the show in Cleveland
BY foxsports • January 28, 2016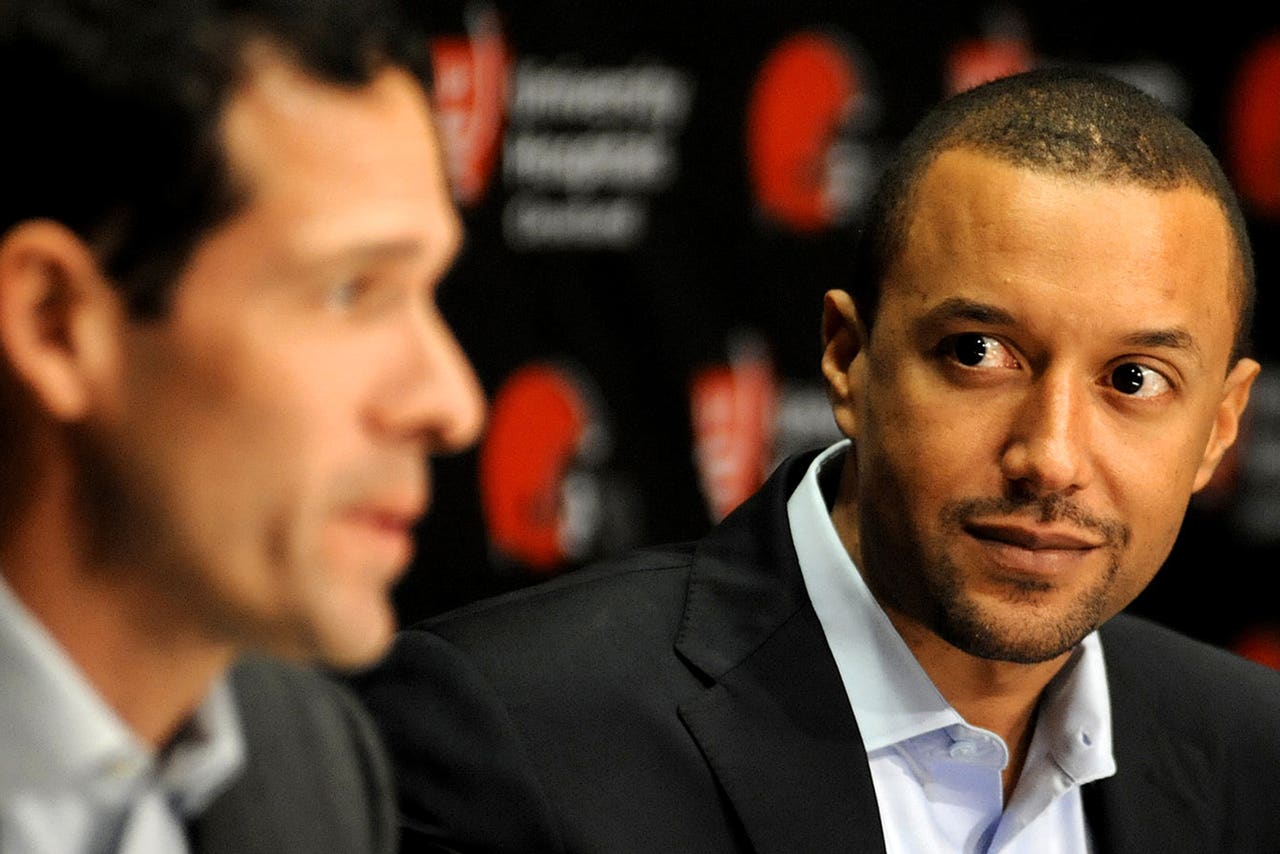 If IQ points translated into victories, the Cleveland Browns may be the best team in the NFL next season. That's because the front office just added another Harvard alum to its brain trust in 28-year-old Andrew Berry, the team's new vice president of personnel.
Berry, coming off seven years with the Colts, joins de facto general manager Sashi Brown and new chief strategy office Paul DePodesta to form a Harvard triumvirate of sorts. Berry's hiring isn't nearly as outside of the box as DePodesta's, who arrived from the New York Mets without any NFL experience. 
Berry entered the league in 2009 fresh out of college, turning down an offer from investment banking giant Goldman Sachs to join the Colts' scouting department. He was a three-time First-Team All-Ivy League cornerback, and according to his coach Tim Murphy, an NFL general manager in the making, per The Harvard Crimson in 2009.
"Andrew's really special. For my two cents, he'll be running an NFL team in 15 years. At 37 years old, he'll be running an NFL franchise. I have no question."
Berry is way ahead of his old coach's schedule despite being a relative unknown to the NFL public, but his former boss in Indianapolis, Hall of Fame general manager Bill Polian, says he's earned his stripes. 
"Andrew Berry is one of the brightest young men we ever had the pleasure of working with," Polian said in a statement to the Browns. "He came to us very early in his career and very soon we realized he was on a fast track. I am not surprised the Browns hired him for this very important position. I assure you he has both the capacity and the will to do an outstanding job. The Browns have made, in my humble opinion, a great hire."
Brown will still have the ultimate say on the roster, but the Browns certainly have a front office like no other. It's an interesting approach for owner Jimmy Haslam to take, but the way things have panned out since he purchased the team in 2012, it's probably worth a shot. 
---
---