National Football League
National Football League
Harbaugh's bond pushing 49ers sky high
Published
Jan. 16, 2012 12:00 a.m. ET

Being onboard with the San Francisco 49ers this season required that you buy in to a tall order: You had to believe.
This required that first-year head coach Jim Harbaugh and the 2005 No. 1 overall draft pick who'd gone bust, Alex Smith, have uncompromised faith in each other.
No problem. "He's authentic," Smith said. "He's an honest coach, and he coaches everybody the same way, no matter who you are."
Their bond and its foundation of trust quickly spread throughout the roster, and team leaders such as tight end Vernon Davis, running back Frank Gore, left tackle Joe Staley, linebacker Patrick Willis and defensive tackle Justin Smith got right in line to inspire others. The confidence mushroomed, remarkable success followed and now, the unimaginable stands before them.
An NFC Championship Game at Candlestick Park on Sunday against another unlikely participant, the New York Giants, might seem surreal to many who saw this franchise founder in disarray the past nine mediocre seasons.
But this next roadblock before Super Bowl XLVI is very tangible for a 49ers team that advanced in the divisional round Saturday with a stunning 36-32 victory over the supercharged Saints. They duked it out in a virtual video game that featured four lead changes in the final four minutes and five turnovers forced by the 49ers' defense and special teams.
San Francisco is built to play working-man's football under Harbaugh's exceedingly intense yet nurturing guidance, and this NFC title challenge becomes just another day to punch in and find a place on the assembly line.
"We're still playing. That's what it means. It feels great," said Smith, who completed 5 of 7 passes (one was a clock-killing spike) for 85 yards on the winning touchdown drive, capping it with a 14-yard scoring strike to Davis with 9 seconds left that doomed the Saints. "We've got another week of work and I don't want this to end. I don't think anyone does in that locker room because it's been such a great year.
"Such a great group of guys, coaches and players. I think we love coming to work every day; I know I do. And we'll get one more week at least. I'm loving it."
Harbaugh, who embraced the rush of big games in his 15 seasons as an NFL quarterback, tossed the admiration right back to his players on Saturday, and nothing about his praise was disingenuous. It was raw and it was sincere, just like the man explaining how much more meaningful a playoff win is to him as a coach rather than as a player.
"Yeah, I would say it does. It means more. It means that these guys are my heroes, these players," Harbaugh said, almost breathlessly. "I grew up dreaming of being an athlete. Wanted to be an athlete. Those guys that were athletes were my heroes. Pretty much burnt up my childhood days thinking about that.
"That time's past me by now, but my heroes are still these athletes. Our guys and the way they play. I'm just really proud of them."
It's been 14 years since the 49ers last played for a conference title, a 23-10 defeat at the hands of the Green Bay Packers on Jan. 11, 1998. Their decaying ball park at Candlestick Point, soon to be replaced by a state-of-the-art field in Santa Clara 41 miles south, has been witness to so many iconic 49ers moments: Joe Montana to Dwight Clark, Steve Young to Terrell Owens, the epic performances of Jerry Rice, Ronnie Lott, Roger Craig and assorted other franchise legends.
So was it any wonder on a glorious, sun-soaked divisional game Saturday that Montana, Young and Rice jerseys were on the backs of more 49ers fans than Smith, Gore or Davis?
These 49ers may still have some folks to win over, but they don't have to prove anything to themselves.
They earned every bit of this opportunity and so did the Giants, the fourth-seeded team in the NFC that trounced the top-seeded Green Bay Packers 37-20 on Sunday at Lambeau Field.
The Giants' script was similar — force turnovers, capitalize on them, limit your own mistakes.
"We're a dangerous team," said Giants coach Tom Coughlin, who defied his critics and maintained his balance on his tightrope-walk of a gig in New York yet again. "I like where we are and how we're playing."
Getting this game at home means the 49ers owe a measure of gratitude to their next opponent; had the Giants lost, San Francisco would be finalizing travel plans for Green Bay.
"It's great. It's a lot better than traveling to Wisconsin, so we'll take that any day," said 49ers cornerback Carlos Rogers, who will be entrusted with stopping Giants playmaker Victor Cruz, who had 1,536 receiving yards in 2011.
This is the second time this season the 49ers and Giants will do battle. Justin Smith, the 49ers' all-purpose defensive line star, knocked down an Eli Manning fourth-down pass in the final minute to salvage a 27-20 victory in November.
That loss sent the Giants reeling, and they dropped four in a row before resurrecting themselves for this playoff run. The 49ers see the rematch as an advantage that favors them.
"More important, we're playing a team that we already faced, so it's not as hard as preparing for another team we haven't faced yet," Rogers said Sunday night.
"It's a relief. The traveling is a big thing. We're getting a home game, facing them in front of our fans. We're familiar with the team. The team has gotten better since we played them. This team always sparks late in the season when it counts — November, December and into the bowl season. We're still going to have our work cut out, and we still have a lot of work to do."
On the NFC championship stage, the Giants have the historical edge. They are 4-0 all-time in NFC title bouts, among them a memorable 15-13 victory over the then-two-time reigning champion 49ers on Jan. 20, 1991.
A fumble by Roger Craig with just over two minutes remaining set up Matt Bahr's winning field goal in that heartbreaker for 49ers' fans.
The 49ers are 5-7 all time in NFC championship contests, but they are intent on following Harbaugh's season-long mantra: They will believe.
"One thing about the team all year long is we don't quit. We're not afraid of any situation," said Willis, the gifted All-Pro and the team's emotional rock.
"Regardless of how bad it looks, or how crazy it looks, we still believe that we have a chance to win. When all odds are against us, we still find a way to win."
 
---
---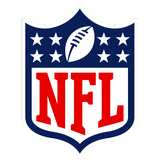 Get more from National Football League
Follow your favorites to get information about games, news and more
---