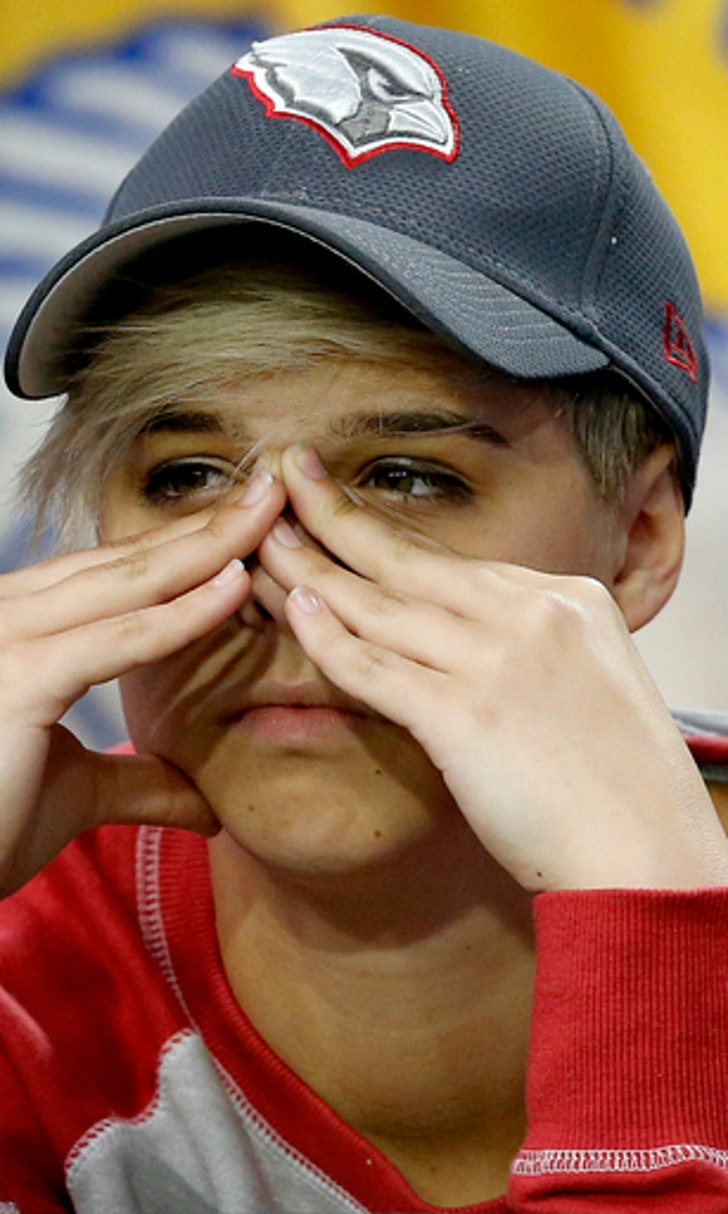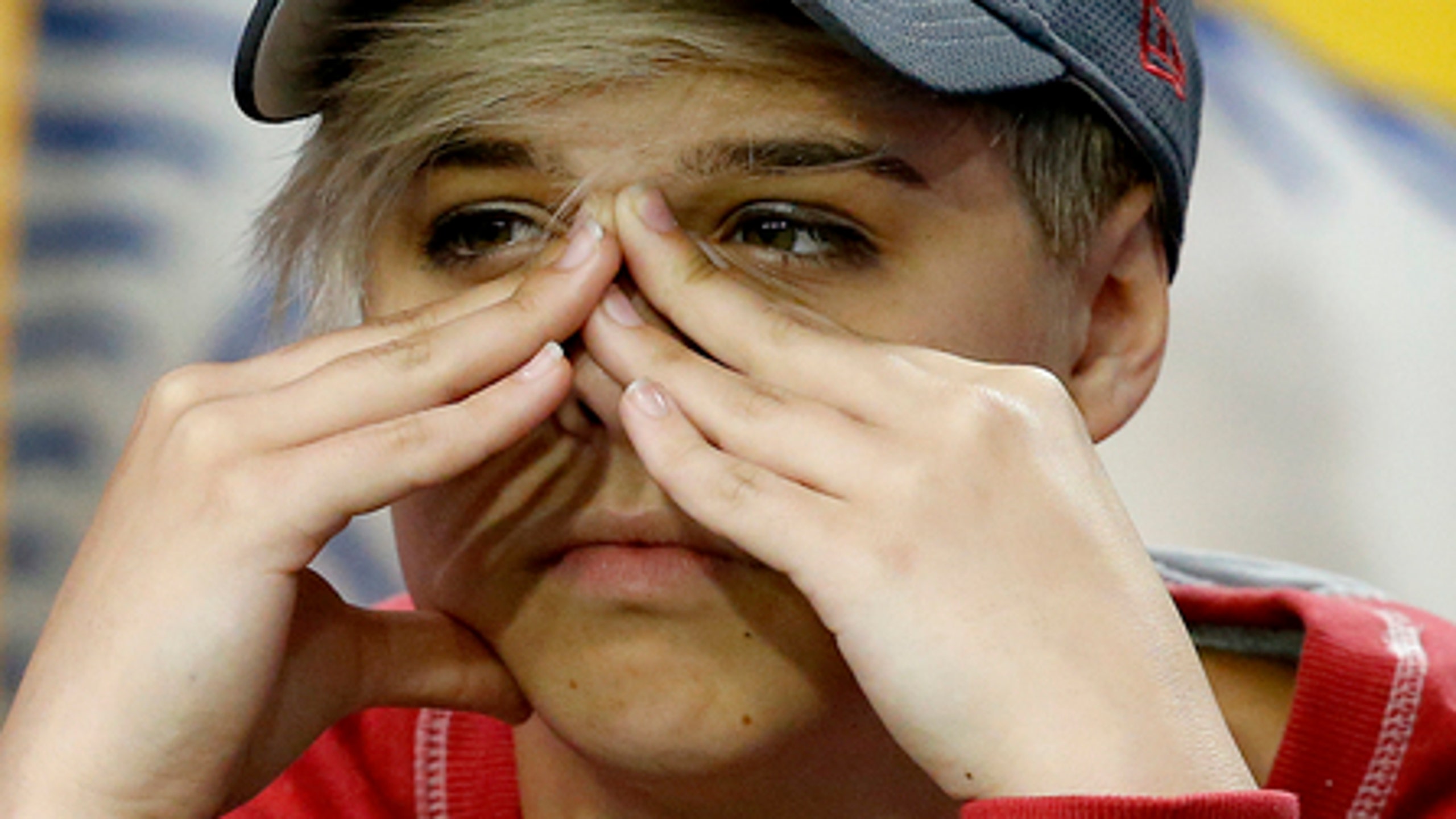 Happy Rams head home, disappointed Cardinals move on
BY foxsports • October 3, 2016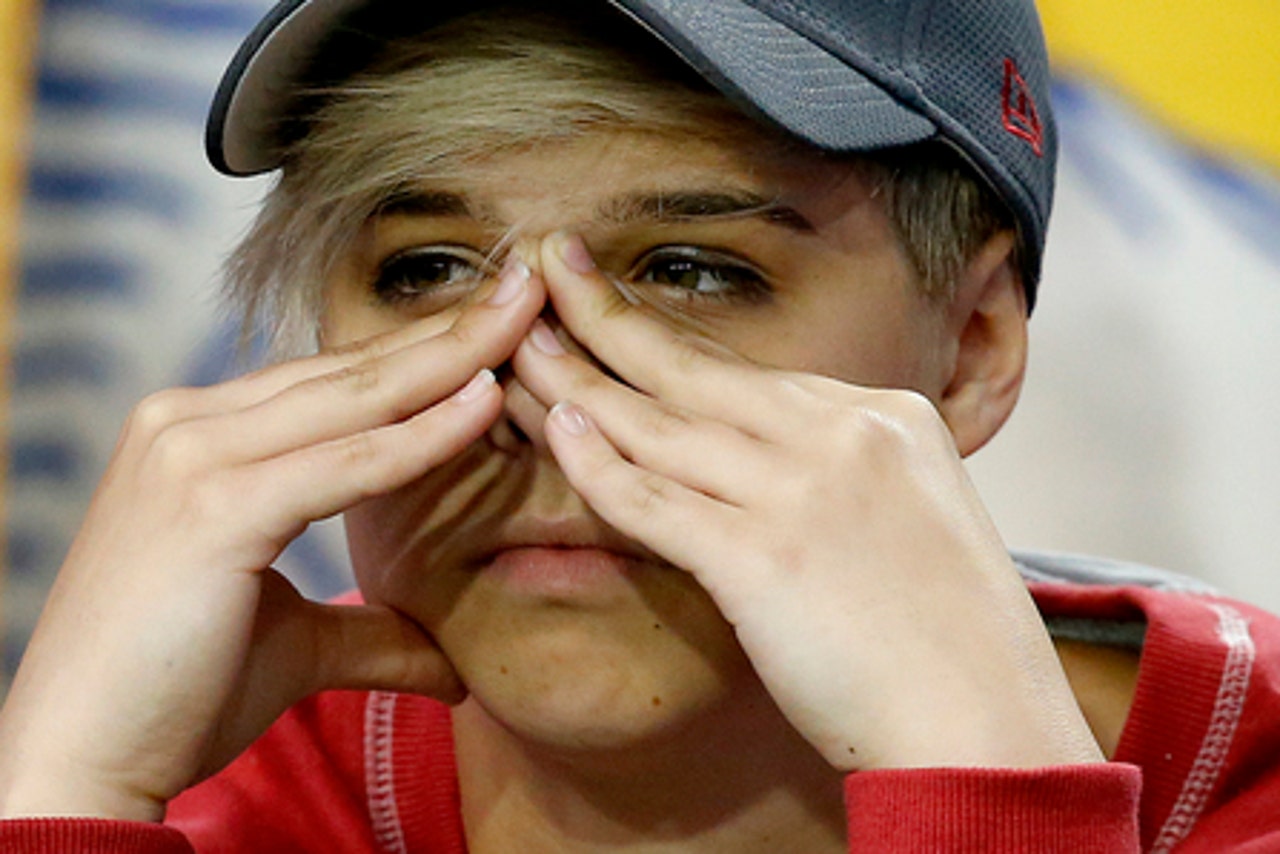 GLENDALE, Ariz. (AP) The Los Angeles Rams return home after two straight road wins, the latest a comeback victory in the desert.
The Arizona Cardinals move on from their latest disappointing defeat with a short week of practice and without starting quarterback Carson Palmer.
The Rams improved to 3-1 with their 17-13 victory over the Cardinals on Sunday, their best start since 2006, when they won four of their first five.
After playing three of their first four games on the road, they go back to Los Angeles tied with Seattle for first in the NFC West.
''It's huge,'' Rams coach Jeff Fisher said. ''We're going home. We get the chance to play in front of our fans, seems like it's been forever.''
Tavon Austin's 47-yard punt return set up Case Keenum's 4-yard touchdown pass to Brian Quick for what proved to be the winning score with 2:36 to play.
''We really felt like we were going to get a punt return at some point during the game,'' Fisher said, ''and we got it.''
Next up for Los Angeles is a home game against Buffalo.
''I think the Coliseum will be rocking,'' Keenum said.
The Cardinals (1-3) have already lost as many games as they did all of last season. Now Palmer almost certainly won't be available after his head slammed to the turf on a sack by Aaron Donald late in Sunday's game. Palmer was in the concussion protocol, and coach Bruce Arians doubted if there's any way the quarterback would be ready for Thursday night's game at San Francisco.
''Probably not,'' Arians said. ''We'll be very, very careful with this injury. It is not like a sore wrist or a sore shoulder.''
Here are some things to consider from Los Angeles' victory over the Cardinals.
QUICK SUCCESS: Quick caught just 10 passes for 102 yards last season and there was some question as to whether the Rams would stick with the wide receiver.
Fisher said Quick has shown development in practice.
''You can see it. He really has had a really solid couple of weeks on the practice field making those kind of plays,'' Fisher said. ''In Brian's case, the game has started to slow down for him, Now you can just go and make those plays.''
Keenum praised Quick's work.
''He has really good ball skills,'' Keenum said, ''so it's fun to throw him the football.''
Quick also scored the first Rams' TD, a 65-yard pass play in the first quarter.
LOSING THE CLOSE ONES: The Cardinals' home losses have come down to the wire.
In the season-opening loss to New England, Arizona missed what would have been a winning 47-yard field goal in the final seconds. On Sunday, it was the long punt return.
'' We made a living winning close games for a long time,'' Arians said, ''and this year, right now, we are not making the plays to win them, and that is the difference this season.''
CASE IN POINT: Nobody seems to doubt the decision to start Keenum ahead of No. 1 pick Jared Goff anymore.
''As you can tell by my voice, I'm pretty tired,'' Keenum said. ''Anytime you go fight like that, and I think we fought in all phases, every phase had a big part in the win. Anytime you fight like that and come out victorious, it feels really sweet.''
Fisher said Keenum and Goff root for each other.
''Case is not looking over his shoulder,'' Fisher said. ''He's winning games.''
BROWN'S BREAKOUT: Arizona wide receiver John Brown had gotten off to a slow start after missing most of the preseason with a concussion. He had eight catches in the first three games.
But on Sunday, Brown caught 10 passes for 144 yards.
''I feel good,'' he said. ''The receiving coach comes to me like, `We're trying to put the ball in your hands. We need you to do this and do that.' It just made me push harder to get back where I want to be.''
STANTON TIME: The Cardinals got the ball twice after Palmer was hurt but weren't able to do much with it.
Backup Drew Stanton threw two interceptions, the last on a Hail Mary on the game's final play.
Now the team will turn to Stanton to try to get a victory in San Francisco.
''It's unfortunate we're coming off a short week,'' Stanton said, ''but that's the way the league's built. You have to be able to go in and, especially somebody in my role, you have to be able to go in there and have success, and that didn't happen today.''
---
Online: AP NFL website: www.pro32.ap.org and AP NFL Twitter feed: www.twitter.com/AP-NFL.
---
---