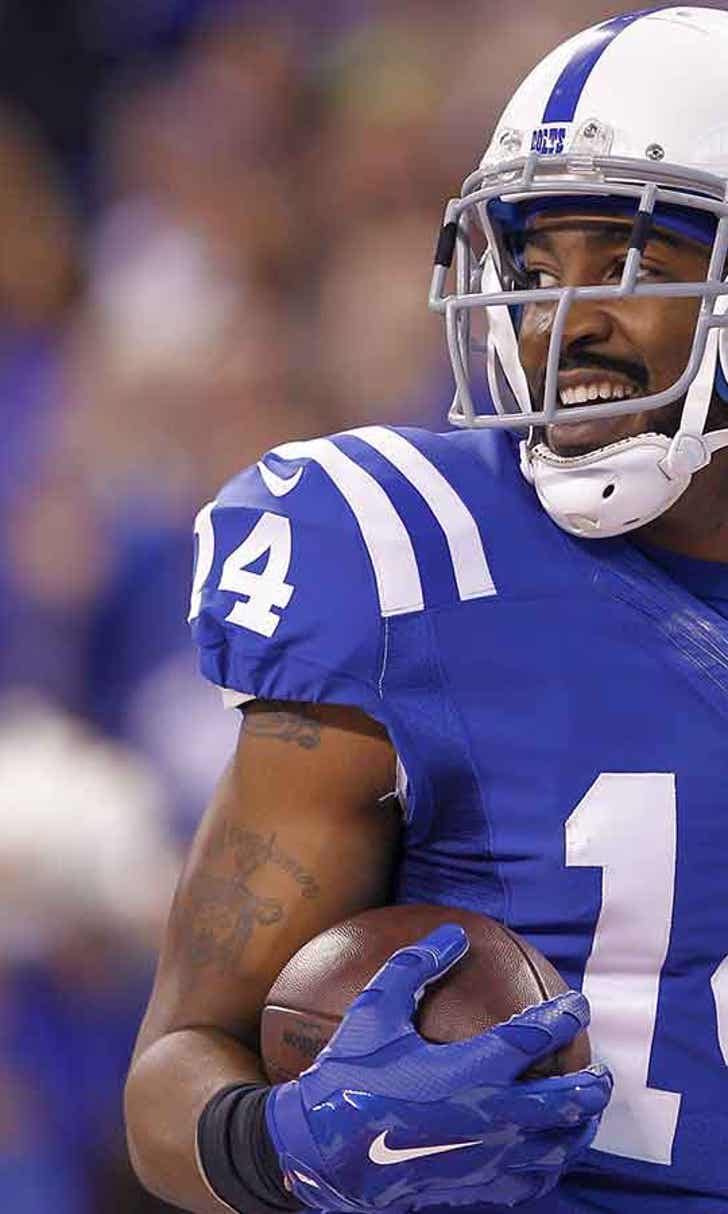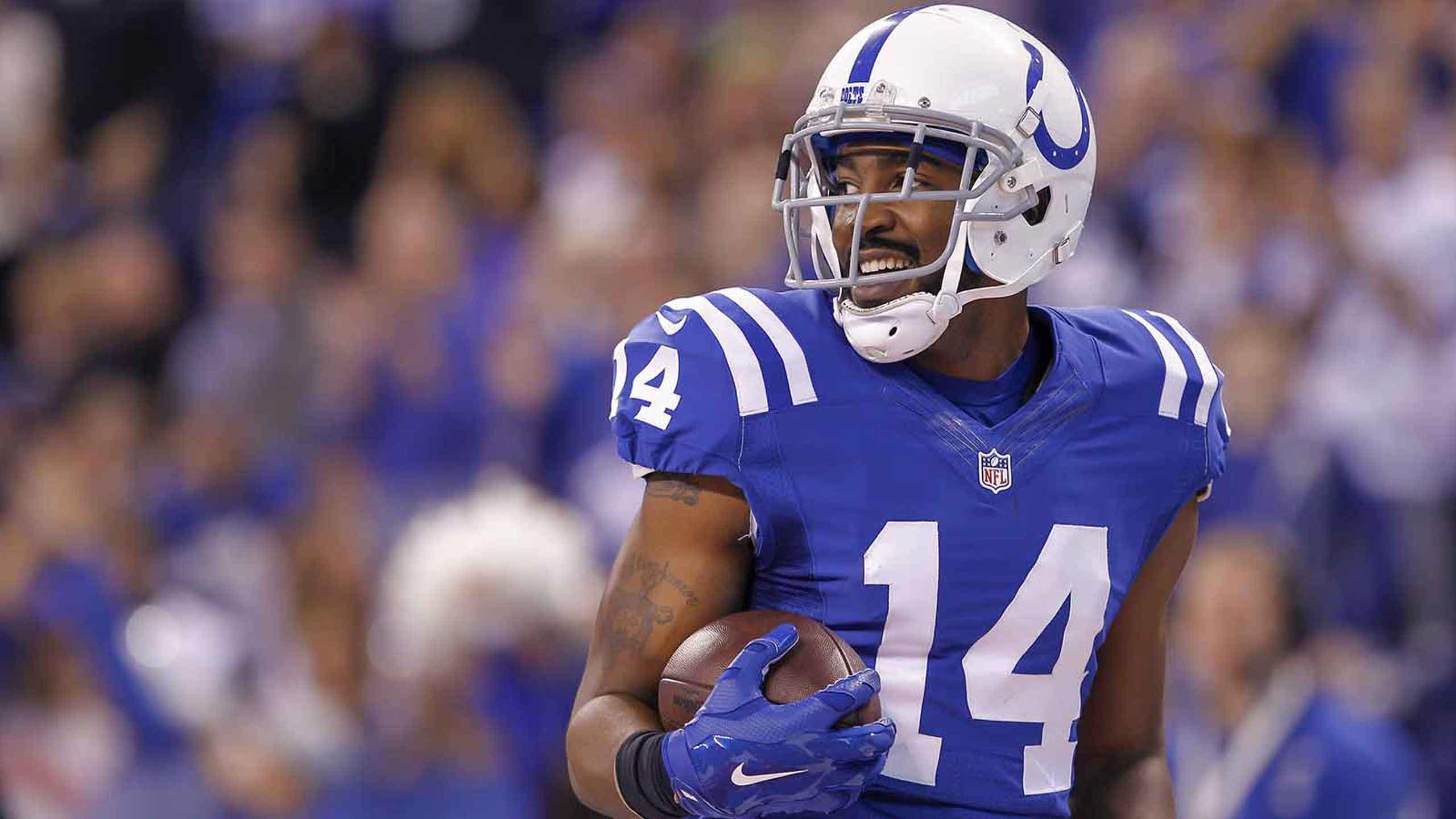 Hakeem Nicks ready to make most of his next fresh start
BY Mike Garafolo • April 9, 2015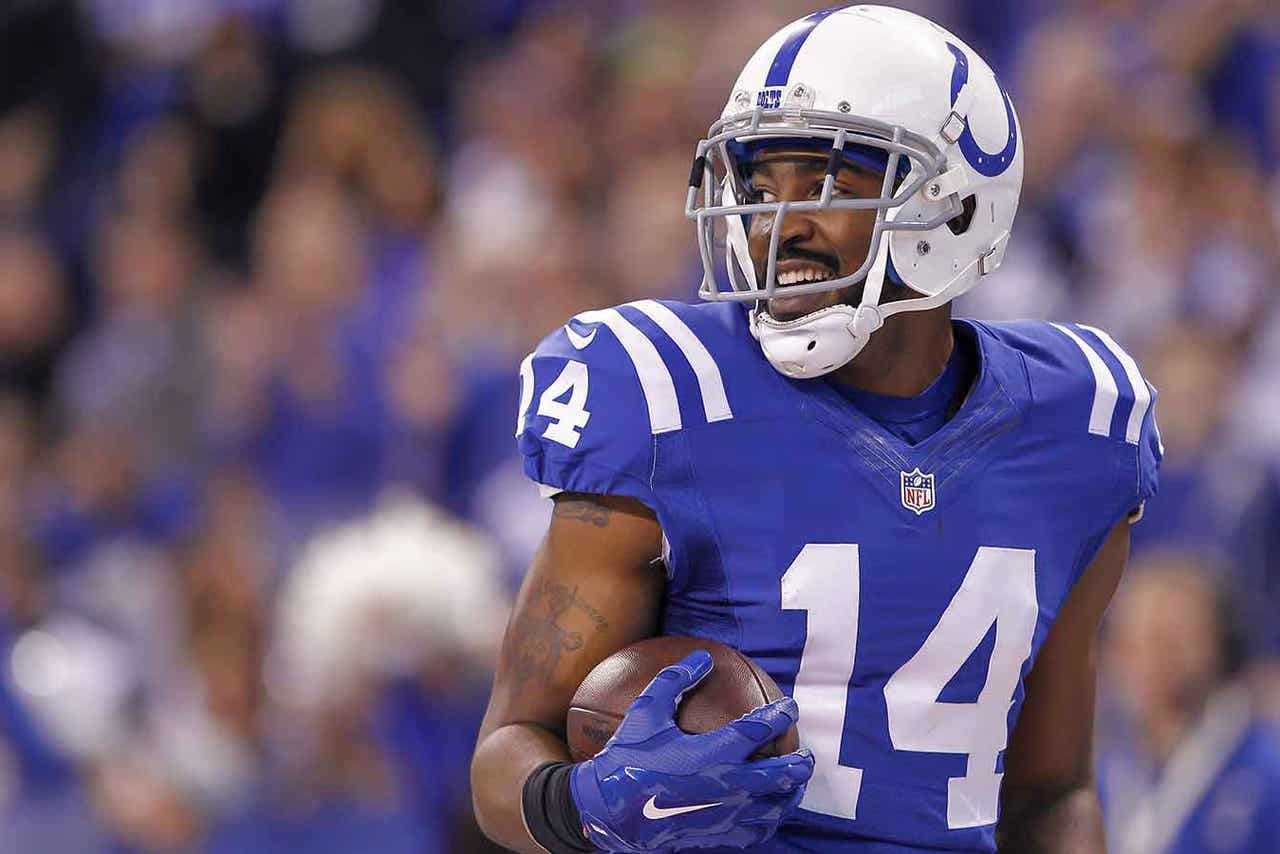 The way Hakeem Nicks sees it, everything worked out perfectly for his NFL career to get off to a fast start.
A first-round pick in 2009, he went to the New York Giants, who badly needed a No. 1 wide receiver to replace the recently released Plaxico Burress. Nicks thrived in then-offensive coordinator Kevin Gilbride's downfield passing attack, which emphasized the role of an "X" receiver who could create separation the way Nicks could. Nicks was motivated, clicked well with quarterback Eli Manning and thrived on the success of the team, all the way to a Super Bowl championship in his third NFL season.
In the three seasons since, Nicks' production has fallen off. Last year with the Indianapolis Colts, he had 38 catches and four touchdowns in more of a complementary role than he once played with the Giants.
Nicks is now at a crossroads in his career. He's 27, which means he has time before his skills decline. He also says he's as healthy as he's been in a while after allowing nagging foot and knee injuries to heal. But he's unsigned one month into free agency, which makes him arguably the most intriguing player left on the market -- a former top receiver with tread left on his tires despite the lack of recent production.
"I'm nowhere near finished, man, and I want to prove that to the world and everybody," Nicks told FOX Sports in a phone interview this week. "That's definitely my mentality, but I don't even want to talk about it. I feel like I got into that situation last year talking about it. I'm about to just go out there and prove it.
"I can't even describe the feeling to you. It's like a burning sensation inside of me. I just want to be the best. I know I have to work hard at it; it's something that's in me. It's just in me and takes over me."
Nicks readily admits he lost that feeling at some point, on account of a few factors.
The first was a broken foot he suffered during organized team activities in May 2012. Nicks underwent surgery and was back for the opener but then missed three games early in the season with a knee injury. Nicks said his foot wasn't 100 percent and bothered him throughout the year.
The following offseason, Nicks didn't participate in team workouts or OTAs. He stayed away until mandatory minicamp, leaving some to believe it was a contract dispute. Though Nicks denied that was the case, he was entering the final season of his deal and saw Victor Cruz get a five-year, $43 million deal in June. Nicks later said the Giants held discussions with his agent but never made him a formal offer.
Nicks admits now he let the injuries and contract situation get to him.
"I think that's a fair judgment," he said. "I won a Super Bowl at 23. The business side of things, I didn't handle things the right way on my end. I can say that much. Being young and not having the proper understanding of things, that's what I needed to go through to get to that understanding. I feel like I'm at a better place. I understand the game, I understand the business, and I'm a better person overall because of it."
Nicks visited the San Francisco 49ers recently. His agent, Peter Schaffer, said Nicks has a few visits lined up but wouldn't reveal the teams just yet.
It doesn't appear a return to Indy is likely, though Nicks has no regrets about his year there and believes his performance was better than his production indicated.
"If you actually look at the film, you'll see I had my burst back last year. I got everything back," he said. "For two years, when I was coming off the broke foot and PCL (sprain) in the knee, it took some time to get back. But last year, if you put the film on, you'll see I was beating guys off the line of scrimmage, beating guys downfield in my routes."
That's the way he was during his time with the Giants. It was only three years ago he compiled 28 catches for 444 yards and four touchdowns in four postseason games on the way to the Super Bowl, including a Hail Mary touchdown grab to cap a monster first half against the Green Bay Packers in a Divisional Round upset at Lambeau Field.
Nicks claims he has a desire to be that kind of player once again. And with a second child on the way -- a son, a little more than six years after the birth of his daughter -- he says there's a renewed motivation to provide for his family.
"Playing last year definitely made that hunger come back. Sometimes, you have to get back to that hunger sensation," he said. "It feels good to be hungry like this again, to be honest with you. Just to be hungry and have that sensation where you feel like it's time to get it now. I like that feeling."
---
---