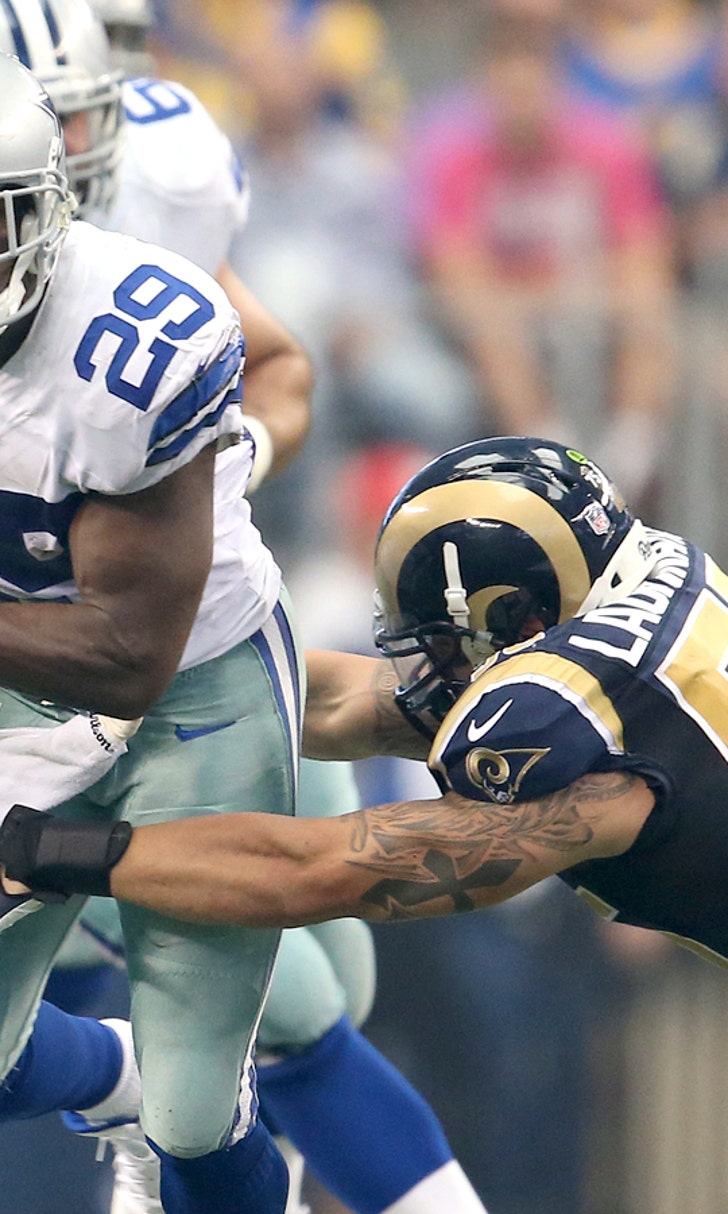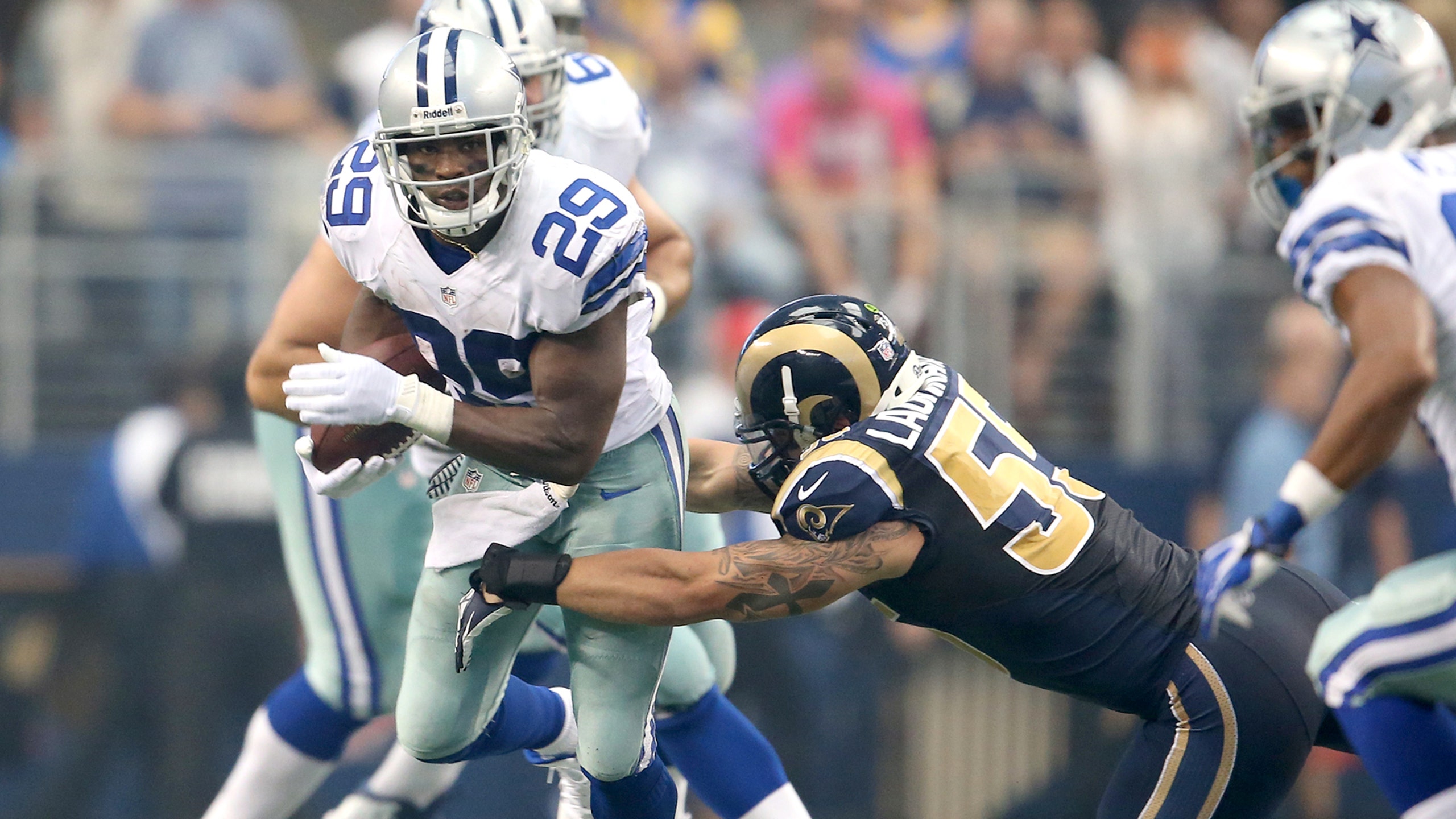 Ground game starts catching up
BY foxsports • September 23, 2013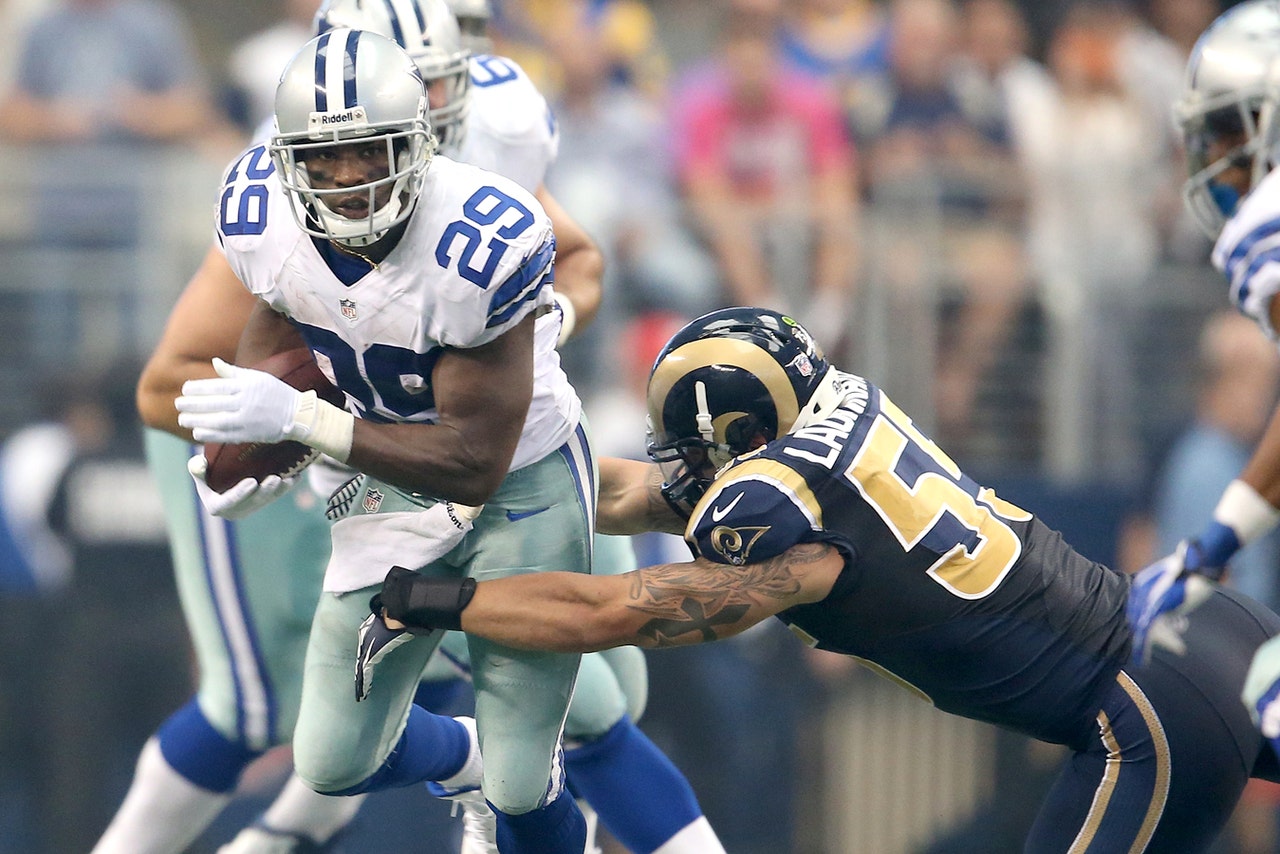 Weeks 1 and 2 featured an explosion of passing yards that has never been seen before in the history of the NFL. The 8,710 passing yards in Week 1 followed by the 8,691 in Week 2, were good for the best and second-best passing numbers of all time, setting the per-game record through the first two weeks at 271.9.
In doing so, there were 23 separate 300-yard passing performances, which tied an NFL record, and the 111 touchdown passes broke the previous record of 108 in 2011.
Just like the passing numbers, the rushing numbers were setting records as well -- but for all-time lows. Heading into Week 3, teams were gaining an average of 98.5 rushing yards per game, the worst since 1960. For comparison purposes, 1993 was the only other year that the league average was below 100 yards per game at 99.4.
So what could we extrapolate from these record-setting numbers heading into Week 3? Apparently, not a thing.
Sure, Week 3 featured some impressive passing statistics like Ben Roethlisberger's 406 yards against the Bears on Sunday night, Drew Brees' eighth-straight 300-yard passing game or even Brian Hoyer, who threw for 321 yards and three touchdowns in just his second career start to bring the Browns back from the dead. And sure, there were the Rams who rushed for a lowly 35 yards and joined the 10 other teams who failed to surpass the century mark on the ground. But all things considered, this was a much more ordinary day in the NFL.
In the first two weeks, there were five (one shy of the season record) 400-yard passers who also didn't throw an interception. This week, Big Ben threw for 406 yards, but his game was littered with four turnovers, including two costly interceptions.
After witnessing 23 individual 300-yard passing performances in the first two weeks, Week 3 featured only six. We've mentioned Roethlisberger, Brees, and Hoyer, but Matt Stafford, Geno Smith and Robert Griffin III also topped 300. Of the six, four of them won, with only RG3 and Big Ben piling on the yards while playing from behind the majority of the day.
But for every 300-yard passer, there was an equally poor performance on the other end of the spectrum and then some. Colin Kaepernick and Eli Manning, two quarterbacks who were predicted to have huge days, actually had the two worst. Manning, playing a Panthers team that was allowing opposing quarterbacks to complete 72.2 percent of their passes (31st in the league), completed just 52 percent of his passes, was sacked seven times and threw for only 119 yards with an interception. This was the league's second-leading passer heading into the game with an average of 406 passing yards per game but instead, his offense got shut out and his team had their worst loss in the Tom Coughlin era.
Kaepernick, playing a Colts defense that was missing two key starters and had given up 100 yards rushing to a quarterback just two weeks earlier, rushed for just 20 yards and completed 48 percent of his passes for 150 yards and an interception. In the last two weeks, Kaepernick has failed to complete better than 50 percent of his passes and is averaging just 113.5 yards through the air. His team has been outscored 56-10 in those two games.
There were another six startng quarterbacks that failed to surpass the 200-yard passing mark this week. Philip Rivers, Carson Palmer and Matt Schaub all did it in losing efforts while Joe Flacco, Andrew Luck and Jay Cutler managed to win even with minimal output.
In total, the league average fell from 271.9 passing yards per game down to 263.4, still good for an NFL record after the first three weeks but down nonetheless.
As for the running game, it made for noticeably significant improvement over the first two weeks.
As I mentioned earlier, the league average heading into the game was a historical low of 98.5 yards per game. But led by the 260 rushing yards the Eagles dished out on Thursday night and with Monday Night Football still withstanding, the 30 teams combined to rush for 3,683 yards or a per-team average of 122.7. In doing so, 19 teams rushed for better than the 98.5 average and nine of them gained more than 150 yards on the ground. In one week, the per-team average jumped from worst to now just seventh worst in league history.
But that doesn't mean all the teams have figured out their issues. Without Steven Jackson in the backfield, the Rams are averaging 57 yards on the ground this season and managed just 35 rushing yards on Sunday. Equally embarrassing, the Giants were held to just 60 rushing yards by Carolina -- but that was actually their season high as they went for just 23 yards on the ground last week and 50 in the first week.
The Giants' grand total for rushing yards this season is 133. Twelve teams did more than that this weekend alone.
So while the passing yardage may still be on record pace, we are starting to see defenses make the necessary adjustments. But in doing so, they are selling out to defend against an aerial attack and are now leaving themselves vulnerable to gaping holes in the running game.
I'm not sure where this trend will take us in Week 4, but one thing is for certain: Being a successful defensive coordinator in this league right now is a next-to-impossible task. Because if one thing is for certain in the NFL, it's that nothing is for certain.
---
---