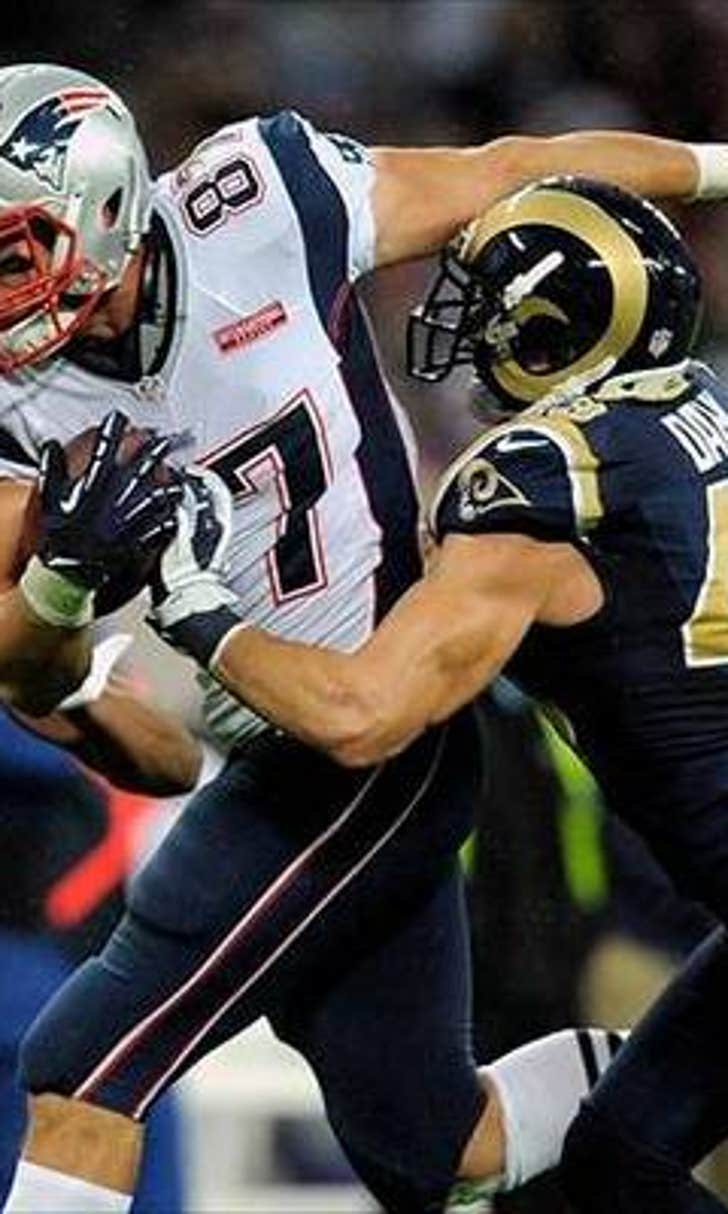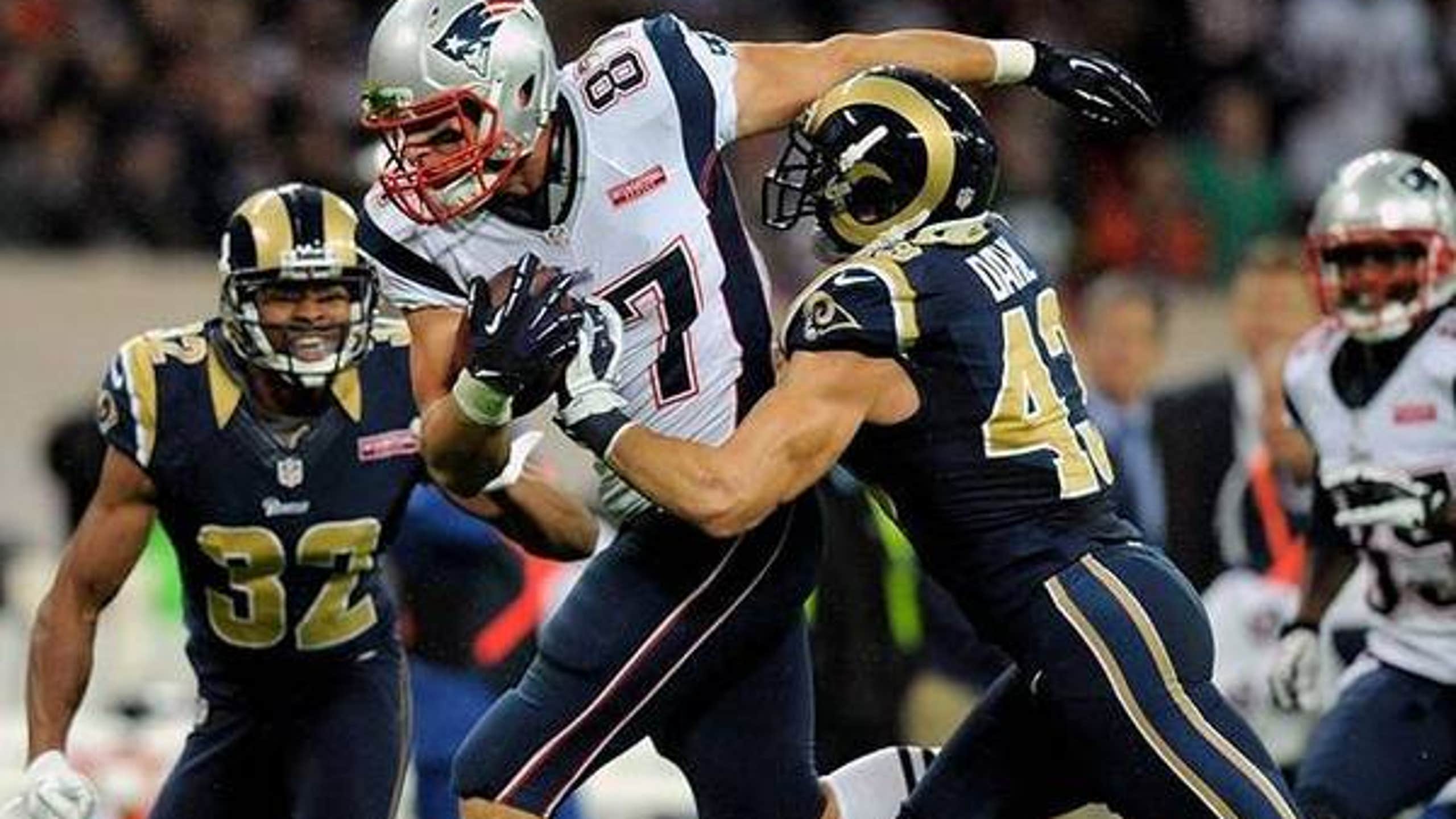 Gronkowski: Have to be 'super smart' to play TE for Patriots
BY foxsports • October 8, 2015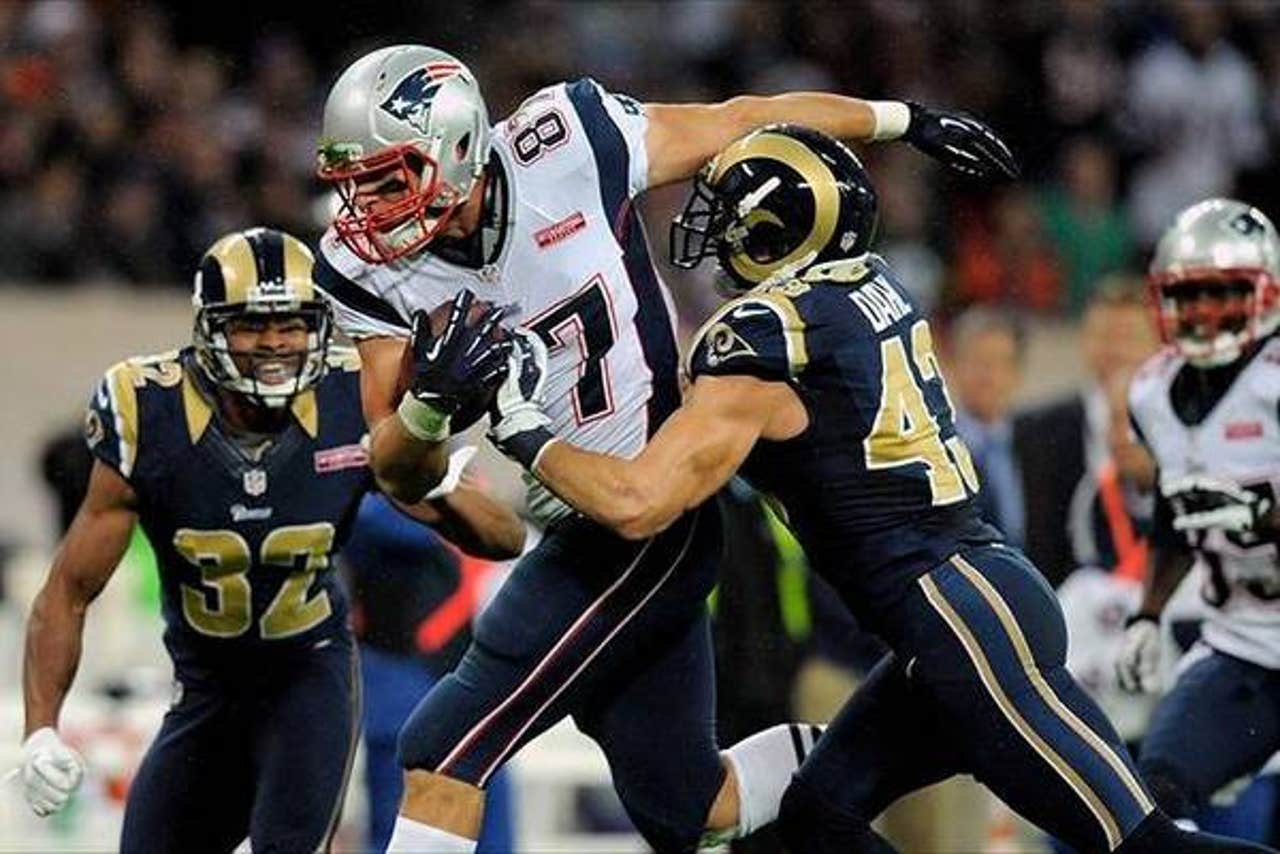 By Doug Kyed
Rob Gronkowski likes to play the fool off the field, but he's proven to be no dummy when it comes to playing football.
Patriots head coach Bill Belichick said Gronkowski, outside of quarterback Tom Brady, has the toughest job in the Patriots' offense.
"We move him around in a lot of different positions," Belichick said last month. "He has, really, a lot to learn. Probably other than the quarterback, the tight end position in our offense is the hardest to play because you have all the protections, you have all the running game and you have routes from the sideline to the middle of the field to occasionally even in the backfield. So, there are really no plays off mentally for that position."
Gronkowski has lined up everywhere in the Patriots offense this season, from tight end to wide receiver, to fullback to the slot. He's been covered by cornerbacks, safeties and linebackers, and he seems to get open no matter where he plays.
"It's cool. I just enjoy playing the game of football," Gronkowski said. "No matter where the coaches want me, I don't mind. It's actually fun just going around, learning new positions, going out wide, lining up at the tight end position, lining up in the slot. Whatever the coaches ask, I'm willing to do. I enjoy doing it all."
Gronkowski has 16 catches through three games this season for 308 yards with four touchdowns. He's only been held under 100 yards in one game, when he caught three touchdowns in Week 1 against the Pittsburgh Steelers.
It takes a lot of intelligence to learn so many positions in an offense as complex as the Patriots' system. Patriots receivers are forced to read the defense before running routes, so the mental aspect of the game is nearly as important as the physical side in New England. Gronkowski gave himself a pat on the back for being so receptive.
"Oh yeah, you've got to be super smart, definitely," Gronkowski said laughing. "If I had to come in and learn what I know now my rookie year, I would definitely say I wouldn't have been able to do it. Just being here throughout the first six years, just studying the playbook more and more, you just expand your knowledge of the game, of the offense and definitely contribute to just going out there in practice every single day, learning new positions, learning where to line up and you actually understand the offense, the game of football a lot more knowing all the positions."
There seems to be few things Gronkowski takes seriously, but football certainly is one of them. Gronkowski is one of the most talented players in the NFL, but his smarts and drive are what push him over the top as one of the most dangerous pass-catchers in the league.
More from NESN.com:
---
---