National Football League
National Football League
Green Bay maybe not packing for playoffs
Published
Dec. 12, 2010 12:00 a.m. ET

For me, there are two favorite times of the football season.
One is the start of the season, when every team is optimistic; everybody has a chance to go to the playoffs and maybe win the Super Bowl. You are eager to see how teams respond to their free-agent moves and some of their important draft picks. It is just fun to get the season started.
But my second most favorite time is right now, the end of the season, to watch teams jockey for playoff positions. It's exciting to see a team like Tampa Bay that has improved so dramatically, fighting to get a wild-card playoff spot, which would be a credit to Raheem Morris and his staff.
A team that has played outstanding this season, considering their injuries, is the Green Bay Packers. But once they lost quarterback Aaron Rodgers, it seems like their playoff hopes might have gone with him. Rodgers suffered a concussion in Detroit, and if he's not right for these final three games, they'll miss the playoffs. They have such a difficult schedule down the stretch.
You say they lost to Detroit's third-string quarterback, but Drew Stanton has more game experience than Matt Flynn and the Lions have played well at home this season. They gave Chicago trouble at home last week.
I just think the Packers, without Rodgers and obviously without a running game -- even with the Bears losing today -- are in serious trouble. They have to go to New England next week before playing the Giants and Bears at home. That's too big of a hill to climb for Green Bay.
Then you have the old standbys like New England. This is a team that changed a bunch of defensive starters and went pretty young on defense. When the season started, a lot of people thought it might be in the middle of the pack. Yet, Bill Belichick is doing it again, and after the Patriots beat the Bears, they are looking like one of the better teams in the league, if not the best.
The Patriots have two consecutive impressive wins. First, they beat their main rival, the Jets, on Monday night decisively. Then, they went on the road and didn't have a letdown. That was an impressive win in Chicago.
The other team I really like is Atlanta. Week in and week out, the Falcons are consistent. Now, they don't put up tremendous statistics, but they play solid in all areas. They protect the football, they run it well, they don't beat themselves and are very good in the clutch. When I say the clutch, I mean converting consistently on third down, in the red zone and at the end of the game.
Now, their defense is not overwhelming, but they do so many other good things as a team that it offsets how many yards they give up.
And some of the teams that maybe haven't been given a lot of credit are ones like St. Louis, even though the Rams lost in New Orleans. Sam Bradford looks like he's going to be a great quarterback for a long time, plus he's leading a very young team. I still think they have a chance to win the NFC West with Seattle losing to San Francisco.
I think it's exciting for those cities and those franchises to be in the picture again. I really do hope that a player like Steven Jackson of the Rams has a chance to play in another playoff game.
If Detroit can get Matthew Stafford back and keep him healthy for an entire season, the Lions will be in the mix, too. They play hard every single week, and if they keep it up, it's going to turn into victories next season. It would be nice to see Stafford play a couple of games at the end of this season, but only if he's truly healthy. It's not worth the risk to bring him back too soon. He's too valuable.
It's going to be a great race in the NFC East between the Giants and Eagles. It's going to come right down to the wire. I think they are two of the better teams in the league.
It will be interesting to see how the Giants react Monday night against the Vikings in Detroit. Coaches and players hate to change their routine and get out of their regimented schedule. It's changing the routine for both teams now, but I still think it has probably hurt the Giants a little more, because they have had to do more traveling. They've had to stay in a couple of different hotels now. You break that routine and players tend to get out of kilter. And coaches get out of kilter. But the Giants look like the better team, and they are the healthier team, too. But it should be a battle.
I will give you an example of how some players are superstitious.
I was coaching the University of Miami and because we had a break in the schedule, we actually did our chapel service, our Mass, at a different time than we normally did. Bernie Kosar missed it and he came into the room having missed Mass and was just screaming and hollering because his routine was broken. He was just so out of focus as far as playing the game. Players hate changing their routines.
I was never really superstitious, but I did like my routines. I always had a certain way I went to work every morning. I liked to go that way every time, because if I went a different way, I was liable to run into traffic that was unforeseen and arrive at a later time. So, for me, the superstition meant that I was comfortable doing something because I know it has worked in the past.
---
---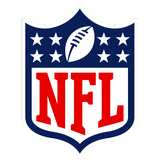 Get more from National Football League
Follow your favorites to get information about games, news and more
---