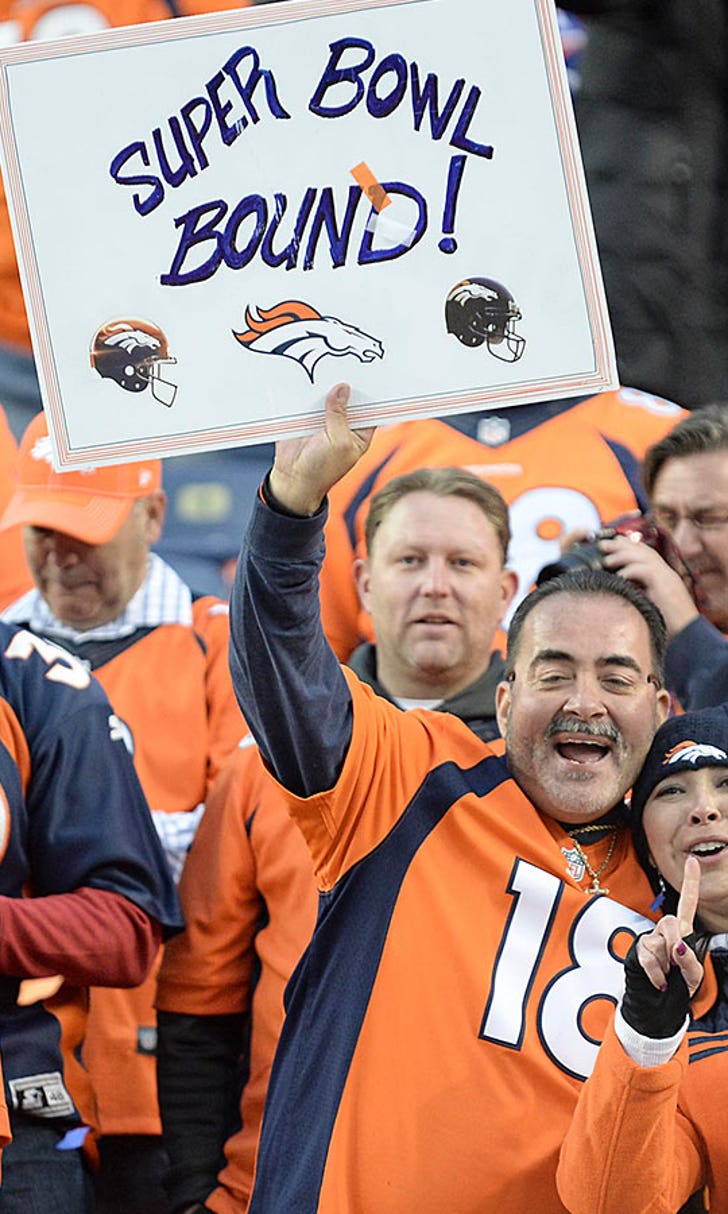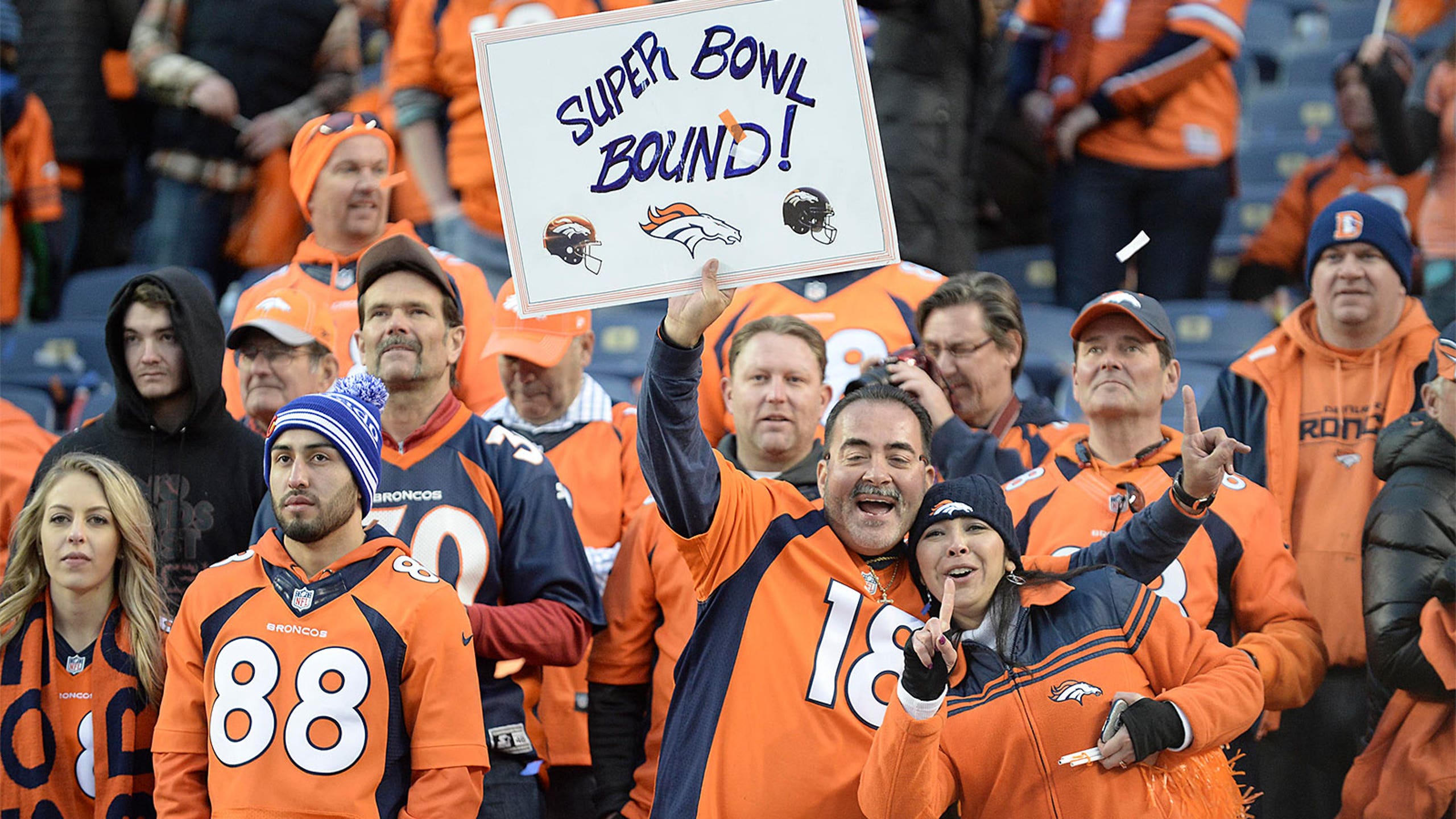 'God's on their side': Broncos fans tell us why we should root for them
BY foxsports • February 4, 2016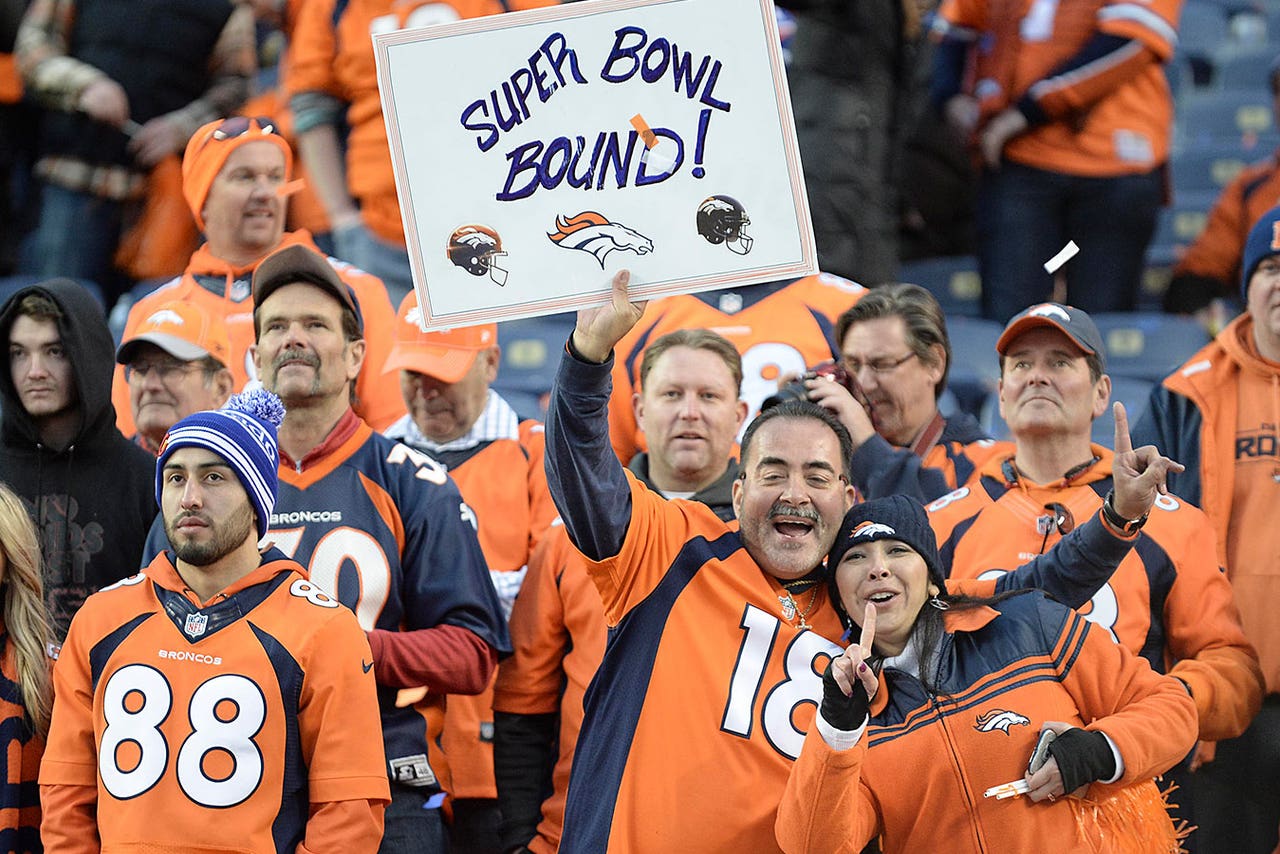 When it comes to the Super Bowl, most of us won't have a rooting interest when the Carolina Panthers and Denver Broncos battle for the Lombardi Trophy. The common trope among viewers is: "I just want to see a good game."
And that's all fine and good. It's also boring. You can maximize your enjoyment of Super Bowl 50 if you take a side. But who should you support?
Let's turn it over to the fans. We here at FOXSports.com took to Facebook and Twitter and asked Broncos fans to give us reasons why America should support Peyton Manning and Co. on Sunday.
So, what did they have to say? Let's get to work.
Shirley Gash,
Suppose they don't win? Makes no difference because they are winner's already! God's on their side, and so am I!
Starting right off with the religious hot take! Well, for Broncos Nation's sake, here's hoping he (she? it?) is listening!
Greg Robinson,
Because God wants the Broncos to win. Be like God.
Riiiiiiight. Let's just move on, shall we?
Ryan Ladue,
The sheriff may be going to his last rodeo. We have an incredible defense that has shut down offenses all year long and we know how to beat an 'unbeatable' cocky team.
There's nothing wrong with wanting to see Peyton Manning ride off into the sunset with a second ring. And yes, the Broncos have indeed shut down offenses all year long. But the Panthers are a different animal.
Tammy Green,
Broncos aren't just a team we are a nation a family. Always support family
And never go against the family, amirite?
Donnie Ray,
#AnybodyButCamNewton
Really? You have a problem with entertaining quarterbacks who win a lot?
Jake Plummer,
We drafted the best WR ever... Brandon Marshall
To answer your question, no that's not THE Jake Plummer. Just A Jake Plummer.
DeAndre Weatherspoon,
We deserve to be here nobody gave us a chance all the media sayin we don't got a chance picking the pantherS all year we've defied the odds we have won 14 games this year 11 by a tOuchdown or less this won't be a blowout it will be close and broncos win super bowl they will.be fueled.by being underdogs and under estimated
Ahh, yes. The "nobody gave us a chance" trope. Was wondering when that one would appear.
Angela Cooney,
We deserve it! We have been the underdog the whole season. Absolutely love my Denver Broncos!!
Underdog? Heavens no. Most everyone picked Denver to win its division this season. If anything, they've been underachievers at times.
Wendy Frizzell Sims,
That wasn't quite a haiku. And not sure it was long enough to qualify as a poem. I'd call that a limerick. And one that doesn't really rhyme.
Nick McCracken,
Because somebody's got to help support the team that's going to lose to the panthers in the super bowl
Clearly not a Broncos fan.
Jerome Carson,
Because they're not the Patriots
Clearly not a Patriots fan.
Rob Pluchino,
Because if you're classless and like cheating you should root for Denver
Clearly is a Patriots fan.
Scott Richardson,
If you have to ask why then you don't understand the question.
Clearly was a philosophy major.
Chris Pratt,
I'm a pats fan and I'm rooting for Denver
Clearly insane. And no, he's not THAT Chris Pratt.
Richard Wilson,
This ones for Pat Bowlen
Absolutely. That's a cause everyone can get behind. Mr. Bowlen is one of the greatest owners in league history. And here's hoping he keeps up the fight! God bless!
TJ Dwire,
Cam is a newby sb contender. Peyton manning is experienced. All of bronco defense is HEALTHY and complete, panthers is not. Denver has more playmakers than panthers. Denver is underestimated and on a mission to avenge their loss from their last sb against my team, Seattle Seahawks!
A Seahawks fan! They've everywhere these days, right?
Warren Levine,
#becausefootball
---
---