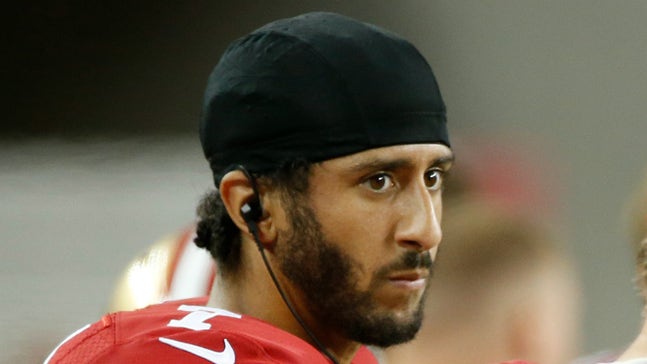 Glazer: Colin Kaepernick could be moved for football reasons, not anthem stance
Published
Aug. 28, 2016 9:04 p.m. EDT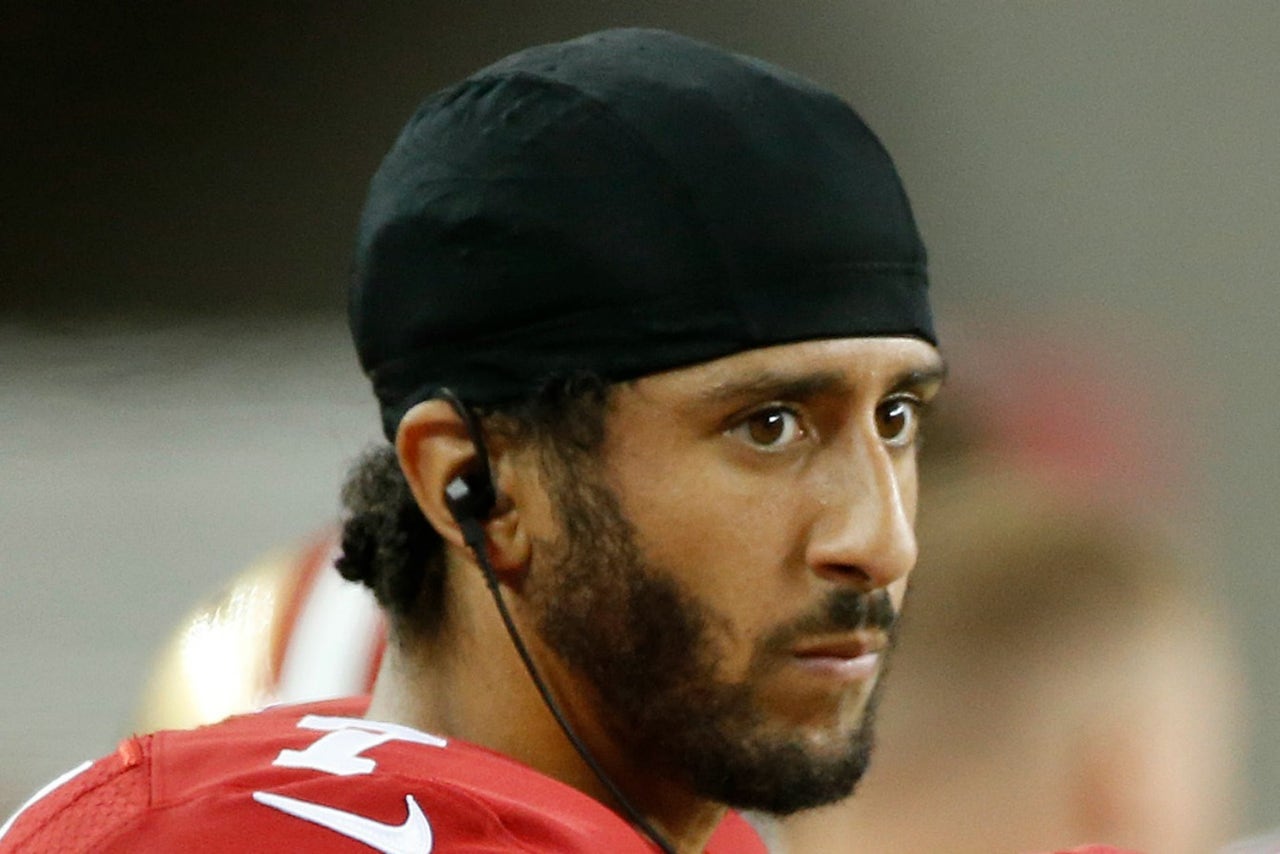 Colin Kaepernick is making a statement by not standing for the playing of the national anthem and has said he will continue to do so until he sees changes in society.
But while Kaepernick has drawn a lot of attention for boycotting the anthem, he's also battling for the starting job with Blaine Gabbert. Kaepernick has been rehabbing offseason surgeries to his thumb, shoulder and knee and missed the first two preseason games with a tired arm.
Now it looks like his standing on the roster could be in jeopardy not because of his recent stance but rather his declining performance on the field.
FOX Sports NFL Insider Jay Glazer discussed Kaepernick's odds of being on the 49ers roster at season's end.
"Regardless of politics or not, he has a very, very big uphill battle to make this team," Glazer said on FOX Sunday. "I'd be shocked if he's on the 49ers by the time this season ends. It has nothing to do with political views whatsoever. He lost a ton of weight this offseason, had three surgeries, couldn't work out, lost that double threat, that size-speed ratio. No political views, he just hasn't been effective. He's regressing as a player. I'd be shocked if he's on this roster by the end of this year. He may not be on it in the next two weeks."
The Niners are on the hook for Kaepernick's $11.9 million salary for 2016, but if he's not physically able to do the job anymore, the club might feel it's time to move on.
---
---