National Football League
National Football League
Giants Tom Coughlin, the funny man after disaster
Published
Dec. 21, 2010 1:40 a.m. ET

No one is ever going to confuse New York Giants coach Tom Coughlin with Jets coach Rex Ryan.
Ryan is big and bombastic. He walks into a press conference, opens his mouth and a story appears. The 64-year-old Coughlin is much more reserved, old-school. His press conferences are filled with background and coach-speak.
Coughlin, however, has his moments and Monday, less than a day after watching his team give up 28 points in the final 7 1/2 minutes and lose 38-31 to the Eagles, the Giants' coach turned comedian.
Asked what he did after the awful loss, Coughlin was rhetorical.
''What did I do? I sat in a room with the lights out for about two and a half hours,'' he said. ''It's not funny. It's not the way it's supposed to be.''
Really?
''Yeah. Sure I did. What was I going to do? Join in on what festivities? What time of the year?''
After answering a few more football related questions, the topic returned to Coughlin and the dark room.
How many losses have you had where you've gone and sat in the dark?
''A few, unfortunately. Sometimes the Christmas lights weren't on,'' he said.
Is this the worst one that you can remember?
''I'd say it's the worst one that I want to remember,'' Coughlin added.
Don't forget this is the same man who fired his papers to the field as Jackson scored and seconds later got in the face of rookie punter Matt Dodge for failing to kick the ball out of bounds as he was told.
After a few more football and team related questions, the questioning returned to the dark room and who Coughlin talks with to air things out.
Do you talk to anyone after a tough loss? What do you do?
''My wife ignores me and I don't have a dog,'' he said.
What is your process for moving forward?
''Phony facial expressions, lousy jokes, that kind of stuff.''
Had there been a drummer at the press conference, a rimshot might have been heard.
---
---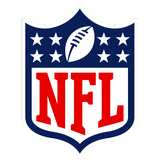 Get more from National Football League
Follow your favorites to get information about games, news and more
---