National Football League
National Football League
Giants to decide in fall on future Albany camps
Published
Aug. 13, 2012 10:39 p.m. ET

The Super Bowl-champion New York Giants are going to wait until the fall to decide whether to keep the University at Albany as their preseason training camp site.
Giants co-owner John Mara said Monday that the franchise would discuss returning for a 17th season in the next couple of months and reach a decision in the fall.
Mayor Gerald Jennings was hopeful that the Giants and the university could reach an agreement on a new contract.
''I am sure it is on their mind,'' Jennings said Monday during a visit to training camp. ''We haven't sat down and had any talks. The university probably has. They seem to enjoy it up here. The fan base has been great and as far as I am concerned, I would love to keep them here.''
Mara said it's great to be wanted, but the Giants (No. 3 in the AP Pro32) have concerns, too.
The biggest is the university's lack of an indoor practice facility for inclement weather. The Giants, who trained at their headquarters in East Rutherford, N.J. last year because of the lockout, have a multimillion dollar indoor field at the Timex Performance Center.
Coach Tom Coughlin was upset early in training camp when rain made the grass fields slippery and lightning forced one outdoor practice to move into the university gymnasium for a walkthrough. To make matters worse, the Giants only have 14 practices scheduled in Albany this year and the new collective bargaining agreement doesn't allow them to make up any lost to weather.
''Albany has been a great home to us for a long time,'' Mara said in an interview with The Associated Press last week. ''Some people feel it is good to get away for a few weeks, to get that bonding experience with the players together. Others might see it differently. Can you get that bonding at home?''
The Giants have trained in New York's capital since 1996, and have attracted around 40,000 fans annually to their camps. Last year was supposed to have been the final year of their contract with the university but the lockout forced the Giants to have camp at home last year.
As a result, they promised to return to Albany this year. Next year is up in the air.
''No guarantees, not right now,'' Jennings said. ''I can obviously state the obvious. I want them here. I can work with them and do whatever we have to do to make sure that their stay here is as comfortable and enjoyable as possible for everyone.''
Jennings said the camp benefits not only the city but the capital region, particularly the local businesses and hotels.
''We want them back,'' he said. ''The university wants them back, and I want them back here for the fans.''
---
Online: http://bigstory.ap.org/NFL-Pro32 and http://twitter.com/AP-NFL
---
---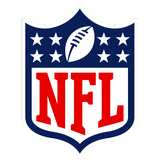 Get more from National Football League
Follow your favorites to get information about games, news and more
---