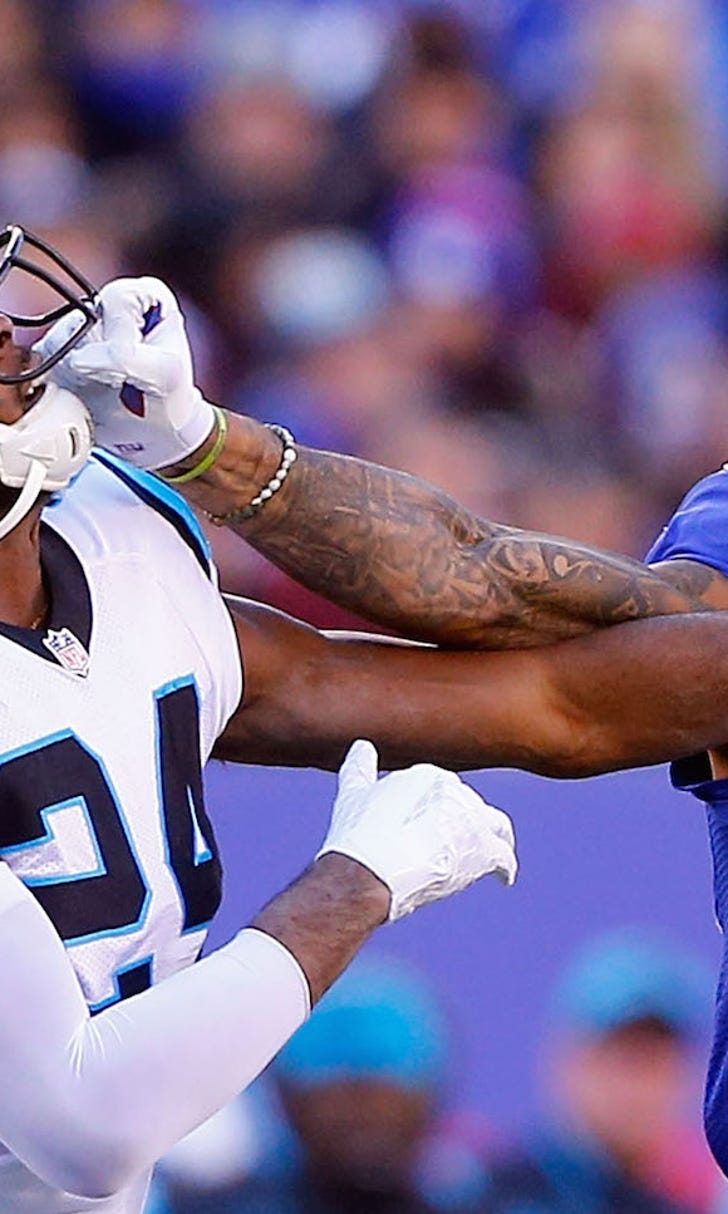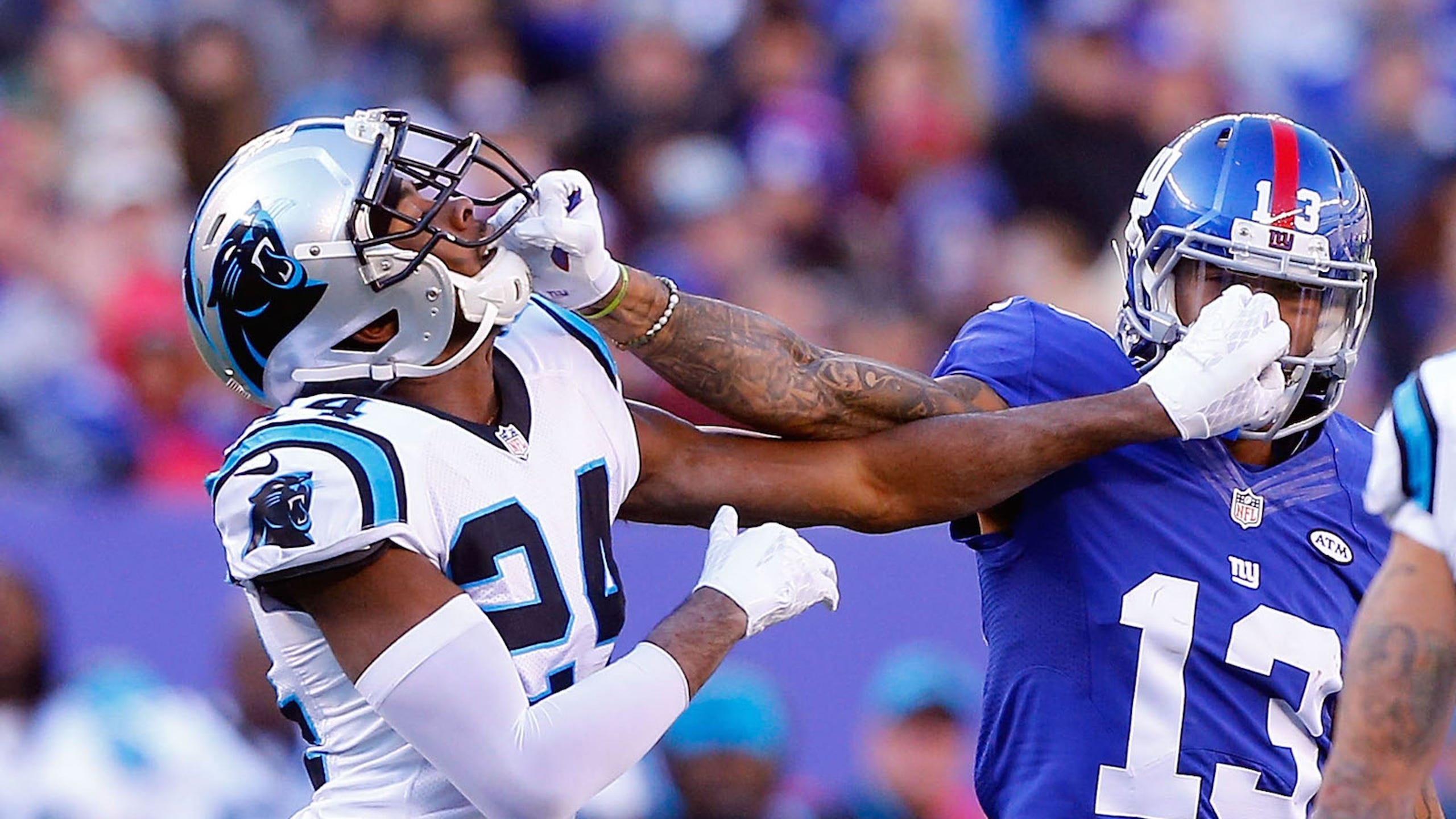 Giants star Odell Beckham Jr. says he doesn't know if he's liked anywhere
BY foxsports • September 7, 2016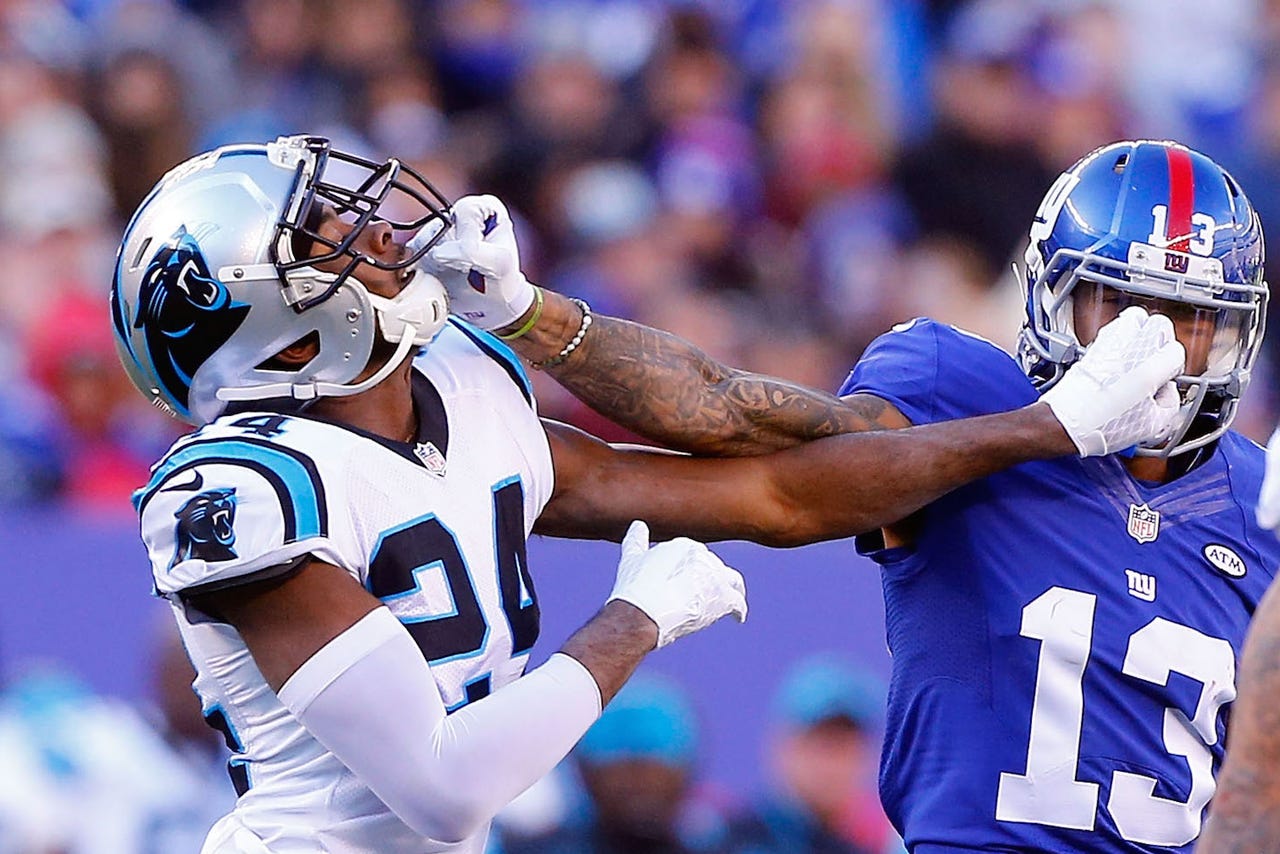 Odell Beckham Jr.'s knack for making spectacular grabs has made him a must-see talent, but the New York Giants star wideout doesn't believe he's very liked around the league.
"I don't know if I'm necessarily liked anywhere, really," Beckham said Wednesday, via ESPN. "It just is what it is when we're on the field; off the field, there's no hard feelings for me anywhere. At the end of the day, it's football.
"I can't control who resents, likes, doesn't like, in a sense. We just go out there, handle our business, play football and keep it moving from there."
One player who definitely isn't a fan of Beckham is cornerback Josh Norman, whose one-on-one matchup with the star wideout last season turned into an all-out brawl. It made headlines and also put a target on Beckham's back.
Norman, who was playing with the Panthers at the time, has said that Beckham's whining and arrogance is a total turnoff.
"I'll be honest," Norman said of Beckham earlier this month, "I don't care for the guy at all. ... Now don't get me wrong, he's a good player or whatever, but he's not what he thinks he is. If you hit guys like that, if you completely jam them and shake them up, they can't relate to that. So they start making excuses like, 'Oh, he touched me.'''
Beckham's war of words with Norman and other cornerbacks has not subsided this offseason. So why does the Pro Bowl wideout generate so much hate?
"Because of this," he said, exaggerating his smile. "I don't know. I have fun. I'm myself at all times and I don't think it's necessarily liked all the time, unless you're on my side. I can't really control that. Like I said, I can't control who likes, doesn't like me. It's football at this point."
---
---