National Football League
National Football League
Giants run D looking to stop 49ers Frank Gore
Published
Nov. 11, 2011 10:10 p.m. ET

The New York Giants run defense has been so porous this season that defensive coordinator Perry Fewell spends more time then he prefers answering questions about it.
This week was no different, especially with the pound-it-out San Francisco 49ers (7-1) on tap and running back Frank Gore shooting for his sixth straight 100-yard rushing game on Sunday.
The odds on Gore extending the streak are good, since the Giants (6-2) haven't held an opponent under 100 yards rushing since the second weekend of the season, The closest they came was last week, limiting the New England Patriots to 106 yards on 24 carries, with the first one netting 18 yards.
"I thought we improved some last week," Fewell said. "Obviously I didn't like the first play of the game, but I thought we came back and responded well. I thought we tackled better last week also."
Stopping Gore is a different story. The seven-year veteran is averaging 4.9 yards a carry in gaining 782 yards halfway through the season.
"No one has really stopped him and the tape we watch, the best team was Dallas and that is a 3-4 defense," defensive end Justin Tuck said. "We are different. We have a huge challenge slowing him down. He is a great running back and he is running really hard."
Tuck said the biggest key for the Giants will be maintaining their gaps along the line, the area that has been a consistent problem for them.
"We need to make sure that he shuffles his feet," Tuck said. "He is a back with great vision and once that crease opens, he is hitting it 100 percent. Watching him on film, it is like he knows where it is going to open and he is sitting there waiting for it and waiting for it. When it opens, he hits it. I think it is gap integrity and making sure it is bundled up and he doesn't have any alleyways."
What is interesting is that the Giants' defense has spent most of the season defending against three wide receivers. It has forced them to play a lot of nickel and dime packages, and that has been part of the problem defending the run.
The Niners seem to rely more on the run than any other team New York has faced so it might give them a chance to use their traditional 4-3 package more.
Defensive end Osi Umenyiora said Friday that no matter what defense the Giants use, it must start with stopping the run.
"Nobody's been able to fully stop them yet, but if we contain the run and if the offense continues to play well and put up points, then we'll be able to get them out of the game they want to play," Umenyiora said. "They want to control the clock and play smart ball, which is what they've done all year, which is why they're successful."
Gore, who was limited to 107 yards by Washington last weekend, said a lot of his success can be attributed to the play of the 49ers line and the blocking of the receivers.
"I always felt like I could run the ball," he said. "We are just playing selfish-free ball and if the running game is not there, we are going to try our best to put it in the air. It is not just me, it is everybody, we are all one. When you get a team that is all as one, on the same page, we feel like we can do anything."
Fewell has used some wrinkles to help against the run. Two weeks ago against Miami, he employed five defensive linemen in some schemes and in recent weeks he has had veteran safety Deon Grant moving closer to the line because he can both cover the tight end and he's strong against the run.
New York also likes to change things up by using safety Antrel Rolle in the same role, which should be interesting for Gore. He and Rolle grew up in Florida and played on opposing teams in Pop Warner. They both were running back who wore the No. 3.
"Our goal is much bigger than Frank Gore," Rolle said. "He is a great player for their team and we understand his strengths, but they have more guys who can hurt you. We have to stay true to what we are. It is not all about Frank Gore. He is a big factor but we still have to play good football. There is more than Frank Gore to their offense."
---
---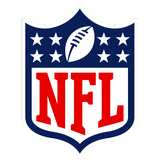 Get more from National Football League
Follow your favorites to get information about games, news and more
---