National Football League
National Football League
Giants return to New Jersey to resume workouts
Published
Aug. 16, 2012 11:45 p.m. ET

Training camp at the University at Albany is behind the Super Bowl-champion New York Giants.
The back problems that bothered the team at camp haven't left, though, and the issue seems to be causing more concern.
Will Beatty, who is projected to be the starting left tackle, missed the Giants' first practice at their headquarters on Thursday and he will not play when they face the Jets in their annual preseason game at MetLife Stadium Saturday.
''He's back on the shelf. He's back in the training room,'' a concerned coach Tom Coughlin said after the two-hour workout ended.
Coughlin had no idea how long Beatty would be sidelined, and that is a concern with the season opener against Dallas less than three weeks away.
Beatty suffered a detached retina against the Eagles Nov. 20 and had season-ending surgery. He hurt his back in the spring and it is still not right. He missed several practices in camp and had to watch the preseason opener against the Jaguars in Jacksonville. Beatty returned to practice before the team left Albany, but his back is again sore.
Coughlin had hoped that Beatty's back would heal given time.
''That's what we were hoping for, what we thought would happen,'' Coughlin said. ''They evaluated him last night. They felt like if he kept going the way he is right now, he would have only gotten worse and worse. They shut him down.''
Veteran Sean Locklear, who was signed as a free agent, started at left tackle against the Jaguars, but Coughlin said he has been inconsistent. The Giants (No. 3 in the AP Pro32) have the option of moving over David Diehl, who finished last season at left tackle, back to that position. He has been playing right tackle.
Second-year tackle James Brewer has played well in camp but his back has acted up at times and he has missed work, as well. In fact, several players blamed the mattresses used at camp, bedding the Giants supplied.
Defensive line coach Pat Flaherty has alternated players at different positions, so they can always move someone into a new spot. Kareem McKenzie, who started at right tackle for the Giants since 2005, could also be re-signed. He became a free agent after last season and is still available.
The defensive tackle spot, which lost Shaun Rogers for the season earlier this week with a blood clot in his leg, also remained a concern Thursday, even though second-year pro Marvin Austin said his back was getting better.
Coughlin wasn't so sure.
''A lot of the early symptoms were no longer there but they're going to do some more tests,'' he said. ''We're hoping that within a reasonable amount of time, he'll come back and play.''
Coughlin said Austin won't play against the Jets. The coach also would not get specific about Austin's back other than to say he is dealing with issues.
''I'm not going to tell you what it was,'' Coughlin said. ''You're going to have to wait and see.''
Austin, who missed all of last season after tearing a pectoral muscle in a preseason game, was not sure when he would be able to get back on the field.
''Of course it is concerning, have anything happen to the back. You are dealing with the most important part of your body,'' Austin said. ''But I still also know how I was feeling and I wasn't too worried that it was something that I could be out of football.''
The Giants did a little housecleaning with the roster because of the injuries. Veteran linebacker Clint Sintim was waived after he failed a physical. He suffered knee injuries each of the past two seasons.
''We found ourselves in need of players at a certain position and we felt that this was probably the best way to go for both, for Clint as well,'' Coughlin said. ''He's probably a ways away.''
The Giants also waived-injured defensive end Justin Trattou and signed defensive back-return specialist Laron Scott and defensive tackle Bobby Skinner. Trattou, who appeared in six games last season, suffered ankle and heel injuries early in training camp. Coughlin also said it would be a couple of more weeks until he is ready to practice.
Scott was waived by New Orleans Aug. 6. He had a 67-yard kickoff return in the Hall of Fame game against Arizona the previous night.
However, Skinner, who played at Montclair (N.J.) State, lasted only one practice. He was cut after Thursday's workout so the Giants could sign veteran defensive tackle Marcus Thomas. Thomas played his first five seasons with the Broncos, starting 34 of 76 games. He had 180 tackles (43 last season), one sack, two interceptions, four passes defensed, a forced fumble and a fumble recovery.
Thomas is the fourth defensive tackle signed in two days. Carlton Powell and Oren Wilson were added on Wednesday.
The shuffling continues.
---
Online: http://bigstory.ap.org/NFL-Pro32 and http://twitter.com/AP-NFL
---
---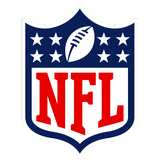 Get more from National Football League
Follow your favorites to get information about games, news and more
---