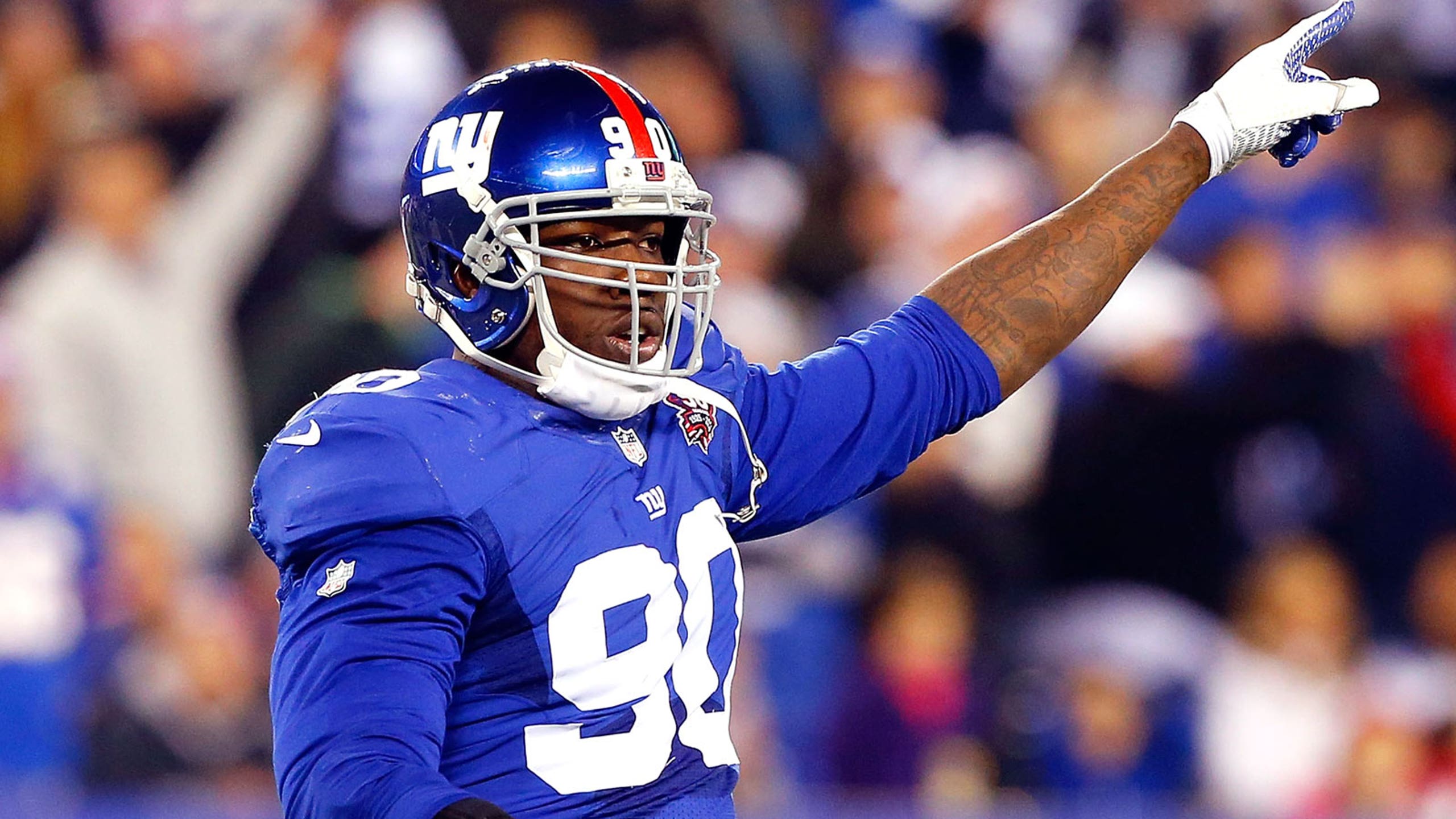 Giants' owner Mara: JPP is still keeping us in the dark
BY foxsports • July 29, 2015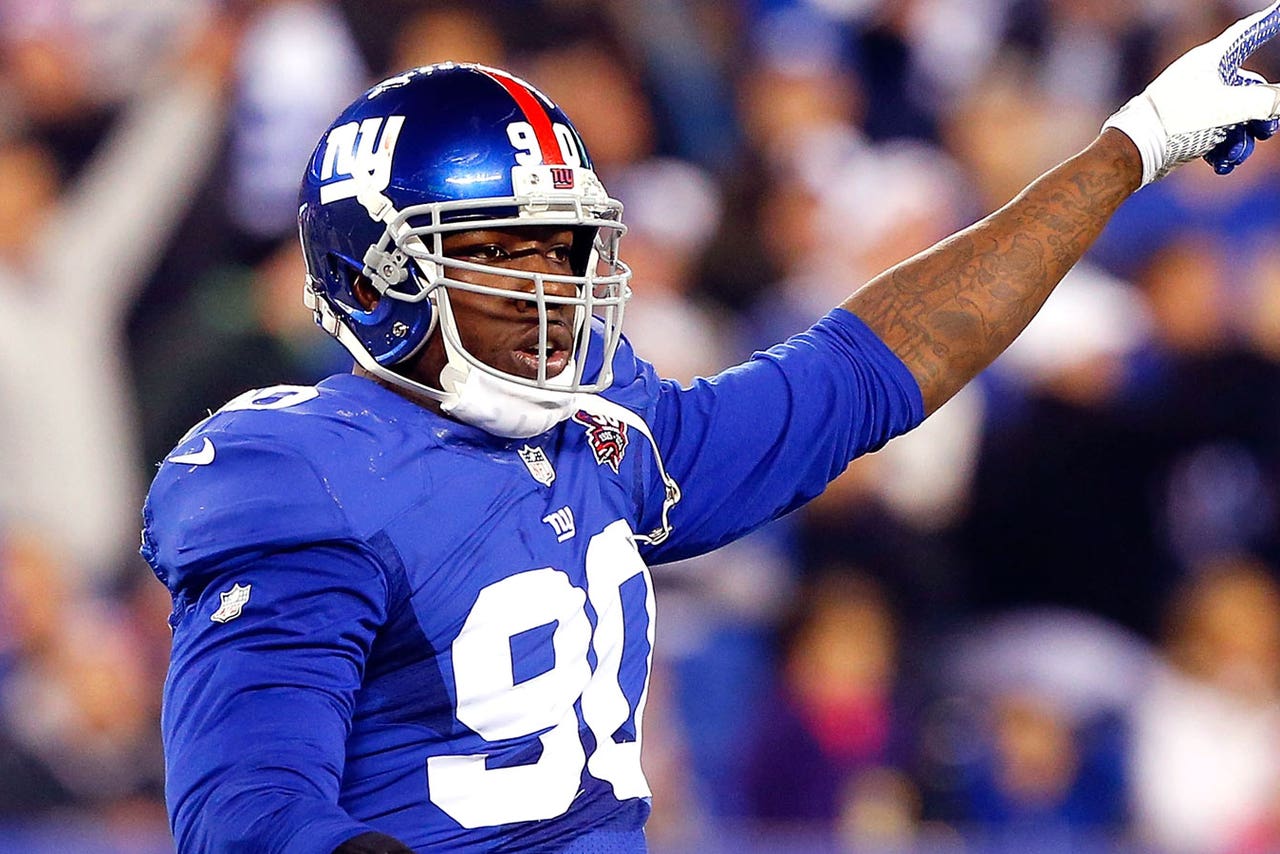 It has been nearly a month since a July 4th fireworks accident left New York Giants defensive end Jason Pierre-Paul without his right index finger, and the Giants' organization is still mostly clueless about his current status.
"He has told people that he's fine and he's going to be ready to play, but until we see the hand, we're just not sure,'' New York Giants co-owner John Mara said to Steve Serby, per The New York Post.
You can understand why Mara would be skeptical. He has never seen or heard of this injury before, and he's been around the game for a while. This makes predicting Pierre-Paul's recovery period and process that much more difficult. Pierre-Paul's right index finger was amputated, and even the knuckle was removed. In addition to that, Pierre-Paul is dealing with a fractured thumb.
Now comes the tricky part--what the Giant choose to do about the situation. Pierre-Paul is yet to sign his $14.8 million franchise tender, and the Giant will get training camp started on Thursday of this week.
"We obviously are going to have to see him first and determine whether or not he's capable of playing this year before we take one step further,'' said Mara, before adding that the team is not considering a long-term deal at this time.
Part of the reason why Mara and the team have decided to leave the tender offer on the table, in spite of their limited knowledge of the situation, probably has something to do with the state of the team. In a freak weight lifting accident back in May, the Giants lost their best offensive lineman in 2014, according to Pro Football Focus, in Will Beatty. It seems obvious that they would want to do everything they can to not also lose their best defensive player overall. This thought process played a key role in Mara's immediate reaction to the news.
"I could not believe, that here we haven't even gone to training camp yet and we've lost two starters — one [left tackle Will Beatty] in the weight room and one to a fireworks accident," Mara said. "So it was more of a state of disbelief that I was in. I've been around a long time, seen a lot of things … but this one was a shock.''
The Giants are an organization that prides themselves on the relationships they build with their players. Former players have talked about the positive difference between playing for the Giants and other NFL teams on many occasions in the past. This is why Pierre-Paul's decision to completely shut the Giants' organization out from almost any information at all is so troubling to Mara.
In case you missed it, Ronnie Barnes, the Giants' longtime senior vice president of medical service, joined Giants' assistant Jessie Armstead, and they headed down to Florida after the accident. When they tried to visit Pierre-Paul in the hospital, his team refused to let that happen. Two days later, the same scenario had played back again, and the Giants' representatives finally decided to leave. It was this part of the story that really struck a chord with Mara.
"The fact that they went down there and hung around for two days and were not allowed to see him was very disappointing to me.
"I don't think JPP is receiving very good advice right now,'' said Mara.
There's still room for Pierre-Paul to make things better and mend the rift. Mara is not asking for much. He simply wants Pierre-Paul to show up with the rest of the team this Thursday when training camp gets underway.
"We'd like him to come in and report, and at the very least, learn the new defense that Steve Spagnuolo is putting in,'' Mara said. "And to have some of the best doctors in the world, who are located within a few miles of this place, take a look at him and see if there's anything further that can be done to help him.''
There has been not a peep out of Pierre-Paul's front for a few weeks now, but the defensive end is not expected to show up to camp this Thursday. The Giants are likely to be left in the dark for a little bit longer. For now, Mara and the organization will just have to play the waiting game and hope for the best.
(h/t New York Post)
---
---