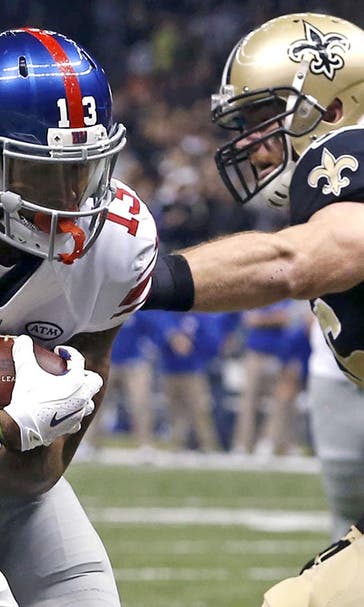 Giants' Odell Beckham Jr. was one play away from breaking a Randy Moss record
November 1, 2015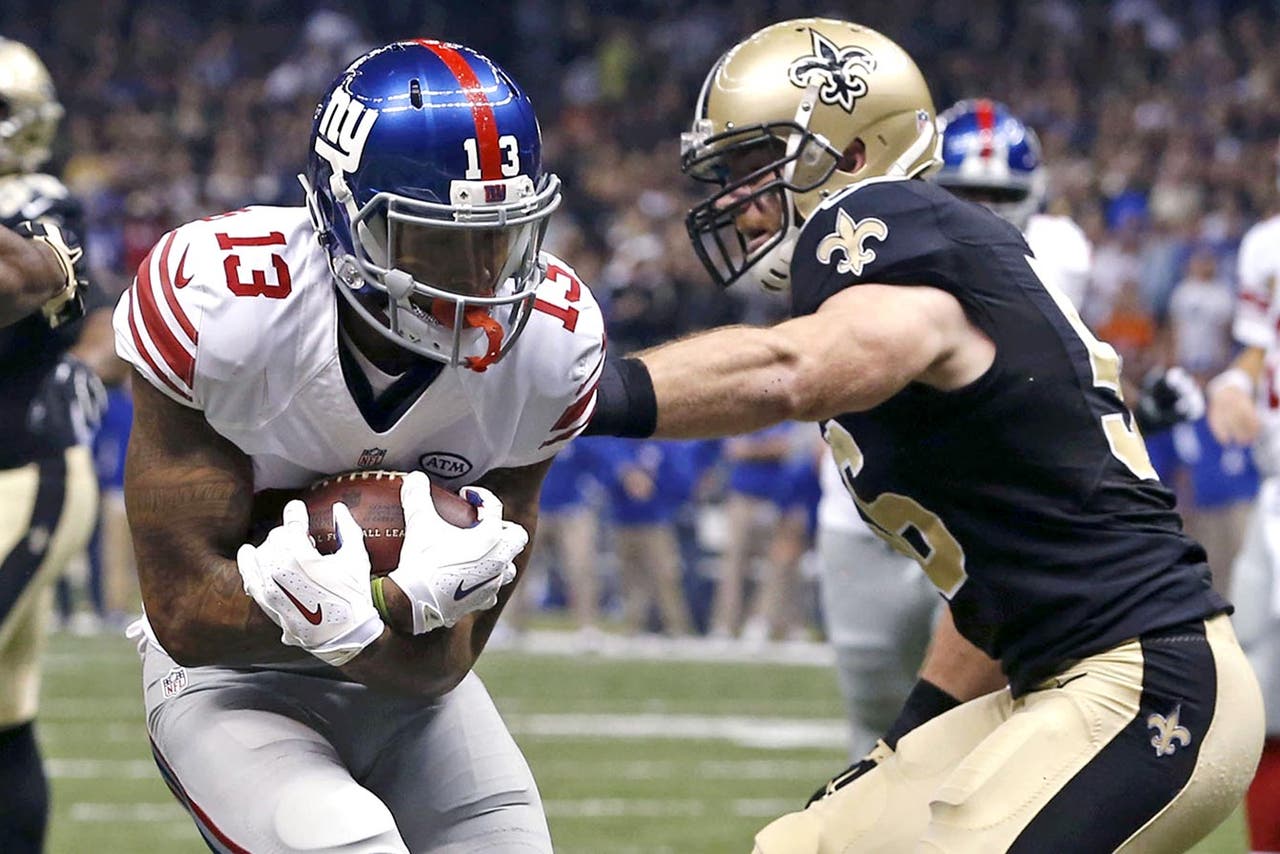 New York Giants wide receiver Odell Beckham Jr. scored two touchdowns in the first half, and he scored one more in the third quarter of the Giants' Week 8 game against the New Orleans Saints. He came just one play from tying an NFL record currently held by one of the greatest wide receivers to ever play the game -- Randy Moss.
The official NFL account tweeted out the record before Beckham's third touchdown -- Randy Moss had 20 touchdowns in his first 20 games. With his third touchdown in the Giants' 52-49 Week 8 loss to the New Orleans Saints, he came just one touchdown away from tying Moss' record. 
Beckham's third touchdown came on a deep pass where he beat double coverage over the top for a 50-yard touchdown catch. It was his 19th touchdown in the first 20 games of his career
Beckham finished the loss with eight receptions for 130 yards and three touchdowns.
---
---