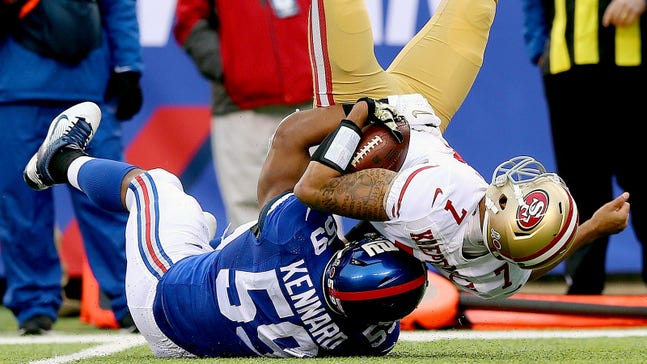 Giants' LB Devon Kennard grinding away to learn new defense
Published
Jul. 7, 2015 11:40 a.m. EDT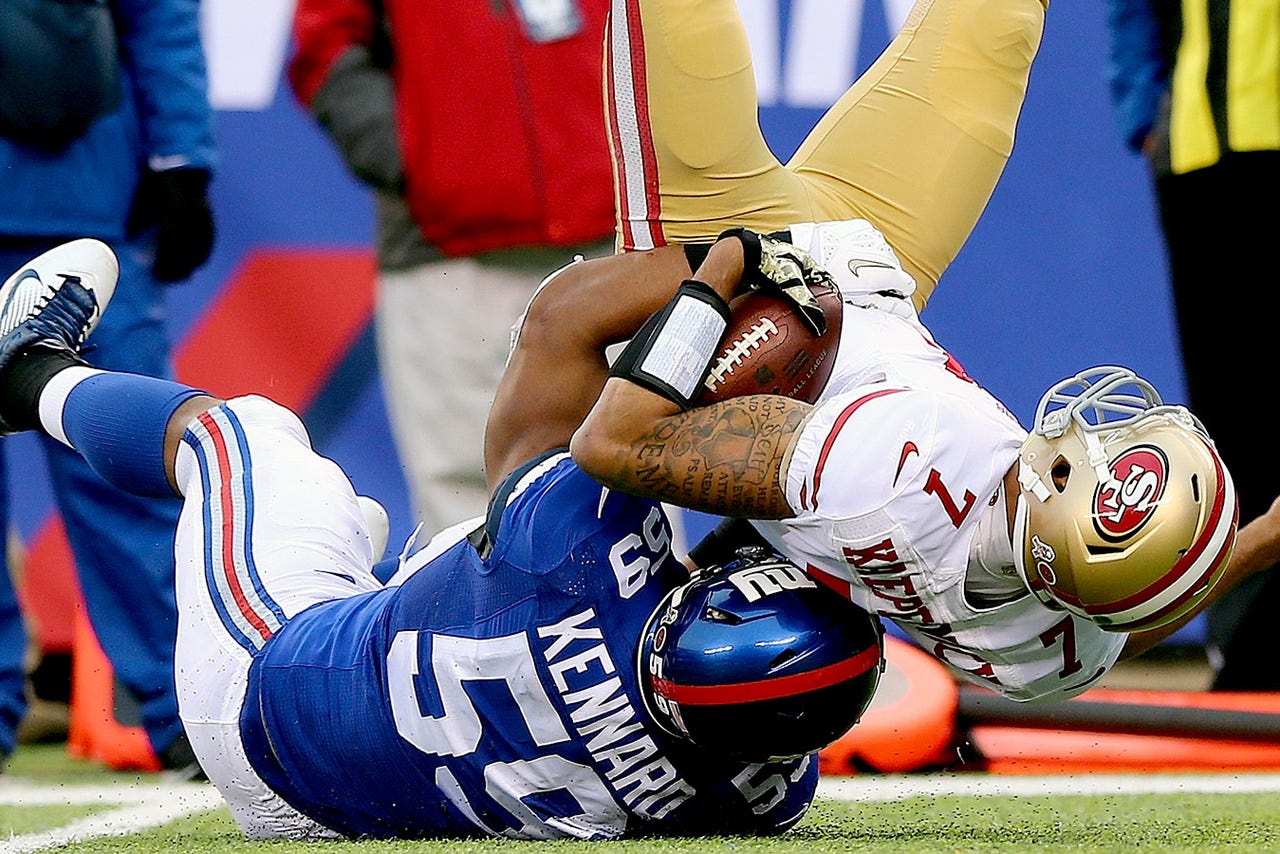 There are lofty expectations surrounding New York Giants second year linebacker Devon Kennard. Pro Football Focus named him their secret superstar and teammate Jon Beason said that Kennard has the upside to finish as the team's best defender in 2015.
All of the hype has clearly escaped Kennard's mind. He is focused on the upcoming season and improving his game. In order to that, he must first learn a brand new defensive scheme from the one he played in during his rookie season. Steve Spagnuolo is in at defensive coordinator, and Kennard is once again processing information at a fast rate.
"If I showed you my notebook, you'd see that I have it almost filled and it hasn't even been a week," Kennard told Pat Traina of Inside Football. "I'm kind of approaching this year like I did last year: keep my head down and learn the defense, and re-gain my teammates' trust and respect. I go home every day and I draw things up on my whiteboard at my house, have notecards and everything else to help me understand the defense. It's a constant process. You study as much as you can and then you have to get the live reps. I just want to build on it every day."
Spagnuolo is bringing a much more aggressive scheme to the Giants than the one Kennard played in during his rookie season. More specifically, Spagnuolo has utilized Kennard's projected SAM linebacker position as an aggressive chess piece in the past. When Spagnuolo was with the Giants, SAM linebacker Kawika Mitchell was often used to blitz and attack the line of scrimmage.
According to Kennard, Spagnuolo might have a few tricks up his sleeve when it comes to how he will utilize his linebackers in 2015. Kennard has seen some reps outside of the SAM linebacker position.
"In nickel packages is where I work at the 'Mike,', but I have also taken some reps at the 'Mike' as well," Kennard said.
Wherever Kennard does end up playing the majority of his snaps, he will be a key cog in the defense's success. Despite playing just 338 defensive snaps, Kennard finished as Pro Football Focus' 14th-best 4-3 outside linebacker overall. He was one of only three players with less than 500 defensive snaps to finish in the top 15 of their 4-3 outside linebacker grades. He was strong as a pass rusher and a run stopper. He finished with five sacks, four quarterback hurries, and a batted pass on snaps where he rushed the passer. In the run game, Kennard had 35 solo defensive tackles and only missed one tackle all season.
(h/t Inside Football)
Photo Credit: Photo by Elsa/Getty Images
---
---