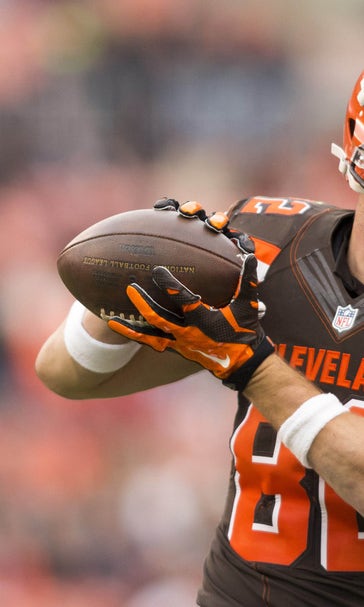 Gary Barnidge is Cleveland's Christmas gift that keeps on giving
December 24, 2015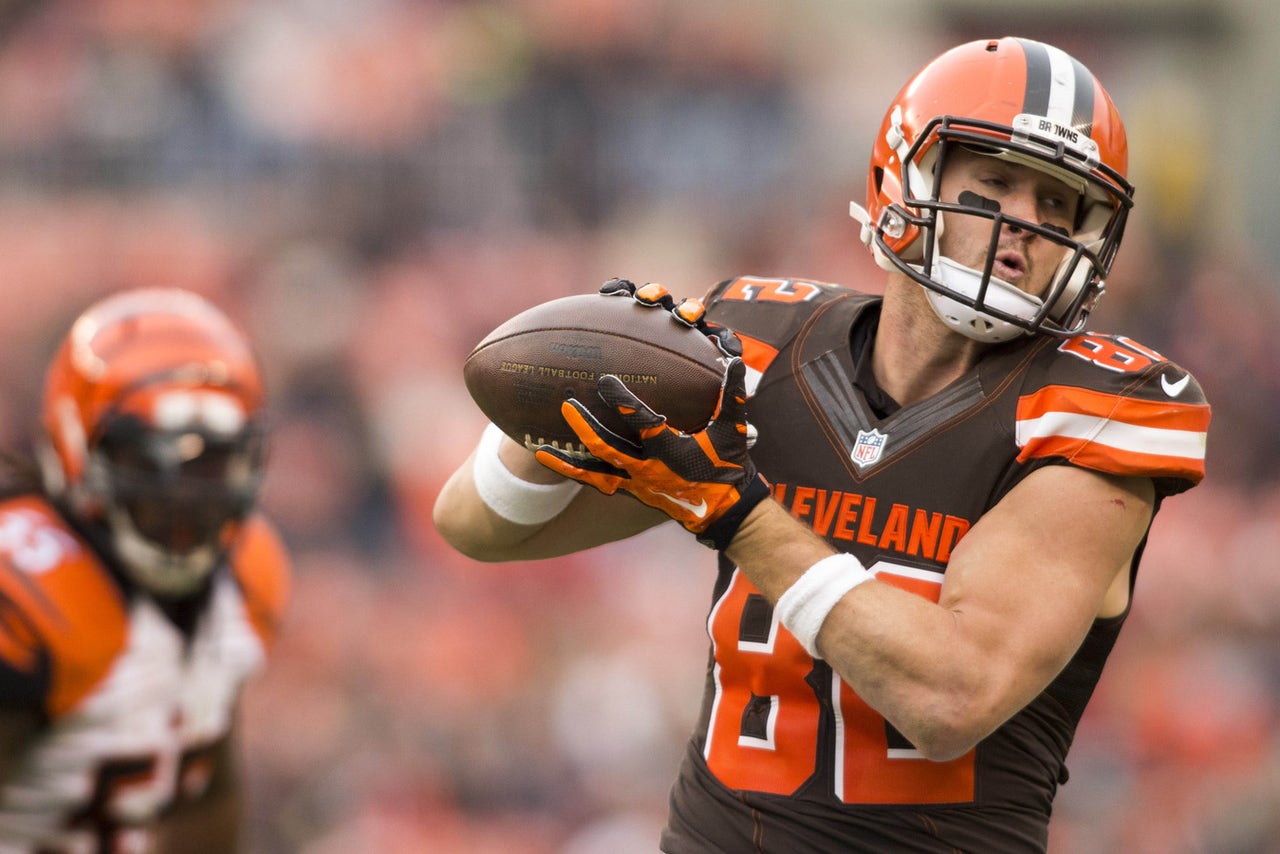 By Jessica Forrester
Merry Christmas Eve, Cleveland! Even if it feels like April out there.
I know, at the moment, there's not a whole lot of Browns-related news to get excited about. The turmoil. The coaching. The player issues on and off the field. Dwayne Bowe. Ok, don't go totally Scrooge on me here. Let's focus on one of the Browns' biggest bright spots.
Because, you guys, Gary Barnidge is freaking awesome.
I'm not talking about his recent three-year, $12 million contract extension, or his record-setting season in terms of receptions, yards receiving, and touchdowns. I'm talking about all the things Gary does for Browns fans off the field, because I don't think they get nearly enough attention. (A note: I'll be calling him "Gary" throughout. I'd like to think we're friends. Let me have it, ok?)
Have you ever dreamed of seeing a movie, perhaps the newest Star Wars, with the Cleveland Browns? Sounds a little far-fetched, no? Well, Gary wants to make your Christmas wishes come true.
Yes, that's right. Gary rented out an entire movie theater in Crocker Park tonight, on Christmas Eve, and is inviting throngs of Browns fans to join him—and his teammates—to watch Star Wars. Sorry for fangirling for a minute here, but isn't that just a little bit amazing?
Prizes for the winners of the scavenger hunt included a $250 Amazon gift card, a Bose speaker, a signed touchdown ball, and a range of "mystery gifts" that he wouldn't divulge on Twitter.
Heart melted yet? OK, one more thing. Because Gary also co-founded a worldwide charity organizations, American Football Without Barriers. From the group's website:
American Football Without Barriers (AFWB) is a 501c3 non-profit organization founded by Breno Giacomini, Gary Barnidge, and Ahmed Awadallah. AFWB Foundation Inc. was developed with a single goal in mind: use sport as a tool to help disadvantaged children reach higher levels of education and to live healthy-fit lifestyles. Both Giacomini and Barnidge are professional football players and Awadallah a senior engineer at Yums Brand share strong passions for giving back.
If you don't want to hug Gary Barnidge right now, then I have failed you as a writer.
But seriously, I think it's really easy for Browns fans, myself very much included, to focus on all of the negativity that continually surrounds this team. It's nice to stop every once in a while and highlight something positive—especially something that seems to fly a bit under the radar. Cleveland is lucky to have a player like Gary, who is not only happy to be here, but who goes out of his way to show us fans just how much.
Alright, you guys. Go follow Gary on Twitter if you aren't already doing so. And go enjoy your Christmases.
More from Waiting For Next Year:
---
---