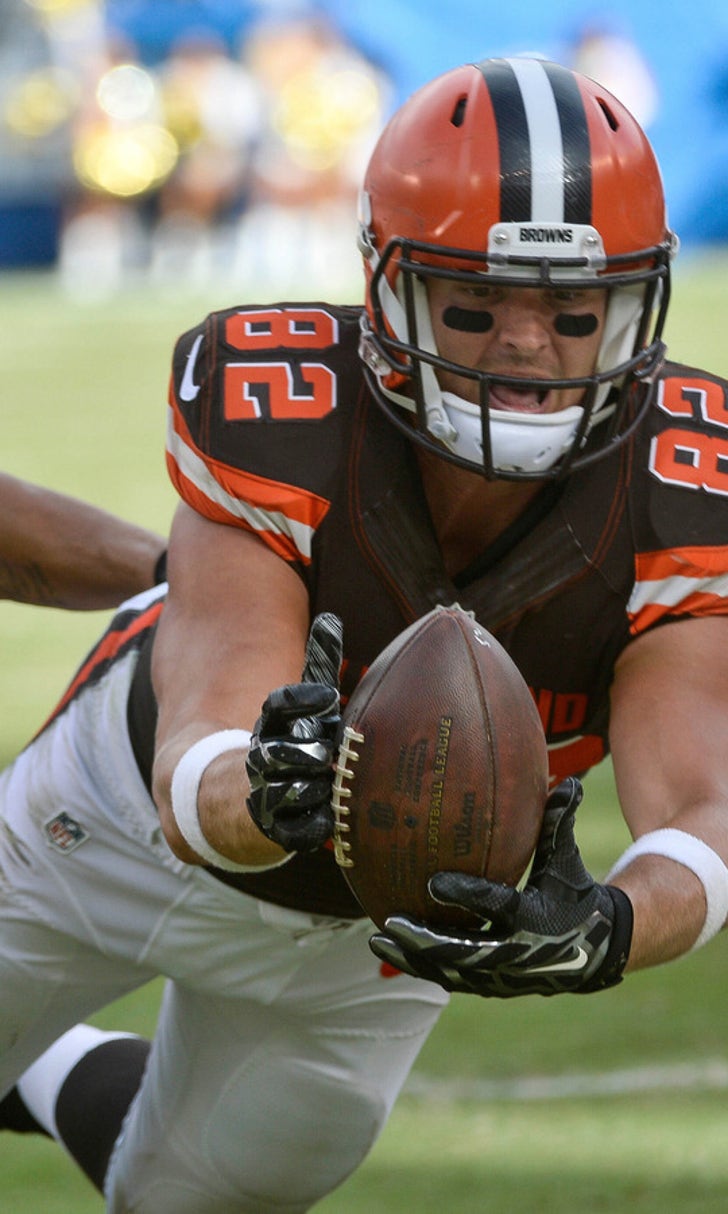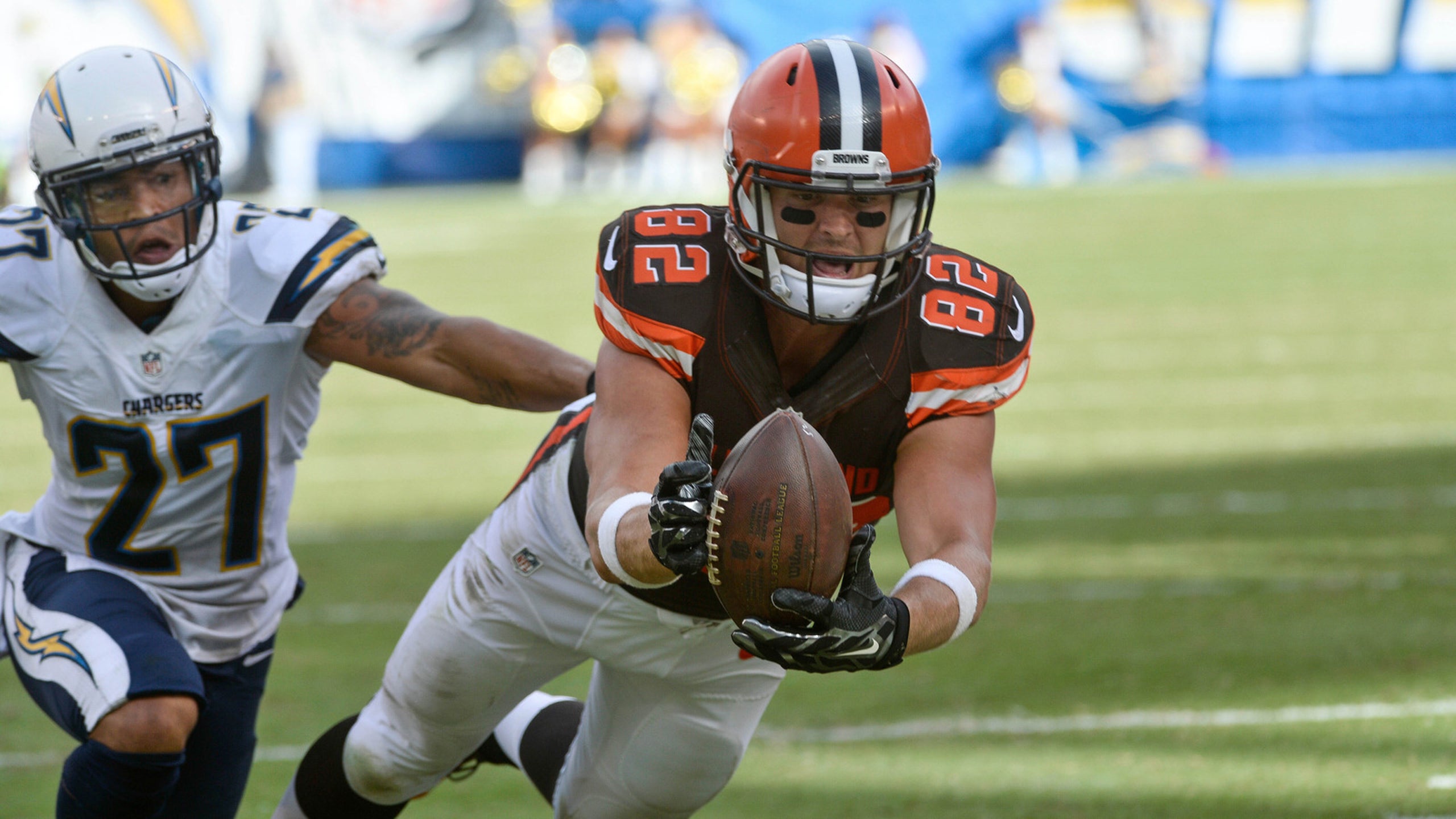 Gary Barnidge: How Browns dodged Jordan Cameron bullet
BY foxsports • October 13, 2015
By Craig Lyndall
I don't think any Browns fans were particularly upset at losing Jordan Cameron to the Dolphins in free agency. The way in which the Browns lost Cameron was embarrassing, even if it wasn't the Browns fault. Now that all the dust has settled, it's safe to make up a scenario by which a player agreed to a deal verbally, only to use that verbal commitment to gain a commitment from a different team and then sign that one into actuality. If that is what actually happened with the Browns and Jordan Cameron — and based on the sequence of reports, it sure seems reasonable to deduce — then Cameron and his agents are kind of jerks, but it appears to have worked out in the Browns' favor.
The Contracts
Jordan Cameron signed for two years and $15 million with $12.5 million guaranteed.
Gary Barnidge signed for three years back in March 2013 for $3.75 million. Only bad news for the Browns is that the 30-year-old is about to be a free agent.
The Production
Jordan Cameron has been targeted 28 times in 2015.
Gary Barnidge has been targeted 31 times in 2015.
Jordan Cameron has caught 12 passes so far.
Gary Barnidge has caught 24 passes so far.
Jordan Cameron has 170 yards and zero touchdowns.
Gary Barnidge has 374 yards and three touchdowns.
Unfair Anecdotal Visual Evidence
Here's a picture of Jordan Cameron dropping a ball in embarrassing fashion.
Here's a video of Gary Barnidge catching a football using his butt.
I'll be honest when I say that I haven't watched a whole lot of the Dolphins. Staring at statistics doesn't tell the whole story. What I can say is that after watching Jordan Cameron play here for years and never quite put it all together, it's been a joy to watch Gary Barnidge flash his way into the hearts of Cleveland Browns fans by making plays.
I wish Jordan Cameron the best, but after he used the Browns and embarrassed them in free agency this year, it feels like a little bit of justice that the Browns found a guy right under their nose who could step in and contribute meaningfully. Yes, even on plays with his butt…especially when they result in touchdowns.
More from Waiting For Next Year:
---
---