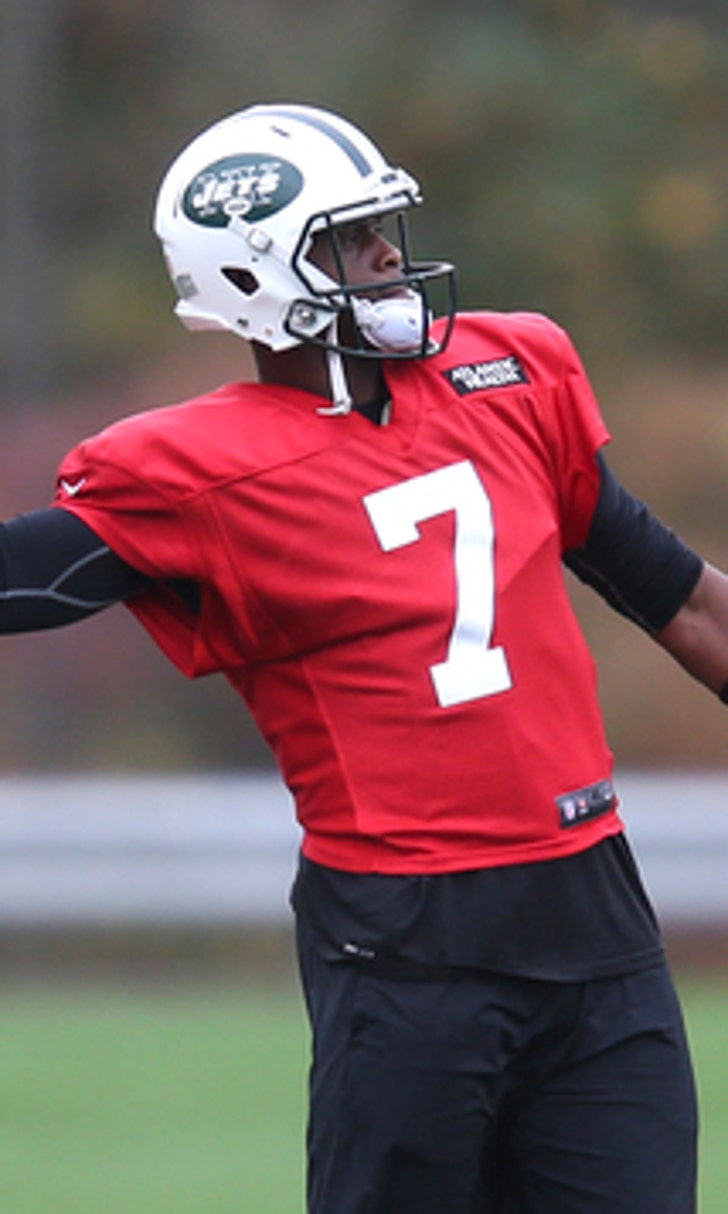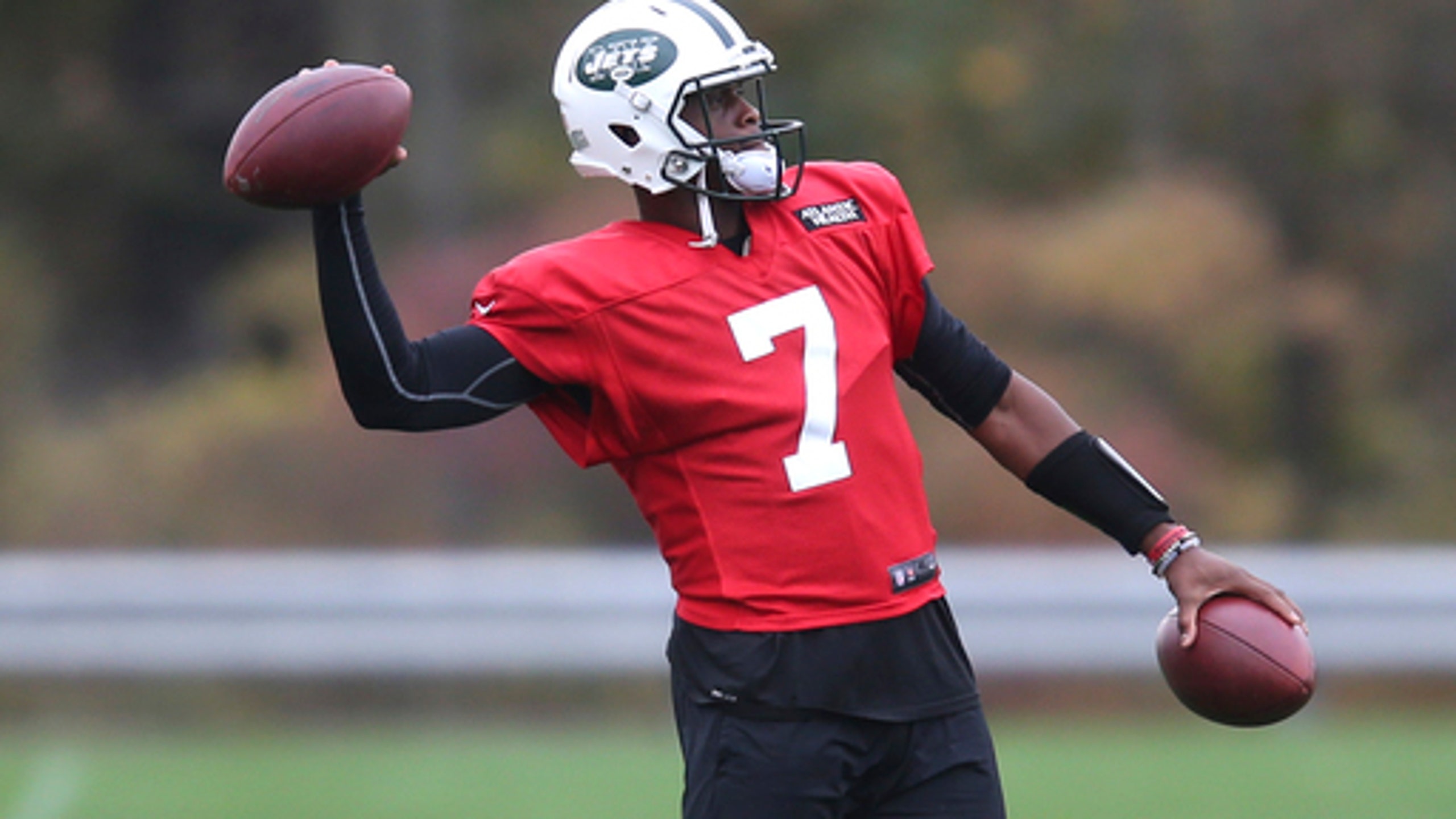 Gailey knows it's on him to solve Jets' offensive woes
BY foxsports • October 20, 2016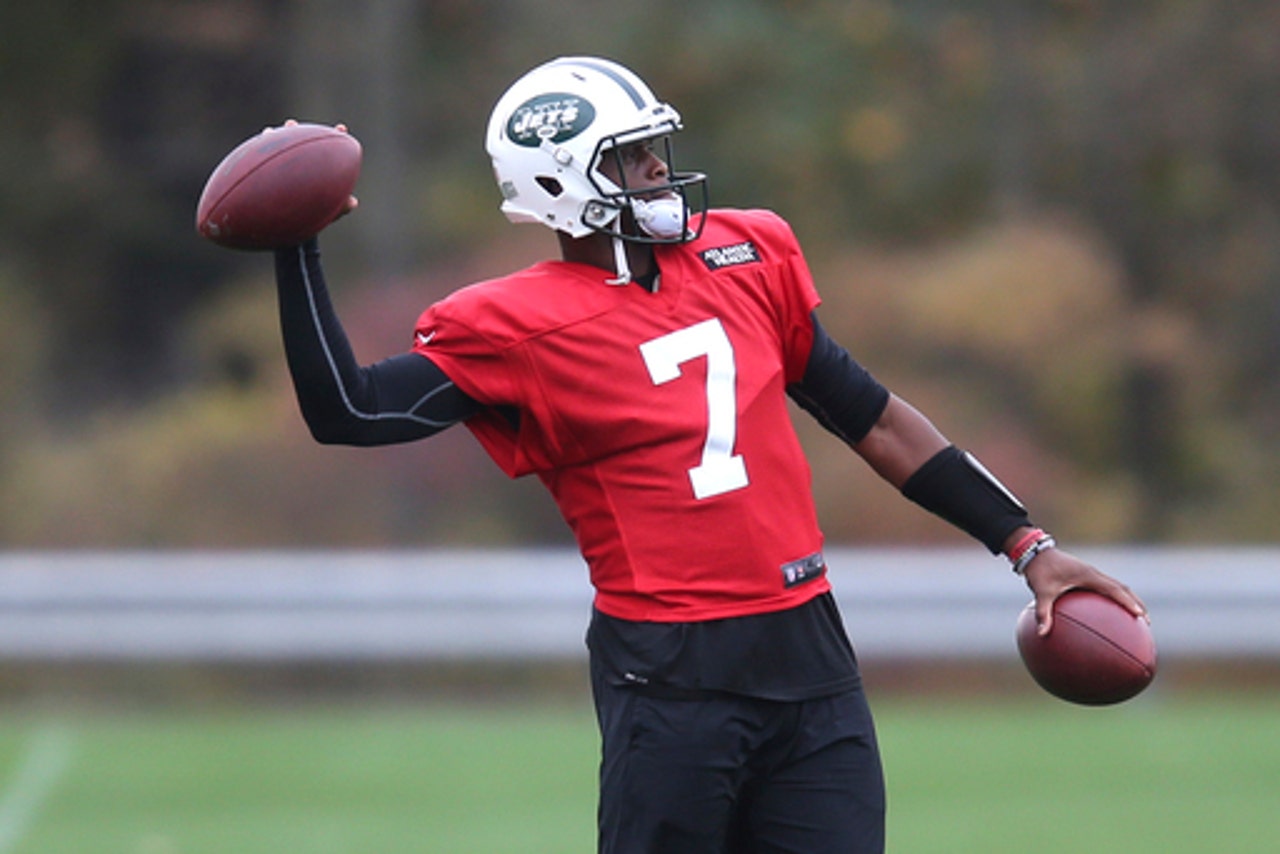 FLORHAM PARK, N.J. (AP) Chan Gailey realizes there's plenty of blame to go around when it comes to the problems with the New York Jets' offense.
He also knows it's his job to solve them. From the quarterback to the running game to the offensive line.
''It's just not all fitting together,'' the offensive coordinator said Thursday. ''We've got one little thing here, one little thing there, but those little things tend to add up. It's just not clicking yet and we've just got to keep getting everybody on the same page.
''That goes back to me making sure everybody gets on the same page.''
The struggling Jets are turning to a new chapter as far as their quarterback goes, with Todd Bowles making the switch from Ryan Fitzpatrick to Geno Smith.
The move came Wednesday with New York mired in a four-game losing streak and Fitzpatrick having thrown an NFL-leading 11 interceptions and just five touchdowns in a 1-5 start.
''The way that we played on offense the last four weeks, something had to change,'' Fitzpatrick said, ''so I guess I was the change.''
New York ranks 26th in overall offense and last in the NFL in scoring with 15.8 points per game and red-zone offense with eight TDs in 22 trips inside opponents' 20-yard line (36.4 percent).
''If it was one area, you could fix one area, but unfortunately, we've got too many areas that are not executing in the way that I think we're capable,'' Gailey said. ''It's my responsibility to get them to go out there and execute better. That's where we are right now.''
The Jets have scored just seven total second-half points over the last four games, and that TD came on a 42-yard fumble recovery by Charone Peake after Fitzpatrick was sacked late in the fourth quarter of a 27-17 loss to Seattle in Week 4.
It's a far cry from last season, when the Jets set franchise marks with 5,925 yards of total offense, 4,057 yards passing and 362 passes completed. Fitzpatrick threw a team-record 31 touchdown passes, and Brandon Marshall and Eric Decker combined for 26 TD catches, the most in the NFL.
''It's not one thing,'' Gailey said. ''We're not doing the things that we need to do that we did last year that we're capable of, in my opinion. We're not getting them done. There's no excuses.''
Fitzpatrick was done in by making mistakes at inopportune times, with his six-interception performance at Kansas City in Week 3 the start of the struggles.
Decker is done for the season with a shoulder injury, and added hip surgery on top of it. So, the receiving corps includes three rookies in Peake, Jalin Marshall and Robby Anderson - all trying to help fill the void.
Matt Forte got off to a terrific start with 196 yards and three touchdowns in his first two games, but has just 164 yards and no TDs in the four games since. That's caused some doubts as to whether the 30-year-old running back has much of anything left. It also has raised concerns about the run blocking, which has the Jets sitting at 21st in the league with 92.5 yards per game.
''We did it last year, and I think we can get back to it,'' said Gailey, whose rushing offense ranked 10th in his first season with the Jets.
For now, the quick fix is at quarterback, and Smith steps in as a starter for the first time since the season finale at Miami in 2014, when he threw for 358 yards and three TDs with a perfect 158.3 passer rating.
Smith was on his way last summer to remaining the starter until then-teammate Ikemefuna Enemkpali threw a punch during a locker-room dispute that broke his jaw - opening the door for Fitzpatrick to have one of the best statistical seasons in team history.
Other than mop-up duty in two games since, including last Monday night at Arizona , Smith has had to sit and wait during the last 14 months - sometimes getting antsy - for this type of opportunity.
''I think he's learned a lot more football,'' Gailey said. ''I think he understands a lot more of what's happening in the game, in general: what defenses are trying to do, how we need to try to beat them, what we're thinking. I do think he's come a long way in that respect. I think he's a lot better.''
Gailey insisted he fully supported Bowles' decision to sit Fitzpatrick, despite the fact he and the quarterback have a long history that dates to their days together in Buffalo. He's only concerned now with getting Smith up to speed and having him help solve the woes that have plagued the Jets' offense.
''I think all of us have a lot of confidence in him,'' Gailey said of Smith. ''He wouldn't be in this position if we didn't. He's got a lot of talent. He hasn't had a chance to do it for us yet, so I'm excited to watch him play.''
---
AP NFL websites: www.pro32.ap.org and www.twitter.com/AP-NFL
---
---