National Football League
National Football League
Fun and games over for Peyton Manning & Co.
Published
Oct. 21, 2014 6:03 p.m. ET

ENGLEWOOD, Colo. (AP) No more fun and games for Peyton Manning.
OK, it was ''hat day'' for the Denver Broncos, who didn't don helmets or pads at practice Tuesday. Still, the new record-holder for most career touchdown passes made it clear he has put his historic Sunday night performance against San Francisco behind him.
That's because Philip Rivers and the San Diego Chargers (5-2) are making another Thursday night visit to Sports Authority Field.
''It's a short week and we've got to shift our focus to a really good team that we're very familiar with,'' Manning said. ''... As much as you're happy about winning, you have to put it behind you and move on.''
Manning said he feels fortunate to have taken the fourth quarter off Sunday night after playing just 51 snaps in Denver's 41-17 win over the 49ers. Last year, he played 95 snaps in a comeback win against Tennessee before the Chargers' shocking 27-20 win in Denver four nights later.
Most of the other offensive starters for the Broncos (5-1) also got a breather thanks to a 32-point lead after three quarters.
''So, you would hope physically that would make a difference in how guys feel,'' Manning said. ''Now, if you don't throw the ball accurately or know who to block it doesn't matter how you feel.''
Rivers said that challenge this year is similar for both teams: ''They just played on Sunday night and we've got to travel, so it evens out.''
The Chargers were the only team to beat the Broncos in Denver last season. That also was on a Thursday night. Mike McCoy's game plan and Rivers' execution thwarted the highest-scoring team in NFL history in a stunning win that propelled San Diego toward a playoff push.
The Chargers stymied the Broncos by keeping Manning on the sideline for nearly 39 minutes that night.
Manning is coming off a very different kind of keep-away, one in which his receivers played with the milestone memento from his 509th touchdown toss that broke Brett Favre's record.
Demaryius Thomas, who caught the pass, revealed Manning actually had them practice the celebration stunt last week.
''We were definitely rehearsing it but I didn't think we were going to do it,'' said Emmanuel Sanders. ''I ended running up to Demaryius and I was like, `Let's just do it. I don't care, let's just do it.' It's a good nucleus of guys here. It's all about having fun but also winning.''
The keepsake didn't even end up with Manning.
The ball went on display at the Pro Football Hall of Fame in Canton, Ohio, along with the handmade ''509'' sign that Manning used while posing with Thomas and the famous football on the sideline.
Keith Rossell of Zionsville, Indiana, along with his sons Owen and Elliot and his father, Ted Rossell, were the first visitors to the museum Tuesday morning and got to place the record football in the glass-encased exhibit.
Thomas held on tight to the football the next time he scored, Manning's 510th touchdown toss.
''D.T. had to turn in 509,'' tight end Jacob Tamme said, suggesting nobody will ever spike another football in the end zone that Manning has thrown because ''every one that we get from now on is a new record.''
Despite the caps that made it seem like a training camp walkthrough, the Broncos were a serious bunch Tuesday, their December letdown against San Diego fresh in their minds.
Manning had complained about the short week of preparation leading up to that game and some of his teammates acknowledged afterward that they had their minds more on the long weekend of R&R that followed than on fending off a good team scrapping for a playoff berth.
''The Chargers just flat out-played us,'' Manning said. ''It's a reminder that there aren't many secrets: If you go out and don't execute and make mistakes and have self-inflicted wounds, it's going to be tough to beat any team much less a good football team like the Chargers.''
Coach John Fox said the Broncos spent time last offseason reviewing how to construct the team's schedule during the short week, and this time, ''there will be no excuses.''
But, he's not harping on what happened last year.
''If you spend too much time looking in the rearview mirror,'' Fox said, ''you crash.''
Notes: K Brandon McManus (groin) sat out practice but said it was just precautionary because of the short week. ... Manning said he called Favre after breaking his record and had a great conversation with the former Packers QB.
---
AP NFL website: www.pro32.ap.org and www.twitter.com/AP-NFL
---
Follow AP Pro Football Writer Arnie Melendrez Stapleton on Twitter: http://twitter.com/arniestapleton
---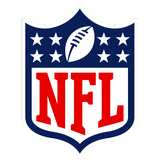 Get more from National Football League
Follow your favorites to get information about games, news and more
---