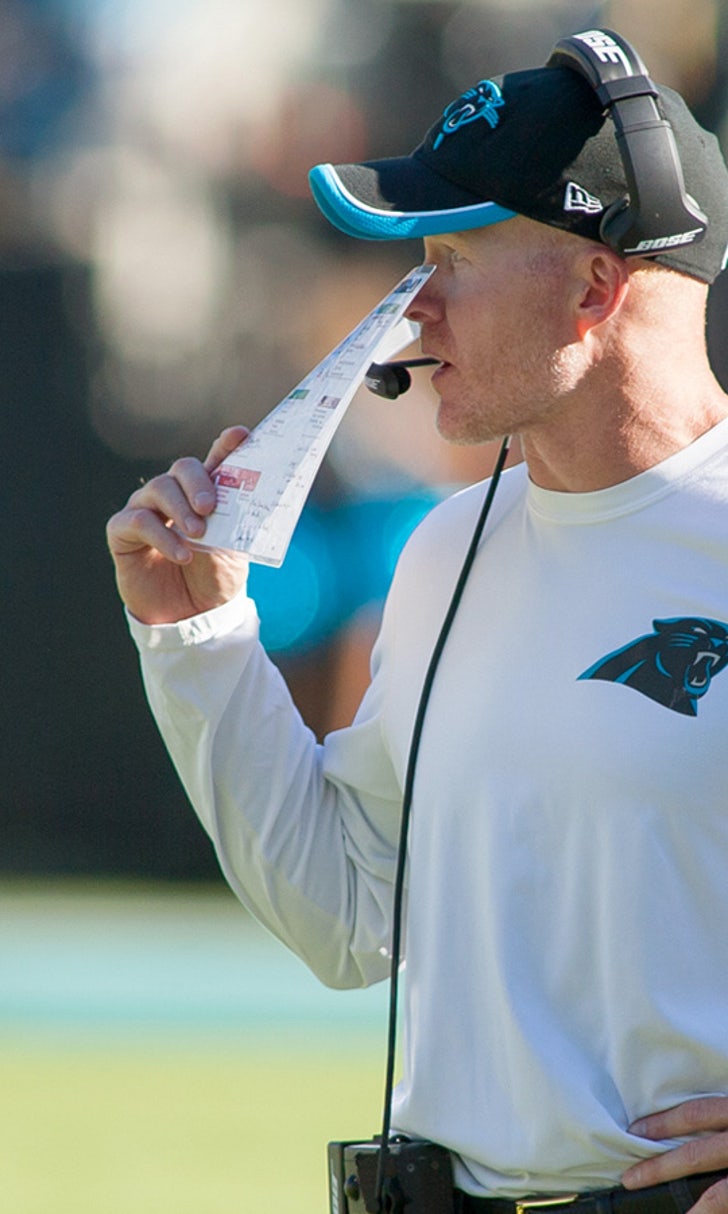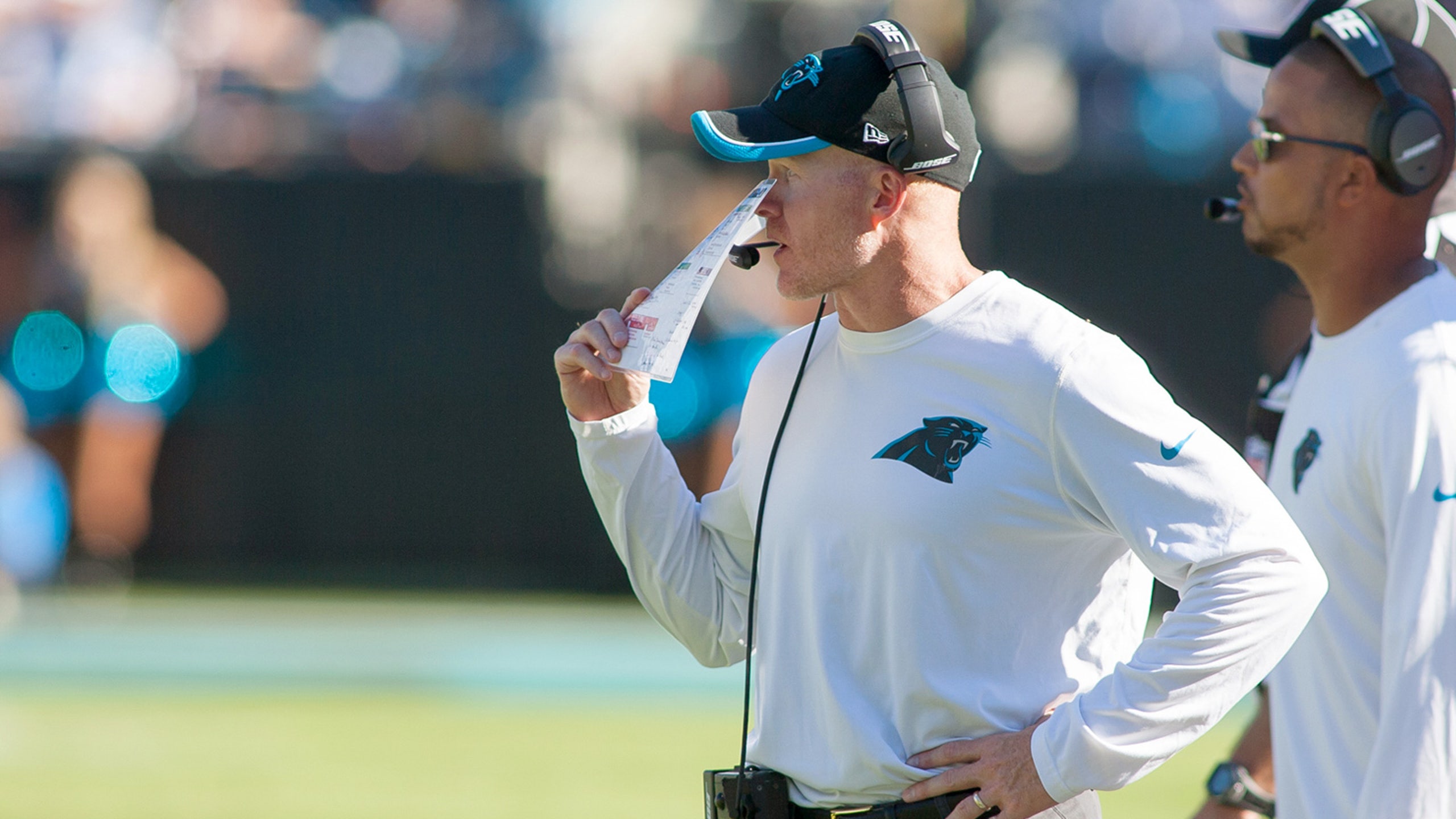 Front Office Insider: Sean McDermott quietly masterminds Panthers' defensive success
BY Ross Jones • June 18, 2015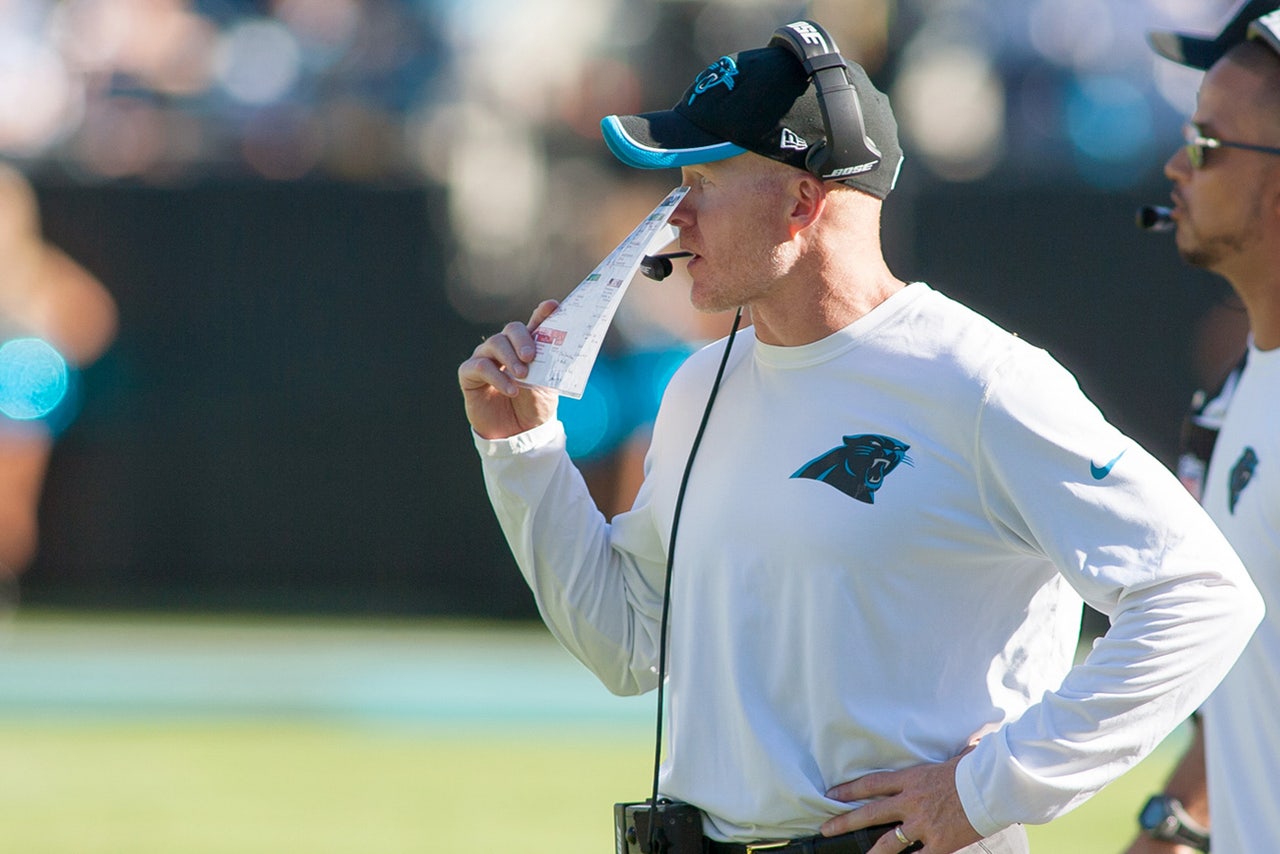 Sean McDermott is a big believer in discipline.
For the Carolina Panthers defensive coordinator, nothing outweighs the value of consistency and taking a calculated approach.
It's that philosophy that has led McDermott to pilot a unit that has finished in the top 10 in total defense for three consecutive seasons.
"There's a story of an explorer who marched 20 miles a day regardless of the weather," McDermott told FOXSports.com. "That's what we talk to the players about. You have to be consistent. You're going to get to your goals a lot sooner if you're consistent regardless of the environment or atmosphere."
Having success is one thing, but sustaining it in an ever-changing league is the sign of a good coach's beliefs executed on the field.
If one player has met McDermott's expectations, it's fourth-year cornerback Josh Norman.
Norman, who is entering a contract year, often showed glimpses of his talent. This spring, however, the fourth-year cornerback has put it all together.
"I really enjoyed his development," McDermott said. "I'm proud of the way that he has developed over the course of his career and in particular as of late. The maturity process that he's gone through is spectacular. He has had a real nice spring. As a corner, there are guys who can make the flash plays but what I really enjoy and what I'm proud of most is how he's been consistent."
Norman is joined in the defensive backfield with promising second-year talents like cornerback Bene Benwikere and safety Tre Boston. Benwikere and Boston were instrumental in Carolina's stretch into the postseason last year.
McDermott is pleased with how Boston has established himself vocally in the secondary. In regards to Benwikere, the long-time coordinator is intrigued by his craftiness and believes he'll eventually be a guy who can take the football away from the opposing offense.
Aside from the secondary, the Panthers are recalibrating their pass rush.
In 2013, the Panthers finished first in the NFL with 60 sacks. Dealing with defensive end Greg Hardy's suspension in 2014, the Panthers dropped the quarterback just 40 times (13th in the league).
Affecting the passer is a priority for the disciple of the late and great former Philadelphia Eagles defensive coordinator Jim Johnson, McDermott's mentor. Getting to the quarterback with your front four might be a bigger one.
"We have Charles Johnson and we really need to find that second pass rusher," McDermott said. "That's an area that we're focusing on now as we evaluate our roster and team."
Defensive ends Wes Horton, Frank Alexander, Kony Ealy and Mario Addison will contend to be the second edge rusher in training camp.
The glue to the defense? The playmaking linebackers: Luke Kuechly and Thomas Davis.
Davis, who was given a two-year extension this week, figures to continue to be a staple of this unit despite the front office spending a first-round pick on versatile linebacker Shaq Thompson.
"I think you'd be hard-pressed to find two linebackers that are able to do the things those two can do," McDermott said. "From the way they affect the run game, to how they match up on tight ends and running backs. How they can cover the field from a speed and range standpoint. I'm not sure where we would be without those two."
As for Thompson, the Panthers are eager to see what they have in the playmaker. Because of the academic calendar most Pac 12 schools abide by, Thompson returned to the facility about a week ago. Thompson's athleticism and versatility have been quite evident, according to McDermott.
Now, it's getting him up to speed on the scheme and acclimated to the speed of pro football.
Thompson, and the entire Panthers' defense, must crawl before it can walk. And McDermott's mantra is sound in that slow and steady wins the race.
Raiders QB coach impressed with Carr
The Oakland Raiders are banking on quarterback Derek Carr to show progress in his second season.
While the Raiders have surrounded Carr with talent via the draft (WR Amari Cooper and TE Clive Walford) and free agency (WR Michael Crabtree), he has been quite the quick study of Bill Musgrave's offense.
Carr, who missed the majority of the offseason training activities with an injury to his ring finger, has made a very good impression on the Raiders' staff. It is Carr's physical attributes, however, that has the team buzzing with enthusiasm.
"I think Derek has a stronger arm than a lot of people give him credit for," Raiders quarterbacks coach Todd Downing told FOXSports.com. "I remember him coming out in the draft and some of the buzzwords around him was he had adequate arm strength. I think he has way better than adequate arm strength. He can make all the throws necessary on the field and fit the ball in tight windows.
"I think he is a much better athlete than a lot of people give him credit for. Derek can move pretty well. When he gets off schedule he can create that second-level play while keeping his vision down the field. That's going to be something to watch as he develops and grows. Finally, he has great pocket presence. For a guy who is 6-foot-2, he lets downfield concepts develop without bailing or getting small in the pocket. He doesn't lose his vision of those vertical concepts."
Several players and staff members have praised Carr's work ethic this offseason. The 23-year-old brings a veteran-like approach, but has a "clay-like disposition and just wants to be molded into a good quarterback," according to Downing.
Carr could be set to take his biggest strides in his sophomore campaign. Downing believes is he's getting familiar with opposing defensive coordinators.
"Derek is a student of the game," Downing said. "He wants to be as well-prepared as he can possibly be. I think going into his second season you start to realize the personality of the guys you're going up against from a play-calling standpoint and that leads to anticipation."
Carr became the seventh rookie quarterback to throw for at least 3,000 yards and 20 touchdowns in a season. With a new cabinet of weapons and a year of experience under his belt, there's no telling the heights he can reach in Oakland.
Another young Giants WR emerging
With wide receivers Odell Beckham (hamstring) and Victor Cruz (patellar tendon) rehabbing injuries during the New York Giants' offseason activities, one other pass-catcher has been making noise.
Second-year wideout Corey Washington, a 6-foot-4, 220-pound target, has created quite the buzz in East Rutherford.
"Yeah, he has had a nice spring," head coach Tom Coughlin told reporters earlier this month. "He has worked hard. He has had a good attitude. He has had a smile on his face. He has done most everything we have asked him to do. I think every time he has been called upon he seems to have responded."
Washington, who was undrafted out of Newberry College, has the ability to make challenging catches in coverage.
Expect Washington to have a solid role in Ben McAdoo's West Coast offense this season. Washington, whose long speed was evident by running a 4.44 40-yard dash at TNT Sports in Williamston, S.C. before OTAs, has worked on his route-running to create separation from the defender.
Washington figures to give a receiving corps that features Beckham, Cruz and Rueben Randle some depth.
---
---