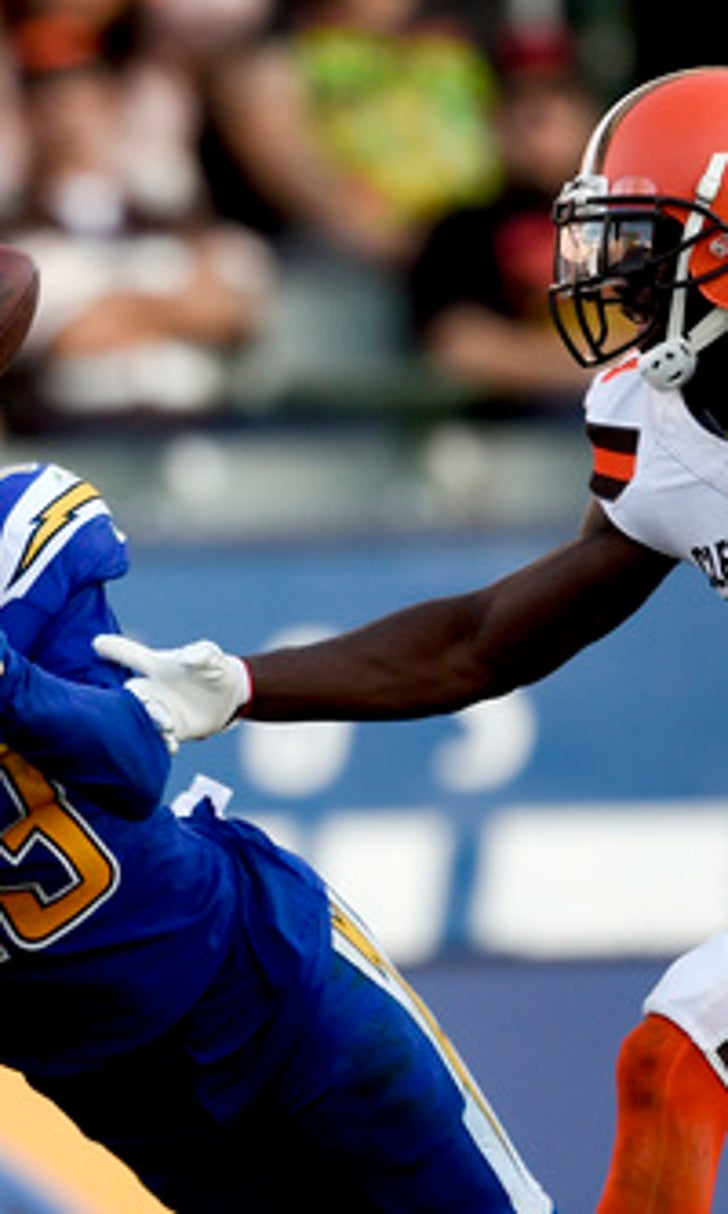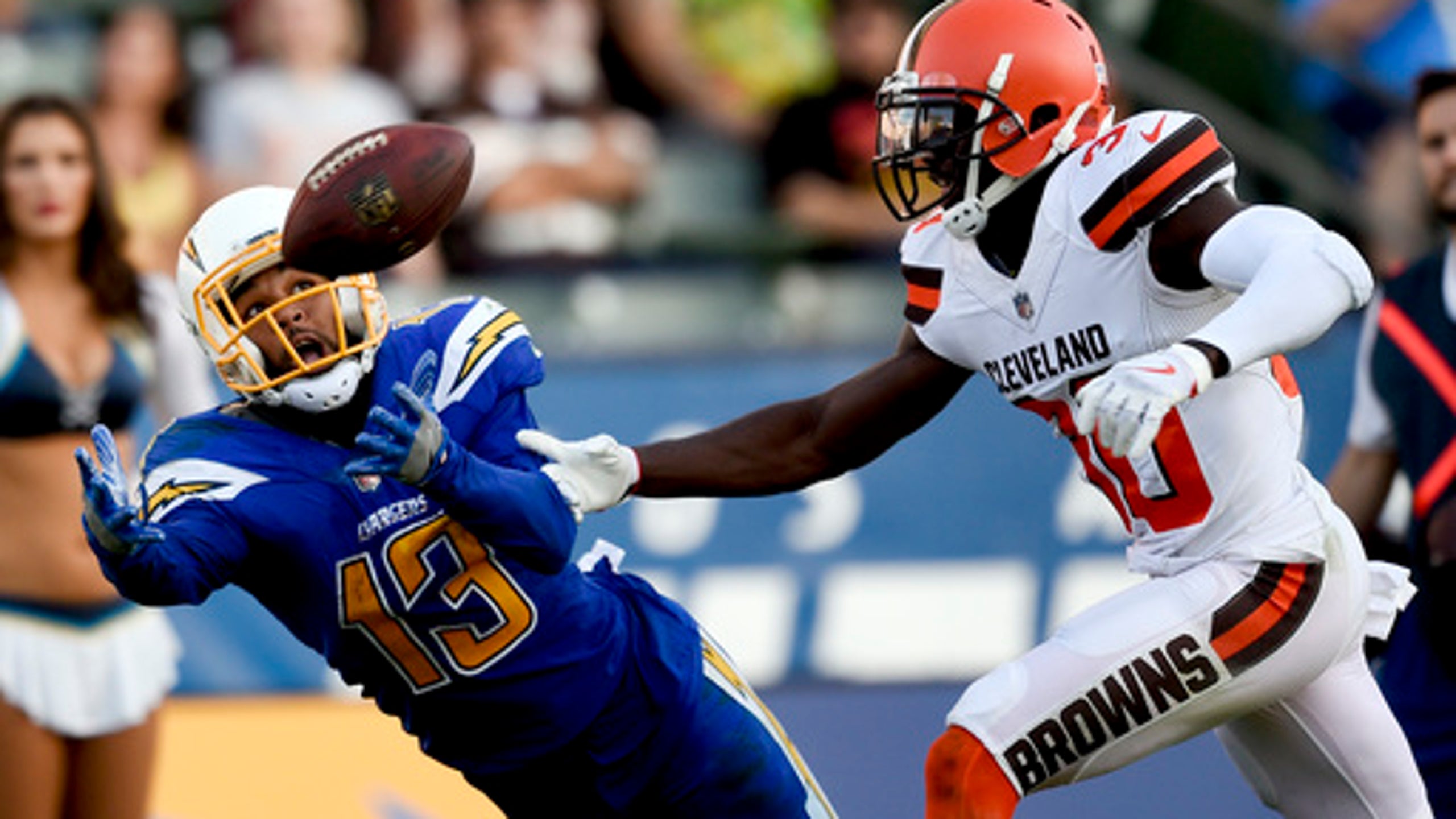 From 0-4 to 1st place: Chargers make wild 2-month turnaround
BY AP • December 4, 2017
COSTA MESA, Calif. (AP) The Los Angeles Chargers started 0-4 in their relocation season, and what little national attention they received was focused on the hostile portions of the crowds in their compact new home stadium.
Two months later, a whole lot more people are cheering for the Chargers.
After a 19-10 victory over Cleveland, Los Angeles is tied for first place in the AFC West with six victories in eight games. The transformation grows more intriguing with each passing week around these Bolts (6-6), who have surged into playoff contention with a month to spare in a season that already appeared lost in early October.
''These guys have been fighting like hell to climb out of this hole we dug ourselves in,'' coach Anthony Lynn said Monday. ''It's just good to see we're playing some good football at the right time, and some (NFC rivals) have come back to us, and now we have a hell of an opportunity here.''
Los Angeles heads into a visit from Washington (5-7) on Sunday with three consecutive victories and a wealth of confidence. Just about everything is clicking for the Chargers, who have outscored their last three opponents by a combined 101-40.
The Chargers' remaining schedule is set up rather splendidly for a playoff run, if they can make it.
Along with games against the Redskins and Jets (5-7), the division race can be decided in head-to-head matchups with both Kansas City and Oakland, who sit tied with LA atop the AFC West at 6-6. Lynn won't allow anyone to look past Washington, but the Chargers realize what they've done for themselves in the big picture.
''We're in a good place right now, but we're not in a great place, and that's why we have to continue to keep working,'' running back Melvin Gordon said. ''I feel like everything is in our hands right now. We are starting to see the light a little bit, but by losing those four games at the start of the season, we dug ourselves a pretty big hole. It's crazy, because at any moment, the Chiefs or anybody can turn it around. So that's why you can't let up. We went 0-4, and we've been turning it around, so who's to say the Chiefs or the Raiders can't do the same thing these last four games?''
Gordon realizes the Chargers could have mentally checked out when they went winless in Lynn's first four games, including three losses by two points or fewer.
The season could have fallen apart again when they lost back-to-back games around their bye week, including a weird, heartbreaking overtime defeat in Jacksonville on Nov. 12.
Instead, the Chargers haven't lost since.
''We have talent,'' Lynn said. ''I think you can have talent and still fall apart. But we have talent, and these guys chose to stay together. I think that's made the difference.''
During their three-game winning streak, the Chargers have racked up 400 yards of offense in three consecutive games for the first time since the first half of the 2015 season. Los Angeles played nearly two full games in this streak without even punting, from late in the first win over Buffalo until the fourth quarter against Cleveland.
Coordinator Gus Bradley's defense has been quietly outstanding all season, holding all 11 opponents under 27 points and getting 35 sacks. Los Angeles has 10 interceptions in the last four games, with Adrian Phillips' fourth-quarter pick sealing the win over Cleveland after Joey Bosa ended the previous drive by strip-sacking DeShone Kizer.
The Chargers realize a loss to the Redskins could endanger everything they've built over the last two months, but they see no reason to doubt the focus they've built since that 0-4 start.
''I don't think we can take anything for granted,'' Lynn said. ''I think these guys know that, especially after the way we started. That's some of the lessons that you learn when you start out like that. You can't afford to take anything for granted or look ahead to anybody.''
NOTES: Lynn was surprised to learn that the Browns had trouble with their headset communication at StubHub Center on Sunday, noting that neither the Browns nor the officials told him about it during the game. ''We didn't have any problems on our sidelines,'' he said. ''If their headsets go out, we have to turn ours off. So we heard absolutely nothing.'' ... Lynn believes DT Corey Liuget and TE Hunter Henry should be able to play Sunday. Liuget missed the game against Cleveland with a toe injury, and Henry took a number of hard hits while making seven catches for 81 yards. ... The Chargers plan to stick with K Travis Coons, who made four of his five field goal attempts in his debut against the Browns.
---
For more NFL coverage: www.pro32.ap.org and www.twitter.com/AP-NFL
---
---