National Football League
National Football League
Fox mum on his quarterback rotation
Published
Aug. 19, 2011 1:00 a.m. ET

If Brady Quinn has leapfrogged Tim Tebow on the Denver Broncos' depth chart, coach John Fox isn't saying.
Fans will just have to tune in Saturday night to see what happens when the Broncos face the Buffalo Bills at Sports Authority Field at Mile High, the stadium's new moniker.
Fox called it a ''game-time decision'' regarding his quarterback rotation.
''From a competitive standpoint, we can talk about that after the game,'' Fox said, ''not before the game.''
Even if Quinn gets into the game before Tebow when the starters come out in the second quarter, that's not to say he's necessarily won the job as Kyle Orton's primary backup.
At practice this week, Orton again got all the work with the first team but Quinn and not Tebow received most of the second-team work.
Against Dallas last week, Tebow replaced Orton and Quinn finished up.
Orton's efficient play quickly squelched the ''quarterback controversy'' at Dove Valley this summer, but while all the national attention has been on Orton and Tebow, Quinn has actually been the most intriguing quarterback at the Broncos training camp that wrapped up Friday.
Quinn has shown marked improvement from last year, when former coach Josh McDaniels hardly gave him any snaps in practice and never sent him into a game.
Quinn, who came to Denver last year in the much-derided trade with Cleveland that sent running back Peyton Hillis to the Browns, has displayed a better grasp of Mike McCoy's offense and his arm strength and accuracy are better than Tebow's.
There's been a feeling around training camp that if Orton were to get hurt or traded, the starting job would go Quinn and not Tebow, the second-year pro from Florida who remains a work in progress.
If Orton stays in Denver as expected, the Broncos might not even officially name a backup because the new rules this year do away with teams having to designate the inactive, third quarterback on game day.
Tebow regularly spends a half hour or more after practice working on his drops and throws, and this week, John Elway, the Broncos' Hall of Fame quarterback-turned chief football executive, tutored Tebow during one of these post-practice sessions.
''It's awesome when you get the extra help from a guy like John Elway, who I grew up watching and is one of the best to ever play,'' Tebow said. ''He can come out there and he can give you advice just like the other coaches but he can also give you that little bit of advice that someone in his position only knows because they've gone through it and they've lived it and they understand everything.''
Tebow said he hasn't been told anything about his snaps Saturday night but is eager to improve on his performance in the preseason opener when he completed 6 of 7 passes but watched two drives stall.
Among his priorities is progressing through his reads when his primary target is covered.
''Knowing when to get off a receiver, knowing when to stay on a receiver, who am I going to first, different things like that based on the coverage, honestly, I'd probably put that up there one or two, you know?'' Tebow said. ''That's huge.''
The Broncos plan to return to their rushing roots under Fox, and they spent a great deal of their practices this week running the ball. So, fans might just see a lot of hand-offs Saturday night no matter who's under center.
''We want to be a multitask offense,'' Orton said. ''I think some games we're going to try to lean on the run. Some games we'll lean on the pass. It's good to get out here and establish the run. I think the guys are doing a good job of opening up holes for the backs. Willis (McGahee) and Knowshon (Moreno) are running the ball hard.''
Orton loves the idea of a more balanced offense after the Broncos ran just 39 percent of the time last season, an imbalance that led to more sacks and less productivity on third down and in the red zone, where opponents didn't have to respect the play-action and doubled up on Pro Bowl receiver Brandon Lloyd.
''If you can hand the ball off on third-and-4, rather than getting all these crazy blitzes and coverages, it's going to help the whole offense,'' Orton said.
Notes: Fox said his captains for this game are Lloyd and LT Ryan Clady on offense and CB Champ Bailey and linebacker D.J. Williams on defense. Williams was stripped of his regular season captaincy last year after his second drunken driving arrest. The NFL declined to comment this week when The Associated Press inquired about the possibility of Williams being suspended for the start of this season over that arrest. The league also declined to comment on possible disciplinary action facing CB Perrish Cox, who is facing a sexual assault charges.
---
Connect with AP Pro Football Writer Arnie Stapleton at http://twitter.com/arniestapleton
---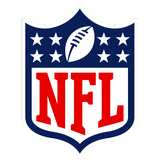 Get more from National Football League
Follow your favorites to get information about games, news and more
---