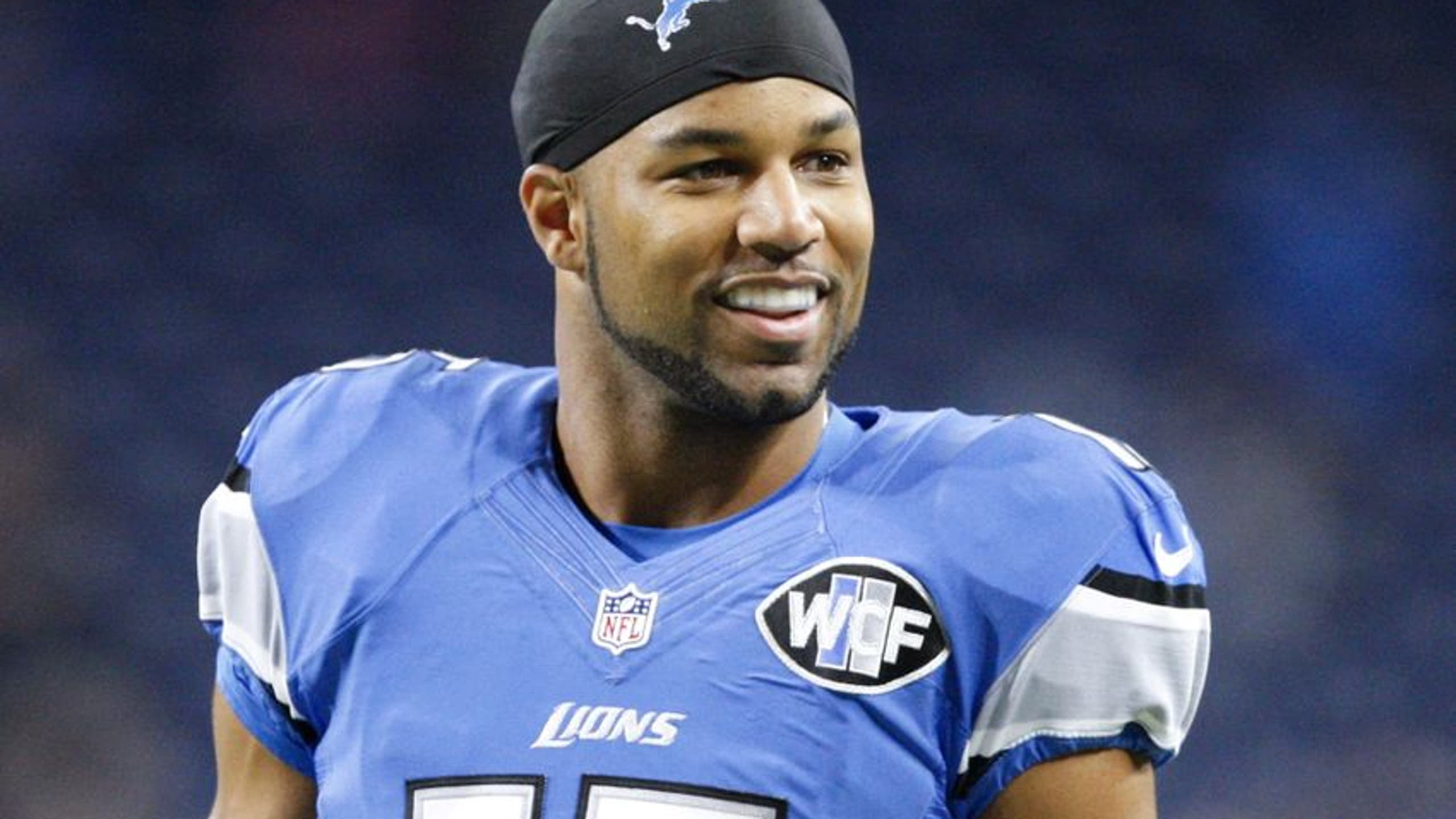 Former Irish, Golden Tate, to Honor Craig Sager On Cleats
BY Fansided and Noah Strackbein/FanSided via Slap the Sign • December 17, 2016
Golden Tate will honor late NBA reporter, Craig Sager, with custom cleats Sunday.
Former Notre Dame wide receiver, Golden Tate, is in the midst of one of his best NFL seasons thus far. With a pivotal matchup this weekend against the New York Giants, Tate decided he'd use the media coverage to honor one of the most well-known sports reporters of all-time.
During Sunday's Lions vs Giants game, Tate will wear custom designed cleats honoring Sager.
The blue, silver, and black cleats say "Craig Sager" on one side, and "RIP Craig" on the other. With all the abstract designs within the cleats, they appear to be just as flashy as the suits Sager wore during his time as a reporter.
NFL players have used cleats to honor many legends this season. Antonio Brown represented Arnold Palmer and Muhammad Ali on his cleats early this season. In Week 13, players were permitted to wear cleats honoring a charity of their choice.
It seems that during a time in football when creativity is being taken away, it's warming to see players finding ways to show their respect for different causes. Unfortunately, the NFL hasn't seen eye-to-eye with these players.
Just a week after Brown wore his Arnold Palmer cleats, the NFL told Brown he wasn't permitted to wear his Ali apparel. The league has been somewhat unclear on the rules involving cleats.
With Tate's message being a positive one, it will be confusing if he's punished for wearing the cleats. The NFL, however, has made some unusual decisions this season that has left question marks regarding player apparel.
Hopefully, Tate is able to wear the cleats with no trouble, and the NFL allows him to honor a late legend.
More from Slap the Sign
This article originally appeared on
---
---