National Football League
National Football League
Foles' stats down, but Eagles winning
Published
Oct. 28, 2014 6:32 p.m. ET

PHILADELPHIA (AP) Nick Foles isn't close statistically to where he was last season. He's near the bottom in several passing categories and some are wondering if Mark Sanchez should get a chance to start for the Philadelphia Eagles.
Not coach Chip Kelly.
''I think you rate your quarterback in terms of, `Are you winning, are you losing?''' Kelly said. ''Nick is 5-2.''
Foles surpassed all expectations in 2013 when he came off the bench in Week 5 and put together one of the best seasons by any quarterback in history. He threw 27 touchdown passes and only two interceptions, setting an NFL record for best TD/interception ratio. He completed 64 percent of his regular-season passes for 2,891 yards and his passer rating of 119.2 was the third-highest ever. He tied an NFL record with seven TD passes in his ninth career start at Oakland on Nov. 3.
Overall, including the playoffs, Foles tossed 29 TDs and only two picks in 350 attempts and finished off as the offensive MVP of the Pro Bowl.
Things aren't going quite so smoothly for the third-year pro. Foles already has nine interceptions and he's lost three fumbles. His completion percentage (59.2) and his passer rating (80.7) both are sixth-worst in the NFL.
''I have to do a better job,'' Foles said. ''Words can't describe it. I have to keep working on fundamentals, footwork and decision-making. I'm going to keep studying film and keep working. It's all correctable and I can fix it. My words don't mean anything. I have to go out there and prove it.''
Foles threw two picks in a 24-20 loss at Arizona on Sunday and misfired on three straight passes from the Cardinals 16.
''It's a concern when we turn the ball over,'' offensive coordinator Pat Shurmur said. ''We've got to correct the errors that we make in terms of turning the ball over, and again there's a reason for it. And we're just going to have to just continue to try to improve it, and I think that's really it.''
Kelly wouldn't put all the blame on Foles.
''I know we've thrown nine interceptions, but there's not a consistent (thing),'' he said. ''Sometimes it's the rush, sometimes we weren't running the proper route, and sometimes it's the quarterback.''
Foles threw one interception against Arizona off his back foot instead of getting set in the pocket. He's only been sacked twice in the past six games, but he's made risky throws to avoid the rush at times.
''What I'm finding with Nick is when he sets his feet and steps into the throws, he's awesome,'' Shurmur said. ''What we're also finding is there are times when he gets flushed or he flushes himself and he doesn't have his feet underneath him and he's not as good as he could be if they were, and I think that can be said for all quarterbacks. When we do flush, we've got to remain a passer.
''There are times when an incomplete pass is really the right thing to do,'' Shurmur said. ''But as a passer, if you can stay in the pocket, trust the pocket, there's no reason to flush, go through your progression, as the down gets late, then you start to use your feet and do the right thing with the football.''
The defending NFC East champion Eagles are only a half-game behind Dallas (6-2) in the division and still have two games remaining against the Cowboys. Though Sanchez, the former New York Jets star, excelled in the preseason, he won't get a chance unless Foles is injured.
NOTES: C Jason Kelce practiced with the starters, just one month after having surgery for a sports hernia. Kelce has missed the last four games. ... RB Darren Sproles also practiced after missing one game because of a sprained knee. ... CB Brandon Boykin and S Nate Allen didn't practice because of hamstring injuries. ... The Eagles visit Houston (4-4) on Sunday.
---
AP NFL websites: www.pro32.ap.org and www.twitter.com/AP-NFL
---
Follow Rob Maaddi on Twitter: https://twitter.com/AP-RobMaaddi
---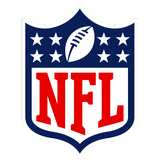 Get more from National Football League
Follow your favorites to get information about games, news and more
---