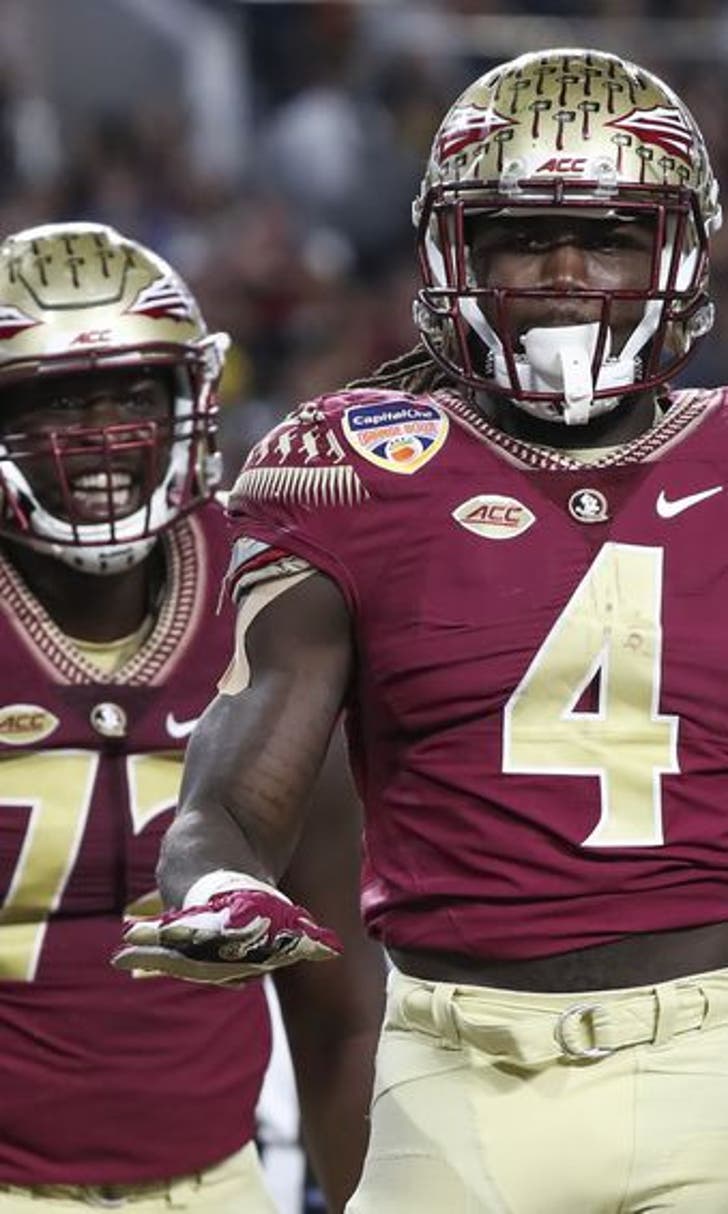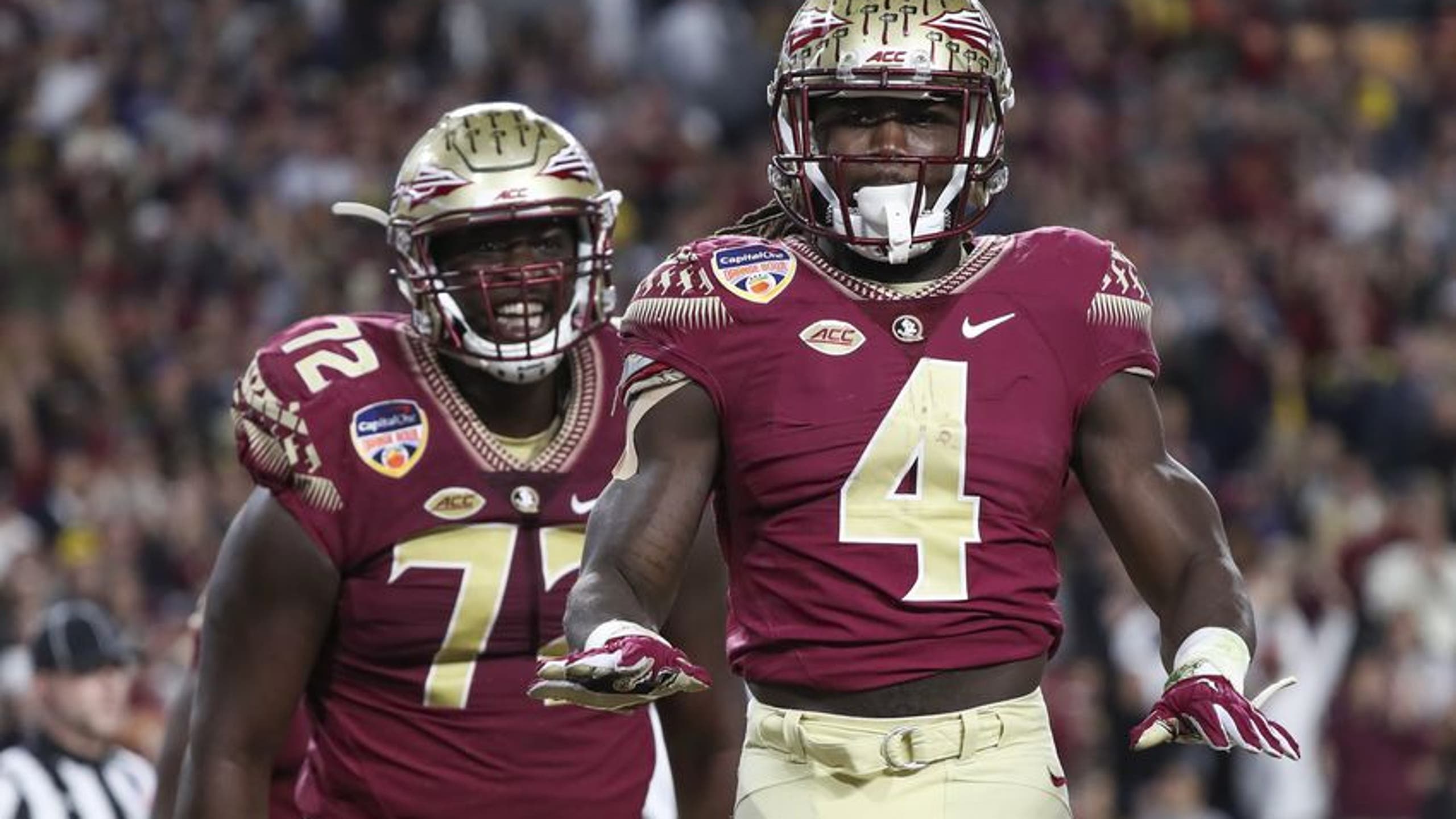 Florida State running back Dalvin Cook is a special talent
BY Fansided and Sayre Bedinger/FanSided via NFL Mocks • December 30, 2016
Florida State running back Dalvin Cook is a stellar talent, and will be gracing us with his presence on Sundays in the near future…
Florida State running back Dalvin Cook is incredible.
The Orange Bowl has been a national display of his excellence as a football player, and a reminder to everyone that he is a phenomenal up-and-coming NFL prospect.
This young man has exceptional skills as a running back, and might be one of the first offensive players off the board in April's draft (if and when he officially declares…)
More from NFL Mocks
Cook is built really well to be a featured back, and has the combination of vision and burst to be a home run threat at the next level right away. Combine his skills as a runner with his soft hands, and you have the ideal running back prospect, but will he be prioritized at the next level?
After witnessing the impact of Ezekiel Elliott of the Dallas Cowboys in his rookie season, it's hard to believe NFL teams won't jump at the opportunity to get their hands on a player like Cook, who might not offer the type of power between the tackles Elliott does, but perhaps even better speed off the edge.
Because of his deep speed, Cook has drawn comparisons to Chris Johnson from some in the scouting community, and perhaps offers even more versatility as a runner. He has a thick trunk and as you can see in his run against Michigan, he easily breaks arm tackles in the open field.
I think he's a more physical runner at the next level than a guy like Johnson or even Jamaal Charles of the Kansas City Chiefs.
One way or another, some NFL team is going to be boosted greatly by the presence of Cook on their roster. He's going to be a superstar at the next level.
---
---