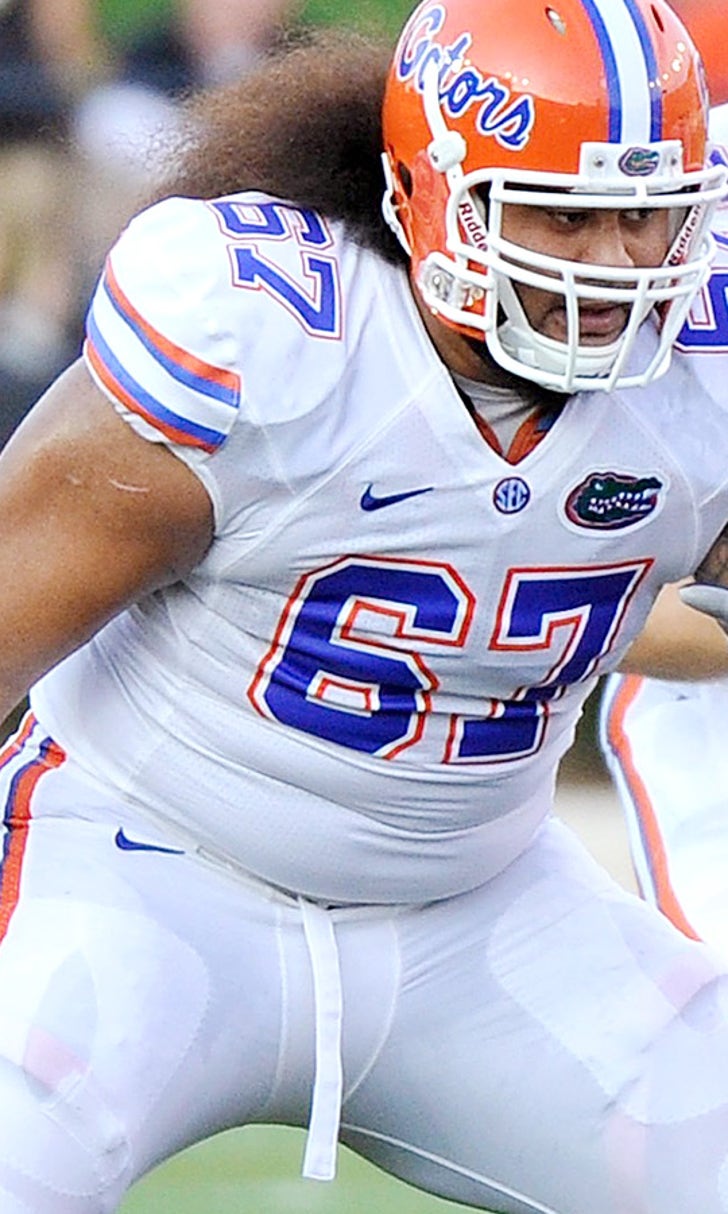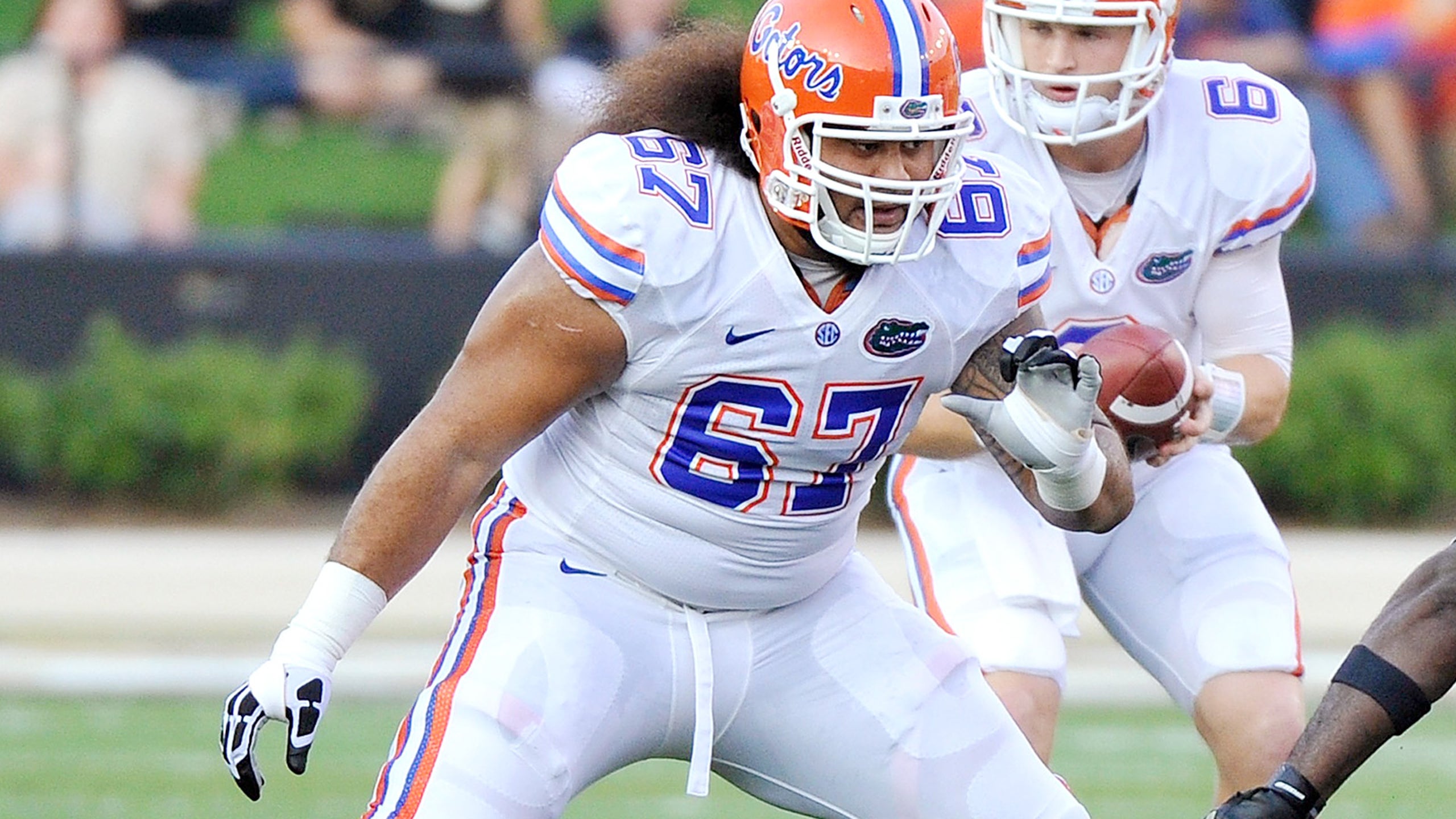 Florida guard Halapio hones in on the details as NFL Draft approaches
BY Ross Jones • April 17, 2014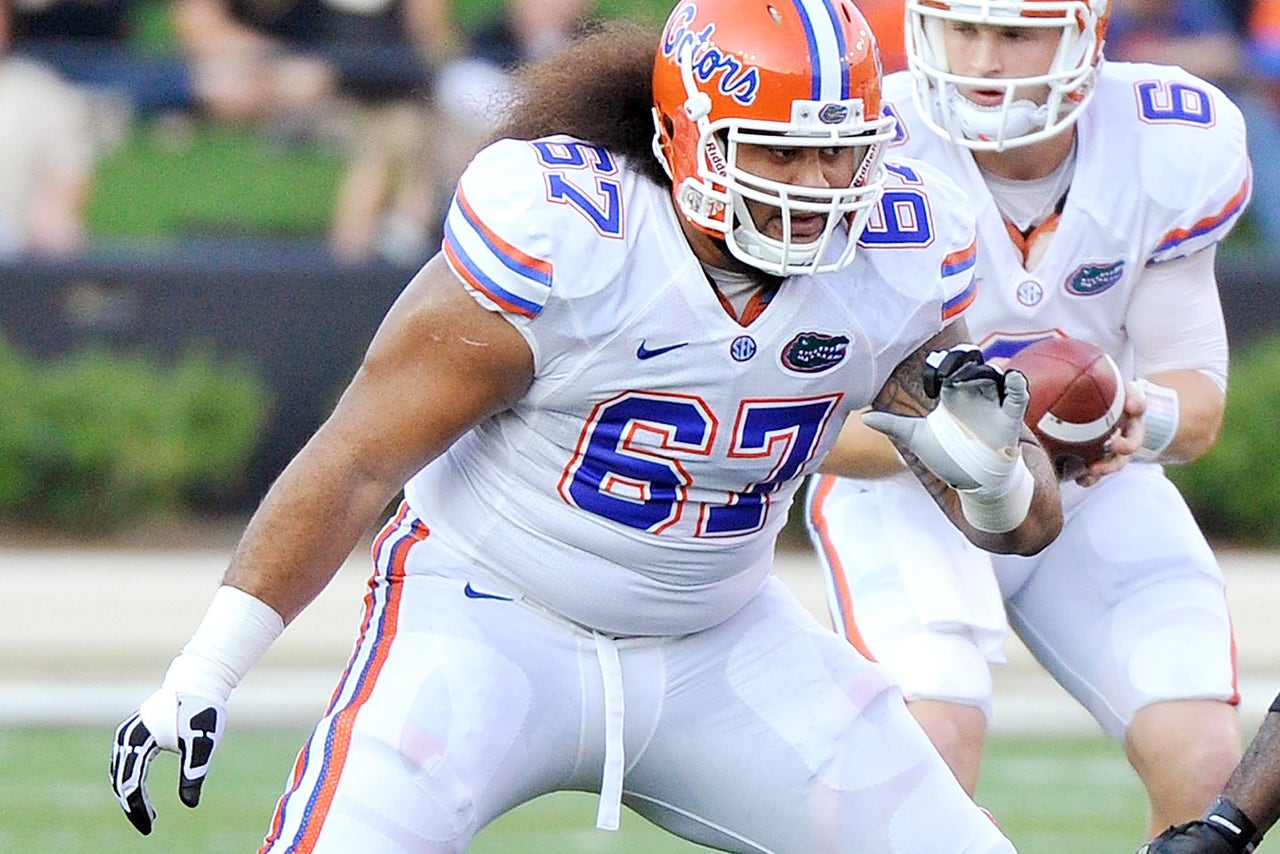 Jon Halapio's aspirations of living in the NFL trenches began at an early age.
The former Florida guard remembers being 8 years old and dreaming of playing football at the highest level. It wasn't until high school when Halapio's path to the NFL began to crystallize. While he was only touted as a three-star recruit, Florida had interest in him and presented an offer early. Halapio was sold and never took a visit elsewhere.
Five years later, the 6-foot-4, 325-pound behemoth is looking for a new place to maul defenders.
"I've been hearing fourth or fifth round or later," Halapio told FOXSports.com "Honestly, to me it doesn't matter where or when I go, as long as I get an opportunity. If I get picked up by a team, I'll make the team. I know it because of my work ethic and how I play. I'm very confident in that."
As the NFL Draft approaches, Halapio has been training with his high school coach Matt Parker in St. Petersburg, Fla. honing in on the details. It takes a lot of work to maintain his size, while keeping his athleticism. Large chunks of the day are spent in the weight room.
"It's all Olympic style lifting," Halapio said. "That's good for offensive lineman because you have to be powerful and explosive."
Size only matters if a player can be nimble enough to drive opposing defenders off the line of scrimmage. Since he is a technician, he spends a majority of his workouts with position-specific drills.
"As far as technique for offensive linemen we work on all the details from my footwork in the pass game and in the run game," Halapio said. "One thing I've been struggling with is the stiffness in my hips and the quickness in my feet. [Parker] has been doing a good job of helping me with that every day."
The hard work has already paid off. Halapio and other local players were invited to the Buccaneers training facility for a workout. The NFL allows teams to hold 30 private visits with players leading into the draft. It also permits teams to meet with players who are among their region.
"They have complimented me on how athletic I looked," Halapio said. "They really liked how I moved in each offensive line drill."
With less than a month left until the NFL Draft, Halapio is also anxiously awaiting the arrival of his daughter, who is due in the middle of May.
"I have been taking it one day at a time, honestly," Halapio said. "If I focused on all the change, I would probably just drive myself crazy. Pretty much waiting on my daughter has distracted me from all the chaos of the draft. It's a good thing that I don't have to worry about it until draft day."
---
---