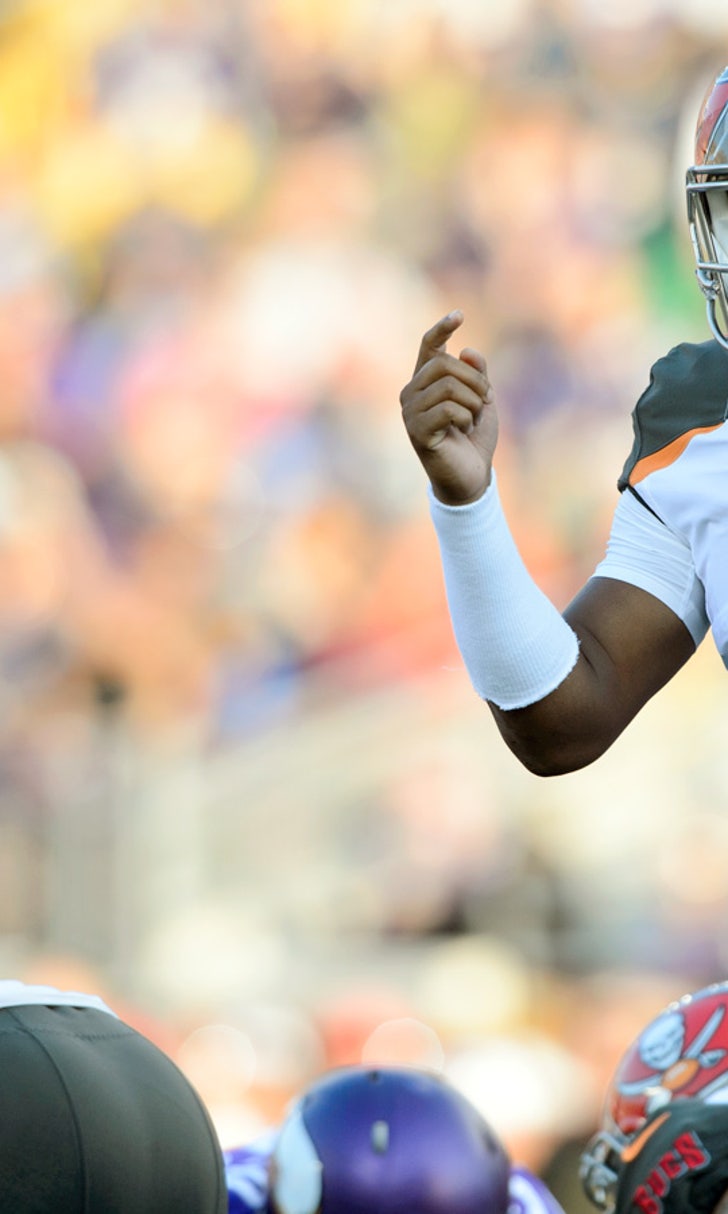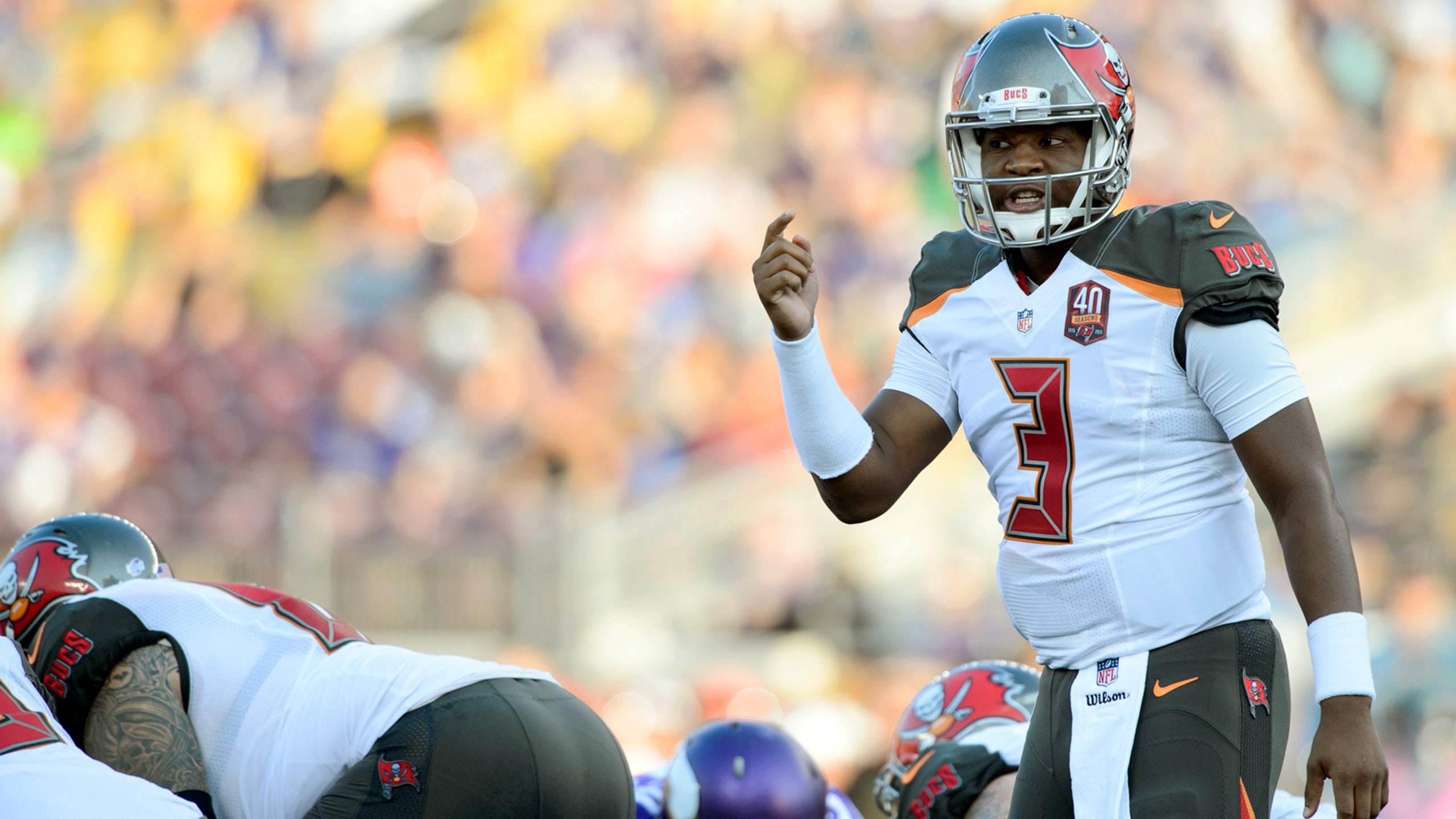 Five things we learned about the Buccaneers this preseason
BY foxsports • September 8, 2015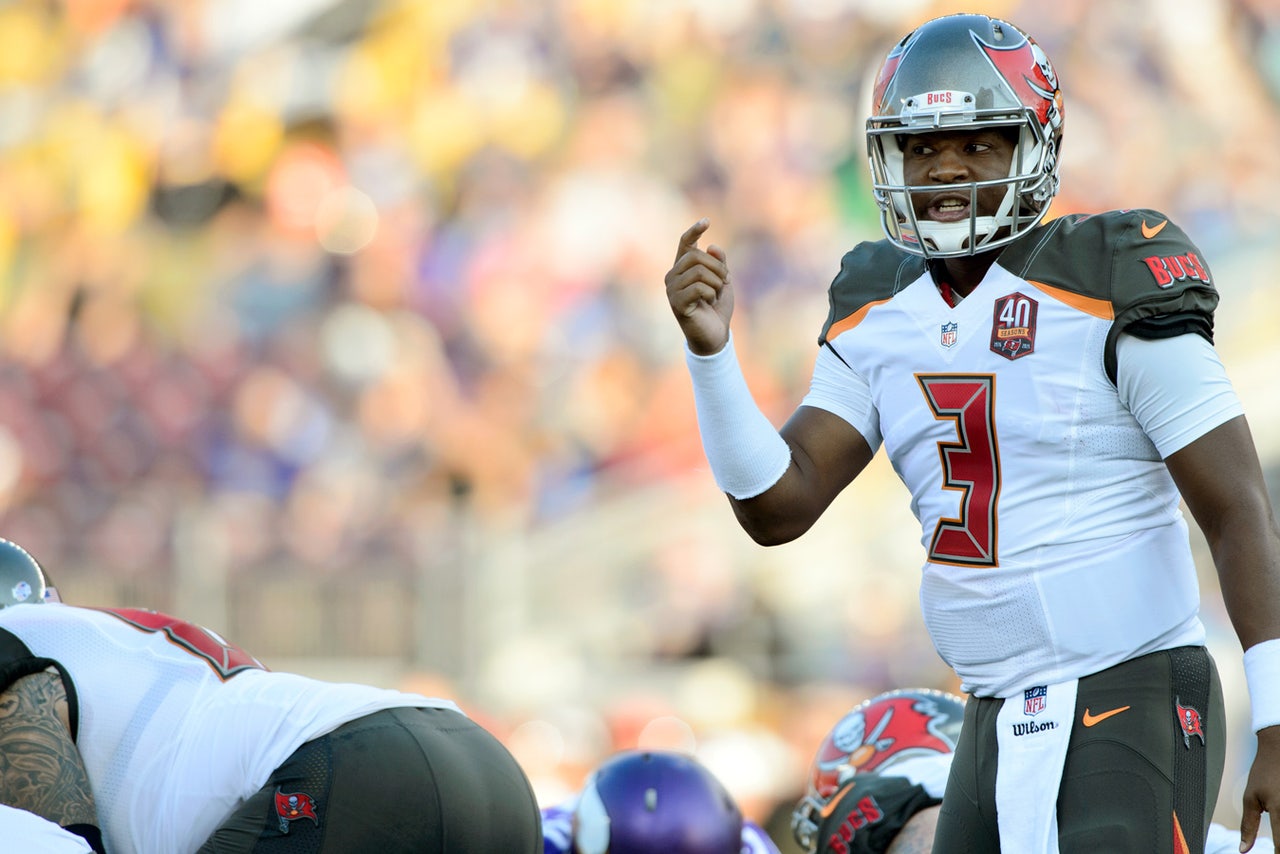 The beginning of the 2015 offseason for the Tampa Bay Buccaneers was a whirlwind of debate about which quarterback the team should draft with the No. 1 overall pick. The Buccaneers made their decision to select the outgoing, exciting and electrifying Jameis Winston.
The addition of Winston immediately injected excitement into this organization and made people believe once again that Tampa can get things turned around sooner than later.
With the regular season set to kick off on Thursday, here are the five most important things we learned from the Buccaneers' preseason.
1. Jameis Winston is going to make mistakes, but won't settle for failure
We saw both the good and bad from Jameis Winston during his first preseason in the NFL. Through the three games he played in, Winston completed 23-of-47 passes for 242 yards, zero touchdowns and two interceptions. He added two rushing touchdowns showcasing his ability to make plays with his legs. Winston's a work in progress, but he is willing to put in the time to become great.
2. Doug Martin is back, and he's going to make Winston's life easier
Is Doug Martin back in rookie form? It looks as though he very well may be. After a bit of a confusing offseason for Martin where the Bucs declined his fifth-year option, but chose to keep him, he looks better than he has since his rookie year. New offensive coordinator Dirk Koetter was a big fan of Martin, and the running back is quickly repaying Koetter for sticking with him. Martin played in the first three preseason games, rushing 20 times for 118 yards and a touchdown.
3. The defense will be much improved
The Buccaneers' defense ranked No. 25 in the NFL in points allowed last season with 25.6, while also giving up a whopping 5,903 total yards, which ranked No. 25 as well. This led to big changes this offseason. Lovie Smith will be calling the defensive plays instead of defensive coordinator Leslie Frazier, and the team brought in some new talent to work with. The signings of linebacker Bruce Carter, defensive tackle Henry Melton and cornerback Sterling Moore will all help. Rookie linebacker Kwon Alexander is slated to start right out of the gate in 2015.
4. The Buccaneers aren't playing games at kicker
Let's recap the kicker competition. First, it seemed as though it was just going to be Patrick Murray's job. Then Murray started the 2015 preseason off by missing two field goals and an extra point in two games, which led to the team bringing back former kicker Connor Barth. Then in the third preseason game, both Murray and Barth missed a field goal, so the Bucs traded tight end Tim Wright to the Detroit Lions for kicker Kyle Brindza. 
5. The Mike Evans-Jameis Winston connection is going to take some time
The second-year star receiver for the Buccaneers had exactly zero catches during the 2015 preseason, but was targeted five times. Is it time to panic? No, not at all, but it does mean that the combo of Jameis Winston and Mike Evans may not light the world on fire right out of the gate in 2015. Don't worry though, Evans and Winston are both too talented to be held down for long. Remember, last year Evans didn't top 70 receiving yards until the sixth game of the season, and didn't score a touchdown until the fourth game.
For more on the Tampa Bay Buccaneers and the rest of the NFC South, follow Jeff on Twitter @JSM8ith. You can also check out all of the FOX Sports NFC South team pages for live updates and analysis.
---
---