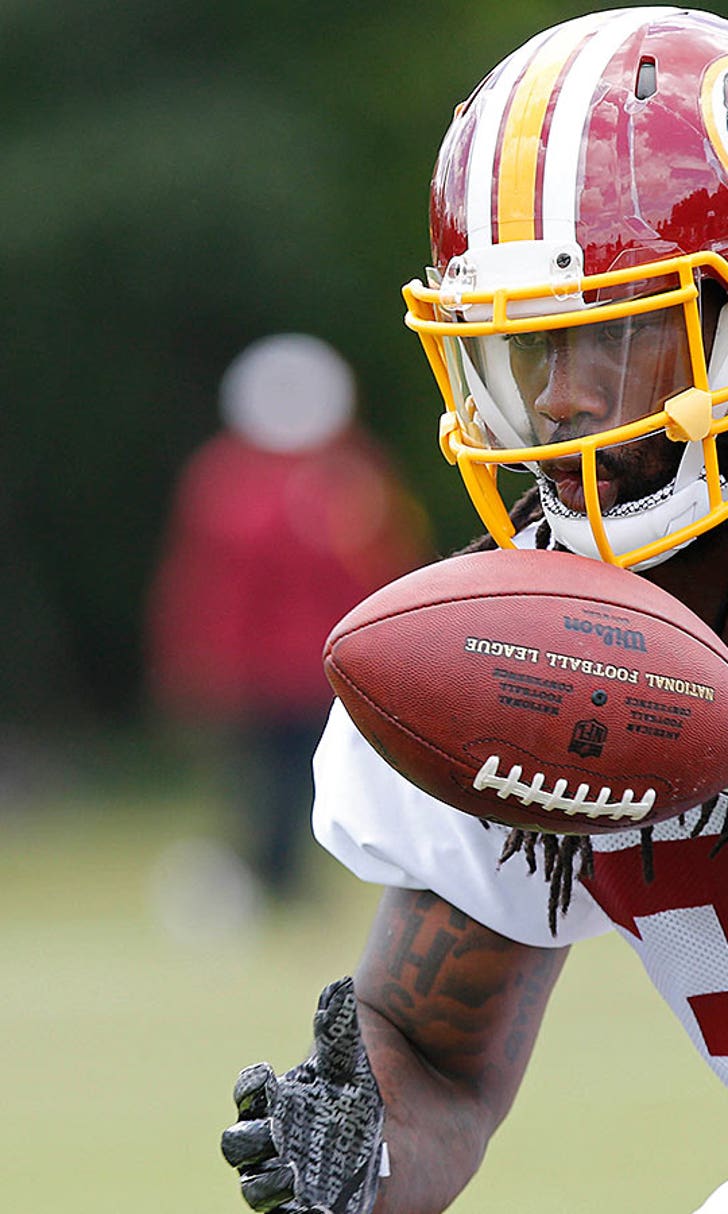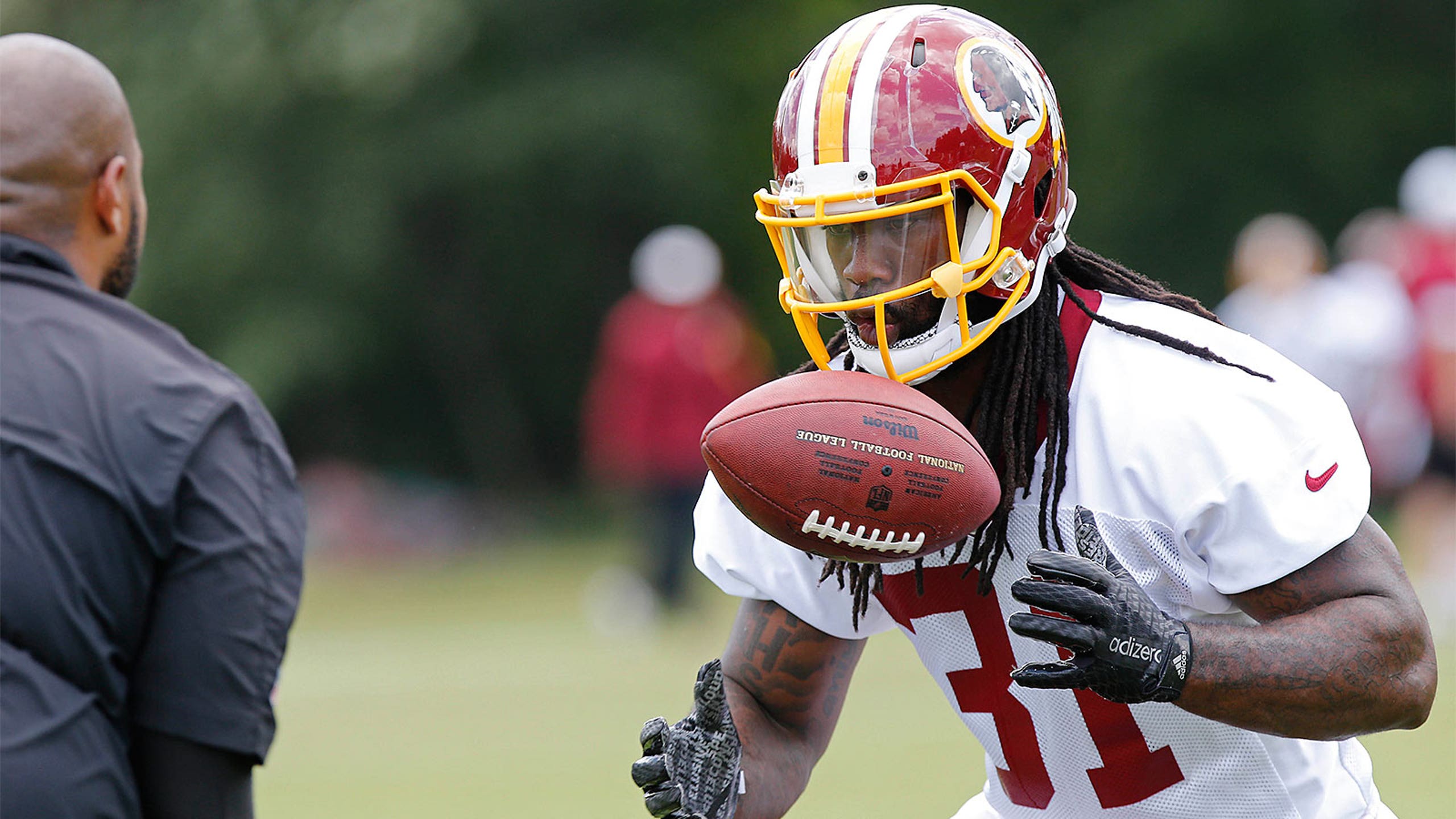 Five players to keep an eye on in the Redskins' preseason opener
BY foxsports • August 13, 2015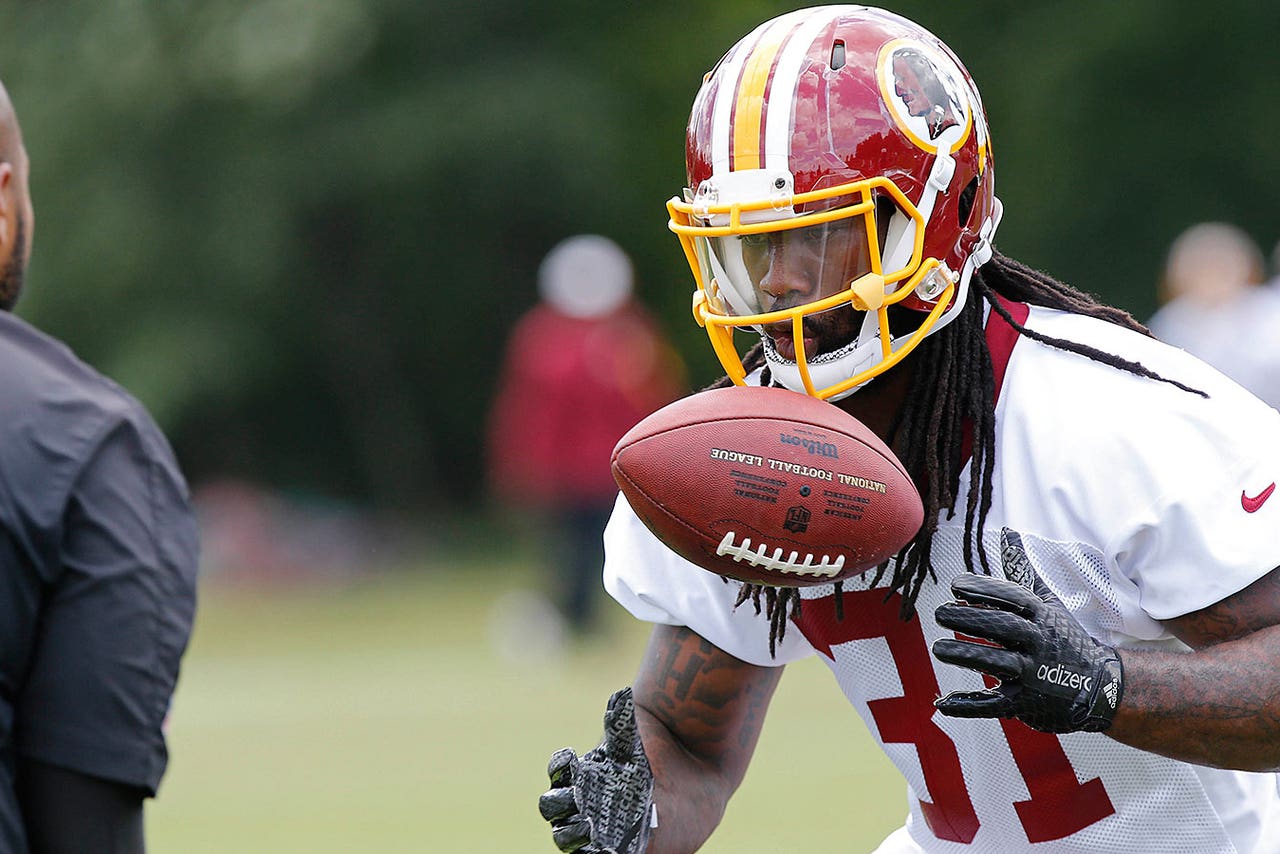 After two weeks of the training camp grind, including a few joint practices with the Houston Texans, the Washington Redskins will open the preseason on Thursday night against the Cleveland Browns.
Redskins head coach Jay Gruden has stated that he will play the starters for about a quarter in Thursday night's game. The Redskins have practiced well in recent weeks, but many questions about the team's progress won't be answered until we see the team in live game action.
Here's a look at five players to keep an eye on in the preseason opener:
Preston Smith
The talented defensive end/outside linebacker prospect was said to be a steal when the Redskins nabbed him in the second round of the 2015 NFL Draft. Smith has long arms and a stout frame--traits that are excellent for a 3-4 outside linebacker. At some point the Redskins hope that he can set the edge in the run game and rush the passer. Although he has flashed at times so far in camp, he has been inconsistent overall. The Redskins signed dominant edge rusher Junior Galette to compete at right outside linebacker, and they also return second year player Trent Murphy. In his rookie season, Murphy didn't add much as a pass rusher, but he was excellent at setting the edge and making stops in the run game.
If Smith wants to carve out a role in his rookie season, he will need to stand out as either a pass rusher or run defender throughout the preseason. A solid performance in either or both won't land him playing time in a crowded outside linebacker corps. The good news is that Smith should see a lot of playing time on Thursday night with Galette still acclimating himself to his new team.
Niles Paul
Paul will likely only run with the starters through the first quarter of Thursday's game, but it will be important to see if he can carry over a ridiculous amount of momentum into live game action. He has been the talk of camp so far. Paul added 10 pounds of muscle this offseason and worked hard to return an improved blocker. Earlier this week, head coach Jay Gruden listed him as the team's No. 1 tight end and called him the most complete tight end on the roster.
During arguably Robert Griffin III's best practice in the Gruden era, on Tuesday, Paul hauled in a 55-yard touchdown. He offers seam-stretching speed that is unique to the tight end position. With blocking specialist Logan Paulsen mulling a season-ending toe surgery, Paul could be pressed into 850-1,000 offensive snaps in 2015. A true breakout could be on the horizon.
Ryan Grant
With promising rookie Jamison Crowder and DeSean Jackson set to sit out the preseason opener, second year wide receiver Ryan Grant will be pressed into a big role. Grant drew praise during spring practices again after earning similar praise several times during his rookie offseason. During his first preseason run, Grant was exceptional. He finished with 165 yards receiving and two touchdowns on 14 receptions.
Grant is likely to run with the first team offense in the slot tonight with Andre Roberts and Pierre Garcon on the outside. If he can put together another strong preseason, there is potential for Grant to win the slot receiver job in 2015. Incumbent slot man, Mr. Roberts, led all slot receivers with seven drops in 2014.
Matt Jones
Everyone got excited when Redskins general manager Scot McCloughan compared Jones to Marshawn Lynch this offseason. Through two weeks of training camp practices and a complete set of spring practices, Jones has failed to progress as fast as the Redskins would have liked. Earlier this week, Redskins coaches said they want to see Jones run with more aggression. He will get that opportunity tonight when the pads come on and he lines up against another team in live game action.
Jones has fallen behind Chris Thompson in the battle to win the Redskins' third-down back job. Earlier this week, Gruden called Thompson the front runner, and beat writers have confirmed that it's his job to lose. If Jones can put together an explosive preseason, he could push for early down snaps when Alfred Morris needs to be spelled. If he can also prove to be an asset in pass protection and in the passing game, Jones still has an opportunity to win the third-down role. Thompson's hold on that role is tenuous at best.
Morgan Moses
After rookie Brandon Scherff struggled more than expected during his first run at right tackle, offensive line coach Bill Callahan shuffled things around a bit. He moved Scherff to right guard in place of Spencer Long and inserted second year lineman Morgan Moses at right tackle. Moses struggled in limited snaps in 2014, but he added size and muscle after a dedicated offseason.
In practices, Moses has held his own at right tackle since the team made the transition. If Moses can prove to be at least a solid starter at right tackle, this would allow the Redskins to use Scherff at guard. Based on his skill set, many believe that Scherff will be a more effective guard than tackle at the NFL level. Keep an eye on the Redskins' right side of the line during the first quarter when Griffin is in the game.
For more news and analysis on the Washington Redskins and all four teams in the NFC East, follow Dan on Twitter @DanSchneierNFL
---
---