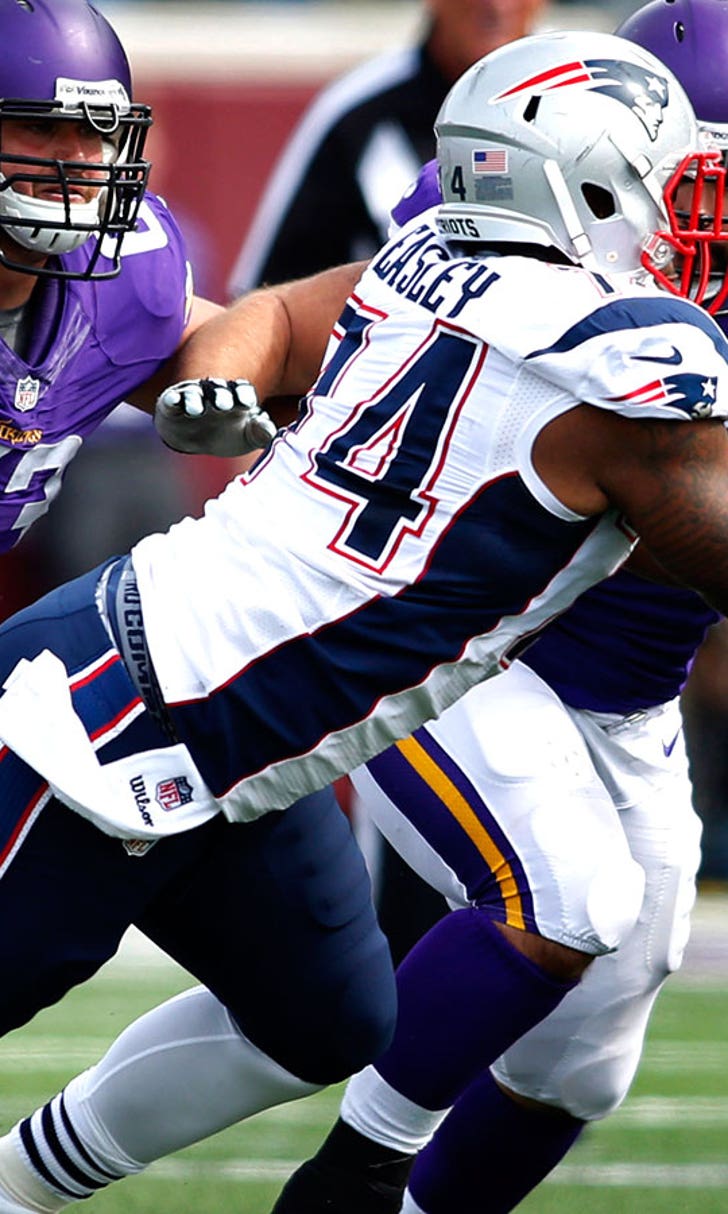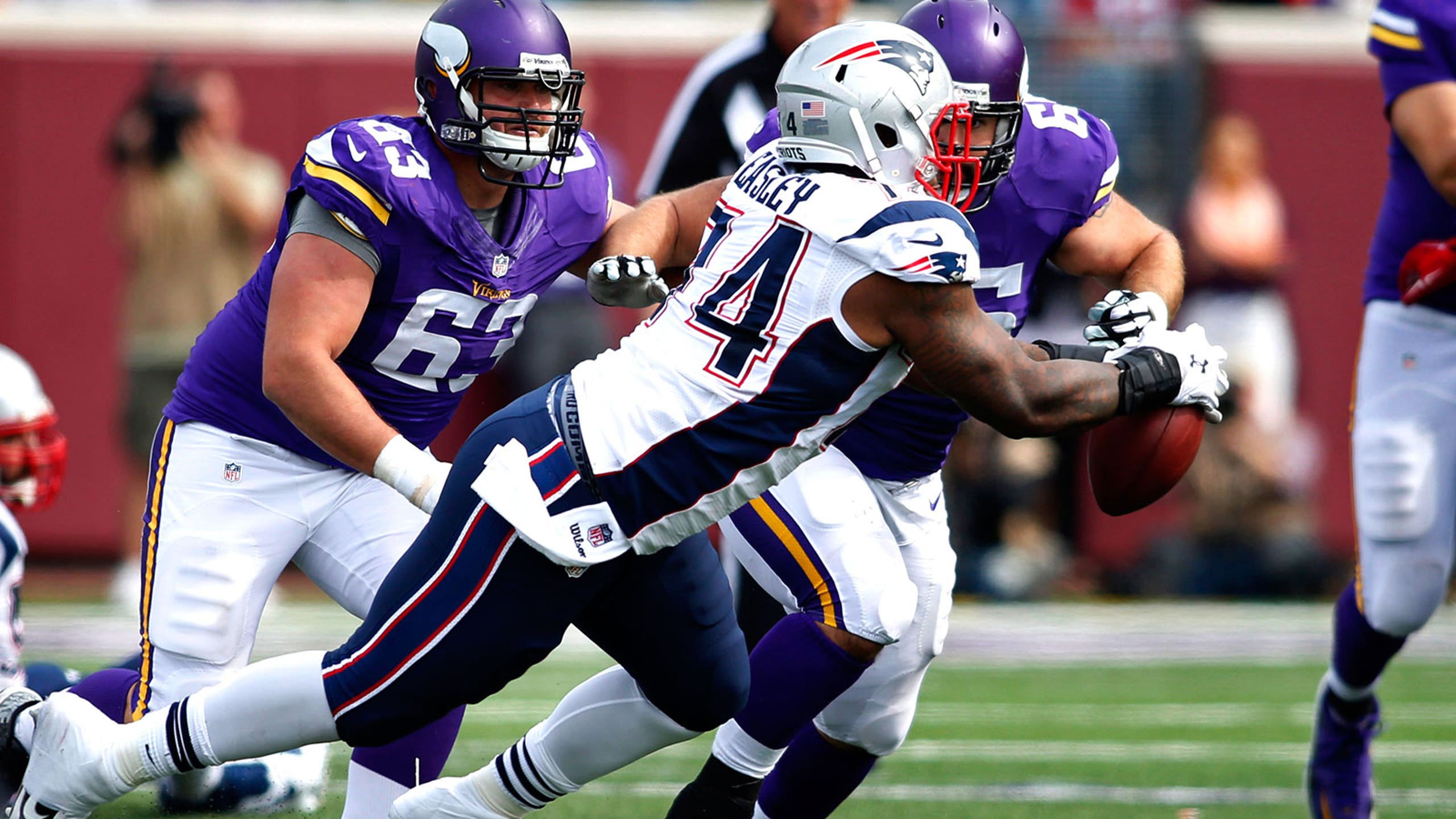 Five Patriots to watch in Saturday's matchup vs. Saints
BY foxsports • August 22, 2015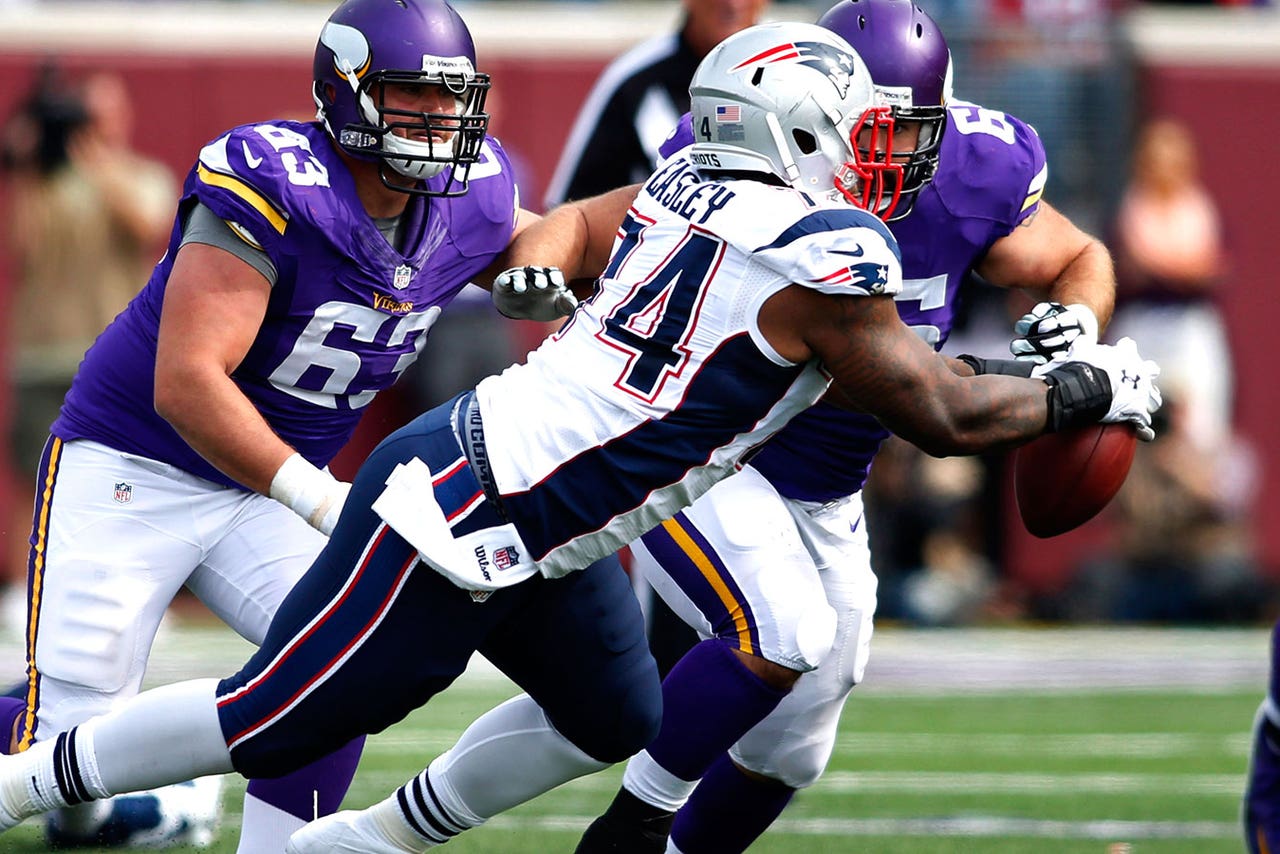 The New England Patriots and New Orleans Saints will square off on Saturday night as they cap off a few days of practice together in West Virginia.
Jimmy Garoppolo will probably see extended playing time once again with Bill Belichick not likely to risk playing Tom Brady for much time, if at all. Garoppolo hopes to find himself standing upright more often this week after being sacked seven times by the Green Bay Packers. No one was spectacular in the team's first preseason game as the Patriots look to get back on track against the Saints.
Here are five players to keep an eye on during Saturday's game.
Jimmy Garoppolo, QB
Unsurprisingly, Jimmy Garoppolo is the top guy to watch this week. He played fairly well against the Packers while getting no help from his putrid offensive line. In the second half, Garoppolo was sharp, completing 15-of-17 passes, although he still had little to no time to throw. This week against a solid Saints defense, Garoppolo will be tested. He still has time to polish his game before the regular season starts, but there's no harm in putting in a good performance in game two.
Malcolm Butler, CB
Malcolm Butler is the consensus No. 1 cornerback for the Patriots, and he has been playing like it, too. However, this week against the Saints was one of his roughest showings in practice thus far. Drew Brees beat him several times, but Butler bounced back, nonetheless. Cornerbacks must have a short memory to be successful, and Butler has shown that in his young career. Watch for Butler to matchup against Brandin Cooks and the Saints' top receivers, which is a true test for the youngster.
The entire offensive line
It's safe to say the Patriots' offensive line was horrific against the Packers. Garoppolo was sacked seven times and hit a handful of others, which didn't allow him to get the time he needed to make plays down the field. The first-string offensive line isn't as weak as the backups, as you'd expect, but there's still room for improvement. Shaq Mason and Tre' Jackson are two rookies to keep an eye on Saturday, as both are expected to play a role this season.
Jonas Gray, RB
Will Jonas Gray follow up a strong performance in the first preseason game this week? He had trouble doing so after rushing for 201 yards last season, but this may be a different Jonas Gray. He claims he's slimmed down by cutting snacks out of his diet, saying that's where his new-found burst comes from. With LeGarrette Blount still out, Gray will be on the field often once again as he looks to build on a solid offseason so far.
Dominique Easley, DE
Dominique Easley started just two games as a rookie last season, but he has a real shot of cracking the starting lineup in year two. He played well against the Packers in the first preseason game, and if he's able to follow it up with another impactful game, he may find himself starting in Week 1. He can line up across the defensive line as a defensive tackle or end, giving Belichick more versatility.
---
---